Jim Putnam: We have great confidence in our ability to thrive as an independent public company.
Brooke's Note: I am enough of a contrarian to believe in the possibility that making an awesomely retro appointment -- like Jim Putnam to chair at LPL -- can be seen as outside-the-box thinking. It can work. Certainly nobody questions Chuck Schwab holding down the fort in San Francisco. Still, people in the industry scratching are scratching heads and it was hard to get sources to comment publicly on more than his tenure -- including LPL.
James Putnam was named chairman at LPL Financial perhaps because his focus on the cheap and simple that built LPL in the 1990s is back in vogue. See: LPL takes selling off the table and takes out boisterous Mark Casady at CEO in favor of quiet Dan Arnold.
Whatever the rationale, LPL did not make the appointment of the former sales and relationship manager publicly. The Boston-, San Diego- and Fort Mills, S.C.-based broker-dealer chose instead to let the news leak out to the media after telling advisors in an email. An LPL spokesman confirmed Putnam's appointment saying, "He has been an integral part of our past and present and will continue to be an integral part of our future."
One source close to LPL, when informed of the move, said they were knocked off their chair. "It's like saying: we're bring back Sandy Weill to run MSSB." The source adds that the appointment raises the possibility that, after having a chairman who was arguably too progressive, LPL has lurched the other direction.
But Charles (Chip) Roame, managing partner of Tiburon Strategic Advisors, says he sees the appointment favorably and that he sees where LPL saw in Putnam.
"My read is he is seen as 'one of us.' He grew up there."
Horses for courses
Putnam has kept a low profile at LPL since 2005, when it had its first liquidity event -- a sale of a big chunk to two big private equity firms, TPG Capital and Hellman & Friedman, that largely cashed out many of the founding employees like Putnam. Since that time Putnam's prominence around San Diego centered as much on his ownership of race horses with his wife, Rochelle. (Putnam met his wife, a Harvard grad, at LPL and her father was an LPL rep in Maine.)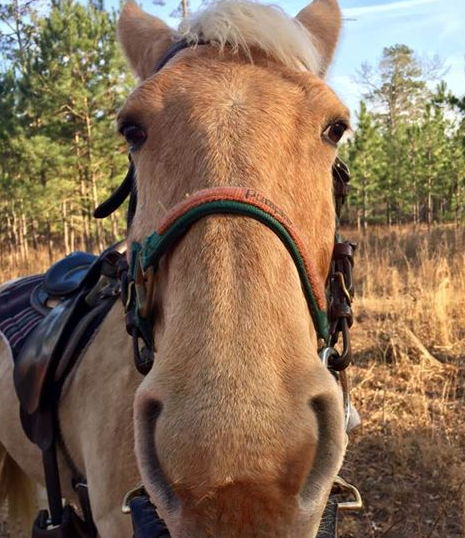 That said, Putnam never gave up his board seat and he is only 62.
Putnam's appointment may also close the book on Boston as an LPL hub, with both top LPL execs in San Diego and the Boston offices already down to a skeleton crew in the wake of moving so much of the firm to South Carolina. See: LPL Financial is dumping North Carolina as a headquarters, moving south to make room for 1,800 more employees.
CEO comforter
LPL has signaled for several months that it is prepared to seize on the most recent Wall Street upheaval -- namely the complicated and expensive changes to new models, disclosures and practices under new Department of Labor rules that have positioned LPL favorably --- again -- relative to full-service brokers and small broker-dealers that can't spread the added costs across so many advisors. See: Why exactly a $2.2 billion RIA hybrid abruptly dumped LPL for Securities America -- and Schwab, Fidelity and TD Ameritrade.
But in the meantime, it needs to keep its existing troops reassured. And that may be where Putnam shines -- especially if he can bring out the best in an unproven new CEO in Dan Arnold who needs to buy time with reps -- and Wall Street -- as he establishes his vision and leadership style.
"What does a CEO other than lean on a chairman?" a source asked.
Arnold supports that view in his emailed comments to LPL reps: "Having access to Jim's deep knowledge and expertise is a huge asset for me as a CEO. I am constantly learning from him and value his insights and instincts."
LPL announced that Casady was leaving the firm Dec. 5. On Dec. 8, Bloomberg reported that LPL was no longer considering a sale. At the time, Putnam was the highest-ranked LPL director not named Casady. He said, then, in a prepared remark: "We have great confidence in our ability to thrive as an independent public company."
Rebuilding mode
Now, like that basketball team with aging stars that misses the playoffs, the owners of this franchise are content to go into rebuilding mode.
In recent years, LPL's recruiting was lackluster even as it broadened its appeal to RIAs, and Casady, in un-LPL-like fashion, became went public. See: LPL takes selling off the table and takes out boisterous Mark Casady at CEO in favor of quiet Dan Arnold.
Casady also showed some taste for derring-do in the form of courting digital advice -- even launching Nestwise as an early entrant in the mass market. See: Mark Casady settles the question of whether LPL will start its own robo-advisor.
Putnam kept a famously low profile. Even as a sales manager, he minimized advertising and media attention in keeping with the practices of LPL's founder, Todd Robinson.
Sources acknowledge that LPL could use a dose of basic, no-frills leadership in tumultuous time but they also question whether the choice of Putnam could go too far. "How does he re-direct the company in a post-DOL, post-digital world. He's going to run head on into the need to attract millennials and Gen Xers. Why aren't you changing out the board?"
LPL's new CEO, Dan Arnold has also shown a taste for getting LPL back to being the ultra B-to-B brand of low glamor and high value. New LPL CEO Dan Arnold thrills Wall Street in debut by laying out vanilla vision LPL most recent recruiting stats show an uptick.
Putnam has sat on LPL's board of directors since 2005. He began his career at Dean Witter Reynolds in 1979 before moving to Private Ledger (a pre-merger component of LPL) in 1983. Putnam worked at the firm for over 20 years and rose to managing director of sales, responsible for development, retention, and management of LPL's advisors. See: 8 notable takeaways from the spring 2012 Tiburon CEO Summit.
Putnam has stayed almost entirely from public view since the 2010 IPO, maintaining the most bare-bones LinkedIn profile, sans photograph.
Sales report
LPL Financial has had an unusually high concentration of Bay Area hedge funds as shareholders since 2015. After stealthily buying up LPL stock, a 'wolf pack' of activist hedge funds has a leg hold.
Their influence was likely behind an October 2016 Reuters report that claimed LPL was exploring a sale. While scant on details, the report stated Goldman Sachs was helping to run a sales process that had "attracted other companies and private equity firms.
Mick Hellman, founder of the San Francisco-based hedge fund HMI Capital, revealed in an SEC filing last month that his firm sold 900,000 shares on Feb. 13.
T. Rowe and FPR
Hellman had joined LPL's board of directors less than a year earlier. His sale represented about a third of his fund's entire position. HMI began accumulating a stake in the broker-dealer in 2014.
HMI did not respond to a request for comment.
But HMI wasn't the only boardroom-connected firm that slashed its stake.
T. Rowe Price was the largest seller of LPL Financial stock in the fourth quarter. The fund company sold 5.2 million shares -- 85% of its position. The primary seller was the T. Rowe Price Mid-Cap Value fund, which sold 3.4 million shares. See: How LPL's wolf pack of hedge funds only added to its stake, even as a mini-faction of non-hedge directors tried to hold them in check.
LPL Financial's largest shareholder also decided to trim its position last quarter.
The holdout
The $4 billion hedge fund, FPR Partners, had recently held nearly 12 million shares, or 13.4% of the company, after slowly building up a stake over the course of at least five years. At some point during the fourth quarter, the fund sold exactly 4 million shares. See: After stealthily buying up LPL stock, a 'wolf pack' of activist hedge funds has a leg hold.
Two smaller Bay Area hedge funds, Dragoneer Investment Group and Fairview Capital Investment Management, also sold off big. Dragoneer sold about 60% of its stake, over a million shares, after building up a position since the third quarter of 2015. Fairview sold off another million shares, 20% of its stake, which it had started acquiring in the third quarter of 2013. See: LPL takes selling off the table and takes out boisterous Mark Casady at CEO in favor of quiet Dan Arnold.
There was one notable holdout to the Bay Area-wide sell-off. SPO Partners, a $4.8 billion Mill Valley, Calif-based hedge fund, declined to sell any of its 8.6 million shares.
---
---
Mentioned in this article:
---
---
---
Stephen Winks
The entire industry must pivot as it evolves from transactions to fee for service. Similar to what Putnam did at LPL as he envisioned what a financial planning firm looks like in an IB/D format. Discarding the old with the new is healthy, and Putnam has the experience in doing just that. It just requires a new mind set that takes LPL where it needs to go in an entirely different environment. SCW