News, Vision & Voice for the Advisory Community
Downplaying succession ghosts, the Mark Hurley-funded combo of Adviser Investments and Braver Wealth Management is equal parts M&A wizardry and product of a local soda fountain meet-up
March 1, 2017 — 6:14 PM UTC by Janice Kirkel
Brooke's Note: One reality of covering RIAs is the mystifying world of M&A. Their shops send us endless studies, surveys and white papers seeking coverage. Yet when, finally, one of these relatively rare deals takes place, nobody connected to it wants to say much, other than how "thrilled" they are. It's enough to make a reporter on the RIA beat say to heck with the whole subject. This $4.7 billion-AUM combination was heading down that path. The deal participants' message: Nothing much to be seen here. True on some level. Then again, what led to this deal -- and the level of talent involved along the way -- was noteworthy. It's like what coaches say about how you don't win on game day but in the years of preparation leading up to it. In that light the game -- or in this case the deal -- looks like an easy score.
On a sunny Sunday in June, two New England neighbors met up in the town square for ice cream, got to talking and decided they'd be better together than apart. 
It's not a Match.com success story. If anything, this RIA pairing evokes a pre-Internet era when joining forces wasn't couched in terms akin to pairings of Fortune 500 companies shepherded by men in suits that were worth more than the family station wagon.  
Adviser Investments, nestled in the Boston suburbs of Newton, Mass., has bought Braver Wealth Management LLC, just down the road in Needham Heights.  
With Adviser contributing $3.6 billion to the AUM and $1.1 billion coming from Braver, the newly combined firm, under the Adviser Investments brand name, will have 80 employees, 3,000 clients and a tidy $4.7 billion of advised assets.
It's a hefty merger outcome -- and, yes, there is more to the story, including behind-the-scenes machinations by one of the industry's shrewdest financiers and a billion or so in assets, fortuitously spun out of E*Trade after a corporate misadventure, which ultimately found a happy home in Newton.
Fidelity newsletter guy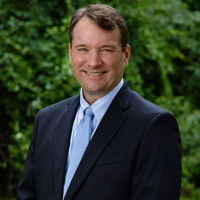 Dan Wiener, Adviser's chairman and CEO, leads the firm. President Dan Silver runs the firm on a day-to-day basis and Adviser's Jim Lowell -- yes, the Fidelity newsletter guy --  remains chief investment officer. 
Lowell and research director Jeff DeMaso oversee investment decisions and strategy. See: How two RIAs succeed by using only Fidelity funds -- but not without weathering criticism about closing their own architecture.
"Dave D'Amico [Braver's president] and I have known each other for long time," says Silver. "We go to the same conferences, Dave and I shared ideas in the past, and from that standpoint it made a lot of sense. And they're within walking distance of us."
The $4.7 billion AUM was not a product of instant alchemy. Adviser Investments opened its doors in 1994 and Braver been around since 1986. So the question arises: Why now after all this time -- a combined 53 years in business?
"When the right fit comes along the timing goes hand in hand," says Silver. "Then the timing turns out to be right too. We had our eyes open, talked to some other firms."
The deal has been closed and the Braver staff is expected to be all moved in to Adviser's offices by the end of the month. 
Two decades and counting
The boldface name in the deal is 57-year-old Lowell, editor and owner of the Fidelity Investor newsletter. But he says despite his age and the age of his  colleagues, succession issues played no part in the deal -- a point he seems to immediately refute.
"We have had a succession plan in place for many years at Adviser Investments. We have several shareholders younger than the originals. The firm has the opportunity to outlive the next generation."
Adviser Investments was a 2016 recipient of Fidelity's Be Greater Award. Lowell insists the management at the combined firm "all have decades ahead of us, as well as decades behind us. This is the heart and soul of our personal interest and passions."
He adds: "My intentions are to stay the course with the firm I've been with almost two decades. See: Seven RIAs tell what big project they spent money for in 2016 -- and why.
"There's no plan for anyone to transition at this point or in the near future," says Silver.
This deal wasn't so much an asset-buy as a talent acquisition, according to Silver and Lowell -- more the result of a fundamental analysis/technical analysis merger with Braver carrying more weight on the technical side.
"Braver has expertise in 'tactical' as well as 'long-term diversified' investing," says Silver. "Generally their quantitative strategies serve as a complement to their core diversified ETF portfolios." See: How Tiedemann and Presidio did a no-cash merger of their $4.9 billion and $4 billion RIAs -- and their disarming honesty about jitters.
Foundation deal 
Silver says Adviser took up the question of succession with the 2011 acquisition of Kobren Insight Management, which It bought from E*Trade for an undisclosed amount. The deal marked the end of E*Trade's attempt to become part of the RIA business by rolling up advisory practices rather than creating a custody platform for RIAs. See: E*TRADE unwinds its RIA roll-up, and a giant RIA rises in the Boston 'burbs.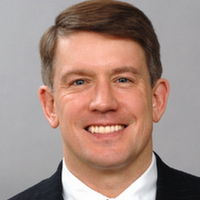 That deal was a leveraged buy-out, which resulted in 10 new partners on Adviser's side and six on Kobren's.  Silver says they are the next generation of shareholders. At the time, Silver said his goal was "to form one of the top firms in the country."
Mark Hurley of Fiduciary Network LLC of Dallas, along with Elizabeth Nesvold, investment banker at New York-based Silver Lane Advisors, helped make that deal happen. Nesvold also brokered the deal that sent Kobren to E*Trade in the first place. See: With a reminiscent fire, Elliot Weissbluth personally leads a new charge to buy RIAs.
Back in 2011, Silver said that Hurley got the Kobren deal rolling by stopping by his office personally while on a white paper "road show" to tell him of Kobren's availability.
At the time, Silver said that Fiduciary Network offered a "reasonable" cost of capital, and that he and his partners liked the fact that – unlike conventional private equity players – Fiduciary Network did not seek a down-the-road liquidity event. 
Technologically desirable
The current Adviser-Braver deal is a combination of stock and cash, financed by Fiduciary Network. "They're our private equity partner, they've increased their investment in our company. I can't say a dollar amount," says Silver. See: Mark Hurley's new report analyzes the pathology of the aging RIA and the illiquidity it exacts.
The deal was the 12th completed by Fiduciary Network, which participated in the deal in three ways: by contributing permanent capital to AIM, by providing acquisition capital for the deal and by lending money to the managers to participate in the leveraged buyout. 
One tailwind for the deal is that both Adviser and Braver use the same software products.
"Interestingly enough, we're all on the same platform," says Silver. "Orion [Advisor Services LLC] is our portfolio management system and they've, in the past few years, switched to Orion. SalesForce, which we've been using for 15 years, they switched to not too long ago. It wasn't the driving force behind the deal but it was a very nice discovery," says Silver. See: After spending millions and getting cozy with Salesforce, United Capital is morphing, maybe big-time
No escaping robos
Lowell was circumspect when asked about which investment style will prevail.
"Neither," he says. "We have complementary investment disciplines, styles, approaches. Some products trade in the short term for long-term results. The core portfolios are focused on the ability to make use of asset allocation. We all share and amplify our strengths."
But even with all the quaint, New England trappings one industry expert, who did not want to be identified, says this merger is yet another example of RIAs trying to remain relevant in the robo age.
"There are a lot of market pressures that are challenging the relationship between wealth management firms and their own clients – robos, self-directed funds," the source says. "A lot of CEO's are asking themselves how do I preserve my value?" See: Jon Stein unleashes elite RIA referral unit as crown jewel of grand Betterment plan to sell virtual fiduciary advice.
One way to do that is to grow and then confer the wonders of scale on investors.
---
Mentioned in this article:
---
---
Share your thoughts and opinions with the author or other readers.
---