Peter Mallouk-Tony Robbins partnership set to soar on new book but quid-pro-quo details of pact between $23-billion RIA and super-salesman are still murky
'Unshakeable' may drive $1 billion-plus in referrals to Creative Planning but just how much lands in Robbins' wallet is undisclosed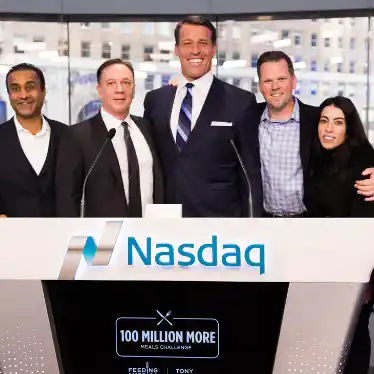 Ajay Gupta, Peter Mallouk, Tony Robbins, Josh Robbins and Jennifer Connelly ring in 'Unshakeable' at Nasdaq
---
Related Moves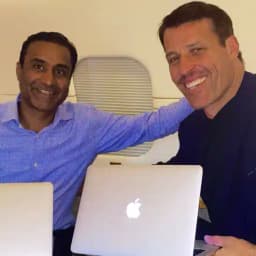 October 16, 2020 at 7:49 PM
---
---
---
Mentioned in this article:
---
---
---
Mister Baloney
I see how he does it with the insurance, they donate the commissions from products to charity, but the AUM fee kicked back to the insurance company from CP is not donated. That way they can say they don't take commissions. The idea that they would operate an insurance brokerage for free is absurd. Hope you caught that.
Johnson Ferbison
I wonder why they won't come right out and say what they're paying the firewalker?
Jeff Spears
Does size matter? Not as much today as it used to.
Grant Barger
I wonder what Susan Powter is up to these days??? The perfect storm to empower the female investor. "Stop the insanity... of crazy advisor fees!" Oh yes... it's gonna happen.
roger in wilmington
March 18, 2017 — 12:18 PM
i love tony robbins. i went to a firewalk in 1985, and it was an amazing spiritual experience. he is worth a half billion dollars today. he has seriously made the world a better place. but Unshakeable is a terrible book, just llke Money Monster. tony knows nothing about finance, health, or diet. he should stick to self awareness.