Ajay Gupta, Peter Mallouk, Tony Robbins, Josh Robbins and Jennifer Connelly ring in 'Unshakeable' at Nasdaq
Brooke's Note: A select group of entrepreneurs -- Ron Carson, Joe Duran and Ric Edelman -- are trying hard to build national RIA brands. Peter Mallouk belongs on that list. What none of these advisors has developed yet, however, is a sustainable, and even accelerating, marketing strategy that will blast their fiduciary firms into hundreds-of-billions-in-managed-assets orbit. To attain that Wall Street bank or brokerage scale will require original thinking. Mallouk's hyper-organic approach combined with his growing association hyper-marketer Tony Robbins has a McDLT appeal -- cool on one side, hot on the other. But Robbins, as an author, owes a duty of care to his readers. There is a presumed level of journalistic integrity in a non-fiction book. That is why it can be such a powerful referral tool. Meanwhile, Mallouk owes his investors full disclosure of the conflicts involved in the referral process -- namely that the person sending referrals is being paid to do so. To be sure, Robbins and Mallouk are disclosing a quid pro quo. Mallouk is forthcoming in that regard and shared with us how many assets have been referred to date. To be equally sure, we have no idea just how lucrative a deal it is for Robbins. Mallouk and Robbins' PR firm insist that there is no reason to put so much attention on the contractual terms here. Which begs the question: why not reveal them?
Tony Robbins' swoop into the RIA business in 2014, many presumed, was merely a flyover that would eventually descend the asymptote of his bestseller, Money Master the Game: 7 Simle Steps to Financial Freedom (Simon & Schuster 2014) to oblivion.
It turns out the Los Angeles-based motivational speaker may only be in lift-off phase. See: What to make of Peter Mallouk's sweeping deal with Tony Robbins -- and where the unlikely pairing goes from here
The latest development: Peter Mallouk -- a Barron's three-time No. 1 advisor -- is ramping up his association with the author, speaker and TV personality, one that began in March 2016. The president and CIO of Creative Planning Inc. has co-authored a book with the self-help maestro that will likely result in a new bumper crop of referrals. Not that Mallouk is putting all his eggs in the Robbins nest and 85% of his new assets come from other sources -- including a new deal with Charles Schwab & Co. for referrals also revealed in his latest SEC filing.
"Unshakeable: Your Financial Freedom Playbook" (Simon & Schuster 2017) was released on Tuesday to a bell ringing on the Nasdaq exchange. All profits from the book per se will donated to the non-profit Feeding America, which describes itself as "the nation's largest domestic hunger-relief organization." But the profits from referrals generated by converting the book's readers into RIA clients will go to Robbins -- and Mallouk.
Material changes
Leawood, Kan.-based Creative Planning Inc.'s $23 billion of managed assets is a jump from $18 billion of AUM the previous year, according to its January-filed ADV.
Also listed as new in the ADV2 under "material changes" on the first page is a teaser about the nature of the Mallouk/Robbins relationship.The reader is referred to Item 10 and the Robbins information is on page 16.
"Mr. Robbins receives compensation for serving in this capacity based on increased business derived by Creative Planning from his services," the SEC filing states. "Accordingly, Mr. Robbins has a financial incentive to refer investors to Creative Planning."
Mallouk is the sole owner of the firm and Robbins has no ownership stake.
In the author bio section of the book, Robbins describes his empire as a holding company with more than a dozen businesses with combined annual sales exceeding $5 billion. See: 9 ways that Tony Robbins impressed the 'jaded' journalists at RIABiz.
Unknown cut
The description of the financial relationship between Creative Planning and Robbins has, however, shifted from the way it was characterized by Mallouk a year ago when he told RIABiz that the deal was engineered so that Robbins' compensation is variable but was not paid in direct proportion to the volume of referrals he helps to generate for Creative Planning.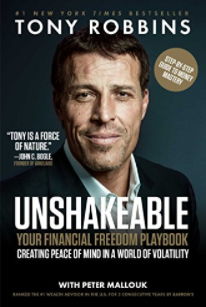 The RIA's new ADV and ADV2 don't spell out the amount of compensation Robbins receives or exactly how the system is devised. This differs from the greater detail accorded other Creative Planning referral sources like TD Ameritrade, which receive an ongoing 25% cut.
In an email, Mallouk says compensation for its board members is not outlined specifically because it is a private personnel issue.
Mallouk sits on the board of directors for Creative Planning. Robbins is also a board member.
Mallouk says the criteria that determines Robbins' compensation hasn't changed in the past year.
"We do make clear that Tony benefits from referrals. The following is disclosed in our ADV in more depth that typically necessary as Tony speaks to the public as well as clients and it allows them to be aware that by signing up, Tony receives compensation," Mallouk writes. See: What Tony Robbins should remember when he talks 'fiduciary'.
The ADV clearly spells out the compensation that the firm's custodians and insurance firms receive for offering referrals.
"Creative Planning pays TD Ameritrade an ongoing fee for each successful client referral. This fee is usually a percentage (not to exceed 25% in the AdvisorDirect program) of the advisory fee that the client pays to Creative Planning ('Solicitation Fee"'), according to the ADV. Creative Planning also became part of the Schwab Advisor Services referral network in 2016 -- something that it also flagged in its "material changes."
Insurance referrals
But Mallouk says there is a big difference between his firm's relationship with Robbins and a relationship with other firms. A 2016 paperback re-release of Robbins' 2014 bestseller, Money Master the Game: 7 Simple Steps to Financial Freedom (Simon & Schuster 2014), made favorable mentions of Mallouk. Robbins and Mallouk met after Robbins had written the 2014 book.
"Tony is also not an outside firm referring business to us," says Mallouk in an email. "That's materially different from the referral relationship with Schwab that you cite as an example. The ADV isn't used to provide a precise explanation of the compensation structure for employees and board members of the firm. For example, our advisory board also includes Jonathan Clements, Jane Bryant Quinn and Chris Cox. We have no plans to disclose their specific compensation either." Clements and Quinn are not listed as referral sources, however.
The ADV only states that Clements and Bryant Quinn receive compensation for their roles. Clements is a former Wall Street Journal columnist and financial consumer advocate. Quinn has written regular columns for Newsweek, Bloomberg.com and wrote a bestseller, Making the Most of Your Money Now (Simon and Schuster Digital Sales Inc. 2009).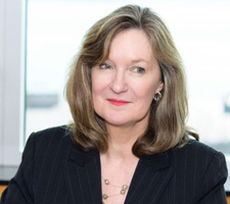 Clements and Quinn both receive compensation for their roles, according to the ADV. It doesn't discuss compensation for Cox, a lawyer and former chairman of the U.S. Securities and Exchange Commission. See: Persecuted Mark Cuban prosecutes the SEC and wins some mea culpas from Christopher Cox.
Meanwhile, the ADV also outlines the referral process carefully for insurance firms. Clients of Creative Planning may be referred to an insurance company but Creative Planning does not receive a referral fee, according to the ADV. In fact, 100% of the profits Creative Planning Risk Management (the insurance company associated with Creative Planning) receives from the sales of life, disability, and long-term coverage are donated to a charity.
However, if employees of insurance agencies refer clients to Creative Planning, then Creative Planning "will pay a referral fee by paying the insurance company 10 to 20 basis points."
Growing AUM, slowing growth
Creative Planning had $18 billion AUM when Mallouk and Robbins announced their partnership in spring 2016, up from $15 billion in 2015. Mallouk allows that maintaining a high growth rate gets harder as a firm grows.
"It's harder to grow at 50% when you are a $20-billion dollar firm than when you are a $5-billion dollar firm. Of the $5 billion in growth since Tony started, less than 15% of the growth is attributable to Tony," he writes.
Though 15% is a small proportion, it still represents an eye-popping $750 million in total referred assets. Presuming Creative Planning earns 1% on those assets, it would earn $7.5 million annually. Were Robbins to take a modest 10% referral fee, his cut would be $750,000 annually.
Mallouk emphasizes that most of his firm's post-Robbins growth can be attributed to client referrals, custodial referrals, professional referrals and market growth.
"Tony signed on with Creative... because he believed in their offering (to the extent that he is also a client) and because Creative had exhibited a long history of delivering value to clients... Creative did not bring on Tony to spark growth. Creative was already one of the largest and fastest growing RIAs in history. Rather, Creative added Tony to reach a new audience of potential clients."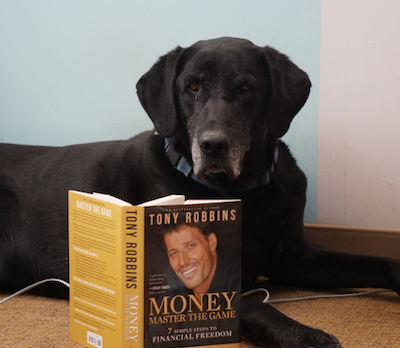 Celebrity status
The referral compensation arrangement is not a surprise to Marie Swift, president and CEO of Impact Communications Inc. of Leawood, Kan., who is a client of Creative Planning.
"Basically, Tony Robbins is serving as a brand advocate for Creative Planning. It's not unusual for people with some sort of celebrity status or distinct following to vet and form referral relationships with people, products and service lines in which they believe," she writes in an email.
Swift says such compensation shouldn't be viewed in a negative light. "The fact that Creative Planning compensates people with influence and integrity to shine a spotlight on the firm and its good services should not in my opinion create any negative perceptions of Mallouk and his firm."
But she does acknowledge that the deal may concern some clients. "Some clients may… ask if this type of business decision impacts the cost of the firm's overall services and if celebrity endorsements provide any real value to them."
Wait for the movie
Since Robbins burst on the RIA scene, advisors and trade journals like RIABiz have had mixed reactions to his financial philosophy and his literary efforts in that direction. See: 9 ways that Tony Robbins impressed the 'jaded' journalists at RIABiz. James D. Osborne, president of Bason Asset Management, which manages $159 million from Lakewood, Colo., wrote a scathing critique of Robbins' last book and said he probably won't read this one.
"…I'm not sure I can bring myself to read it after the last one. It seems fairly obvious that Robbins' involvement with Creative Planning is primarily marketing driven," he says.
As for the Robbins' larger motives, "I try not to be too cynical but Robbins is a master in leveraging his brand for financial success, and how better to do that than to partner with a massive RIA?" Osborne says. "I won't speculate on how involved he really is other than functioning as a de facto solicitor for Creative Planning."
Same old Creative
Mallouk maintains that, star power notwithstanding, nothing fundamental has changed at his firm.
"Creative Planning's offering and values are the same as they have been...," he writes. "Creative is committed to being the best independent wealth management firm in America. Creative's investment philosophy is the same. Nothing about Creative's offering has changed other than the natural progression of better and more expanded offerings."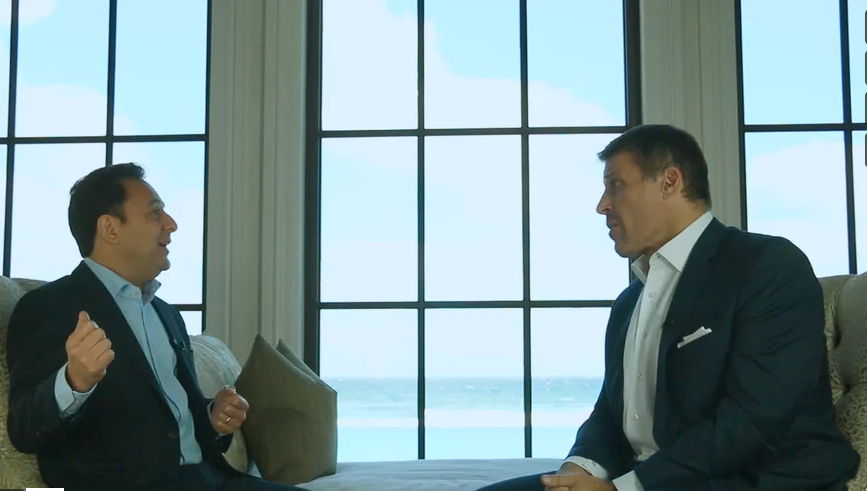 Now the firm is pushing past $23 billion and virtually all that growth has been organic because it doesn't rely on M&A like firms like Newport Beach, Calif.-based United Capital or Leawood, Kan.-based Mariner Holdings.
Creative's outreach efforts are the same, Mallouk says. "While Tony has been fantastic at introducing Creative's story and offering to prospective clients that might not have heard from Creative otherwise, the reality is that Creative has always been one of the most recognized and fastest growing RIAs in history," he writes. See: By outing a reluctant star in Peter Mallouk, Barron's Top 100 advisors list yields a surprise winner -- Leawood, Kansas.
According to Gobankingrates.com in Unshakeable, Robbins has Mallouk highlight his diversification strategy. The publication states that Robbins gets Mallouk to weigh in on his diversification strategy.
Creative Planning has been an RIA with the SEC since March 18, 1983. Mallouk has been the primary owner since December 2003, when he purchased it from the prior owner.
Mallouk had installed Robbins' advisor Ajay Gupta and Robbins as board of directors and folded in Gupta's two RIAs through an acquisition. Gupta was the person who brought Robbins together with Mallouk. See: Swamped by Tony Robbins' referrals, Ajay Gupta launches national venture with Jemstep and United Capital as notable partners.
Mallouk purchased Creative Planning in 2004, back when it only managed $30 million. By 2008, it had grown nearly 20-fold to $500 million. That set the stage for 2,000% growth to $11.8 billion by 2014, according to the firm's ADV.
---
Related Moves
October 16, 2020 – 7:49 PM
---
---
---
Mentioned in this article:
---
---
---
Mister Baloney
I see how he does it with the insurance, they donate the commissions from products to charity, but the AUM fee kicked back to the insurance company from CP is not donated. That way they can say they don't take commissions. The idea that they would operate an insurance brokerage for free is absurd. Hope you caught that.
Johnson Ferbison
I wonder why they won't come right out and say what they're paying the firewalker?
Jeff Spears
Does size matter? Not as much today as it used to.
Grant Barger
I wonder what Susan Powter is up to these days??? The perfect storm to empower the female investor. "Stop the insanity... of crazy advisor fees!" Oh yes... it's gonna happen.
roger in wilmington
March 18, 2017 — 12:18 PM
i love tony robbins. i went to a firewalk in 1985, and it was an amazing spiritual experience. he is worth a half billion dollars today. he has seriously made the world a better place. but Unshakeable is a terrible book, just llke Money Monster. tony knows nothing about finance, health, or diet. he should stick to self awareness.