Marcia Wagner: This could be her saying: we're independent.
Brooke's Note: The RIA business has been a microcosm of the more exciting things happening in the wider world. But never more than now. We have our own case of a judge acting independently. Now we can wait and see if she gets labeled: "so-called." Credit for headline wording to Marcia Wagner.
Not no. Hell, no!
That seems to be the response of a judge in the U.S. District Court for the Northern District of Texas whose venue many presumed was hand-picked to afford Wall Street every opportunity to strike down a rule that shifts power from stockbrokers to investors. See: DOL rule will be undone, in a cruel twist, by the Department of Labor -- essentially by a Trump order to cut red tape by staying the Texas court case
Late Wednesday, Chief Judge Barbara M.G. Lynn has not only upheld the DOL rule but shot down a request for a stay that came hours before.
Though the case was only one of six that challenges the rule, this one was the big one, according to Skip Schweiss, managing director of advisor advocacy and industry affairs for TD Ameritrade Institutional.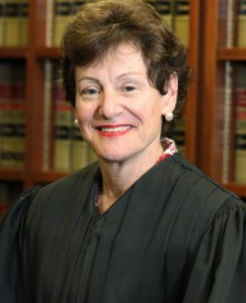 "This was the one where there were a lot of chips placed [by SIFMA, FSI and others]," he says. See: See: Why SIFMA & Co.'s trip to a friendly North Texas court to upend the DOL rule looks more like its Alamo.
Indeed, the plaintiffs in the case included: Chamber of Commerce of the United States of America; Financial Services Institute Inc.; Financial Services Roundtable; Insured Retirement Institute and Securities Industry and Financial Markets Association.
Reputational risk
Maybe a little bird let the plaintiffs know that their case wasn't looking good, given that they requested the stay just before the ruling.
In any case, the stay request was telling, says Jason Roberts, president of the Pension Resource Institute, LLC in Los Angeles.
"I believe it [the request for a stay] signaled that the new administration figured out how difficult it would be to win the Texas case -- or any case where you are trying to overturn an agency's rulemaking that is arguably within its statutory authority to issue -- and didn't want to run the reputational risk of trying to rescind/rewrite a regulation that yet another federal court had already upheld – which, incidentally, it just did notwithstanding the DOJ's request to hold off issuing the ruling."
Though none of the sources contacted for this story wanted to venture a guess at where the DOL rule would ultimately end up, there was a general consensus that DOL rule opponents are exhausting their options for any quickie solutions to delay or kill it.
Back to the legislature
The hard-hitting nature of the Lynn ruling may make a loud statement about national politics at a time when the judicial branch is standing up to the actions of the executive branch in places like Seattle and New York.
"This could be her saying: we're independent. I've been working on this for months. I'm going to issue it," says Wagner.
But Stroock & Stroock & Lavan LLP partner Steven Rabitz says he expects more "process" but doubts the Lynn ruling is a harbinger of where the DOL rule ends up. He formerly served in senior legal advisor roles on compensation and ERISA benefits at three major Wall Street banks: Goldman Sachs, Lehman Bros. and Barclays Capital.
No capitulation
"I'm not sensing any sense of capitulation," he says from a commuter's bus seat in New Jersey. "There's still lots of movement. I don't think it's outcome determinative."
Early in Judge Lynn's career as a trial lawyer she thrived in defending large corporations being sued for employment and labor matters. The Dallas News reports that her reputation was also forged in a Fifth Circuit case where, as a President Clinton-appointed judge, she ruled in favor of Halliburton. But Lynn made it clear that the rule of law made it too onerous for plaintiffs in such cases to achieve class-action status.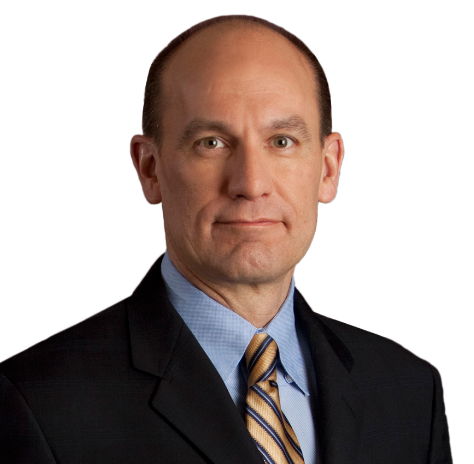 "This was a great opinion because Judge Lynn followed the law as set by the Fifth Circuit, but she also noted how she thought that precedent was wrong or at least too burdensome on plaintiffs," Nina Cortell, an appellate law expert at Haynes and Boone LLP in Dallas told the Dallas News.
24/7 build-out of IT
Two years later, the U.S. Supreme Court reversed the Halliburton case, citing Lynn's opinion, the newspaper reported.
Wagner suggests that history could repeat itself here based on the quality of the pro-DOL rule writing in the Lynn decision. "It's so well written. I think they could cut and paste a lot of the verbiage."

Rabitz expresses doubts, however, about how much this ruling will affect what happens going forward -- particularly in the executive or legislative branches.
Schweiss takes issue with Rabitz's opinion on the need for further delays.
"I think 12 months for implementation was generous and we're 10 months in and most firms are well into complying. The war has not been won or lost but it's Feb. 8 and the clock is ticking."
---
---
Mentioned in this article:
---
---
---
Stephen Winks
February 12, 2017 — 3:29 PM
Judge Lynn establishes that self serving industry rhetoric is no longer accepted at face value, marking the erosion of credibility resulting from the demonstrably false narrative counter to the best interest of the investing public of the brokerage/insurance lobby. SCW