Ron Fiske: I thought I'd be there the rest of my career.
Brooke's Note: Bob Oros, Lori Hardwick and now Ron Fiske in the past two months. If you combine RIA business knowledge and the ability to play well with others in a corporate setting, you are likely to get poached. Somebody will think you are underutilized and put their money where their mouth is. Or at least give you a fighting chance at making it big in a company that is theoretically on the steep angle of the growth curve.
Apex Clearing Corp. recruited Ron Fiske from Envestnet Inc. to the newly created post of head of retail. Fiske started at Apex in December. See: With robo-advisors on the rise, robo custodian Apex is rising with them, a diamond mined from the rubble of the Penson Worldwide debacle.
Fiske rejoins Apex CEO William Capuzzi with whom he worked at Pershing. The poach of Fiske represents part of Capuzzi's new strategy for winning the so-called digital assets of larger firms.
Executing that strategy, Fiske was the first person who leapt to the Capuzzi mind.
"We pivoted in 2016 to bring in someone like Ron Fiske who can provide these digital solutions to enterprises," Capuzzi says. "Our pitch to these firms is: look, keep custodying with a traditional firm like Fidelity. Leave those assets there and open a digital channel with us and over time you can transition the right accounts into the digital channel. As CEO of this company, I'm betting on us. Given technology is a main driver of wealth management on a go forward basis." See: See: The non-Big Four RIA custodians, no longer runts but stunted in growth, are applying tougher love to hobbyist RIAs.
Fiske jumped at what he saw as a unique opportunity.
'Not looking'
"I was not looking for another challenge. The folks at Envestnet have been terrific to me. I started at Envestnet with 400 people and it's more than 2,000 people now. I thought I'd be there the rest of my career. I worked with Bill Capuzzi in the early 2000s at Pershing and he and I started talking about this position and about the firm. I've been watching this firm from afar. I'm a big believer in digital advice and I'm glad to take it to the next level."
"We thank Ron for his support and growth of our educational and events programs, and we wish him the best in the next phase of his career," said a spokesperson on behalf of Envestnet.
Envestnet has experienced some notable executive departures in the past year or two including Fiske, Lori Hardwick, Jay Hummel and Tom Kimberly. See: Betterment hires an RIA chief.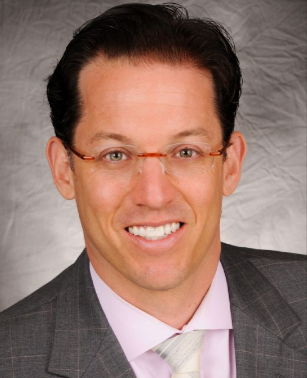 In expanding its digital play, Apex is building on its success as the custodian for firms like Betterment, Wealthfront Inc. and Robinhood. But the standalone robo-advisor market is narrowing, and Apex sees its chance to go after big guys -- established banks, insurance firms and broker dealers.
It just needed a Fiske who speaks their language. "By bringing in an institutional heavyweight like Ron Fiske, Apex is sending a message it can play with custodian big boys like Pershing and Fidelity and offer digital value and pricing to boot," Celent analyst Will Trout says.
But Jim Crowley, chief relationship officer at Pershing Advisor Solutions insists his firm is top-notch in the digital arena and has its own list of well-known users to support the claim.
Pershing digital pitch
"Pershing is well-positioned in the digital space -- we provide execution, custody and technology solutions to leading platforms like Personal Capital and Motif," he writes in an email. He points out his firm also provides custody for Marstone and Jemstep Inc. and others.
Capuzzi says a number of firms have unique methods of paperless options: "Some of them have these weird docu-signs where you have to print something out that experience is kind of a bad one. One of my crusades is to evangelize that not all custodians are created equally. There is David and Goliath and I know that we're small and I'm going against the Fidelity's and Pershing's of the world but reality is we differentiate ourselves on technology. That's where I see wealth management going." See: How Personal Capital got a stunning $1-billion AUM boost in six months -- after gathering its first $2 billion over six years.
Crowley says his firm has similar objectives.
"We are interested in technology innovation, and creating operational efficiencies such as reducing paper through e-signature, seamless account funding and other tools in the spirit of enhancing the advisor/client experience. Many of the digital platforms have reset the bar on expectations and preferences that investors have in how this experience is delivered and nurtured."
Capuzzi says his firm will also benefit by playing a much purer role as custodian.
"This isn't fox in hen house, I'm not trying to push a product and create a conflict of interest. You pick the funds you want to invest in and we'll provide the tools."
Capuzzi declines to discuss his firm's specific fees for holding assets but says it is similar to competitors For instance, Apex charges about 10 basis points for firms with less than $1 billion assets. For larger firms, the fees can drop to a few as eight or even six basis points.
Even though Apex is clearly the underdog in the custodian and clearing arena, Fiske argues that's not the case among the robos.
Up from disaster
"In the space we play – in the digital advice space – we're in the big leagues," he says. "We're in the majors. If you think about markets that are going to grow - every single smart person I've talked to thinks that the digital space will be the fastest growing space."
Apex is certainly established improved mind share, according to Brian Hamburger, CEO of MarketCounsel of Summit, N.J.
"Apex has fought their way into the vernacular.," he says. "They're taking the stuff of automated advancement and Ron's working to bring on bigger teams. He's very capable. I think he'd make an impact for anyone looking to hire him."
Apex declines to list its assets. The firm finished 2016 with 110 clients a jump from about 70 at the end of 2015. Capuzzi anticipates ending 2017 with 140 advisory clients.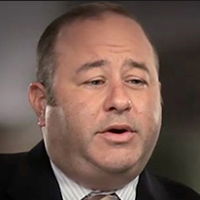 "Going from 70 at the end of 2015 to 140, then we're doubling the relationships in two years," Capuzzi says. Apex has about 210 employees.
While the Apex brand is still fairly new to the industry, its former incarnation, Penson Worldwide, still casts a shadow based on its epic 2011 debacle. It disclosed it held millions of dollars worth of potentially illiquid bonds issued by a horse-racing track operator tied to one of its directors.
In summer 2012, the firm began rapidly selling off assets. Chicago-based investment firm Peak6 Investments LLC snapped up most of those assets, including its clearing house/broker-dealer unit, which it christened Apex. Penson filed for bankruptcy in 2013.
Fewer robo startups
The bright spot from that dark period: Penson had made a name for itself among early online brokers such as TradeKing and Zecco back in 2010 and 2011. While Penson's assets sold at bankruptcy, new management at Apex was in position to start wooing over the second wave of robo firms by offering its low cost and effective technology.
Capuzzi says that when he took over as CEO at the end of 2015, he oversaw a reorganization of the firm and realized that while standalone robo-advisors are still important, there are fewer startups entering the robo sector and the growth for the robo arena is now occurring among the larger firms. See" Quiet Northwestern Mutual may be ready to make a big noise with re-release of LearnVest -- with Alexa von Tobel vowing that innovation and integration aren't mutually exclusive goals.
"At the start of 2016, there was a slowdown in creation of robo-advisors and there are not as many launches for firms creating a digital platform because there are so many competitors. Secondly, private equity and venture capital firms believe this space is overvalued and they're finding it harder to raise money," Capuzzi says. "So, we had lots of conversations around how to create a digital channel within other businesses. We're seeing transformation with bigger advisors. They need to create a link from their baby boomers' clients and their kids' and millennials." See: How Barron's 'Next' lays bare the tail-wags-dog sponsored content predicament facing financial journalism.
Unfunded accounts
Capuzzi is convinced his firm has an edge over the established custodians simply because of its digital process.
"The vast majority of our clients have their product set up by a smartphone and are providing a really efficient process. In order for us to work with these firms, we had to have the best account opening in the industry with no paperwork. The second biggest challenge for robos is the funding rate. People open accounts and don't put money in them. We spent a tremendous amount of time making sure accounts would be more likely to be funded with ACH or even a debit card. The funding is seamless," Capuzzi says.
Even though it may seem unlikely to persuade banks to jump into the digital arena, Fiske says these very firms are keen to improve their technology. "A lot of these firms have spent a lot of money in technology," he says.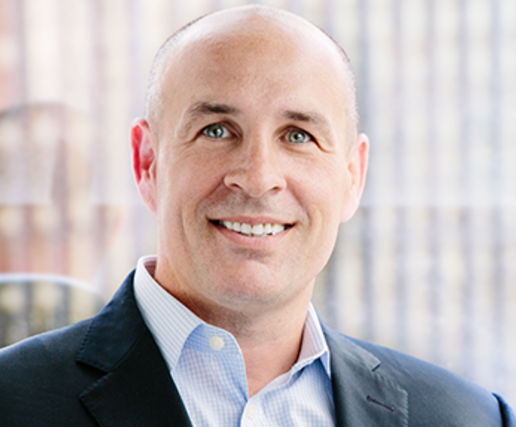 Apex has come a long way from its Penson Worldwide scandal, Trout says. "Apex emerged from the rubble of Penson Worldwide and adding to the reputational drag has been that Apex has been perceived first as a clearing shop and second as a custodian."
Not to disparage too much
As far as market differentiation goes, Capuzzi touts his firm's account-opening.
"I don't want to be too disparaging to the competitors but there is an enormous difference between us and them. If you ask advisors why they chose Apex it is because there is an enormous difference. Our competitors open thousands of accounts but can they do it without paperwork and within seconds and the answer is no. If you care about opening an account without paperwork, then you come to us." See: After Schwab and Betterment catch up to Wealthfront's AUM, the Palo Alto robo pioneer makes a stunning hire.
Apex also launched a partnership earlier this year with SmartLeaf a firm that will help it offer rebalancing to its advisor clients. SmartLeaf will provide rebalancing tools for Apex's advisory clients.
SmartLeaf is important because not all of the firms have features such as rebalancing, Capuzzi says. "The larger ones don't have rebalancing. It goes to the discussion around efficiency. In order to build digital advice platform, they've got to have the ability to open accounts in real time and fund them and then get scale."
---
---
Mentioned in this article:
---
---
---
Will Sharp
February 9, 2017 — 1:25 AM
As a current robo-advised fin-tech client of Apex, their technology and prowess is OVERRATED! They screw up routine transactions, claim they have it fixed, screw it up again, and 'round we go. They promise improvements, to follow up and never ever deliver. Yup, they are just like the big 4 custodians (Fidelity, Schwab, et. al.). They just specialize in screwing up robo-advisors!
Joirh
December 29, 2018 — 12:26 PM
Stephen Winks
February 12, 2017 — 4:04 PM
A new disruptive, faster, better, cheaper business model in advisory services is emerging. It is not just about ROBOs but prudent process, advanced technology, accountability for every recommendation ever made, authentication back to objective, non-negotiable fiduciary criteria and the professional standing of the advisor. New leadership is required and the APEX slate is clean without cultural impediment. Look for the APEX announcement of a more modern approach to portfolio construction that facilitates continuous, comprehensive counsel--not possible in conventional brokerage or TAMPs, which will attract serious advisors interested in achieving professional standing in advisory services. The room for innovation in a marketplace resistant to change. SCW