News, Vision & Voice for the Advisory Community
The blogging phenom puts love-hate relationship with the New York robo phenom on display as he calls out Betterment's sustainability and growth-rate problems, but as a customer still sees more to love than hate
February 6, 2017 — 11:48 PM UTC by By Lisa Shidler
Brooke's Note: If you are RIABiz, how do you compete with Michael Kitces and his Nerd's Eye View blog? Being congenitally passionate, insider-knowledgeable and wildly prolific makes our strategy similar to that which the Patriots used on Julio Jones -- a "containment strategy." You keep a laser focus on doing what you do best and don't allow a blue-shirted prodigy's success to distract from your mission. Betterment, perhaps, has a similar turn of mind when managing its severest critic who also happens to be one of the more promising prospects for its RIA platform. Co-opetition is a real thing. Lines readily blur between partner, competitor and outspoken public critic. It evokes the days when Schwab's RIAs used to regularly speak out against Schwab -- and Schwab would respond with its own vigor. A valuable dialogue that proved perpetually teachable. There was at least a splash of that kind of healthy interchange last week at TD Ameritrade's LINC conference when TD's Kristin Petrick threw a prepared zinger at her new CEO on stage related to channel conflicts. Keep doing what a free enterprise system allows for and you get the best results. Speak out like crazy. Compete like crazy. Jon Stein and Michael Kitces show, for now, we can do both at the same time, civilly, when the circumstances call for it -- even when it seems a little crazy.
It was like old times -- with a refreshing new spin.
Michael Kitces let loose a barrage of criticism aimed at Betterment Friday to demonstrate his two roles -- as the robo's greatest gadfly and its staunchest defender.
The Columbia, Md.-based blogger, speaker, and principal of XY Planning Network, wrote a stinging criticism of the New York-based financial firm after it unveiled last week an array of changes to its business model that jack up its profit margins and bring it into direct competition with firms across a wide swath of the industry. See: Jon Stein unleashes elite RIA referral unit as crown jewel of grand Betterment plan to sell virtual fiduciary advice.
Stealth price hike 
The observations Kitces makes in his blog post about Betterment include a stealth price hike of 67% from 15 basis points to 25 basis points for many accounts, and a charge a that Betterment is looking more like a follower than an innovator -- and that both of these changes spring from the robo hitting a growth wall.
Among the more stunning aspects of the post, entitled "Betterment raises fees and pivots to platform offering human advisors," is what it says about says about the ongoing relationship between Kitces and the startup's founder and CEO. Today, the robo is a chief partner of Kitces's own RIA venture but that wasn't always the case. Kitces first mixed it up with Stein in 2012 when he, along with others, reacted angrily after Stein posted an article entitled "Financial Advisors are Bad for Your Wealth," in which he described human advisors as pigs. See: After outcry, Betterment 86's (but not on purpose) a blog post inflaming advisors. 

"The announcement that Betterment is pivoting to increase their fees and add new human advisory services is the most direct acknowledgement yet of the sheer unsustainability of the original robo-advisor model," Kitces wrote in The Nerd's Eye View. "Instead, Betterment has shifted to mimic its more successful competitors including Personal Capital, Vanguard Personal Advisor Services and the recently announced Schwab Intelligent Advisory." See: How Personal Capital got a stunning $1-billion AUM boost in six months -- after gathering its first $2 billion over six years.
If Kitces's aim was to spark 2017 version of that duel, he was mostly unsuccessful.
"We're OK with it," says Joe Ziemer, Betterment's chief spokesman. "We respect Michael's opinions even if we aren't able to agree on some points. We're happy to call Michael and XY Partners."  
A charge too far
Yet and still, there is one point Kitces makes that Betterment won't let go unanswered, namely: "Betterment's growth rate has been falling for a while," Kitces writes.
Nuh-uh, says Ziemer. "Our growth continues to pick up. We're adding more customers and assets per month than ever before."
In addition to its $7.3 billion of AUM, Betterment has 210,000 clients. In March 2016, the firm had 150,000 clients with nearly $4 billion in AUM. See: Betterment raises $100 million a year after a $60-million round, enabling it to step up efforts to win the HNW wallet.
Whatever the case, Kitces says he has no intention to cutting ties with Betterment.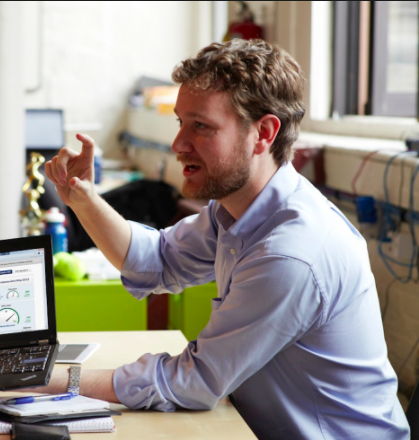 It's possible the two parties are talking past each other with Kitces focused in on the growth rate and Betterment focused on absolute growth. Analysts who predict gloom and doom for robo-advisors use their inability to maintain growth rates as Exhibit A for their predicted demise.
But that demise presumes that robo-advisors -- because of the highly commoditized nature of their core service of managing ETF portfolios -- have no pricing power. See: How one 'robo-advisor' got $25 billion on its platform with a Mint.com mindset, 401(k) friendliness, a merger and 16 years of work.
But that calculation leaves out the possibility of adding a little human service at marginal cost -- and commanding price increases of 67% to 300%. See: McKinsey: Robo-advisors have a cloudy future but 'virtual advice' delivered by 24-hour super-centers with experts and algorithms will win the day.
Hybrid shakeout
"I think they need to make money and when you compare that Personal Capital is bringing in 90 basis points, that's a big difference," says Scott Smith, an analyst with Boston-based Cerulli Associates. "Honestly, there's not a lot of price sensitivity for most investors but this will make a big difference for Betterment. It pays their bills."
Smith is convinced that all firms will eventually meld a mix of digital and human advice. Those firms that relied heavily on human advisors will increase their digital offering and those firms like Betterment that relied on digital will add humans to the lineup. 
"Maybe we overreacted over the last 36 months with the notion that no one will use a real advisor. The important takeaway is we're adding technology to humans. Digital is being supported by the traditional advisor and we've got traditional advisors moving toward digital," he says. 
Smaller investors benefit
Betterment will charge .25% for all accounts. But it will charge .40% for Betterment Plus, which allows the investor one call per year with an accredited human advisor per year (cost: .40%); and, at the top of the service pyramid, Betterment Premium, which gives customers unfettered access to CFPs for an annual .50% fee.  
Kitces writes in his blog post: "The bottom line, though, is simply to recognize what a profound shift Betterment has made, and one that I think marks the ultimate demise of the pure B-to-C robo-advisor. For better or worse, Betterment is now trying to reinvent a modern version of the old-school investment platform – akin to Schwab, Fidelity, and TD Ameritrade – serving both consumers and advisors, but doing so with what it hopes will be recognized as superior technology."  

Under Betterment's new pricing structure, its smallest account sizes are actually getting a significant price discount. Previously, Investors with less than $10,000 paid .35% as long as they contributed $100 a month. Investors with less than $10,000 who didn't contribute $100 a month paid a monthly fee of $3 or $36 a year. Now, those investors will pay .25%.  See: LPL will launch third-party robo for advisors and eliminate some fees.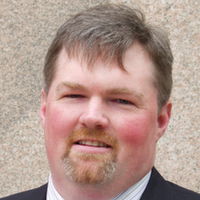 Nash attack
In the summer 2015, Wealthfront Inc.'s then-chief executive, Adam Nash, attacked Betterment's low fees, pointing out that someone paying $3 a month for $100 would be paying an annual management fee of 36%. Wealthfront CEO flames Betterment's 'outrageous' fees and 'abhorrent' ways; Betterment strikes back labeling the screed a Trumped-up PR play
Now, the investors with the smallest accounts are paying .25% like the larger accounts, but Kitces says the price discount for small accounts isn't significant because Betterment's average account size is much higher than $10,000.
"The low end is not where the bulk of their clients are now. Their average client is about $23,000, not under $10,000, and it's not where they're focusing given they just rolled out three new service tiers targeting affluent clients instead. Especially given that Wealthfront still offers to manage the first $10,000 for free." Kitces says. See: Andy Rachleff takes back CEO spot at Wealthfront at critical juncture
---
Mentioned in this article:
Kitces.com
Consulting Firm
Top Executive: Michael Kitces
---
---
Share your thoughts and opinions with the author or other readers.
Bill Winterberg said:
February 7, 2017 — 1:26 AM UTC
Jeff Spears said:
February 7, 2017 — 3:16 PM UTC
Jack Waymire said:
February 7, 2017 — 4:27 PM UTC
Stephen Winks said:
February 11, 2017 — 11:50 PM UTC
---
---