Trump's lightning-quick backtrack on executive order relating to DOL rule sows chaos in financial advice industry
The new late-day directive from the president casually strikes the six-month delay on the rule leaving lawyers with mouths agape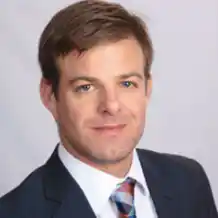 Jason Roberts: Regardless of what camp you're in, nobody won. Nobody is happy with what went on here.
---
---
Teresa Vollenweder
February 4, 2017 — 1:16 AM
Thank you, Brooke, for keeping us informed. I would like to talk to you about what some of the brokerages are doing to skirt the DOL COI rule. It's very sneaky.
Teresa Vollenweder
February 4, 2017 — 10:53 PM
The sooner the litigation in public courts begins the better for us muppet investors!!! Let the litigation begin now!
TERESA VOLLENWEIDER
February 4, 2017 — 10:56 PM
Will all the brokerages and insurance companies have to admit that what they have been calling financial advisors have all along been nothing more than sales reps? Will they finally have to admit The Big Con that they have been using to screw us muppets while they have had us on a rape drug?
Elmer Rich III
February 5, 2017 — 7:51 PM
We can predict an increase in fear, uncertainty and doubt among all investors and industry leadership which may cause a slowing of business and investing for the industry. Too bad.
Andy Martin
February 9, 2017 — 9:32 PM
Hilarious that when Warren gasps: "attempt to rip billions of dollars of retirement savings from the pockets of hardworking Americans and put straight into the hands of giant financial institutions" that the supporters she lauds: Betterment, XY Planning and Personal Capital, will be the new beneficiaries of those $billions. What a bunch of rubes.
TERESA VOLLENWEIDER
February 9, 2017 — 9:49 PM
Well, Andy Martin, if those that she mentioned--Betterment, XY Planning and Personal Capital are actually providing a truly-in-the-client's-best-interest service, i.e., real advice, then they will EARN that money instead of just COLLECT it for being professional con artists and disguising sales pitches as advice. People want REAL financial advisors; they do NOT want brokers aka sales reps aka product peddlers aka product pushers that masquerade as financial adviso(e)rs. Do you get that?
Andy Martin
February 9, 2017 — 9:59 PM
Yes, I do get that in as much as I have been in the industry for 30 years. Read FINRA Rule 2111 and Regulatory Notice 11-02. There you will find that Registered Reps have always acted under the "best interest" standard.
TERESA VOLLENWEIDER
February 9, 2017 — 10:07 PM
Hang on, Andy Martin, while I clean my barf off of my laptop computer. Just how many definitions are there for "best interest" and whose best interest--the client's or the product pusher's and his/her firm's? Are we playing games with words? Your industry is so good at that. I mean, geez, consider how many terms there are for a commission-based account--non-managed, retail, brokerage, non-fee based...do you have any more? Just don't call it commission-based to your clients, right? That might cause the client to start asking questions, and client questions are the enemy, right? You have to direct/control the conversation, right?