Eric Clarke: When we did the agreement with TRX we knew there would be key learnings we could pick up along the way.
Brooke's Note: By now it is axiomatic to observe that small companies have the advantage of being nimble. But what about that mezzanine stage where you're big enough to have something to lose but too small to disappear a problem by writing a check. That seems to tell part of the tale how Orion has fought its way over the seemingly mandatory hurdle in performance reporting of having an in-house rebalancing software. Rebalancing, as Peter Giza explains, is not just a robo-combatting act of putting automation in the hands of RIAs, it is also an escape hatch were an advisor have the need to cash out client positions in the moment.
As the last big RIA-founded, independently owned maker of portfolio accounting software, Orion Advisor Services LLC really took off as a pioneer among true online softwares. But by 2012, its moment of truth was upon it. See: Orion's parent NorthStar tops 700 employees, finishes second Omaha campus and taps a super-exec from central casting to run it all.
Although the Omaha, Neb. firm could count itself among the big three of web-based products in the field, along with Seattle-based Tamarac and Jacksonville, Fla.-based Black Diamond, a big strategic risk loomed. Tamarac was a known superstar in rebalancing and Black Diamond had recently, in 2012, added its own ability to trade across portfolios in a single, awesomely labor-saving, click.
It was soul-searching time for Orion's president, Eric Clarke, as he pondered whether he would have to answer this escalation and, if so, whether it be done without making major strategic and identity-shifting decisions. See: 12 key events of 2012 that rocked the RIA technology landscape, Part 1.
By 2013, Orion took one new major tack as its parent firm sold a majority stake to private equity sharks. See: Boston firm buys Orion Advisor Services as part of NorthStar succession deal. Observers wondered whether Orion would build or buy a rebalancing capability. First he tried to build it - an attempt that didn't work out proved to be a "college try" that just "didn't work out," Clarke told RIABiz in a 2014 interview.
In 2014, Clarke announced the company's first in-house effort at rebalancing when it inked an outsourcing deal with Sheryl Rowling's Total Rebalance Expert, one that had many markings of a deeper partnership that has since emerged. But the deal, which involved shifting assets within a portfolio to keep the percentages invested in each asset in line with the client's guidelines,
Rebound buy
"It wouldn't be the first time someone tried to develop in house, made a wise decision to give up and outsource and later came back and tried to develop again," says Jim Starcev, co-founder of PerfectCube in Kansas City, Mo.
"Orion has really exploded in the last few years. Managing their growth was probably more critical then working on a piece that wasn't working well."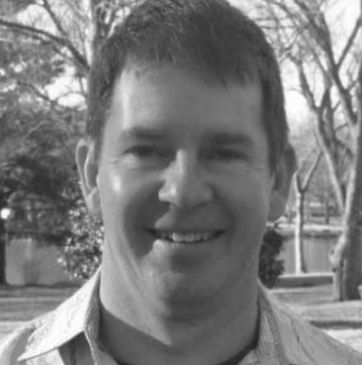 The purchase of TRX made Morningstar Office a complete product, allowing advisors to stay in it to perform large numbers of trades at once, rather than having to use iRebal, Tamarac, or RedBlack Software.
Now, after three years in Rowling's classroom, Orion has come up with its own rebalancing 2.0, a program called Eclipse. It is not clear just how to characterize Eclipse on the build-and-buy spectrum but it seems to be part licensed code and engineering based on observing from up close.
"It's been a natural evolution of that integration," says Clarke. "When we did the agreement with TRX we knew there would be key learnings we could pick up along the way."
Training wheels off
This time around, Clarke says he worked with 40 firms to gather feedback on what advisors wanted. What did they want? One thing was to repurpose the information on the dashboard to place a trade, say, or do a rebalance. Eclipse has that.
Rowling did not comment this article. In Rowling's place, Morningstar provided Tricia Rothschild, the company's chief product officer. When asked why Orion had made the in-house move to launch Eclipse after the deal with TRX., emailed that "We can't really speak to Orion's decisions"
As for whether it was part of the original deal with Orion that Orion would use it as a learning experience and then launch its own rebalancing product, Rothschild wrote, "We can't comment on the terms of any agreement, although Morningstar and Orion both agree that it's important to heighten advisor awareness of the importance of tax-efficient rebalancing."
Rothschild adds that this is not a private label deal where Orion is using TRX software and putting its own name on it. See: Greg Friedman channels his inner Marc Benioff and Junxure shows off its sky-high future before a crowd of $1B RIAs and RIA digerati in Vegas
Clarke says that it was always contemplated that Orion could grow into having its own rebalancing product.
"Sheryl and I agreed that advisors would eventually want tech embedded within Orion," he says. "We brought in Sheryl to do the integration and eventually embed that within Orion."
TRX, TA stay in the picture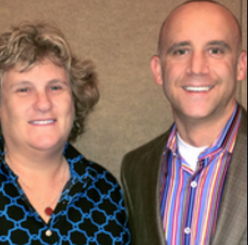 Clarke, who spoke to RIABiz from the Las Vegas airport as he was making his way back to Omaha after the Technology Tools for Today (T3) Conference in Garden Grove, Calif., where he demonstrated Eclipse, says TRX is not out of the picture. He says the two still have an agreement in place, calling TRX "a kind of behind the scenes integration partner of ours," which will continue to receive royalties "for the knowledge that has been gained by Orion along the way." See: An e-marriage of Schwab and Fidelity, a reflective Ron Carson and good jargon-bashing made T3 take off like that helicopter outside.
Rothschild wrote that "Morningstar and Orion continue to have a great relationship … we are happy to offer Morningstar Total Rebalance Expert to advisors through other platforms, such as Orion … we continue to add new functionality and features to the platform."
The Eclipse project, says Clarke, took 15 months and involved a multimillion-dollar investment by Orion, and the full support of its parent firm, Boston-based TA Associates Management LP.
"TA Associates has three managing directors on our board, and they were fully supportive of making this investment into our business. We made the presentation to the board, and they were behind it 100%," writes Clarke in an email.
Eclipse is in beta right now and is scheduled to go live for all advisors in June.
Rebalancing a must
A price increase in the TRX software after its acquisition by Morningstar may have prompted Orion to bring rebalancing software capabilities in house.Bill Winterberg, founder and president of FPPad.com in Atlanta.
"I've heard the pricing changed after the acquisition of TRX," he says. "Those pricing changes were out of Orion's control, and it's frustrating to Orion to see one of its partnerships change pricing."
According to Morningstar's Rothschild, there was no price increase for the TRX product as a result of its purchase by Morningstar, and thus pricing did not prompt Orion to launch its own product. She adds that nothing had gone wrong with the outsourcing deal in terms of software or cost.
For his part, Clarke says he was unaware of any price changes. Eclipse is not free to advisors -- advisors pay a 15% surcharge over the standard licensing fee for performance reporting. See: Orion is outshining competitors in the eyes of some RIAs.
When did rebalancing become a necessity rather than a luxury, something advisors were willing to pay for?
"Rebalancing 10 years ago was more of an option," says Pete Giza, known in the industry as a rebalancing guru since co-founding RedBlack in 2006, just in time for the 2008 financial crisis. "The market tanked at that point and rebalancing became a toxic waste management tool. There was an immediate need to readjust investments in '08-'09, to clean up the mess."
After that, says Giza, currently vice president of business development at Wealthsite of Chicago, it became a "commoditized necessity," as advisors performed triage during the crisis, watching some portfolios crash simply because they did not have the manpower to get all their clients out in time.
"Now," says Giza, "all the platforms out there are starting to build out their own solutions."
Windows and cash buckets
In addition to his RedBlack, Giza pointed to Blaze Portfolio Systems LLC and TradeWarrior Software as independent rebalancing systems. The rest, he says, are being built out, as advisors find themselves competing with robos in this arena. See: Three simple but fatal defects in Andy Rachleff's theory of robo-advisors' ineluctable destiny of domination.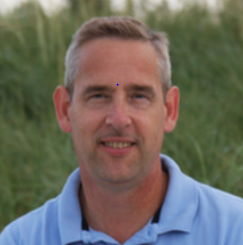 Joel Bruckenstein, the RIA software expert who created the T3 conference, expressed some positive thoughts about Eclipse upon its launch. "It's like Windows and being able to have five active windows open at one time and you can interact with any of those pages."
He adds in his review of Eclipse on the T3 website that he approves of the Orion move to use Amazon Cloud, which allows Orion to add storage capacity and computing power as needed. See: Is Fidelity's move to put RIAs deeper into the cloud gonna make it rain?.
Bruckenstein also mentions Eclipse's ability to create an unlimited number of cash buckets. "For example," he writes, "if you tag all portfolios that have a recurring monthly distribution, you can create a query on those accounts, create a widget, and deploy them on a dashboard."
Adding, while at the same time hiding, complexity was the challenge, says Clarke.
"That's the tough part of doing development: the user interface, keeping it clean, simple looking. We have no plans right now to bring any other [non-rebalancing] capabilities in house. We are laser-focused on this [continued buildout] for the next 12 months."
---
---
Mentioned in this article:
FPPad.com
Consulting Firm
Top Executive: Bill Winterberg
---
---
---
Mark Forsyth
February 28, 2017 — 10:09 PM
Not a good day for Amazon Cloud. Would I even have been able to trade today?
brooke southall
February 28, 2017 — 10:12 PM
We are on Amazon at RIABiz. It damaged us
Mike Betz
Citrix ShareFile --also residing on AWS-- was out of commission for most of today as well. Not a good day, but Amazon has a lot of really sharp people on board. My hunch is that they'll learn quick from this and find a way to not repeat mistakes.
Pete Giza
Here is a a good 60 second read on the subject: The Amazon S3 outage was actually a good thing, you probably want more like it. <a href="https://www.linkedin.com/pulse/amazon-s3-outage-actually-good-thing-you-probably-want-skipper" rel="nofollow">https://www.linkedin.com/pulse/amazon-s3-outage-actually-good-thing-you-probably-want-skipper</a> Pete pete@wealthsite.com
brooke southall
Pete's link is worth a read! Amazon seems to be so good that it's mistakes are good. Brooke
Brian Froisy
February 28, 2017 — 4:30 PM
As a small company, not on the radar screens of rebalancing software providers or users I have some comments. Rebalancing is simple in concept, complex in the details. Hiding that complexity was a big deal as noted in the article. It was the largest part of my product development effort. The approach is to treat rebalancing as an optimization problem. Find trades that return a portfolio (multiple accounts for one household) to or near target asset allocation percentages while minimizing trading costs. These costs (commission, spread, taxes) are directly calculated. This approach eliminates the need to set arbitrary thresholds that are normally used to trigger rebalancing. The basic formulation eliminates complexity. It's a different approach, that is currently available for individual users. However, the core technology is structured to suit small RIA firms. Interested readers can see more at <a href="http://www.statespacetech.com" rel="nofollow">http://www.statespacetech.com</a> -- See the product support and help pages for an in depth view of this different approach to rebalancing.
Pete Giza
The Amazon outage did not affect all AWS services. Depending on which AWS technologies were in use by its' consumers had a big influence over how severely their service was affected. WealthSite makes extensive use of AWS and our services didn't skip a beat. Amazon has done a good job of partitioning their infrastructure to reduce the effects of the failure of one subsystem on the entire platform. With this failure they have to rethink the resiliency of S3 and is supporting infrastructure. It's important people know and understand that proper software architecture that closely examines the underlying IaaS architecture is key to reducing the risk of being taken down in a partial failure. The sites must effected were those making heavy use of S3 in their front end. AWS and its competitors are here to stay and have become vital resources that are powering fintech innovation now and into the future. Pete