The three big defects in Andy Rachleff's theory of robo-advisors' ineluctable destiny of domination
Robos no doubt are tireless machines that perform tasks like tax-loss harvesting at a higher frequency than RIAs. But at what cost?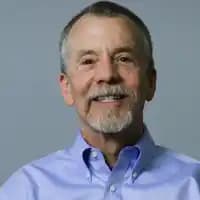 Scott MacKillop: Your theory assumes that if some rebalancing is good, then a lot must be better.
---
---
Mentioned in this article:
Wealthfront
Portfolio Management System
Top Executive: Andy Rachleff
---
---
---
Brian Murphy
February 28, 2017 — 12:07 AM
In defense of Andy's remarks and Wealthfront's agenda, I'd cite that a majority of investors currently have no fiduciary watching over them. Existing discount brokerages have long courted exactly those clients and last time I looked Fidelity, Schwab and Vanguard have all done pretty darn well with the Do-It-Yourself crowd. Second, I applaud Wealthfront's recognition that the time has come to merge the art of financial planning and investment management. To do anything short of that in this day and age is completely missing the point of where the industry is headed - which is delivering financial wellness to the masses. Why leave the two pieces in separate silos? Whether transactions are processed daily, weekly, or annually wasn't really the gist of the original article. The theme was that there is a lot more that technology can bring to the table for investors (whether they be DIY, or managed account) than has been brought to date. Wealthfront and others are taking on that challenge. What that means economically for advisors remains open to interpretation.
Stephen Winks
February 28, 2017 — 9:22 PM
The number of advisors in a brokerage format who are acting as prudent experts in fulfilling their fiduciary duties is quite small by virtue of the conflict of their (1) trading desk, (2) technological inefficiencies limiting real time access to client holdings data, (3) use of expensive packaged products, (4) absence of prudent process authenticated back to statute (which puts financial services back into the financial services business), all are opportunities outside of conventional brokerage which can be embraced by ROBOs which will supersede the ability of the human broker to fulfill their fiduciary duties to their clients. It is not far fetched that machines are more capable in providing continuous, comprehensive counsel required for expert fiduciary standing given the three dimensional human limitation to reason. SCW