Andy Rachleff: You know what? It's going to keep getting better. Because software is better than people
Brooke's Note: They say you can go far these days by abstaining from political correctness. Now, finally, someone in the financial planning realm has said what before remained unsaid: People suck. It's not a new charge when it comes to managing money; passively investing robots win on average over people. But who tells financial planners just how much they stink and why they'll never get much damn better? Leave it to an entrepreneur who understands that planners who are people are standing in the way of his quest -- and maybe even his next round of funding. Andy Rachleff, back in the top spot as CEO of Wealthfront, makes a pretty good -- if wildly one-sided -- case. Three simple but fatal defects in Andy Rachleff's theory of robo-advisors' ineluctable destiny of dominationSoftware removes the guesswork. Software tirelessly learns. Some devastating riposte is in order. I'll stay more politically correct and say that all views are welcome on this network. But let me add that Andy has long been the biggest hater of the "robo-advisor" tag. He finds it derogatory and he may be right. But he's also argued that it was flat-out inaccurate because robo-advisors don't give advice. Now, apparently, he is giving advice a try. No word on how well software holds human hands. For now, robo-clients, The Singularity aside, are not on anybody's white board.
Wealthfront co-founder and CEO is playing catch-up football in the robo game by tackling human beings.
In a Feb. 22 blog post, entitled Software is better than people, Andy Rachleff, who retook the CEO spot of the Redwood City, Calif.-based automated advisor in October, forcefully discredited the ability of humans to compete with software. See: Andy Rachleff takes back CEO spot at Wealthfront at critical juncture.
"Software is far better at most jobs than people are. I realize that statement will make a lot of people uncomfortable, but it's true. In just about every industry I know, software-based solutions provide greater functionality, convenience and speed than their human counterparts. There's just no way people can keep up. See: The 10 RIABiz stories advisors connected with most deeply in 2016 and how hubris and humility ran amok in this didn't-see-it-coming year.
Guesswork be gone
Rachleff is having none of it.
"Work with a planner typically starts with an interview, where your planner, prompted by the software, asks you basic questions, like how much you spend or save each month," he writes. "If you're like most people, you probably have to guess the answers. The process continues, with more meetings and revisions, with the final plan taking several weeks to produce."
Rachleff then audaciously asserts that Wealthfront's new algorithmically based retirement planning system -- Path -- if given access to your various financial accounts knows more about you, instantaneously, than you can even know of yourself, never mind what your hapless financial planner can glean by asking unanswerable questions.
"With Path, no interview is required, and you get your plan right away," he writes. "We use our software to access data from your financial accounts to figure out your spending and saving patterns; no interview, and no guessing, is required. And your plan is produced on the spot." See: Why robo-advisors meet the lofty fiduciary standard when so few humans can, according to an opinion written by Betterment's outside counsel.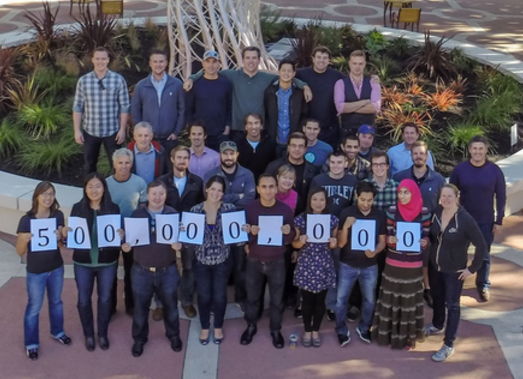 'Simplistic imitation'
Betterment For Business and Personal Capital are among the firms that preceded Path in collecting data by having clients link their financial accounts.
"Path is a simplistic imitation of what we developed with Personal Capital's Retirement Planner two years ago, and the fundamental differences between the two tools are quite significant," says Mark Goines, Personal Capital's vice chairman.
Personal Capital's free tools allow investors to track daily spending including outside-held accounts. See: How Personal Capital got a stunning $1-billion AUM boost in six months -- after gathering its first $2 billion over six years.
Not a tool!
But Wealthfront takes a vital step further than its rivals, the firm contends, by collecting a client's spending data, among other metrics, to determine what their financial future will look like, according to spokeswoman Kate Wauck.
"It's of critical importance that you not mislabel Path as a 'tool.'" The system infuses itself into the accounts of all clients, Wauck says, as opposed to tools, which "require an advisor as an intermediary." For good measure, Wauck says, "Path is the only financial planning experience that is both accessible on desktop and via smartphone."
Firmly in Path's cheering section is Michael Kitces, whose advisory firm, XY Planning, uses Wealthfront's archnemesis, Betterment, whose RetireGuide gives investors the ability to aggregate outside accounts. Kitces, however, recently blasted the New York-based firm for raising its fees. See: Rekindling old feud, Michael Kitces blasts Betterment, if civilly, for stealth price hike and other shortcomings.
Kitces is so impressed with Path that he asks on his popular blog, Nerd's Eye View, whether it's the "financial planning software of the future."
His answer? A qualified yes.
"Of course, self-directed retirement calculators are not exactly new," he writes. "But Wealthfront's solution and its underlying methodology appears to be unique in its combination of pulling direct client data, and combining it together with data-driven assumptions to fill in the gaps as appropriate."
MIA: AI
Still, stress as it will that Path is no mere tool, Wealthfront acknowledges it has yet to imbue its retirement product with the ultimate edge-maker in the robo-advisor race: artificial intelligence.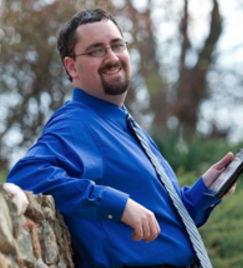 "We think the value that AI is going to have in our space is around financial planning and advice," Wauck says. "So we first had to design our service so that financial planning is core to the client experience. The launch of Path is another step closer to implementing a meaningful AI integration." See: What to make of Wealthfront's three big hires and why its artificial intelligence bid may be indefensible as a strategy.
Bill Winterberg, principal of FPPad.com based in Dallas, is underwhelmed by his admittedly cursory examination of the software.
"Based on screenshots only published by Wealthfront, I don't see any features that stand out or seem any different than the capabilities of planing software on the market today."
Betterment's website explains its underlying premise this way: "Estimates of the wealthy find that they often consume less than half of their net income. That relationship is modeled by our Average Propensity to Consume."
Embarrassment of assets?
Wealthfront's Path announcement came days after Betterment' announced it was adding human advisors internally to work with investors and would raise its fees from .15% to .25% for all investors. Betterment has no minimum. Wealthfront has a $500 minimum and charges .25%. The first $10,000 is free to investors. See: Jon Stein unleashes elite RIA referral unit as crown jewel of grand Betterment plan to sell virtual fiduciary advice.
Wealthfront has not only trailed Betterment in terms of entering the retirement planning sector, but in assets as well. Wealthfront reached $5 billion of assets in December 2016 and Betterment has sailed above $7 billion. See: Betterment jumps headlong into the 401(k) business spurred by a conviction that even Vanguard Group is unfriendly to investors in this arena.
"To remain competitive, Wealthfront had to release a feature like Path to close the gap with the RetireGuide solution offered by Betterment and Personal Capital's free retirement planner," Winterberg says. "Path is a value-add feature Wealthfront built to entice its customers to connect their held-away accounts with account aggregation, which Wealthfront can then use in an attempt to win more of each customer's total investment assets."
But Kitces says the industry may come to see Path "similarly embarrass financial planning software companies by showing the full power of using a personal financial management dashboard as the central platform to facilitate data gathering, continuous planning updates that trigger proactive client notifications of gaming opportunities, the gamification of financial behavior change and the use of big data to make it even better over time."
Peter Principle-proof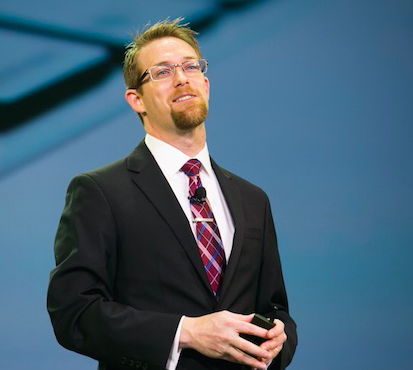 Goines at Personal Capital argues that his firm's tools are way ahead of Path's, for example in allowing investors to link savings and spending accounts such as credit and debit cards. PC also includes the financial spending and savings data to craft retirement savings and Social Security predictions as well as information about children, spouses and goals outside of retirement.
"We also have more detailed actual asset and spending data for every user whereas Path uses user-entered spending and saving data," Goines says. "Another key difference between Retirement Planner and Path is that we allow users to change their retirement assumptions and we also predict a likelihood of success in reaching retirement with enough money saved." See: How Personal Capital got a stunning $1-billion AUM boost in six months -- after gathering its first $2 billion over six years.
Rachleff counters that Wealthfront's Plan is self-correcting, and therefore immune to the Peter Principle that plagues humans and, presumably, subpar retirement planning software.
"That's probably the most exciting thing about software; that unlike people, it gets better over time," he says. "The investment service we offer today is vastly more robust than what we first launched in December 2011 – and every month we add something new. Advances in artificial intelligence, just around the corner, will lead to even better advice."
And, lest anyone fear the Wealthfront CEO has fallen prey to political correctness, Rachleff adds in the blog: "And you know what? It's going to keep getting better. Because software is better than people."
A year in spending
Winterberg notes key differences in methodology between Wealthfront's Path and Betterment's RetireGuide. He points out that RetireGuide forecasts spending by determining the percentage of income spent by a household and uses that method to determine how much the person will spend at retirement.
Wealthfront's model is more focused on estimates of an investor's spending and savings patterns over one year.
While the two methods may seem similar, Winterberg says simply estimating 12 months of spending can cause problems especially with large purchases.
"One risk with Wealthfront's 12 months of spending is overweighting one-time purchases or abnormal cash flow activity that gets compounded exponentially when estimating 30 years into the future. A user probably should use an override instead of Wealthfront's default forecast if they have unusual spending patterns." See: Why proper spending order is critical, to the tune of 70 bps, for RIAs to optimize client draw-down of retirement savings.
Betterment's Ziemer adds: "In RetireGuide, we use aggregation to bring in current balances of retirement accounts outside of Betterment so the plan is always up-to-date. On our Portfolio tab, we'll tell you any issues with your accounts, such as high fee funds or idle cash. I'm not aware of Wealthfront doing the latter after using Path." See: Betterment adds 50 firms to its new 401(k) plan -- and IBM and Marcia Wagner connections.
Natural evolution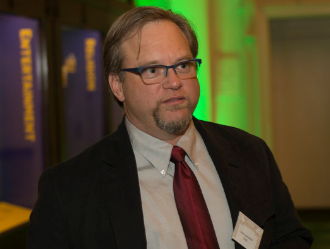 While it may seem like Wealthfront is switching strategies in adding this planning software, the decision was more of an evolution, says Davis Janowski, a senior analyst Forrester Research Inc. who used to work at Wealthfront.
"First, it is not a pivot for Wealthfront to add these tools. Wealthfront decides what it builds based on priorities. Their priority was to build out the core product, which they've done," he says.
Wealthfront first focused on creating its advisory products at discount prices and financial planning tools were always in the works, he adds.
"Planning tools were always on the roadmap just lower on the priority list. And from the beginning, the roadmap has been to automate Wealthfront's offerings. That's the only way to keep the product low-cost over the long term."
---
---
Mentioned in this article:
---
---
---
TechAdvisor
February 25, 2017 — 2:14 AM
Well, you have to say something to keep the PE money flowing. Innovation is great for the industry (Clients & Modern Advisors). Especially for some of us that will still be in business when their PE money runs out...
robbie
February 25, 2017 — 8:53 PM
One time i called this idiot Andy Rachleff and asked him for a coffee, and he was the rudest idiot i have met on Earth. He is useless. Anybody who works for this creep -- I am sorry, you need to tell the world about him.