Dave Butler: During my tenure with the firm, we've grown from less than $10 billion to $460 billion.
Brooke's Note: Like everything that seems to happen at DFA, from its Nobel-influenced founding to its quiet thundering success, the ascension of the beloved Dave Butler to the co-CEO spot at the company has an air of gentlemanly grace to it. Still, it's worth considering that Dimensional Fund Advisors is embarking on a time when it is subjected to something it has seen little of all of these years -- competition. Smart beta is being treated like the second coming and the category has the asset growth to prove it. Companies like Goldman Sachs are jumping in with both feet. The good news for DFA is that this asset grab doesn't seem to have a zero-sum quality to it. The other good news for DFA is that it is certainly the quality brand in this passive-plus, alpha-meets-beta world. But maintaining quality, training messengers properly and avoiding hot money all get exponentially harder at $460 billion than they were a few short years ago at $200 billion. Dimensional Fund Advisors still has low RIA acceptance rate and stunning growth So Butler inherits a dream job but the challenges put his company into uncharted territory of being part of a product mindset going mainstream.
In what amounts to an eight on the Richter scale at a quiet company, Dimensional Fund Advisors appointed Dave Butler to serve as co-CEO alongside Eduardo Repetto, who has occupied the role of co-CEO since 2010.
Booth, who founded the Austin, Texas-based firm and was the co-CEO with Repetto, is continuing in his role as executive chairman of Dimensional. He was originally slated to give up his co-CEO duties in 2013. See: Eduardo Repetto tips Dimensional Fund Advisors' hand on long-term succession -- which likely involves an IPO.
"I'm honored and humbled to be taking on this role for Dimensional," said Butler, in a statement. He will also continue in his role as head of global financial advisor services. "I recognize the importance of our history, culture and role as stewards of investor assets. During my tenure with the firm, we've grown from less than $10 billion to $460 billion."
No-drama DFA rarely has news and acknowledged the quirk in this personnel announcement -- the continued splitting of the CEO role at the company.
"We are excited about this announcement and are confident that the co-CEO model, which has worked well for our clients and the management of our firm over the past seven years, remains the best structure going forward," said Booth. "Dave Butler has been a vital member of our team for the past 22 years. I know from my close interactions with both Dave and Eduardo that they have a very clear understanding of the vision for the company." See: Dimensional Fund Advisors to launch 13 target date funds but can its RIA 'cult' deliver success?
Co-CEO cabana
DFA shared the switching of horses with clients like Alex Potts, CEO of Loring Ward, a DFA TAMP in San Jose, Calif., yesterday morning.
"I was totally surprised when I heard it this morning," he says. "But the rationale became blindingly obvious. I couldn't imagine David Booth doing anything else. People inside DFA are cheering."
The cheering is also strong among the RIAs who invest with the big mutual fund company, including Adam Birenbaum, CEO at BAM Advisor Services and Buckingham Asset Management. Buckingham manages about $10.4 billion of AUM.
"I have known Dave Butler for nearly 15 years now," he says. "He was trained and mentored not just by legendary Dimensional founders David Booth and Rex Sinquefield but also by Dan Wheeler, who was himself a great visionary and one of the early identifiers of the opportunity and importance and coming growth trend of the RIA channel."
The continued CEO job-sharing is OK by Repetto.
"Dave and I have worked closely together for the past 17 years," said Repetto, who also serves as co-CIO of Dimensional, in the statement. "During that time, I've recognized Dave's leadership, organizational abilities, and strong commitment to clients. I look forward to continuing the collaboration. We understand and appreciate the enormous responsibility entrusted in us by our clients, and we will continue to always aim for the highest standards across all aspects of our investment process and client service."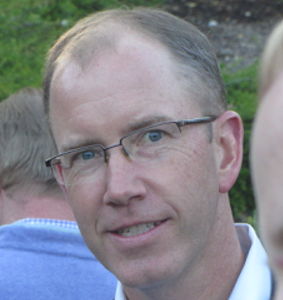 The CEO power-share works at DFA because the position has two giant, well-delineated sets of duties, says Potts. Repetto goes "toe-to-toe" with Eugene Fama and Kenneth French, who developed the famed DFA factor model, and makes sure it gets carried out to the letter across dozens of products holding $460 billion of assets. See: Dimensional's co-CEO tells clients at Monterey event that DFA is changing its Classic-Coke intellectual fund recipe.
Booth's, now Butler's, half of the CEO job description is managing and messaging the far-flung DFA empire, which has offices in Europe, Asia and, most recently, Charlotte, N.C.
Notable, too, strategically is that as DFA grows into a giant, it is attracting a world of imitators -- namely smart-beta funds. BlackRock projected last Spring that smart beta ETF assets will reach $1 trillion globally by 2020 and $2.4 trillion by 2025. With current smart beta ETF assets at $282bn, 2 this reflects an annual organic growth rate of 19%, double the growth rate of the overall ETF market.
Repetto is on record saying that he doesn't consider DFA funds to fit into the smart beta category -- but the idea of relying on indexes as a floor on returns and a few tweaks to juice those returns is part of the smart beta and DFA playbooks.
Rarified CVs
Butler's ascension can be seen as a good soldier attaining general's stripes after long wait and a case of cream rising to the top. Joining Dimensional in 1995, he paid his dues with more than two decades of service.
He attended UC Berkeley, earning his bachelor of science in marketing and finance in 1986 and an MBA in 1990. He played basketball for Cal and was drafted by the Boston Celtics. In 2011, Butler was inducted into the Cal Athletics Hall of Fame. Butler was also a Rhodes Scholar candidate.
Repetto obtained his Ph.D. in aeronautics from the California Institute of Technology in 1998, where he received the William F. Ballhaus Prize for outstanding doctoral dissertation in aeronautics. See: Dimensional Fund Advisors gives its globe-trotting co-CEO some relief by elevating another literal rocket scientist.
Succeed better
DFA often follows a nonlinear, counterintuitive path toward its growth and destiny. "That's why it would be hard to bring in an outside CEO," Potts says. "Like with the investments, they manage the company with the philosophy: control the variables that you can."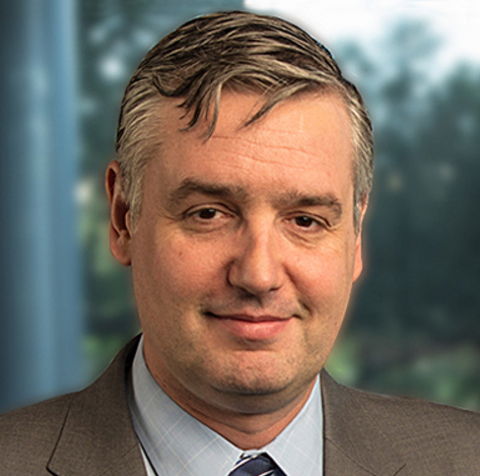 Potts adds that Butler carries himself with a low-key L.A. air and is known never to tear anyone down. "He's not a yeller. He's like [coach of Golden State Warriors] Steve Kerr. His mantra: Keep getting better the next time." See: A veteran DFA exec tells what enduring RIA success is made of -- and why the next-gen advisors will not disappoint.
"In Dave Butler, there is simply not a nicer, more consistent, more culturally appropriate, or more honorable person," Birenbaum says
Booth, 70, is one of the world's richest men with $1.6 billion of assets, according to Forbes. When asked in 2008 by Booth Magazine, the publication of the University of Chicago Booth School of Business, about his interest outside DFA, he answered like a respectful and contented 7-year-old.
"The very best part is that I don't really have to do things that I don't want to do any more," he told university to which he had gifted $300 million. "When you start up, there are certain things that have to get done and there isn't always somebody else around to do it. Now, it's like not having to eat your vegetables anymore."
The idea that David Booth remains firmly entrenched as executive chairman brings with it a comfort and confidence for their broader client base," Birenbaum says.
---
Related Moves
---
November 12, 2020 – 4:43 AM
---
---
---
Mentioned in this article:
---
---
---