OC Isaac: I don't see banks changing their credit policies to match what we do. I think that is highly unlikely.
Brooke's Note: As the federal government races to put men soaked in oil money in charge of the EPA, Andy Puzder types in charge of labor and pensions and Goldman Sachs in charge of anything where money is remotely involved, private industry is racing in the other direction. Entrepreneurs get that brass knuckles business practices have a dim future are stripping their business plans of cynicism. It is a notable role reversal and it's happening with as great a ferocity in the RIA business as anywhere. Still, investing with a social consciousness has even made left-leaners like me skeptical. See: How Ron Cordes is putting RIA, UBS, billions of dollars and the Congo into the same impact-investing conversation Ventures like Manhattan West, as they pan out, might shift my axis of faith but more importantly may shift the investing practices of people with billions of dollars in investible assets. Hiring a Bowdoin College polar bear in OC Isaac looks like a wining move in fulfilling a vision.
With shades of the rawest Wall Street hedge fund and the most idealistic non-profit, a young Manhattan Beach, Calif.-based breakaway RIA -- under an appropriately ironic name -- is launching a private debt fund for underserved entrepreneurs.
Manhattan West Asset Management's first foray into that asset class, the Community Investment Fund I, will essentially lend money to low/middle income-, minority- and woman-owned businesses on behalf of clients. See: Lorenzo Esparza leaves JP Morgan in LA to start Manhattan West with tutelage from Schwab.
The Los Angeles-land venture is headed by CEO Lorenzo Esparza – himself the son of Mexican immigrants. He tapped Robert Barragan, former president of Valley Economic Development Corp., a nonprofit small business lender in LA, to oversee the new fund.
Now, several other ex-VDEC execs, key among them OC Isaac, who joined Manhattan West in January as a partner managing director, are being brought aboard to oversee capital raising efforts and debt investments in the fund.
At VDEC, Isaac served on the executive management team and originated and executed a multimillion-dollar National African American Loan Fund in partnership with Chase Bank. He was also an Obama-appointed advisor to the U.S. Small Business Administration.
After graduating from Bowdoin College, where he played varsity soccer, Isaac began his career in financial services in the investment banking divisions of Lehman Brothers and Bank of America Merrill Lynch upon graduation.
Manhattan West's fund will focus on making loans in the $500,000-to-a-few-million-dollars range, a market that Isaac and Esparza say is typically ignored by more traditional lenders. The fund has about $50 million committed. The firm serves institutional and high-net-worth investors and has more than $300 million in assets under management.
Esparza's objective is to grow the firm's institutional client roster by serving a dual objective. Esparza noted in an earlier RIABiz interview that less than one-tenth of 1% of institutional assets are managed by Latino-owned firms. Many states mandate, or actively seek, to allot a percentage of their pension fund assets to asset managers owned and operated by women or minorities. As Manhattan West, which currently has $300 million of assets under management, expands its capabilities, it expects to market itself to institutional investors.
"For us, that means we need to positively impact the community we serve," Esparza told RIABiz. "Our efforts can't simply be about making money." See: RIABiz takes on Occupy Wall Street in New York and finds investors wanting answers.
Our interest piqued by a new RIA with an in-house fund that's in the business of making loans, we recently talked with Isaac about his move to Manhattan West (while staying put in Manhattan) and the lowdown on the new fund's inner workings.
RIABiz: How did you and Manhattan West find each other? And what made you and the rest of your team join the firm?
Isaac: I met Lorenzo some time ago and learned about what he was creating. We had some dialog about building a strategy that would be an extension of our past experience with enhancements to make it work better for our limited partners. [Regarding the team coming onboard], to find people with similar ethics and ambitions is a rare thing. It became apparent quickly that we all shared a similar moral compass and genuine belief in the purpose behind what we wanted to accomplish together. When you have that commonality, the rest is pretty easy. And it has been a great fit from the start.
RIABiz: What are the long-term goals for this venture?
Isaac: We believe the strategy for the Manhattan West Community Investment Fund is remarkably scalable and has an ability to get much-needed capital to low-moderate income, minority and women entrepreneurs. Our first fund is relatively small, but I am hopeful that we are eventually talking about our fourth, fifth and sixth fund very soon. The demand for it is very high. See: Extraordinary women awaken the RIA business, shepherd billions.
RIABiz: Who will get these loans? What's the process for identifying loan candidates and awarding the loans?
Isaac: Loans will be targeted to low-moderate income, minority- and women-owned [entrepreneurial ventures] around the country. There are barriers to access for many of these small-business owners and we are hoping to be the agent of change that can provide and direct capital to this underserved market. [As for identifying candidates], we have a long history in this market so we have a deep pipeline. When you have a differentiated source for loans, that is really the key in this market. We get referrals from banks, other debt funds, CPAs, attorneys, business development companies, community development financial institutions, and through our own networks given the many years we have been active in this space.
RIABiz: Lorenzo said the fund will close at around $75 million. If the loans are all in the $500,000 to $2 million or $3 million range, that's a lot of loans. How quickly will they be disbursed?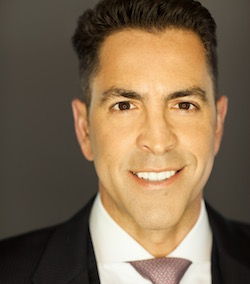 Isaac: The fund size is $50 million and we anticipate that it will be oversubscribed. We will close somewhere between $50 million and $75 million. Investors may go into Fund II if we close out Fund I relatively soon. So it's really about getting it right in Fund I and providing investors a positive return. The Fund will be established by March, so we will call capital from investors and will put it to work soon. There is huge demand so we don't think there will be much idle cash. As investors come into the fund, we anticipate that it will be called right away and disbursed. In terms of the number of loans, we think Fund I will do anywhere from 25 to 35 loans.
RIABiz: Do the individual loans come with different degrees of risk, or are they fairly uniform?
Isaac: We constantly talk about risk management in the Fund. Our team has over 100 years combined of small-business lending experience. Risk management and credit culture has always been and will remain a cornerstone to our lending platform. A combination of creative loan structuring, ongoing technical assistance and proactive loan servicing has and will continue to enable us to provide capital to these underserved markets while mitigating risk.
RIABiz: Do the payback of these loans have a correlation with the overall economy? In other words, if the economy stalls, do these kinds of loans tend to have a higher default rate?
Isaac: In any recessionary environment, loan loss increases. That is natural in an economic slowdown. However, because of the way we underwrite, we stress test each loan to understand how it might perform in a poor economy. So at the outset of loan approval we make sure that we are confident that the loans are evaluated and structured appropriately in order to increase the likelihood of positive performance during an economic downturn. See: Why RIA clients still see alternatives as a 'mishmash' and 17 other cheat-sheet items for advisors in 2017.
RIABiz: Is this in any way a more difficult sell to investors, due to any preconceived notions that someone who isn't bank-loan worthy is too much of a risk?
Isaac: I don't believe so. It is fairly well understood that traditional bank lending is very difficult and there has always been a perception of this. Either a loan package fits into a box or it's declined. Investors understand the need for this product in the marketplace and that they can receive a positive return when this lending is executed prudently. Our objective is to get creative with our loan structuring and underwriting to find ways to make these loans work. Our investors truly understand that great deals are out there and just because a money center bank is not willing to touch a credit, it does not mean it's not a great deal.
RIABiz: Are there investment minimums or limits per investor?
Isaac: Our minimum in the fund is $5 million.
RIABiz: How many funds like this do you think you can create? In other words, how big is this market, and what happens if other investment advisors or banks get into the space?
Isaac: We can scale this fund and its successor funds into the billions. In fact, I think the market is over $100 billion. We think Fund II could be $200 million and Fund III could be $500 million. That is our current plan. In terms of competitors, I don't see banks changing their credit policies to match what we do. I think that is highly unlikely. It is possible that other non-traditional lenders will enter this space, but it takes a lot. There is a huge commitment of capital and time and experience. Many asset managers would look at this space and say the margins are too thin. It's the same amount of work to do a $1 million loan as it is to do a $10 million loan. I suspect others would choose the latter. And this is yet another reason why we think our fund will be successful. There is substantial demand and not a remotely equal supply component.
RIABiz: Do you anticipate any challenges going from a nonprofit to an RIA, which comes with different regulations?
Isaac: I started my career in investment banking. I was in the private sector and moved into the nonprofit space as an extension of what I was doing for clients at those big firms and at the SBA when President Obama appointed me as a Special Advisor. This new role is perfectly situated for me and the logical extension of my career. I've seen this business and this asset class from the government side, the private side and the nonprofit side, so I truly get this path. I think we are going to do some amazing things at Manhattan West.
---
---