Andrew Puzder: I am honored to have been considered by President Donald Trump.
Brooke's Note: Andrew Puzder made many people hold their noses both in the investment and hamburger-flipping arenas -- and that was just based on the sordid details of his life and his unsmiling countenance. But Puzder's views toward the least sophisticated investors and the members of society with the least economic power to fight back against Dickensian working conditions were not exactly reassuring. He was prepared to make the DOL -- created as a countervailing force to labor exploiters and investment fee obfuscaters -- into the exploiters' best friend. Yes, we all want a good economy and -- in a super-simple analysis that leaves aside, yuh know, people -- thou shalt keep labor costs low and investor expenses high to keep profits flowing. It's way to soak the American workforce coming and going and send gushers of capital to capitalists. America has always been a delicate balancing act that perhaps erred on the side of free enterprise. But the calculus hazards getting warped. As Jack Bogle wrote in his New York Times op-ed piece Feb. 9: "So when the consulting firm A. T. Kearney projected that the fiduciary rule would result in as much as $20 billion in lost revenue for the industry by 2020, it meant that net investment returns for investors would increase by $20 billion." But even in a right-lurching Trump administration that views that as $20 billion that escaped to the vast unwashed, Puzder was a bridge too far. The new guy, Alex Acosta, doesn't necessarily look, Hispanic heritage aside, much like Thomas Perez. But he may represent a step out of the abyss if his quote (see below) in a DOJ release about excessive UBS greed is any indication.
Today the Trump Administration announced that its replacement for Department of Labor secretary hopeful Andrew Puzder would be Alexander Acosta, currently dean of the Florida International University College of Law.
Puzder's nomination crashed and burned yesterday and it's likely that if Acosta gets confirmed for the seat, the DOL fiduciary rule will continue on life support for the foreseeable future. That said, Acosta has had some financially related experience. He oversaw the case against UBS, a Switzerland bank charged with helping U.S. citizens evade taxes. The bank paid a $780 million settlement, according to the Washington Post. See: The 13 most telling quotes from UBS's Bob McCann in his Washington Post interview.
In a DOJ press release dated Feb. 18, 2009, Acosta was quoted speaking out against greed: "UBS executives knew that UBS's cross-border business violated the law," said R. Alexander Acosta, U.S. Attorney for the Southern District of Florida. "They refused to stop this activity, however, and in fact instructed their bankers to grow the business. The reason was money -- the business was too profitable to give up. This was not a mere compliance oversight, but rather a knowing crime motivated by greed and disrespect of the law."
It's a little too early to tell what Acosta's perspective would mean for the DOL but one thing's for sure, says attorney Fred Reish, partner at Drinker Biddle & Reath LLP.
"The nomination is important in the sense that the DOL needs political leadership. Right now it is in a holding pattern."
Reish adds that once a new leader has approved, then the DOL can move forward on tweaking the fiduciary rule.
"The development of a new fiduciary rule requires hands-on leadership, not broad directives from the White House." See: DOL rule-killers now on defense as legal failures add up, reinforcements don't make it to Washington and the clock ticks down.
Who ya gonna call?
There's a broader issue for investors and those who advise and administrate their retirement savings -- one that concerns the very identity of the DOL. ERISA experts say that under Trump, the department will no longer be the broad-shielded defender of workers' rights. Now, when workers and consumers feel they're being mistreated or bilked, the first call they'll make will be not to the DOL, but to a plaintiff's attorney.
"For the last 20 years, the DOL has taken a very activist approach. I don't think they'll take an activist approach and they won't be as aggressive," says Rick Meigs, president of 401khelpcenter.com. "If the DOL backs off of being an activist, where are people going to turn now? They've historically turned to the DOL for help and the DOL has been very good about taking on issues. They've got hotlines and it's easy to investigate. If the DOL is no longer the place to turn, people will turn to attorneys."
Indeed, since President William Howard Taft created the department in 1913, the Department of Labor has proved a champion of American workers and retirees, whether through job- placement assistance for the Eastern European immigrants who arrived on our shores in the early 1900s, establishing workers compensation programs, promoting the welfare of wage-earning women, establishing the Social Security Act of 1935 at the height of the Great Depression or establishing the Employee Retirement Income Security Act of 1974. See: How the DOL brought the IRS wolf to the RIA door with its 'rule' -- think IRAs.
Squeezing workers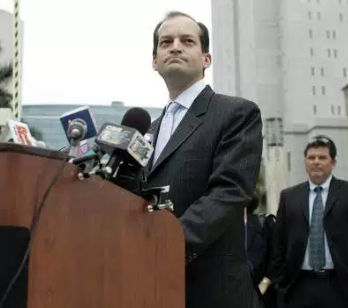 "After careful consideration and discussions with my family, I am withdrawing my nomination for Secretary of Labor," Puzder said in a statement Wednesday afternoon. "I am honored to have been considered by President Donald Trump to lead the Department of Labor and put America's workers and businesses back on a path to sustainable prosperity."
His nomination had faced stiff opposition in Congress. In a 28-page letter, Sen. Elizabeth Warren, D-Mass., wrote: "My staff's review of your 16-year tenure as CEO of CKE Restaurants, Inc....reveals that you've made your fortune by squeezing the very workers you'd be charged with protecting as Labor Secretary out of wages and benefits."
That alleged contempt included snide comments about preferring robo-flippers to humans. There were also reports that he'd hired an illegal immigrant to serve as a housekeeper in his home.
But what really sunk Puzder in a Republican-led House and Senate appeared to be the unearthing of a 1990 episode of The Oprah Winfrey Show, which showed Puzder's ex-wife, in disguise, alleging spousal abuse at the hands of her then-husband.
Big job
If Acosta is confirmed he will take charge nine offices, one of which is the Employee Benefit Security Administration, which crafts all private sector retirement plans and health benefits rules and then enforces those rules through investigations and litigation. See: In new wrinkle, ERISA complaint of Edward Jones employees centers on failure to offer yield-chasing money market alternative.
The DOL's mission is summed up in one succinct sentence on its website. "To foster, promote, and develop the welfare of the wage earners, job seekers, and retirees of the United States; improve working conditions; advance opportunities for profitable employment; and assure work-related benefits and rights."
Puzder, the CEO of a chain of fast food restaurants, is a foe of a living minimum wage and a supporter of an automated workforce. The hamburger king was determined to shift power to the employer and the plan sponsor in the name of revving up the economy by removing presumed constraints -- actions in line with the worldview of the man who would have been his boss. See: Mum on DOL rule, Labor chief appointee Andy Puzder's 'check-the-box' 401(k) plan at CKE Restaurants speaks volumes.
Different chief, same mold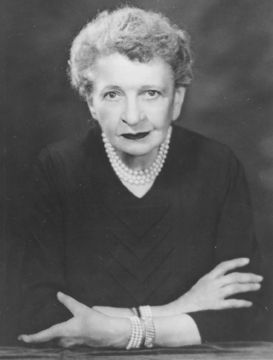 While his nomination was still in play, Puzder came out unequivocally against the fiduciary rule. Now Acosta will be charged with repealing or reshaping the fiduciary rule, says attorney Jason Roberts CEO of Pension Resource Institute LLC of Manhattan Beach, Calif.
In charge of doing the actual enforcing, delaying or dismantling of the rule will be the person who fills the currently vacant position of assistant secretary of the Employee Benefits Security Administration. Its previous occupant, Phyllis Borzi, was a strong-willed advocate of the fiduciary rule. See: DOL glows and Invesco glowers over $10 million settlement of alleged ERISA infraction.
All agree that Acosta will have a direct impact on the level of fiduciary care pension assets will receive in coming years.
"I wouldn't be surprised if he appointed another business executive. I believe he wants a DOL that has a pro-business orientation, rather than a pro-labor orientation," said Reish before Acosta's nomination was announced.
Meigs agreed, saying Trump's priority is unburdening businesses of cumbersome regulations. "I think Trump will pick someone in the mold of Puzder."
Deeply planted, still at risk
Nevertheless, many say the rule has put down deep roots in its 10 months of existence and at this late date will be hard to unearth.
"Because the rule was finalized last year in June, any attempt to repeal would likely be met with legal challenges. The rule is technically effective, which means the DOL can't make it go away." Roberts says. See: Using DOL as cover, Bank of America cuts the Merrill Lynch bull as it adds a robo, stops paying brokers to stick around and kicks John Thiel upstairs.
Reish is not quite as optimistic, foreseeing a long, slow walk for a rule that was until recently breezing its way to an April 10 start date. "We will end up, in a few years, with a fiduciary rule that requires, among other things, a duty of loyalty, a fiduciary process, and reasonable compensation."
Even then, Reish says, the rule that emerges will be a diluted version of its former self. "I think it will be more tolerant of conflicts of interest than the Obama Rule, and that it will be based more on disclosures than limitations. One open question is whether disclosures are adequate to protect retiring participants who have little retirement experience." See: The DOL's final rule contains a litany of 11th hour concessions to brokers that show Wall Street lobbyists earned their keep.
He adds: "I suspect that [Trump's] philosophical approach is that, if regulations that protect labor are softened or withdrawn, it will allow businesses to spend the saved money on growth, thereby creating more jobs."
Civil rights background
Acosta is a native of Miami. He attended Harvard College and earned a law degree from Harvard Law School. If confirmed, he'd be the first Hispanic member of Trump's cabinet. In 2011, Acosta testified before Congress about the importance of protecting the civil rights of Muslim Americans.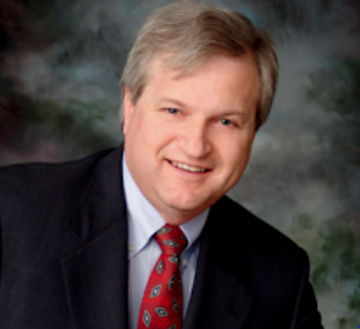 The most controversial aspects of his career took place when he was U.S. Attorney for the Southern District of Florida. In one instance, he oversaw the case of Ali Shaygan, a doctor accused of illegally prescribing painkillers. Shaygan was acquitted but officials learned that three prosecutors and a Drug Enforcement Administration official had illegally recorded conversations with Shaygan's attorney. Acosta, the U.S. attorney's office and trial attorneys were reprimanded by a Federal judge.
Serving as assistant attorney general for the Justice Department's Civil Rights Division and as U.S. attorney for the Southern District of Florida in 2004, he was criticized for a decision to notify a federal judge that the justice department saw no issue with Republicans' plan to place challengers at polling places during the election. This issue was opposed by Democrats who said the decision was discriminatory because the polling places were in mostly African American neighborhoods.
Acosta clerked for Associate Justice Samuel A. Alito Jr. when he was still an appeals court judge and served on the National Labor Relations Board. As a U.S. attorney for the Southern District of Florida, his office prosecuted the lobbyist Jack Abramoff.
---
---
Gerry
February 17, 2017 — 12:42 AM
Ms. Shidlers statement that" the 20 billion in saved fee will equate into 20 billion in larger accounts is misleading. People do not save without help, and pricing the adviser out of smaller account service will mean disaster to Americans. Why don't we reduce tax on distributions? I suggest we limit fees charged by attorneys and cpa's charge retiree's?
David
February 17, 2017 — 11:01 AM
You know what would really lead to more money in people's accounts? Capping RIA's fees at 50 basis points. That you RIA's feel you can charge 1% annually (generally) to put someone in an S&P 500 index fund and give them a boilerplate projection based on assumptions that will probably be off by a considerable margin is border line criminal. I think the DOL should absolutely cap your fees at 50 basis points.....maybe 25.