News, Vision & Voice for the Advisory Community
Cumulative effect of Puzder and Scaramucci implosions and looming April 10 go date shifts momentum to the rule's standard bearers
February 15, 2017 — 6:32 PM UTC by Janice Kirkel
What appeared at first rush to be a concerted blitzkrieg of legal, legislative and administrative assaults on the DOL fiduciary rule since the Trump Administration took power is now looking more like a scattershot display of fireworks aimed at creating a distraction in service of some ill-defined end.
Last week's triumph of the fiduciary forces in a Dallas court was dismissed by some experts as an insubstantial, standalone event. But District Court Judge Barbara Lynn's 81-page decision, which granted the Department of Labor summary judgment on a challenge to the rule from the U.S. Chamber of Commerce and other pro-business groups, takes on greater significance when added to a series of other discounted factors -- like the failing fortunes of would-be DOL killers and the tick, tick, tick of the clock. See: 'Forum-shopped' Texas judge, refusing to play along, torpedoes Wall Street's efforts to stay the DOL rule -- narrowing chances of an end run by Trump and stockbrokers.  
The legal smackdown from the Lone Star judge is of a piece with the judicial reception that greeted the Trump Administration's efforts to ban certain categories of immigrants and its ill-though-out determination to rescind the Affordable Care Act. See: Trump's lightning-quick backtrack on executive order relating to DOL rule sows chaos in financial advice industry.
"Just like with Obamacare, it's one thing to repeal something, but what's your plan to replace it?" asks Jason Roberts, CEO of the Pension Resource Institute LLC in Manhattan Beach, Calif. 
Likewise, if you quash the fiduciary rule, how do you allow salespeople to sell under old rules and call it fiduciary care?
The players
A bill seeking to delay the DOL rule for two years was introduced Jan. 6 by Rep. Joe Wilson of South Carolina. The Republican Congressman achieved some notoriety in 2009 for heckling President Barack Obama during his health care speech to Congress, shouting out, "you lie!"  He later apologized.
The bill to delay the DOL rule has not moved forward and those who might have put forth an alternative bill forward are nowhere to be seen.
Former hedge fund owner Anthony Saramucci has been brushed aside. See: As dust settles on Scaramucci story, a different picture of DOL rule nemesis takes shape: A ladder-climber who slipped on the top rung.
Andrew Puzder, nominee to head the Department of Labor, is beset by a world of challenges in getting confirmed, including a recently unearthed tape of his wife on Oprah. Even if he gains the spot, it will not be with much of a mandate. Mum on DOL rule, Labor chief appointee Andy Puzder's 'check-the-box' 401(k) plan at CKE Restaurants speaks volumes.
Puzder is scheduled for a confirmation hearing before the Senate Health Education Labor and Pensions Committee.  Sen. Elizabeth Warren, D-MA, who serves on the committee, is pressing Puzder on how he would go about reassessing the rule. She has asked him to respond in writing by Feb. 21. It's not clear when the full Senate will vote on Puzder's nomination. (Update: Puzder withdrew his nomination Wednesday afternoon.)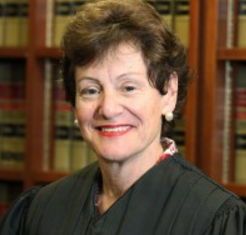 Warren is also calling into question the quality of the employee savings program at Puzder's CKE Restaurants, which owns Carl's Jr. and Hardee's, calling it riddled with high-fee investments and low participation rates. Puzder has also come under scrutiny for employing an undocumented immigrant as a housekeeper. See: How Trump's backtrack on DOL rule burned his most ardent anti-rule supporters and the opening Elizabeth Warren is exploiting.
Edward Hugler is the acting secretary of the Labor Department. He followed Thomas Perez, who served the Obama Administration starting in 2013. It was under Perez that the fiduciary rule was incubated and hatched. See: The DOL's final rule contains a litany of 11th hour concessions to brokers that show Wall Street lobbyists earned their keep.
Still alive
As the Puzder nomination drama played out, last Thursday the DOL filed paperwork with the Office of Management and Budget to extend the April 10 start date of the rule for 180 days, with a comment period that could be as brief as 15 days. Presumably such a delay would give the new DOL director and staff time to adjust the rule to its liking. 
But Roberts points out that this DOL takedown effort could also be in vain.
"To do this correctly [the DOL would] need to comply with the notice and comment requirement," he says. "They do not have the authority to unilaterally delay the effective date. Time was absolutely of the essence that the DOL had to file when it did. The Administrative Procedures Act says a final rule must be published at least 30 days in advance of the effective date. And with even a 15-day comment period, now you're talking [having to act by] late February." See: See: DOL rule will be undone, in a cruel twist, by the Department of Labor -- essentially by a Trump order to cut red tape by staying the Texas court case.
What may have put the DOL killers fatally behind schedule was Judge Lynn who ruled that the rule does not exceed the DOL's authority, and also rejected a claim that the rule bans commercial sales speech.
"At worst, the only speech the rules even arguably regulate is misleading advice," wrote Lynn. Challenges to the rule have also been rejected in district courts in Washington, D.C. and Kansas.
On the back foot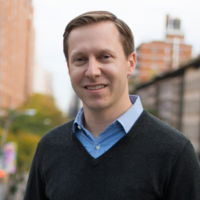 With this setback, the Trump administration has gone from being proactive in the Courts to reactive with OMB, according to Marcia Wagner, partner at the The Wagner Law Group of Boston.
"I don't think it's a coincidence that this comes after the Dallas ruling. That was pro-rule. Now the DOL is seeing how it can walk it back." See: Why SIFMA & Co.'s trip to a friendly North Texas court to upend the DOL rule looks more like its Alamo.
Roberts, along with Seth Rosenbloom, associate general counsel at Betterment for Business, the New York firm's 401(k) arm, says the new initiatives by DOL were not prompted by the court ruling in Texas.
"I don't think the reason it was filed was because of a loss in court," says Rosenbloom. "My understanding is they would have pushed for a delay independent of the decision because any decision would be appealed. They would still have made this two-pronged attack. Nothing is certain until the Supreme Court has ruled one way or the other on DOL, or if the DOL changes the rule."
Regardless, many in the industry see the delay as a default to the rule as both a business and legislative matter, according to Mary Anne Durall, senior vice president of strategy and corporate planning at SE2, a third-party administrator for the life insurance and annuity sector based in Topeka, Kan.
"While the parties  -- Administration, DOL, legal teams -- to the rule continue to discuss delay, most carriers and distributors are making the decision to move forward with compliance," she says in a statement. 
The future is transparent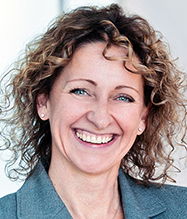 The calculus is simple -- that after spending the money to make for fairer investing, it makes no sense to undo it.
"The additional investment to undo that work seems inconsistent with sound business practices," she adds. "We have all watched the industry change over the years – moving to fee based services already with many investment professionals already acting in the best interest of their client. Continuing the directional move to a more standardized - transparent model – is the future." See: RIAs should ask not for whom the DOL-rule sharks swarm ... they swarm for you, too.
Yet despite setbacks, the Trump administration still has one strong ally on its side, Roberts says, namely, the-devil-you-know.
"[Those doing the study] will likely conclude a delay is appropriate," he says. "They're asking for more time to study it under the new administration. There's some precedent for this. It's more routine than some of the other things we've seen."
Roberts says he thinks a delay is likely because it's a question of balancing the status quo – the regulation that has been on the books since 1975 – with irreparable harm.
"Which is worse?" he asks, "The '75 regulation staying on the books another six months or putting into effect a regulation that may also do irreparable harm." 
What kind of litigation?
In the Trump memo released Friday ordering additional study of the rule, one of the deciding factors regarding whether the rule should be delayed, changed or scrapped was whether it would result in additional litigation. One of the aims of the rule is to give investors the right to sue for breach of the fiduciary standard. 
"It's not clear whether any litigation whatsoever is a good reason to throw out the rule," says Rosenbloom. "A better way to read it is that we're concerned about the cost and the nature of the litigation. It's all a cost-benefit analysis at the end of the day." See: In new wrinkle, ERISA complaint of Edward Jones employees centers on failure to offer yield-chasing money market alternative
Wagner has been left with her head spinning by the whole mess.
"All I can say with honesty and integrity is that we are in period of uncertainty," she says. "Anyone who will tell you more than that is not being honest. I've experienced nothing like this in rulemaking in my career, especially when it comes to significant rules. This is not insubstantial. This is a trillion-dollar industry and it affects the industry greatly."
---
Mentioned in this article:
---
---
Share your thoughts and opinions with the author or other readers.
---