Dan Arnold: Let me expand on our first priority: growing our core business.
Brooke's Note: After all the recent year's palace intrigue about LPL getting sold to Schwab, not, being like Schwab in RIAs, not, getting new and fancier leaders and partners, Dan Arnold really had one way to be impressive. He had to make it seem like his broker-dealer could succeed by being itself and that he was OK with success without style points to go with bottom line advances. Mission, for now, accomplished.
LPL Financial's new CEO made a smashing debut yesterday by laying out a refreshingly sober strategy.
The Boston-based broker-dealer let Dan Arnold, 51, take the stage not to wow with a new direction but to pump new life into the old one. He essentially made the case that LPL can use its scale to win its fair share of market share in a fast-growing market.
"Let me expand on our first priority, growing our core business," said Arnold, who was president and CFO until his December elevation, at the start of the call. "We benefit greatly from the growing markets we have chosen to pursue and the scale we have built. We continue to see strong secular trends to independents and greater use of advisory services. And our scale allows us to invest to support our advisors and win in the marketplace while generating attractive economics."
Brooke's Note: LPL shares spiked to about $41 -- a near high for the past 12 months.
The desire of LPL's new CEO to play to its core competency has its own genius, according John Furey, principal of Advisor Growth Strategies LLC of Phoenix.
"LPL had a great formula to service reps on an individual basis and they are best at doing it," he says. "Larger advisors have more complex needs and it's more challenging to scale it and meet larger advisor needs as the solution set usually requires a level of customization."
Great formula
But the wow factor seems to be his contention that LPL is about to get the kind of bite at the apple that it hasn't had since the turmoil set off by the 2008-2009 crisis. See: LPL takes selling off the table and takes out boisterous Mark Casady at CEO in favor of quiet Dan Arnold.
Chubak referred to a backlog of new recruits and wondered if the presidential election and the back and forth over the DOL rule were having any effect on advisors moving.
Fertile
Arnold's response suggests that turmoil surrounding a Trump administration and the DOL rule is likely to create a fertile recruiting atmosphere in LPL's core market of mid-sized producers -- evoking LPL's recruiting heyday in the 2008-2010 time period of financial crisis when wirehouses spun off tens of thousands of brokers.
Since that time LPL and its shares seemed to move sideways -- even as it gained attention for exciting and interesting moves it made in serving OSJs with $10 billion or more in assets or big RIAs looking for alternative platforms. Advisors wondered whether it would gain the ability to go head-to-head with the big custodians like Fidelity Clearing & Custody Solutions and Schwab Advisor Services
For several years, LPL has even touted itsand to service the supersized RIA's like Ron Carson and OSJ's -- but now LPL management seems more willing to let these more glamorous clients fly the coop.
Last month Carson left for Cetera Financial Group, and LPL fired a $10 billion Kansas City RIA, Resources Investment Advisors, under as-yet unclear circumstances. See: LPL fires $10 billion RIA in Kansas City with both parties happy to keep the rift's cause out of view.
Recruiting, though, has been going great guns. Advisor count increased to 14,377 in the fourth quarter, an increase of 192 from the third quarter and 323 from the fourth quarter of 2015.
Rule disruption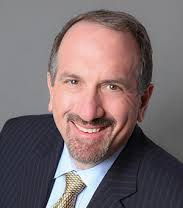 LPL spokesman Jeff Mochal did not respond to an email seeking comment on the firm's latest strategy.
But on yesterday's conference call, Arnold pretty much admitted that his company is not engaging in any business model adventursim, when asked about it by Devin Ryan, managing director at JMP Group LLC.
Ryan asked whether LPL had any plans in 2017 to move into the pure RIA custodian business,. Arnold replied, "We're still focused on our core markets, which is, of course, the traditional IBD market, your institution market, and your hybrid RIA solution. We do have … a number of advisors that have gone pure RIA as just a way of evolving their practice, but today we are not actively or currently positioning ourselves [for] an entry into that market."
Arnold emphasized that the "strategy is built around growing in our core markets and we have a plan that we are clearly focused on."
Landing strip
The new CEO's comments on the call jibed with outside observers'' impressions of where LPL is headed under an Arnold administration.
"I think with the defection of some very large, high profile reps and problems that LPL has had with recruiting and retaining the larger ones, they have decided to 'focus on their knitting,' writes Howard Diamond of Diamond Consultants in Morristown, N.J. in an email. "That is, [they will] attempt to cultivate and grow the smaller FA base that made them the behemoth that they are today."
Tim Welsh, president of Nexus Strategy, a marketing firm based in Larkspur, Calif., seconded that a.
"I can see that would be a good approach," he emailed. "The bigger the advisor, the more the B-D has to give up in terms of margin to acquire and retain them."
Beyond recruiting
LPL's time of greatest growth was right at the start of the financial crisis and Great Recession of 2008-'09. The wirehouses imploded, tens of thousands of advisors left and LPL snapped them up. A new round of industry disruption tied to DOL may be just the prescription for LPL, said Arnold, who on the call took yet another opportunity to hammer away at the core business theme.
"Beyond recruiting," he said, "we believe industry disruption could create opportunities for more attractively priced M&A activity. We look forward to opportunities across this landscape to grow our core business in 2017 and beyond." See: LPL makes big advance into the RIA business with Fortigent acquisition.
Wall Street apparently likes what it sees and hears from Arnold. The stock jumped almost 2% to $41 after hours on the post-market news and was hovering at about that amount in Friday midmorning trading.
Also on the call was outgoing chairman Mark Casady, whose boisterous leadership style contrasts with Arnold's more quiet demeanor. It was Casady, in fact, who referred to the "best recruiting year ever" for LPL in his opening remarks. He will stay on as the board's non-executive chairman until March 3. See: Mark Casady quietly became co-founder of venture capital firm and, pre-post-LPL, it's making noise.
The last four of Casady's 14 years at LPL were tumultuous ones, with executive turnover, compliance problems, fines and a lawsuit. But much has changed from what LPL was several years ago. See: What to make of LPL freezing the wages of most staffers -- and some reaction to the company's explanation
"I think it was a clear strategy of LPL's five years ago to support multibillion-dollar advisor groups," says John Furey, principal at Advisor Growth Strategies, LLC in Phoenix. "Maybe that is changing now."
---
---
Mentioned in this article:
---
---
---
Stephen Winks
February 12, 2017 — 2:28 PM
Scale is important but technical competency is essential. Fiduciary duty is all about how one does business. Can b/ds treat trade execution as a cost center to be minimized? Can they advance a prudent process that holds brokers accountable for every recommendation they have ever made? Can they advance a more modern approach to portfolio construction that makes continuous, comprehensive counsel possible as required for fiduciary duty and professional standing? If Arnold directly addresses these issues scale is indeed important. Yet market share is determined by the advisors value proposition. SCW