News, Vision & Voice for the Advisory Community
Docket filings tell dramatic tale of how Howard Present allegedly looked the other way on inflated backtest returns while laboring under duress of losing his dream
February 1, 2017 — 7:34 PM UTC by Sanders Wommack
Brooke's Note: The battering that the SEC has administered to Howard Present and his former company has left both shells of their former selves. But the former CEO of F-Squared has refused to give up. Though evidence damning enough to push Present out of the investments business has won the day, he is still on his feet and fighting. We have all seen enough movies to know that to assure a clear win, the prosecutor sometimes needs more than a smoking gun. They also need to show motive. This article by Sanders Wommack illustrates how the SEC seems to have identified a level of duress that plausibly explains why Present looked the other way on fictitious algorithmically derived returns so long and hard.
Howard Present's two-year battle to disprove charges that he misrepresented the track record of indexes created by his firm, F-Squared Investments, may be for naught if the SEC has its way. Following serious questions about how it calculated returns, F-Squared hires a new CEO after the old one leaves
With the case ready to go to trial, the Securities and Exchange Commission has filed a motion for summary judgment to keep Present from getting his day in court, arguing that the facts are clearly settled and no reasonable jury could rule in his favor.
SEC filings from the case's docket, with drama and poignancy aplenty, shed light on why Howard Present, who left the investment management industry in 2014 after 16 years, is so keen to fight the charges. They tell a tale of ambition, sacrifice and lost bearings.  
A summary judgment would be a huge blow to Present. The SEC is seeking disgorgement of all income he received from the date F-Squared began marketing the inflated track record behind its AlphaSector indexes through the end of 2013 — plus interest. All told, Present took home $11,093,029 over that time -- $6,218,807 in 2013 alone. In reply to SEC, Howard Present blames bad advice for any alleged wrongdoing
On top of this, the SEC is asking the court to assess a civil penalty, or penalties, of $150,000.
Struggle to rise
Present started F-Squared out of his basement in Wellesley, Mass. in May 2006. Success didn't come easily. For two years, he cast about for innovative products to sell. F-Squared's first attempt was a line of indexes based on actively managed mutual funds he called the AlphaCycle indexes. In May 2008, F-Squared took another stab at cracking the market, launching a "next generation SMA" based on its AlphaCycle indexes. F-Squared called this SMA "a true break-through product which is poised to reposition separate accounts within the industry" in a press release announcing the news.
Yet neither the indexes or the SMA caught fire. In the first half of 2008, F-Squared had revenue of only $189 and net losses of $608,963. At some point around the launch of the firm's AlphaSector indexes in August 2008, the company missed payroll for its half-dozen employees. To keep moving forward, it cut back hours for some employees and deferred compensation for others.
Those lean years appear to have strained the Present family budget. According to a January 2016 motion by the SEC and his February 2016 deposition, before AlphaSector had become the industry-leading brand, Present cashed out his retirement savings plan and sold the family home to his wife's parents.
'Understanding' with wife
"When I left Evergreen and then started going off on -- on my own -- and then eventual[ly] founded F-Squared, my wife and I had an understanding that I was going down an entrepreneurial venture, and we had an agreement on how far down that path we were going to go" he told the SEC on Feb. 16 of last year.
Present said the sale of his house, worth around $1,000,000, but with a mortgage for $600,000 or $700,000, was partly about "freeing up capital" in order to "help us out with the entrepreneurial venture."
To help bring in another income stream, his wife returned to work as a real-estate broker in December 2008. According to the SEC, during this period the family's joint checking account had a month-end balances of only a few hundred dollars, or were even negative. For 2009, the Present's requested permission to pay federal taxes on an installment plan, according to the SEC.
Botched backtest
But Present's fortunes were about to change in a big way.
According to the SEC, in the course of pitching F-Squared's "AlphaCycle" indexes to a local investment advisor during the summer of 2008, Present learned about an algorithm the advisor's college intern was developing to manage the RIA's sector rotation strategy. Intrigued by the algorithm's potential, Present set an analyst at F-Squared, Juan Vargas, to work on due diligence on the algorithm.
According to the SEC's original complaint against Present filed in December 2014, Vargas botched the back-test for the product, mistakenly applying the signals generated by the algorithm one week too soon. This had the effect of appearing to predict the future and led to an eye-popping, but false, historical track record.
From 2001 until 2008, F-Squared claimed that the AlphaSector Index returned 135% versus a 28% return for the S&P 500. Had F-Squared marketed the index's returns accurately, it would only have been able to boast about a 38% return over the same time period. See: In reply to SEC, Howard Present blames bad advice for any alleged wrongdoing.
But it also wouldn't have been nearly as attractive a product for F-Squared to sell and for clients to buy. Six years after launching, thanks in part to a sub-advisory deal with Virtus Investment Partners, the firm's rapid growth had led it to become the largest ETF Managed Portfolio provider the country. At its peak, F-Squared managed $28.5 billion in assets; it was on pace for annual revenues of over $130 million and net profits of $35 million in 2014. See: Where Virtus stands after F-Squared seemingly led it astray, to mutual benefit.
What Present knew
For the SEC to win its current motion and dismiss the case before trial, it must argue using facts that are not in dispute. For this reason, presumably, its attorney's have not mentioned one of the more shocking revelations in its initial complaint. The SEC initially claimed that Vargas told Present about his miscalculation just before the launch of the index line, and that Present did nothing. See: Catching shareholders short, SEC lets Virtus skate with $16.5 million tax-deductible settlement after alleged 'willful blindness'.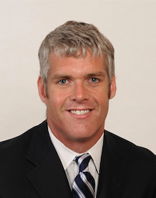 Present, in his February 2016 deposition, claims this never happened.
"We met a lot in September. I mean his desk was right outside my office. I do not recall a single conversation where he was referring to errors in the performance track record," he told investigators, "So it totally makes zero sense to me that in middle of September of 2008, before we've launched the product, before NASDAQ has launched the index, which occurred in October, that if he had raised his hand and said, 'I think I have a problem -- I've identified a problem in our track record' that we wouldn't have changed it on the spot."
Nevertheless, the SEC claims that the least amount due diligence, performed in good faith, should have prevented Present from claiming, as he did repeatedly, that the incredible performance of AlphaSector indexes represented the same index real client assets had tracked since 2001. The SEC states that he actually knew these statement were false, having helped formalize the portfolio construction rules. See: How Howard Present parlayed an intern's algorithm into a small fortune -- and when the SEC says he knew of a mega-disconnect.
'Euphemistic' education
In his deposition, Present had to perform some fancy footwork to explain himself when the SEC confronted him with three audio recordings of marketing calls where he discussed what "we" were able to do for "our clients" from 2001 until 2008.
Q. Okay. When you used the term "our clients," who were you referring to?
A. It would be a euphemistic reference to anybody who would have been able to track it at that point.
Q. What does the word "euphemistic" mean in that answer you just gave us?
A. Well, we were selling this to financial advisors. We're referring to periods going back to 2001. The firm wasn't founded until 2006. What we're trying to do here is really educate the advisors on why a strategy designed to avoid losses can add value, and so we're trying to translate the historical track record of the index into terminology that they could use and understand.
Q. Okay. Did F-Squared have any clients in two -- from 2001 to 2008 for -- for AlphaSector?
A. Not until the fourth quarter of 2008.
Q. Right. Okay. Were you referring to clients of Morton Financial in those sentences?
A. No.
Q. So you weren't referring to any actual clients in the real world, were you?
A. No.
Q. Okay. But euphemistically you believe that people listening to it would understand that that's not what you really meant?
A. Yes.
Bad counsel
In his defense, Present claims that he relied extensively on the legal counsel he and F-Squared received in preparing his marketing materials. Specially singled out are attorneys in the Boston office of K&L Gates LLP, who Present claims advised F-Squared on its marketing materials and disclosures until 2011. Michael Caccese, a partner at the firm who worked with Present, did not respond to a request for comment.
F-Squared also notes that the outside counsel that followed K&L Gates, namely Seward & Kissel LLP, similarly did not raise any red flags about F-Squared's disclosures and marketing.
Finally, Present notes that Armor Compliance LLC, a Boston consulting firm, conducted two mock audits of F-Squared's business. The first did not raise issues concerning AlphaSector's track record. After the second, Present notes only that Armor Compliance worked with F-Squared's in-house counsel to update its disclosures, and that the firm's board of directors was told by Armor that there were "no areas of great concern."
Doug MacLean, managing member of Armor Compliance, declined comment other than to say "Armor Compliance clearly identified this performance issue in writing and made it crystal clear that documentation was needed to support the F-Squared track record," and to note that this was reflected in filings made by SEC prosecutors. See: In reply to SEC, Howard Present blames bad advice for any alleged wrongdoing.
SEC says
The SEC attacks Present's "advice-of-counsel" defense vociferously in its reply memo in support of summary judgment.
"Present claims that he consulted with lawyers, but he offers not a shred of evidence that he told an attorney what he knew (or rather, did not know) about Morton Financial's supposed sector rotation strategy, let alone that a lawyer actually blessed the misrepresentations at issue here," SEC attorney Frank Huntington writes. "Present asserts that there is 'voluminous evidence of F-Squared seeking legal advice regarding marketing and advertising AlphaSector. He seems to think that a few emails from attorneys will get him off the hook, but an advice-of-counsel defense requires much more…"
Huntington continues: "Present would also have to show that, after receiving full disclosure of those facts, an attorney nevertheless blessed his public statements. Present does not even try to make such a showing. Indeed, for someone who claims to have received the advice of counsel, it is remarkable that Present has submitted no attorney affidavits and not a single page from any of the five attorney depositions in the case."
The SEC was similarly dismissive of Present's contention that he didn't violate securities law by accurately describing F-Squared's due diligence efforts.
"Present knew no reasonable investor would hear his claims – F-Squared 'engaged in an extensive due diligence effort,' 'went through … massive reams of data,' and 'evaluat[ed] the trading strategy and patterns of [Morton Financial's] individual client accounts' – and realize that his 'due diligence' consisted only of looking at Hoffstein's slides from their meeting and at the possible performance scenarios calculated by Vargas, or realize that Present had made no effort to learn how Morton Financial actually used a sector rotation strategy for its clients, or even to confirm that Morton Financial actually had such a strategy."
January 27
Present's legal team at Boston, Mass.-based Collora LLP filed a sur-reply on January 27 disputing the SEC's most recent arguments and claiming the agency had misinterpreted their litigation strategy.
"Mr. Present has not raised, and does not intend to raise, an affirmative advice of counsel defense.  Mr. Present will introduce evidence of the involvement of, and his reliance on, legal counsel to show his good faith and due care, which directly negates scienter, negligence, and willfulness—critical elements of the SEC's claims"
---
---
Share your thoughts and opinions with the author or other readers.
Virtus said:
December 15, 2017 — 7:58 PM UTC
AGREED said:
January 4, 2018 — 5:41 AM UTC
---
---