News, Vision & Voice for the Advisory Community
Wall Street is loving shares of Schwab, Envestnet, Morningstar and LPL
December 8, 2017 — 12:28 AM UTC by Brooke Southall
Brooke's Note: The RIA business has been white-hot since 2009 when Wall Street mores got exposed and the Labor Dept. began to get busy. Since then, investors heaped assets on firms that could deliver more unconflicted financial advice. LPL is the biggest aggregation of independent advisors. Envestnet is the biggest one-stop source for brokers wanting lean into fee-based business. Schwab is the biggest RIA custodian, etc. Yet as recently as early 2016 you'd hardly have guessed at the trend. The share prices of these public companies that theoretically benefit the most from that trend traveled a rocky road -- until now. You might explain it with the usual mumbo jumbo about interest rate rises and greater clarity about the DOL rule. That's part of it. But these companies' shares are beating out other rate-sensitive financial firms. In addition, it seems to be bookended by another good leading indicator -- all the private equity and venture capital that continues to pour into the RIA business. Valuations on that end can be really quite amazing, like Betterment, which has $12 billion of AUM and an implied valuation of $1 billion.  Here we come, 2018. 
Shares of publicly traded companies in the RIA universe gained altitude in 2017 -- leaving many other sectors and sub-sectors in the dust.
The stock prices of Charles Schwab & Co., Envestnet Inc., Morningstar Inc., and LPL Financial were among those companies enjoying a breakout year.
San Francisco-based Schwab shares rose from $40 to $51, or 27.5%; Chicago-based Morningstar's shares climbed 25% from $74 to $93 since Jan. 1.
Performing even better were Chicago-based Envestnet, up 36% from $36 to $49, and Fort Mill, S.C.-based LPL Financial, which climbed from $35 to $54 for a cool 54% lift.
Very good year
Yet for all their outperformance in 2017, these wirehouse rivals stack up even better when compared to where they traded in early 2016.
Schwab has more than doubled in price from the $25.05 it hit Jan 20, 2016.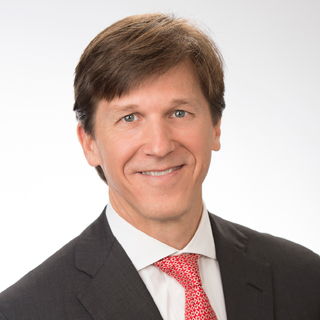 Credit Suisse, in approving recognition of the streamlining moves of LPL's new CEO, Dan Arnold, just assigned the nation's largest IBD shares a $68 target. See: New LPL CEO Dan Arnold thrills Wall Street in debut by laying out vanilla vision.
The shares of other publicly traded companies positioning themselves as alternatives to Wall Street brokers also did plenty well. Ameriprise shares leapt from $115 at the beginning of 2017 to $167 today, or 45%.
Blucora Inc. of Bellvue Wash., essentially a holding company for Irving, Texas-based IBD H.D. Vest Financial Services, saw its shares climb 33% from $15 to $20. Schwab's former retail chief ends garden leave with two new gigs -- as chief of HD Vest holding company, and as Betterment CEO's operations confidante.
The shares of BlackRock, owner of iShares, have done nothing but explode, climbing from $384 at the start of the year and closing at $515.49 on Dec. 8.
---
Mentioned in this article:
---
---
Share your thoughts and opinions with the author or other readers.
Jeff Spears said:
December 8, 2017 — 3:18 PM UTC
Bob said:
December 9, 2017 — 1:55 AM UTC
---
---