News, Vision & Voice for the Advisory Community
Gary Zimmerman scrambled in 2009 from Tokyo to shield millions in uninsured cash, leading to MaxMyInterest, which RIAs now use to automate process of getting $5 million under FDIC protection -- and often earning an extra 100 basis points in the bargain
December 7, 2017 — 8:00 PM UTC by Oisin Breen
Brooke's Note: Back around 2015, Gary Zimmerman paid a visit to RIABiz headquarters in Mill Valley and we sat down in the conference room for an hour. In moments he had me and local colleague Michael Halloran riveted with the Michael Lewis-worthy story of him as both as Citi investment banker and as a dude with cash stashed in the same bank being engulfed on both ends by the March meltdown of 2009. The business that grew out of it was also a great story but there was a limited amount to say back then. It was still in the concept phase. But I promised him it was a tale we wanted to tell when RIAs bought in. Here we are. What makes the story poignant to me from a business standpoint is that we finally have a robo-advisor -- by the liberal definition of journalists erring toward simpilicty -- that has automated a solution to fill a need that arose organically. Indeed, that is what always makes me nervous about the herd of better-known robos -- that they were metaphorically born in test tubes. (One exception may be Bo Lu's formation of FutureAdvisor in response to colleagues at Microsoft looking to him for financial help.) Perhaps Zimmerman's best line in this article is: "I think of Max as an accidental company." A happy one, it seems.
It was 6.30 a.m. in Tokyo, March 5, 2009 and Gary Zimmerman understood what Chicken Little was talking about.
"The sky was falling," says the founder and CEO of fintech firm MaxMyInterest, who was then a CitiGroup investment banker specializing in Japanese mergers and acquisitions.
"The market had just closed in New York," he says, recalling his firm's genesis. The three major U.S. indexes fell by 4%. The Dow Jones and the S&P 500 hit 20-year lows. Citi's shares were down to .97 cents from $55.
"Everyone thought it was the last day [Citi would continue to exist]. One of my colleagues back in New York says, Zimmerman, it looks like a morgue and it feels like a wake."
Zimmerman, who had moved to Tokyo in 2007 as a career move was now worried about post-Citi survival. In his haste to get out of the United States -- but hedging his bets -- Zimmerman had sold his New York apartment but left all the proceeds sitting in a bank checking account.
"I turned to my wife and said: We have a problem. My wife was worried about whether I'd lose my job, but I wasn't worried about whether I'd lose my job. I was worried about all of our cash, because every dollar that we had at Citi above the $250,000 FDIC insurance limit basically made us an unsecured creditor. My thought was: how do we keep the cash safe?" See: Schwab alerts its RIAs that it will liquidate client money market holdings by Dec. 1.
Zimmerman's fix for this dilemma was to open a number of checking accounts with a number of banks. Doing so inspired the solution to a $3.5-trillion predicament for thousands of investors that would form the basis of a lucrative business. 
"In the process of trying to keep cash safe, I stumbled upon dramatically higher yields," he says. See: NAPFA is small, pure and aching for an elevator pitch -- but the perfect place for NYC-based MaxMyInterest to debut.
'I'd rather have it'
Today, MaxMyInterest  ensures FDIC protection for up to $5 million by keeping individual account balances just under the $250,000 FDIC threshold. The firm makes its money by charging eight basis points -- an amount that clients are willing to pay, despite amounting to 6% to 8% of the cash flow.
But there was an evolution that led Zimmerman to the precipice of his eureka moment. Before he launched Max, he found himself manually managing his cash portfolio spread out among online banks like Ally Bank. See: After pocketing $5.2 million in 2014 comp as Ally Bank CEO, Barbara Yastine joins Lebenthal as Frank Campanale exits.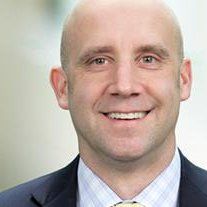 "Every month I would log-on to each account, check the balances, figure out which transfers needed to be made, make the transfers, and for whatever reason, I kept doing this every month for three-and-a-half years."
Back in New York, Zimmerman recounts, "I was sitting in my apartment on a Sunday afternoon, going through this laborious process, and I thought what am I doing? This is a colossal waste of my time. [Then] I realized that I'd picked up an extra $40,000  [in interest by using online banks that pay 100 basis points more than brick-and-mortar ones]. Now, $40,000 isn't going to change my life, but all thing's being equal I'd rather have it than not have it."
It was then that Zimmerman started to think about whether he might be able to automate this process, and it struck him that he wasn't the only person with this held-away cash problem. When Zimmerman asked old college friends he got blank stares, but Zimmerman knew from his own experience that cash didn't have to earn zero. See: Tensions build with OSJs after LPL Financial's 'about face' on held-away RIA assets and forced use of its corporate RIA
"Now, I spent my whole career studying businesses and this met all of my criteria, so I quit my 15-hour a day job and started an 18 hour a day job. I think of Max as an accidental company. I either had to stop thinking about it or just go do it." See: What RIAs can learn from Malcolm Gladwell's writings on entrepreneurs as risk averse.
Road to market
Yet for all the viability of the idea itself, all Zimmerman's roads to market seemed to be cul de sacs. His contacts consisted of consumers and Wall Street brokers. Consumers would never go for a no-name brand and wirehouses don't sign enterprise accounts with startups. 
Then somebody told Zimmerman about RIAs, a channel which he'd been previously ignorant of. After a visit to a NAPFA conference in the Midwest, he was off to the races.
Today, New York-based MaxMyInterest is used by just under 400 wealth management firms with AUMs ranging between $100 million and "tens of billions," says Zimmerman. Though he declines to reveal details like assets, revenues, profitability, funding or even staff size, he states that his company is thriving.
"The company is very healthy and very well funded. We're not going anywhere."
When pressed on whether its health should be attributed to its client base or to its funding, Zimmerman's response was non-committal: "Both."
Research from Charles Schwab suggests that the average RIA has 357 clients, with each holding an average of $1.8 million in assets. Zimmerman says that 23.7% of clients' assets are held in cash, and that they likely have another 20% in held-away cash. This makes for a cash average per client of $511,920.
Of the advisors we spoke to, around 20% of their clients used Max, so Schwab's 357 estimated client average should be cut to somewhere near the seventy mark. Lastly, since several of Max's clients may be smaller or independent, the 400 number Max provided can be cut, say to 300.
Guided by these presumptions, Max administers approximately 22,000 individual cash portfolios, and has approximately $11 billion in assets under administration. Its eight basis point fees, at current rates around 6% of clients' returns, would then -- by extrapolation -- bring in yearly revenues of close to $9 million, while generating close to $140 million in interest for clients.
Consistent with RIA values
MaxMyInterest does have competition, albeit from traditional deposit brokerage systems like the lower-yielding, 15-year-old CDARS (Certificate of Deposit Account Registry Service). "I hate inefficiency," Zimmerman says.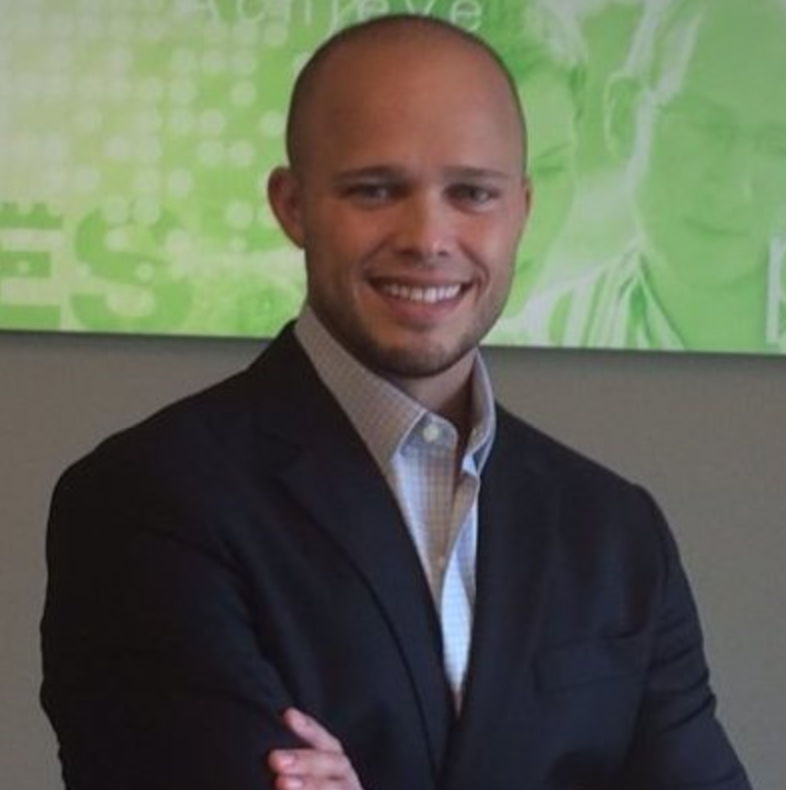 Zimmerman thinks not.
"There are very deep barriers to entry. There's a lot of trade secrets built into how Max works, and a lot of know-how associated with three-and-a-half years of customer experience, understanding all the things that could go wrong, and the nuances of how people manage cash."
Two big Max innovations include the ability of a client to use a single online application to apply for accounts at five Internet banks. The other is that Max has done special bulk deals with banks so that its customers can get yields that surpass what a direct consumer gets. The highest rate available, according to Zimmerman, is 1.42%.
"[More important] are the relationships we've built within the [RIA] industry. If you were to try to start the same company with VC backing, you'd never be able to do what we've done with the RIA community, because they're fiduciaries and want to do what's best for their customer, and what we do is consistent
with their values."
Max is backed not by VC, but by angels from Zimmerman's Rolodex. Investors include Fortune 500 CEOs, fund managers, and some of the West Coast technology crowd. "I funded it personally initially, but then brought in investors. The price of entry was that they would help the business with knowledge and know-how." See: Five RIA principals with $60 billion of combined AUM form ScratchWorks as 'publicity stunt' and serious effort to fund fintech startups.
Unsexy but profitable
But of the three RIA clients of Max interviewed for this article, Max's ethos was essentially a footnote.
"It's not necessarily so important if they've got good technology," says John Fowler, portfolio manager at McElhenny Sheffield Capital Management LLC in Dallas.
"Max is doing something that people have been doing for decades," says Fowler. "I was honestly surprised when I heard of it, that nobody else had been doing it before, because it seems like something so simple you'd have thought it was already in existence."
McElhenny Sheffield has $204.7 million of assets under management.
"No [it's not important]." says Damien Lanyon, CEO of Lanyon Advisory Services in Del Mar, Calif. with $62.8 million in AUM. "But I like that they're independent and not beholden to anyone. I'm not surprised [there's no competition], because it's not sexy. Setting up checking accounts is not a sexy business. I don't think it will attract a lot of competition." 
Sell-away hazard
Yet despite early simpatico with RIAs, Max is happy to do business with big broker-dealers and custodians as they come around -- and that appears to be in the works. For now he says that wirehouse brokers have clients using Max on an ad hoc basis.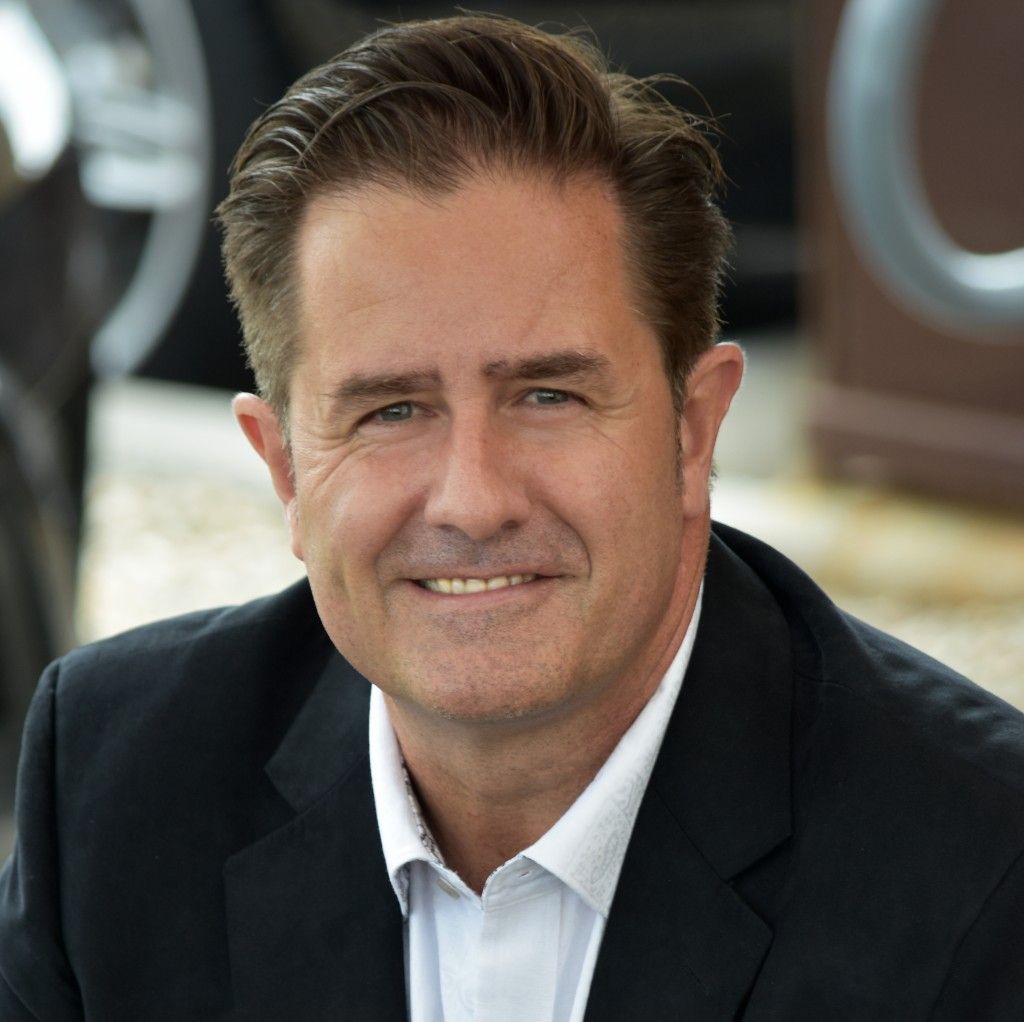 Despite potential hazards of selling away, Zimmerman says wirehouses are unconcerned. "If you're at a wirehouse how are you going to explain to your client I know this [Max] would be better for you but I won't do it for you? [Advisors] want to provide the best solutions to their clients, not just what's on the platform." 
Still, banks and custodians need to think twice because of conflicts.
"The [likely] losers are the custodians and the big financial firms," says Lanyon, "because they're losing the cash from the money-markets or bank deposits, which are a significant form of earning. I think Schwab is offering 10 basis points. If Schwab can't make more than 10 basis point off that money they shouldn't have a bank. When you look at the cost structures of the big banks, they can't compete with the fact that some of these online banks are attracting deposits." 
$4 million spare change
Zimmerman says conflict with custodians has proven to be less of a problem than he anticipated.
"When we started Max," Zimmerman says, "we weren't sure how custodians would feel about the platform, since custodians earn a portion of their revenue based on the spread that they earn on idle cash in client accounts. [Nevertheless], through Max, advisors can identify held-away cash that may be under-earning and under-invested and then bring a portion of this cash into the portfolio. The result can be a net inflow of funds into the custodial account, helping the client earn higher returns and the advisor and custodian grow AUM." See: Nearly half of advisors now charge clients to manage held-away assets.
"Someone will link a $20,000 account, but then by the next week they have $150,000 and by the end of the next month they have $500,000 and a year later they have $1.5 million," Zimmerman tells us. "We find that clients [with cash assets] optimized through Max continue to grow all the time."
Michael Halloran, Max's head of partnerships and business development, recalls a La Jolla CA-based advisor "who had a client with several million managed by their firm. They thought the client kept less than $750,000 in cash outside the brokerage account, at a bank. When they told their client about Max, the client confessed they actually had four million in cash, leading to their [the advisor's] ability to grow their AUM."
A lot has happened since Tokyo 2009 and a cocktail party where Zimmerman recalls the theme was apocalyptic. "Bankers and consultants and managers, we were all looking at each other going: what tangible skills do we have? [...] I don't know how to harvest vegetables."
Now the plan is to squash the competition.
---
Mentioned in this article:
---
---
Share your thoughts and opinions with the author or other readers.
---