Larry Raffone: At the very biggest Fidelity plans, they very much value the things that we offer.
Brooke's Note: We talk about Fidelity Investments having a "full stack" when it comes to the 401(k) business. But the Boston Big Boy has never stacked up to Silicon Valley micro-player Financial Engines when it comes to selling, arguably, the most value-added layer in that 401(k) pile -- financial advice. Now there are signs that Fidelity may be having second thoughts about its abstention as the Labor Department forces the issue by demanding that "guidance" be regarded as "advice." Meanwhile, Financial Engines is coming strong into non-401(k) advice business. Its win of the Ford and Boeing accounts is a hell of an impressive start, even if it's more PR than assets managed at this point.
Fidelity Investments opened a new front in the 401(k) wars and Financial Engines Advisors LLC has the mortar damage to prove it.
The giant Boston-based recordkeeper began offering non-discretionary financial advice to 401(k) participants in August -- and, for the first time, to sell advice to plan sponsors who use recordkeepers other than Fidelity.
In the aftermath of the Fidelity offensive, Sunnyvale, Calif.-based Financial Engines announced a price cut of one basis point, starting 2018.
Wall Street reacted swiftly by devaluing Financial Engines' shares: Its stock price has moved between $33 and $43 per share over the past few years, mostly hovering between $35 to $36. On the news it swooped from $35.05 to $26.60. The stock is now hovering at around $29 a share, which is about where it traded in 2011, the year following its IPO.
Clearly, investors were not reassured by Financial Engines CEO Larry Raffone's reply to a question asked by Brian Hogan, an analyst with William Blair & Co., on the 401(k) advice market leader's radical decision to cut prices on a Nov. 2 earnings call.
"You're reducing pricing. How much of that is actually competitive pressures? How much of that is actually proactively you've seen market opportunities," Hogan asked self-consciously, seeming to know he was putting a CEO on the spot. "Why there's this step back to expand your addressable market? It's massive the way it is. I know you're going after the small markets. I know there's a lot here in this question, but just trying to understand the pricing initiatives here." See: Power Player: Larry Raffone is racing to 'lock up' the 401(k) market by taking its robo head start and combining it with a semi-national RIA
Raffone answered as peripatetically as Hogan had asked.
"So we're thinking to ourselves, you know what, this seems to be a time to try to look at some more aggressive strategies," the CEO said. "And so what we're thinking about here is some of the same place we were in when we introduced managed accounts and that is – take a look at our contracts. When we sign new contracts, there is a reduction in fees, but we always get something for it."
The next day, Nov. 3, FE's stock declined of 24%. See: Financial Engines more than doubles its share price by defining a niche in the 401(k) market between target date funds and RIAs.
'Direct offer'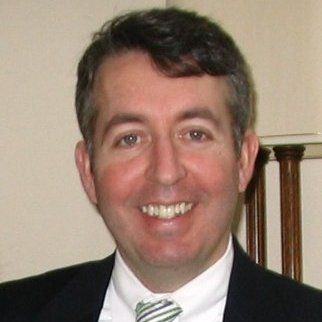 Raffone maintains that there was a fair exchange in return for the slashed fees: namely, access to employees, and better "marketing alignment."
What he didn't say directly is that Fidelity is ready to compete head-to-head with Financial Engines -- from the largest to the smallest plan sponsor.
"We want people to understand what is available and they can decide to offer Fidelity or Financial Engines' managed account," says Chad Elliott, senior vice president at Fidelity Investments. "We feel very confident our solution is great for any-sized plan. If Financial Engines decided to focus more on the top of the market, that's their business decisions. We've tried to meet the needs of all sponsors." See: How Vanguard lost a $19.4-billion 401(k) account to Fidelity and why it's the exception to the rule -- and isn't.
Recordkeepers like Fidelity have jumped into the 401(k) advice fray because of Financial Engines' wins, says Mike Alfred, co-founder of BrightScope Inc., which analyzes and rates 401(k) plans in La Jolla, Calif.
Raffone says Fidelity's clients still prefer his firm's advice product.
"We're a direct offer there and we've chosen to be that way because that's how we'd like to compete because at the very biggest Fidelity plans, they very much value the things that we offer."
Guidance vs. advice
Still, Financial Engines is hardly leaking oil. The firm boasts $160.2 billion of assets under management -- up 19% from a year ago.
Fidelity entered the advice business 10 years ago in the sense that it sold managed accounts to its recordkeeping clientele. Now it will sell that discretionary money management on an unbundled basis -- and up its game selling against Financial Engines' managed accounts to its own plan sponsors.
The Department of Labor's fiduciary rule stated that some firms should be calling "guidance" "fiduciary advice." So, over the summer, Fidelity officially changed its guidance to "fiduciary advice."
"The new piece is really we went into participant advice in a non-discretionary way and can help participants leverage online tools to plan and build portfolios," Elliott says. See: The takeaway from Friday's DOL rule guidance is 'significant'
Fidelity had a managed account program similar to Financial Engines for nearly 10 years called Portfolio Advisory Service at Work, according to Elliott. In this program, Fidelity oversees discretionary management of the 401(k) plan.
Fidelity used to offer investment "guidance." But with the passage of the DOL fiduciary rule, the firm is allowing its staffers to give out fiduciary "advice." See: How Vanguard lost a $19.4-billion 401(k) account to Fidelity and why it's the exception to the rule -- and isn't.
Small-plan incursion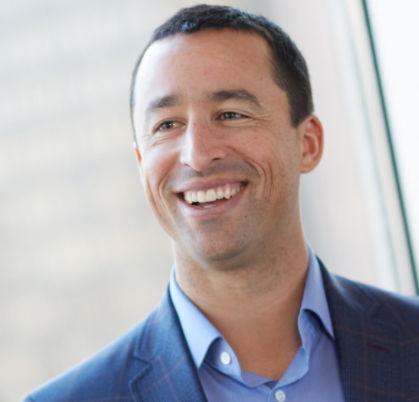 In doing so, Raffone acknowledged Fidelity's giant competitor.
"Fidelity has their own product, right? And when you think about where competition happens, Fidelity is the largest recordkeeper in the space. And they've done pretty well over the last couple of years because they've been pretty stable vis-à-vis a lot of what's going on with other recordkeepers .... They have generally bundled their package in with small plans, but it's a bundle offering."
Down-market way
From an RIA perspective, the even bigger news from the analyst call was how far Financial Engines has come in introducing its non-401(k) retail RIA service to its 401(k) mega-plan sponsors.
Quite far!
Both Boeing Co. and Ford Motor Co. chose Financial Engines to act as their RIAs.
Earlier this year, Ford announced it would take its mega-sized $15-billion retirement plan and use Financial Engines' new suite of services to plan participants. Boeing Company also added Financial Engines' Personal Advisor program.
Raffone said that since Financial Engines dominates large-plan business it can now use 401(k) business in the spirit of a loss leader. See: What's behind the sudden exit of Voya's top 401(k) exec, Maliz Beams, and her replacement by the firm's CEO, Rod Martin.
"Part of the thing is, is now we have Personal Advisor and Personal Advisor is a way to kind of monetize smaller plans in a different way .... We've always kind of looked at whether or not we should go down-market. We actually have a way with these down-market plans dominated by executives who want these services. So we actually feel like we've got a better mix, and so we've been looking at how we could take our platform which is very scalable, simplify the offering, and then take it out in a way in which Personal Advisor is included in kind of a linchpin."
New Engine
Fidelity is also beginning to offer high-end, full-service RIA services -- but just as part of its retail branch offerings, for now.
When Financial Engines acquired the Mutual Fund Store in November 2015, it managed around $9.7 billion of assets and now the renamed RIA unit has surpassed the a $12-billion mark. See: How Mutual Fund Store is the real engine now at Financial Engines.
"Some of that is obviously coming out of workplace," Raffone said. "We've been excited about the retail business as well."
A Financial Engines spokesperson declined to answer any other questions, including specifics about the newly launched Personal Advisor program, referring a reporter to the earnings call.
But Raffone has hailed his firm's new product Personal Advisor as the king of growth. It's meant to be a package that covers the client from cradle to grave, with a human financial advisor taking over when accounts roll over and get too large for algorithms to advise effectively.
William Blair equity analyst Robert Napoli said in an April 6 report that he expects Personal Advisor to come in at 80 basis points. He noted that compares to 35 basis points for Financial Engines' managed account 401(k) program. See: What exactly to make of the big robo-advice deal that, according to Reuters, Financial Engines and Wells Fargo are nearing.
---
---
Mentioned in this article:
---
---
---