News, Vision & Voice for the Advisory Community
Doing the 'right thing' by investors leaves plenty of room for Wall Street to play its patented game of blurring the edges, warns editor-in-chief Brooke Southall responding to RIABiz readers who disagreed with his earlier op-ed
December 5, 2017 — 6:45 PM UTC by Brooke Southall
Brooke's Note: I got equal numbers of private emails and public comments in response to my column Friday. It's time for RIAs to shift the 'fiduciary' debate and make it about 'integrity' I expressed the opinion that RIAs move their center of Wall Street resistance upstream from what can be summed up in the word "fiduciary" to what might be best described as "integrity." What my harsher critics pointed out is that even bringing up integrity shows a lack of it. It's similar to what Zen masters say about people who try to intellectualize their practice. My fans offered the encouragement of saying that I was headed in the right direction, which implicitly suggests an incomplete argument. I admit that from the start I felt like a toddler trying to palm a basketball. Integrity is a bulky topic with few handholds. This time around I take a different tack by going to a literal integrity textbook. But I start out this piece by looking at the one instance where RIA clients gush praise to their advisors to see what it reveals. Maybe my next article will be about ways to push integrity in the RIA context without even bringing up the word.
Being an RIA is not a profession one usually associates with adrenaline rushes and moments of euphoria.
Yet I can only describe as "elated" the emotion that emanates from virtually every breakaway broker when I debrief them during their first week under their own RIA banner.
Examples that come to mind are the principals at Corient Capital Partners LLC, who walked out the Merrill Lynch door with $3 billion of AUM in Los Angeles a couple of years back.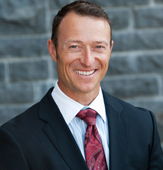 An IPO of a book of business? Joy! 
But it's never just about the money or even just about the cheers from industry peers -- even though both get the adrenaline pumping. 
No, what stoked the unbridled enthusiasm of the Corient and Procyon principals was the unexpected outpouring of heartfelt congratulations from -- their clients. In so many cases, high-net-worth clients own businesses, whether a sand pit or as a partner in a law firm, and it was they who delivered the most unselfconscious congratulations. 
On Thursday, Jason Bratt left UBS to join a Salem, Ore.-based RIA, TRUE Private Wealth Advisors. In a Dec. 6 RIABiz interview, he expressed the revelation of breaking away in these terms: "A lot of our clients started their own businesses," he says. "It's not handshakes. It's hugs."
A skeptic might say: Sure, they're euphoric. Who wouldn't be after taking an essentially worthless book of business and turning it -- literally overnight -- into a saleable asset worth tens of millions of dollars --  and getting to tell their boss to pound sand in the bargain! See: Silicon Valley $300-million RIA strikes back at $30-trillion BNY Mellon with act of counter-intimidation.
Entrepreneurs' club
Why exactly clients send fruit baskets when their stockbrokers go into private practice is worth examining.
RIAs, schooled as fiduciaries, presume the client is pleased to finally sit on the same side of the table as their advisor in the financial planning and investing process. But what these freshly baked firm-owners hear most loudly and clearly from their clients is something different: These business people are excited about doing business with fellow business-owners. See: How I became an RIA by winning a golfer's trust in my caddie days and why I broke from his OSJ to avoid conflicts of interest.
Being an owner of a business is hell. Your responsibilities, liabilities and headaches explode a thousandfold. Never again do you really take a vacation. Not often do you get thanked. 
But once having tasted independence, the idea of returning to the corporate womb, for most entrepreneurs, is unthinkable. Not until you get away from a big corporation's grasp do you realize what it was sucking out of you.
Harshest verdict
Those thoughts guided me last week as I wrote about why the RIA movement should adopt integrity as its overarching purpose as it hitches its wagon to the fiduciary movement. See: It's time for RIAs to shift the 'fiduciary' debate and make it about 'integrity'.
Individuals with integrity possess identifiable components, as I was reminded upon rereading Dr. Henry Cloud's book: Integrity: The courage to meet the demands of reality (HarperCollins 2009).
Sure, there are fiduciary-overlapping qualities on the "integrity list." A person of integrity must always be pressing toward the truth and is oriented toward a purpose larger than themselves and they must be part of a culture and mode of growth, personal and professional. Surely a shrinking Wall Street that resorts to handcuffing brokers to the firm by all legal means is an environment defined by withering decrease.
But even those lofty attributes find little purchase unless a person can bond with their fellow man. The ability or lack thereof to do so is what we typically talk about when referring to a person as able to connect or not. The harshest verdict we can gavel down on a person is to call them "plastic."
But successful bonding falls short in business unless the person serving us can use those aspects of integrity to deliver a service or product -- and do it well. See: Why a broken RIA sales strategy is more of a repairable passion problem.
Finally, all this virtue doesn't suffice if our person of integrity can't handle negatives ranging from parking tickets to crashing markets. Problems need to be solved. Forward motion must happen even in the face of cruelly adverse events. See: How the industry is rallying to help John Hyland as his cancer returns and why the New Jersey advisor seems impervious to fear. 
What Cloud doesn't say but I'll add to the list is that integrity demands a sense of humor. The RIA business has one. Wall Street has none. The joke is on the clients.
Association fallacy
This all cycles back to celebrating our corporate stockbroker becoming a mom-and-pop RIA and why integrity becomes that advisor's defining crucible. See: Why Joe Duran is dead wrong on 2015 marking the end of the Golden Era of the RIA.
Joining a smaller business unit exposes anything detached or compartmentalized about an individual. The practice of integrity and affinity to others who practice it -- or the lack of it -- is on display for all to see. That includes business clients and non-business clients as well -- a vicarious appreciation is sometimes most intense.
So in response to readers who responded to my last column by saying that a person of integrity will, as a matter of course, act as a fiduciary, I'll agree -- with the addendum that a fiduciary might not always act with the whole soul of a person of integrity.
In RIA business, integrity is not only well within reach, it has always been an implicit, unspoken virtue. 
The RIA business will be acting in the best interests of investors if mindfulness about integrity becomes more explicit. RIAs can better serve individual clients and in the aggregate by deconstructing the toxic Wall Street product-sales corporate model with greater rapidity. See: One-Man Think Tank: The fiduciary standard may sink Wall Street's advisors-on-yachts. Should we care?
---
---
Share your thoughts and opinions with the author or other readers.
Stephen winks said:
December 5, 2017 — 7:40 PM UTC
Stephen Winks said:
December 6, 2017 — 3:28 PM UTC
---
---