News, Vision & Voice for the Advisory Community
The Newport Beach, Calif.-based manager notably jacks up charge for PIMCO Income Fund after it soars to $92 billion, which slowed its asset flows not at all as it zoomed past $100 billion
December 4, 2017 — 8:31 PM UTC by James Picerno
Brooke's Note: PIMCO has three giant challenges: It sells mutual funds in an ETF era. It sells active management in a passive era. It is known as a bond investor but that may harm its efforts to expand into the green meadows of managing equities. Then, it added a fourth challenge in 2014: Bill Gross left, which prompted investors to wonder whether its bond acumen was as good as its bond brand. See: The very good news that RIAs can take away from the whole Bill Gross imbroglio. Three years later, we are starting to get answers. On some level, the Newport Beach, Calif. lifeguard with the big muscles can still kick sand in DoubleLine's face. It is performing better -- way better -- and now raising prices on at least some key funds. Part of that is Dan Ivascyn. Part of that is scale and systems. Big picture, however, those may be stopgap measures.  The company is also quietly making a play for ETFs and for that it is depending much more on the one group of investors willing to try out new products to the tune of tens of millions of dollars at a time -- RIAs.
PIMCO is making a comeback and raising fees to prove it.
Asset levels at the Newport Beach, Calif. bond house are returning to pre-2014 crisis days and doing it with an institutionalize-Bill-Gross strategy that many doubted could succeed.
Total assets under management at the end of this year's third quarter reached $1.69 trillion. That's still below the level just ahead of Gross's departure of $1.97 trillion as of June 30, 2014. But it's a healthy sign after Pacific Investment Management Co. suffered from a wave of fund redemptions.
(Gross then joined Janus Capital Group Inc., a Denver-based mutual fund firm. See: How Janus CEO Richard Weil's Bill Gross hire completes the PIMCO-ization of the Denver equity shop.)
But in the immediate aftermath of Gross's departure, PIMCO "took its foot off the accelerator," says Ben Johnson, Morningstar Inc.'s director of global ETF research notes. That was due in part, he says, to the integral role Gross played at the firm beyond buying and selling bonds. The PIMCO Active Bond ETF (BOND), for instance, "was Bill's baby."
New bond king?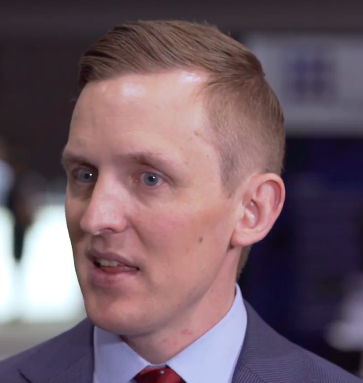 The post-Gross era for ETFs at PIMCO, however, seems to have finally dawned with the September rollout of three multi-factor equity ETFs – PIMCO's first foray into stocks via exchange-traded products. See: Bill Gross jabs what he sees as PIMCO's potential doomsday strategy of using derivatives to boost liquidity.
The new funds appear to signal a commitment to expand the company's respected franchise beyond fixed income into ETFs. The firm's success to date with carving out a solid presence with actively managed bond ETFs suggests that PIMCO could be a strong player in the niche -- if it can resonate with the RIA marketplace going forward, particularly with equity ETFs. See: With kid gloves and after great patience, Morningstar yanks gold-level rating on PIMCO Total Return Fund and predicts possible exit of 'tens of billions' in assets.
At the center of the sparkling turnaround is the PIMCO Income Fund, which not only beat the pants off rivals with an 8% year-to-date return but grew to $102 billion in assets.
Its manager, Dan Ivascyn, is the closest thing PIMCO has to a Gross heir apparent, but many position him as the current bond king as the momentum of Jeff Gundlach at DoubleLine fizzles with recent setbacks in performance. See: Will Bond King's plebeian returns in 2016 encourage a thawing of cold war with Morningstar?
Raised and razed
The proof of PIMCO Income Fund's success came in August when it raised its fee by 11 basis points on Class D funds. The giant fund had $92 billion of assets. (It also raised fees on PIMCO All Asset and PIMCO All Asset All Authority by five basis points.)
Actively managed mutual funds in 2017 generally reduce fees, not raise them, and the $10 billion growth of the fund since then proves its pricing power and indeed, it lowered fees 11 basis points for all share classes on its Unconstrained Bond Fund and by five basis points on its Emerging Markets Corporate Bond Fund, Emerging Markets Full Spectrum Bond Fund and Global Advantage Strategy Bond Fund. In addition, fees on the PIMCO Total Return Fund got reduced five basis points on Class A shares and raised by five basis points on Class D shares.
If there is another bright spot for PIMCO, it's its fast start in the ETF business after being slow to innovate to the new fund structure.
"The firm had a strong start [with actively managed bond ETFs]," says Johnson. In particular, PIMCO Enhanced Short Maturity Active (MINT) is the largest actively run ETF with close to $8 billion in assets. The $2 billion-plus (BOND) is considerably smaller but also cited as one of the stronger success stories in the niche."
Banking on RIAs 
One way that PIMCO is finding traction is by courting RIAs with greater ardor.
"RIAs have been a focal point for our ETF solutions," says PIMCO ETF strategist and executive vice president Natalie Zahradnik in an interview. And for a compelling reason: "RIAs in particular can be early adopters" of new products. See: Franklin Templeton's ETF play reveals pain of being late -- yet it beats never.
"The RIA market is incredibly important," observes Johnson – not just for PIMCO but for the smart beta and active ETF business generally. It's also a market seen by many as glutted. See: Morningstar renders ETF verdict by discontinuing ETF-only conferences after category becomes the Vanguard-BlackRock show.
"Advisors are driving ETF demand," agrees Eric Balchunas, an ETF analyst at Bloomberg.
A PIMCO spokesperson confirms that advisors represent most of the firm's ETF investors.
But although PIMCO's track record with RIAs is encouraging so far, there's a long road ahead for it as an ETF-maker -- at least by the standards of actively managed ETFs. Launched in 2009, PIMCO's exchange traded division now oversees roughly $15 billion, a tiny fraction of the firm's total assets under management.
When contacted about PIMCO ETFs for this article, RIAs expressed respect for the company but tempered enthusiasm.
Consider the experience of Paul Miller at Axial Financial Group of Burlington, Mass., who offers a cautionary tale for PIMCO and other ETF firms looking to expand by bringing more advisors into the fold simply by rolling out new products. 
"We used to work with PIMCO," says Miller, who is the firm's founder, managing principal and portfolio management director. "We don't have a bank of Ph.D.s and so we were looking for a fixed-income solution – some tactical guidance [for managing the asset allocation.]" 
PIMCO's response, he says, was disappointing in that the firm simply recommended buying several of its funds.
"I needed much more comprehensive backing."
Surrounded by giants
Miller eventually found what he was looking for with New York-based BlackRock Inc. via its Aladdin analytics platform – a resource that was instrumental in embracing Blackrock's ETFs. Although he doesn't have direct access to this institutional-grade software, Miller says Blackrock was forthcoming in offering to provide regular analytical updates for Axial's strategies. See: BlackRock may build the biggest, baddest RIA platform yet as 'Boy Wonder' begins 'Aladdin-izing' FutureAdvisor.
"Everyone can come up with one or two funds, but what's the value-add?" he asks. "The value-add I got from BlackRock is deep-dive research. It's like having access to the BlackRock research team."
Indeed, many people attribute BlackRock's towering $5-trillion stature to the Aladdin risk-analysis technology that accompanies its asset management.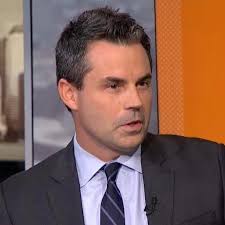 BlackRock, Vanguard Group, and State Street collectively control more than 80% of the $3.3 trillion in ETF assets, according to ETF.com. PIMCO's $15 billion of ETF managed assets comprises just a fraction -- 1% -- of PIMCO's total assets under management.  See: TD Ameritrade angers RIAs who feel 'blindsided' after TD Ameritrade's actions prompt the departure of all Vanguard and some iShares ETFs from its NTF platform.
Building market share with equity ETFs will be anything but easy for PIMCO, saysTodd Rosenbluth of New York-based consultancy CFRA.
"Their bread and butter is active fixed income," says senior director of ETF and mutual fund research. "That's what they're known for with advisors and individual investors." Moving into the multi-factor equity universe, by contrast, puts PIMCO in direct competition with an "extremely crowded" field. "It'll be difficult to differentiate the products."
Competing with 'Wal-Mart'
A bigger problem for PIMCO than BlackRock may be a new nemesis: Vanguard with its planned launch of new actively managed ETFs in 2018's first quarter. The indexer announced late last month that it will roll out its first suite of factor ETFs: six in all, including a multi-factor portfolio. See: How BlackRock stopped Vanguard from devouring ETF market share by pleasing RIAs -- but how that strategy could endanger iShare profit margins in the long run.
"There's a game-changer on the way," says Bloomberg's Balchunas.
True to Vanguard's history, the products are set to come with low fees -- a mere 13 basis points for the four single-factor products and 18 basis points for the pair of multi-factor ETFs, according to a press release. Those are strikingly low expense ratios by the historical standards of actively managed funds.
It's also a range that's comfortably below the moderately priced 29 to 49 basis points for PIMCO's new multi-factor ETFs.
Balchunas predicts that the new Vanguard funds could incite a new round of fee wars. "It's like Wal-Mart coming to town," undercutting the existing line-up of higher-priced competitors.
The Radnor, Pa.-based firm's recent rollout of three multi-factor equity ETFs used so-called smart beta strategies signals that PIMCO aims to try. Although the factor niche is already crowded – and littered with a number of duds – PIMCO may have an edge to some degree thanks to the dynamic aspect of the underlying benchmarks that power the newly minted PIMCO RAFI Dynamic Multi-Factor U.S. Equity (MFUS) and its two foreign-stock counterparts (MFDX and MFEM). See: The smart beta ETF industry gets blasted at swank Manhattan summit by an unlikely group of critics.
The trio tracks indexes designed by Research Affiliates. If that relationship turns out to be an advantage, PIMCO will keep it under lock and key as it has secured an exclusive license for use of the indexes, says a PIMCO spokeswoman. See: Wealthfront calls its smart beta approach 'superior' to Dimensional Fund Advisors largely because DFA works with RIAs.
'Intellectual capital'
But can the bond pedigree really translate to stocks?
For some advisors -- perhaps many -- the allure of letting a fund manager oversee the factor strategy completely remains appealing.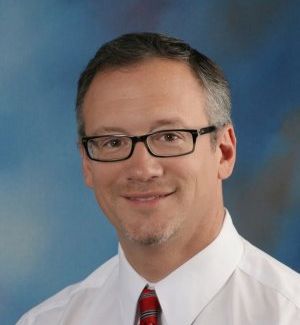 "I do use PIMCO and I'm perfectly comfortable using PIMCO ETFs if they fill a need," says Steven Gattuso, senior portfolio manager at Courier Capital LLC in Buffalo, N.Y., an RIA with $1.3 billion of assets under management. See: Bill Gross jumps back in the 'total return' game, first with a one-client, $100-million SMA, he tells P&I, but with a mutual fund on the way.
To pass the smell test, he says, any ETF he uses must be competitive for what he terms the total cost of ownership. Gattuso defines that in three ways: the ticket cost (is it available on no-fee platform?), the fund's expense ratio, and the bid-ask spread.
Would Gattuso pay up for a fund? Possibly. It helps that PIMCO's new-factor ETFs are backed with "intellectual capital," as he calls it. "Research Affiliates gives the funds credibility."
"I think it's a smart move," agrees David Fabian, managing partner at FMD Capital Management, a wealth manager in Irvine, Calif. with $11 million of AUM. He says partnering with Rob Arnott, Research Affiliate's founder and CEO, looks like a savvy decision. Fabian adds that the new equity ETFs, while priced above many traditional index products, have modest fees below 50 basis points (based on the current fee waivers for the products).
Although Fabian doesn't currently own the new PIMCO ETFs for its clients, FMD holds fixed-income, exchange-listed products run by PIMCO. Would he consider adding the new equity products to accounts? Possibly. "Right now, however, the majority of our exposure is in market-cap weighted indexes," says Fabian -- a field dominated by Vanguard, BlackRock and others.
But he adds that "multi-factor strategies offer the possibility for outperformance versus the plain vanilla index funds. That's an opportunity [for PIMCO] to separate itself from the pack."
One big break
"You've got to give them credit," says Balchunas. "PIMCO's succeeded in the active ETF space, which hardly anyone else have." There are 150 or so active fixed-income ETFs and MINT is the largest. "They own that space."
But for now, it could be like owning a booby prize.
"The overwhelming majority of investor money goes into broad-based cap-weighted index funds," says Morningstar's Johnson. "I would highly doubt that will change in the foreseeable future."
The question for 2018 and beyond is whether Vanguard and the other ETF behemoths are going to steal everyone's oxygen with ultralow fees, a powerful brand, and an ever-expanding array products.
"I think [PIMCO] has pretty good prospects for success," says Samuel Lee, a former Morningstar analyst who launched a financial advisory firm, Chicago-based SVRN Asset Management LLC, in 2015. "They have market muscle and good name recognition." He adds that one hot ETF could be a big difference.
"If they have one big hit they could do extremely well."
In other words, PIMCO needs a Bill Gross -- but the ETF version. See: The Grossian formula for PR: Why Bill's press is good press, even when it's bad.
---
Mentioned in this article:
---
---
Share your thoughts and opinions with the author or other readers.
---