The RIA conscience knows no past or future but plenty of sparks.
Brooke's note: One question (cynical, I know) even the highest-minded financial advisor or broker asks themselves is this: How much can I get away with? Alas, it's a query you will probably attempt to answer for yourself rather than seek answers to in a rule book, or even from a lawyer. A cop'll say you can drive maybe 62 in a 55 zone. Then why is everyone going 70? We have learned over the years that cops hold out to bag the guy going 80. What exactly it means to put customers first, no doubt, has been gamed out for decades by RIA and brokers alike based on FINRA and SEC rules. But with the DOL butting in and adding IRA assets and watching 401(k) assets with great vigilance, that process of finding a new normal is in overdrive. How else to explain why virtually every single article in the RIABiz Top 10 for 2017 has something fairly profound to say on the matter. They range from purely regulatory stories that tell how the DOL fiduciary rule is stumbling into existence despite the Trump administration's pro-Wall Street tilt. Then there is Howard Present caught red-handed using a false track record and going down for it. There is Jim Casey who exacted the ultimate punishment on himself as the consequences of a fiduciary felony came in his direction. No less interesting were the big changes made between the biggest custody platforms, their reps and RIAs, and the asset managers who renegotiated under pressure. Yes, the DOL vise is closing and big firms don't have much choice but to abide by its terms. If you are a wirehouse, gaming isn't much of an option, like it might be for the people who work for you. Read RIABiz to get sense, then seek legal counsel, James Gorman.
1. Alas, poor rule
It should have been the year of the DOL fiduciary rule. After eight years incubating in President Barack Obama's Department of Labor it was ready to spring fully formed onto the scene, thereby forcing broker-dealers to leap through the same hoops -- and absorb the same liabilities -- if they want to compete for 401(k) assets against RIAs. Then this RIABiz headline greeted readers Jan. 20: DOL rule will be undone, in a cruel twist, by the Department of Labor -- essentially by a Trump order to cut red tape by staying the Texas court case. The story, which garnered the most clicks from readers in 2017, read: "Perhaps the biggest legislative effort since 1940 to put client interests ahead of Wall Street will be stayed in a Texas court at the hands of what was once deemed to be a less than seminal lawsuit." The Janice Kirkel-bylined story continued: "The mechanism by which the rule, at least as presently constituted, will get brained is a directive from the executive branch under President Donald J. Trump to the Department of Labor."
Fast forward to November as the rule receives a coup de grace.
2. 'Class' act
Rules may come and go, but the debate over fees in the 401(k) industry is a constant. Hence, your interest in an irresistibly juicy proposed class action by Charles Schwab Corp. workers charging that the San Francisco financial services giant attached excessive fees to its employee 401(k) plan, used plan assets as interest-free loans and loaded up its 401(k) with its own funds. See: Schwab employee 401(k) lawsuit taunts Chuck by using Vanguard as Exhibit A. Not that Schwab didn't exact a measure of revenge on Vanguard by underpricing it and collecting assets to its ETFs by the tens of billions.
3. Hollywood ending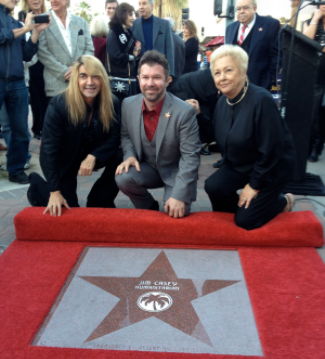 In May, Lisa Shidler related a tale in equal parts sensational and sad about the unquiet death of Jim Casey, a $1.2-billion Palm Springs RIA with Tinseltown aspirations. At the time of his death, subsequently ruled a suicide, Casey was being sued for allegedly investing a client's savings into his movie ventures without her knowledge. See: Owner of $1.2 billion RIA dies in Palm Springs under mysterious circumstances after swirl of allegations. It bore some eerie resemblance to the death of David Zier under similar circumstances. Both men were beloved but maybe tried to do too much for too many people, which caused more damage than good. See: Barron's: David Zier's death takes another tragic twist.
4. Did you feel that?
5. Non-stop
Journalists finishing out the second decade of the 21st century have come to count the "summer news lull" -- in truth, always more wishful thinking than an actual phenomenon -- as another casualty of a president who views each day in office as an episode of a reality TV show. But not even "fake news" dispensers could blame 45 for this pre-Labor Day bombshell as the powers that be at LPL Financial pushed "send" on an email with the potential to alienate its OSJs and their hundreds of advisors. See: Tensions build with OSJs after LPL Financial's 'about face' on held-away RIA assets and forced use of its corporate RIA. In retrospect, Wall Street rewarded LPL CEO Dan Arnold's decisive style of putting its classic reps ahead of OSJs. See: Publicly traded 'RIA' stocks are having a banner 2017.
6. Dishing it out
Pulling double duty as RIABiz sales executive and scribe at the Technology Tools for Today Advisor Conference in Garden Grove, Calif. in February, Graham Thomas sifted through the low-lying jargon and zeroed in on some good dish -- and even some actual news. See: An e-marriage of Schwab and Fidelity, a reflective Ron Carson and good jargon-bashing made T3 take off like that helicopter outside. Though Fidelity, Schwab and TD do little to cooperate on behalf of RIAs on the custody side of the business, the nature of software allowed us to write about an "e-marriage."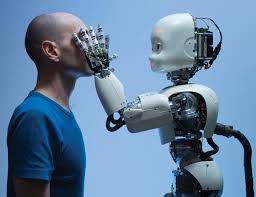 7. Robo redux
Remember robo-advisors? For years it seems we wrote of them as this unstoppable algorithmic force. Now, we write about them as businesses hiring people with great urgency -- usually. See: Robo-advisors hit lull in everything but VC backing as reality fragments their identity. Which made this May story about Wealthfront Inc. firing its biggest automation vendor, by editor-in-chief Brooke Southall, all the more clickable: See: Wealthfront nixes Apex Clearing and explains it as step in ridding 'semi-manual processes and disjointed systems'.
8. What, these old billions?
That robo article was followed closely in popularity by another, reporting on what was, by then, an evergreen theme: the astounding, eye-popping, greenback-raking-in success of Schwab and Vanguard's B-to-C robos. In the article, Schwab, perhaps loath to boast of its good fortune in front of its competitor-clients, reined in their enthusiasm for their growing piles of robo-generated AUM billions. "There is no rousing explanation for the growth," a Schwab spokesperson told reporter Ramsey Flynn, but rather a process of "increasing awareness of the service, overall investor engagement and the attractiveness of the service for people looking for professional portfolio management with no advisory fee charged." See: Vanguard RIA's growth leaps to $5B of assets per month in 2017 as Schwab's RIA robo jumps to monthly $1.3B.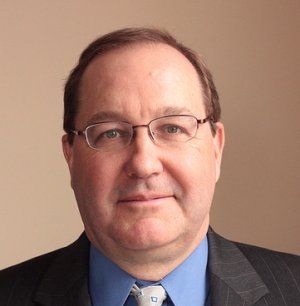 9. Opt in -- or else
Here's another strained moment between RIAs and custodians -- those asset-guarders who also exist to grow their RIA clients' margin-cramped practices. The custodian in question was TD Ameritrade and this reader favorite from April described a standoff in which TD mailed a letter to RIAs -- one with harsh new contractual terms and a short deadline in which to consider them. See: TD Ameritrade shocks RIAs most accustomed to its largesse with a letter, a contract and a tight deadline to sign.
10. Crime and punishment
Coming in at the No. 10 spot on the reader hit parade is the type of story we relish: an RIA-relevant saga with a compelling human drama at its center. Erstwhile RIABiz reporter Sanders Wommack took a break from his law studies at University of Virginia to write up one of the last chapters of a story he'd covered for more than two years: the rise and fall of F-Squared. Here, Wommack related Howard Present's battle with the SEC to disprove charges that he misrepresented the track record of indexes created by his former firm. See: How promise to wife looms large for ex-F-Squared chief as SEC seeks to deny him court date.
---
---
Mentioned in this article:
---
---
---
Mook
February 12, 2018 — 3:25 AM
In regards to #10, I actually found your October Howard Present piece "Guilty as charged" to be far more interesting and insightful...well worth the read