Don Trone: You've seen the old-school testing with the wires out of the head, but today it's wireless and it looks like a swim cap and you don't even need the goop to keep it on.
Brooke's Note: Before editing this article, I quickly googled "lie detectors" and EEG to put my finger in the air to see which way the wind blows on the whole topic. No doubt the technology and its applications have radically improved over the years. Yet for every scientific step forward it is plagued by taking two ethical steps back. What exactly is truth and can we handle it? Don Trone might frame the question differently. If science isn't being applied to determining truth in the financial industry, are we doing everything we can to bring client-first advice to consumers at scale? If I were an advisor I admit I'd be nervous. What if I volunteer to have my brain scanned in an act of sincere self-disinterest only to have the brain waves come back with the same zigs, zags and undulations as Bernie Madoff?
Financial advice isn't brain surgery. But if Don Trone has his way, people entrusted with advising investors will undergo brain scans to prove their probity.
Seizing on what he sees as a monumental failure of the DOL fiduciary rule to fulfill its framers' mission, the early godfather of the fiduciary movement is pioneering a 2018 version of the lie detector test as a means of documenting virtuous intentions in the financial advisory field. See: Don Trone's 7 reasons why the DOL rule is flawed to the point of 'folly'.
"If we limit our scope of fiduciary inquiry to the letter of the law, we'll never discover the true essence of being a fiduciary," says the CEO of 3ethos in Mystic, Conn. "That is what drives our new research. The DOL rule has polarized the industry -- our research should pull the debate back to the middle ground -- to the decision-making dimensions, psychological behaviors and neurological capabilities that can be measured and that matter. We'll no longer have to guess whether an advisor has the capacity to act in the best interest of a client -- we'll know."
The idea of applying a technology invented in 1921 and associated with the close questioning of television's Sgt. Joe Friday trying elicit information from a subject in the absence of hard evidence is, of course, destined to raise eyebrows.
One such skeptic is Stephen Winks, managing director of OverlayViews Investment Services Inc. in Richmond, Va.
"Self-deception is not an indicator of one being a fiduciary. I highly respect Don, though it is beyond me how self-assessment is a valid indicator."
Looking for 300 fiduciaries
Yet another would-be skeptic of a bio-fiduciary test says he has an open mind about where Trone is going with his venture.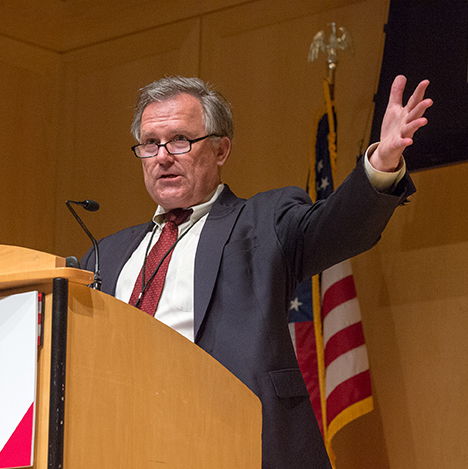 "From what I've seen, I think he's on to something and I think it's significant," says Knut Rostad, director of the Institute for the Fiduciary Standard in McLean, Va. See: What seven attributes define RIA integrity and why -- unlike standalone 'fiduciary care' -- Wall Street finds it radioactive.
Trone intends to study about 300 volunteer advisors, brokers, trustees and others in interviews starting in early 2018.The one criteria they must share is that they currently act as fiduciaries.
By next summer he hopes to have a test of sorts called the Neuro-Fiduciary & Governance Psychometric Instrument -- one that will be similar to the famous Myers-Briggs personality inventory based on the theory of psychological types described by C. G. Jung, the founder of analytical psychology.
The goal of the tool is to pinpoint the attributes of a fiduciary -- whether, for instance, an advisor isn't collaborating enough with others or if he or she doesn't focus putting fees where they should be. See: How 10 top groups define 'fiduciary'.
EEGs at a conference
A decidedly unusual aspect of these evaluations will be the use of electroencephalograms. EEGs evaluate electrical activity in the brain to help diagnose epilepsy and sleep disorders. If all goes to plan, Trone will debut the new, repurposed evaluating tool in 2018 at a conference he's currently organizing.
Improved technology makes it easy enough to use the instrument at a giant advisory conference -- no need to go to a hospital or a doctor's office. Regardless, advisors won't feel like they're having an invasive medical procedure because EEGs are currently robo-powered and goop-free, Trone says.
"You've seen the old-school testing with the wires out of the head, but today it's wireless and it looks like a swim cap and you don't even need the goop to keep it on," he says.
The EEGs will be administered by research professors who have completed groundbreaking research on neuro-leadership, Trone explains.
While using a sophisticated medical piece of diagnostic equipment to gauge an advisor's fiduciary fervor may seem like overkill, Trone says that's not the case at all.
Once an advisor has doffed his hi-tech swim cap, however, the evaluation isn't over. Each subject must agree to a 30-minute interview and must also provide six contacts of clients or staffers who will complete an assessment of the advisor. See: How Merrill Lynch 'shot to hell' the RIA fiduciary citadel by casting its $7.5 billion fiduciary 401(k) unit as smaller, purer and more future-minded on paper.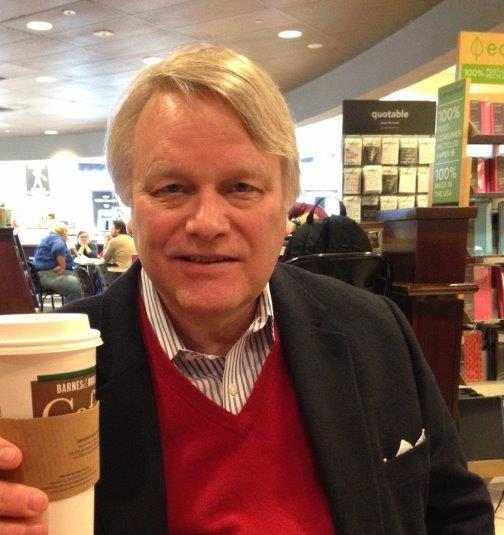 The loyalty piece
"The Neuro-Fiduciary & Governance Psychometric Instrument will assess a person's capacity for both a duty of loyalty and a duty of care," says Trone.
"How a person reacts to an ethical dilemma will depend on the facts and circumstances. No instrument can predict how a person will react -- we can only assess the person's capacity for moral and ethical decision-making." See: The CFP Board's thunderbolt fiduciary play should proceed and likely will.
He says the duty of loyalty and the duty of care are subjective terms and that's why he rarely uses them in his writings. "Instead, I focus on the specific practices that illuminate the concepts."
Rostad says the test may very well be able to indicate if advisors have the skills and attributes needed to be a fiduciary. One intangible, however, he's not so sure about: "One piece of being a fiduciary is the duty of loyalty and that's where I have a problem in terms of seeing what he's doing captures that."
Getting to L5
But besides taking aim at the DOL rule, Trone is also putting the methods of his old firm, Fi360, in the crosshairs.
"The course I designed at Fi360 is old school. That's one-dimension. What we're doing now is three dimensions."
Trone has long criticized 3ethos, which he founded and then sold in 2007, and tensions have spilled into the media. He currently runs the Leadership Boot Camp for Investment Stewards at West Point, N.Y. See: The 10 essential qualities an advisor must possess to become an 'ethotic' leader in these days of roiling markets.
Blaine Aikin, Fi360's executive chairman, defends his firm's program. "Much has happened in the 10 years since Don Trone left Fi360," he says, adding that it has a number of new products, fiduciary training sessions and thought leadership posts.
"We have issued 10,000 fiduciary designations and trained 30,000 financial professionals through our Fiduciary Essentials for Advisors program. We are unaware of Don's latest initiative; nevertheless, as always, we wish him well."
But Trone says his approach uses less of a black-and-white framework.
"[The tests are] designed to tell you that you've failed. They're designed to tell you your strengths and more importantly where you have shortfalls and gaps. Once we're aware of your shortfalls then you need to be aware of what you can do to improve. We want to identify what we can improve on and we're lagging today in training. First, it starts with an assessment." See: It's time for RIAs to shift the 'fiduciary' debate and make it about 'integrity'.
3ethos is also preparing a 14-hour curriculum to train advisors on how to administer the instrument. "The tentative designation is "L5." L5 is derived from the work of Jim Collins, author of Good to Great: Why Some Companies Make the Leap...And Others Don't.
Trone's answer is apply the Level 5 Leadership concept to the fiduciary realm. "Our industry now creates a similar dilemma. Now, everyone's a fiduciary and yet, they're not. how are we to identify the exemplary fiduciary?" See: How Merrill Lynch 'shot to hell' the RIA fiduciary citadel by casting its $7.5 billion fiduciary 401(k) unit as smaller, purer and more future-minded on paper.
Ethical preparedness
Trone is currently seeking funding for the development and administration of his program as he does not plan to ask advisors to pay for it.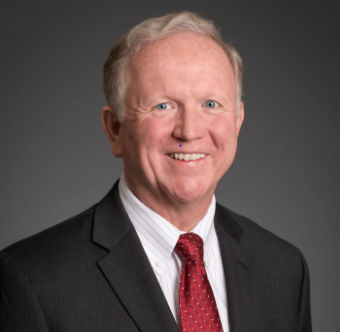 "We're having all kinds of conversations whether it's from sponsorships or others. I could see how one of the money management firms might want to be associated. Top advisors will want bragging rights to say they're part of the study. We haven't worked out the details."
The ultimate goal, says Trone, is to create a framework from the data that can be used to assess an advisor's team, staff and organization.
"... The military would say that during a crisis you cannot rise above the level to which you have been trained," says Trone, who served in the U.S. Coast Guard.
"We saw this in Katrina. In the first nine days, the Coast Guard rescued 24,500 people. Other government agencies, for the most part, failed to put up an initial response. They had hurricane preparedness plans, budgets and staffs but they didn't train. On paper, they looked ready but in the midst of a crisis they couldn't react."
'DOL rule won't do it'
Trone has put all this in motion because he fears that the DOL fiduciary rule -- even if it does go forward in its currently hobbled state -- will not be effective in raising the fiduciary bar in the financial advice profession. See: Pro-DOL rule forces sharpen knives now that DOL rule's 18-month delay is carved in stone.
"There is no evidence coming forward saying the DOL changes are having an impact. You've got products being changed from commission to fee-based but there is no anecdotal evidence that it has resulted in an improvement in our investment-making decision process."
He gives this example: "The underfunded pension plan in Illinois. How did you get to that problem? It wasn't just a wrong manager or a wrong assets class. It emanated from failure of leadership and stewardship. So, we've got to expand our view and the DOL rule won't do it."
Ultimately, Trone envisions the test administered by large, nationalizing advisory firms of which there will be more and more striving for quality control in a progressively consolidating industry. Firms like Chicago-based HighTower Advisors, for example, could use it to assess all its partners and highlight those who fall short when it comes to collaborative skills.
---
Mentioned in this article:
---
---
---
Jeff Spears
December 27, 2017 — 12:53 PM
Ethics are like pornography. You know it when you see it.