David Canter: It's not precipitous. It's sort of this slow-melting ice cube.
Brooke's Note: Prices, like taxes, never cut themselves. When fees get reduced it is measured in fractions but the causes are always far more momentous. So when Fidelity published its study headlining the declining pricing power of RIAs, I was on full alert. What's interesting is that other big powers in the RIA business actually say they see more RIA price increases than decreases. But pricing to some extent is a red herring because for consumers it's never about what they pay but what they get for what they pay. RIAs I spoke to on the condition of anonymity say they are holding the line on prices from 20 years ago. But to keep the prices in place, they are providing infinitely more services to earn their keep. Call it a virtual price cut.
A study from Fidelity Investments reaches the ominous conclusion the scourge of price erosion in the financial advice business has finally attached itself to RIA practices. See: Why RIAs should hedge their fee income to stay aligned with client interests.
On Monday, the Boston financial services giant put out a missive with the startling headline: "Fidelity finds RIAs are discounting fees by 20 to 30 basis points."
The report goes on to say that 64% of RIAs are discounting their fees, with RIA revenue yield dropping three basis points and revenue growth tumbling 7%.
The most troubling long-term metrics were that RIA revenue yield dropped three basis points, revenue growth fell to 7% and client growth fell 5%, its lowest level in five years.
Yet, everything is relative with RIAs, adds David Canter, head of RIA custody for Fidelity Clearing & Custody Solutions in Boston. Any pricing wobbles happened against the backdrop of record RIA revenues and 50% EBOC margins.
"It's not precipitous," he says, "It's sort of this slow-melting ice cube."
Revenue yield reflects not only the face value of the fee but how much service an RIA needs to provide to earn the fee, Canter adds.
'Completely opposite'
Other leading lights in the RIA business with access to fee data came up with far different conclusions.
"This is an interesting survey result but completely opposite of what we have found," says Mark Tibergien, CEO of Pershing Advisor Solutions of Jersey City, New Jersey.
"What we have found is that the median yield on assets has remained steady at 77 basis points among RIAs for the past 10 years. In a study we sponsored last year, we found that 60% of the advisory firms [that] adjusted their fees actually raised them by five to 10 basis points in each bracket and reported that they experienced very little attrition." See: Chip Roame crosses Bay to proclaim bright future for classic RIAs -- and says a certain wirehouse will go fee-only to become the largest RIA -- at Laser App event.
Tibergien's take on RIA pricing is consistent with what Orion Advisor Services LLC is observing, says its president, Eric Clarke. His Omaha, Neb. firm's reporting software administers $585 billion of RIA assets for 1,300 firms with two million investor accounts.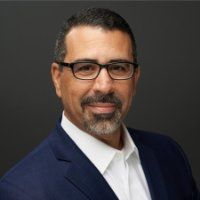 "We have not seen an increase in their fees."
Clarke emphasizes that he is current on fees charged by Orion-using RIAs because post-DOL rule, he began collecting the data formally so that RIAs would know where they stood relative to peers. See: Eric Clarke hatches plan to put RIA fees front and center by applying sunlight to 1.5 million accounts.
Larger-client distortion field
Tibergien says that the radical difference between Pershing's and Fidelity's findings may suggest that Fidelity polled smaller firms with less bargaining power.
Yet Fidelity shows that larger firms are the big discounters, with 79% of firms with $500 million to $999 million in assets offering discounts compared to 57% of firms with $50 million to $99 million of AUM. See: Coming RIA custody fees and a new recruiting war catch the attention of deal hounds in Manhattan.

The Fidelity study states that the average discount across all firm sizes is 21 basis points, but the discount jumps up to 28 basis points for firms with more than $1 billion in assets.
What may partially explain Fidelity's findings is how it defines fee discounting -- namely that it doesn't make allowances for the real price versus sticker price at RIAs that serve high-net-worth and ultrahigh-net-worth accounts, according to Gabriel Garcia, managing director at Pershing Advisor Solutions.
"The three-basis-point drop in revenue yield is possibly noise in the [Fidelity] data that could be reflective of larger new clients that are priced at higher AUM tiers," he says. "Which is consistent with larger RIAs having larger clients. Also the timing of growth in the calendar year, if most new assets post late in the year it distorts the revenue yield." See: Raymond James looks to extend its RIA roll-up success with FallLine deal that gets John Straus off the startup schneid.
True discount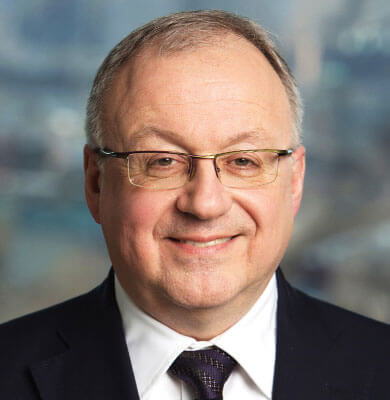 In an interview, Canter did not hedge about the findings of the Fidelity study. "We're not talking about a tiering. We are talking about a true discount."
Canter adds that he personally observed RIA discounting when Fidelity retail investor centers refer investors to RIAs. In those cases, he sees RIAs offering discounts to close the deal. Another place where discounting shows up, Canter says, is with big RIA accounts where the older investor requires less service.
"Where I see real cutting is with clients in the de-accumulation stage," he says. "The advisory fee is the single biggest item in their expenses and all planning has happened and taxes are simple. The advisor says: I just can't keep charging $60,000." See: Which type of AUM is worth more to a buyer?
Tibergien also cites the issue of an aging clientele but from a slightly different angle.
"Without capacity to grow and replace the dead and dying with new accumulators, they naturally will experience price compression and rising costs," he says. "As a result, firms must look beyond the obvious to solve for this problem in their businesses. The average rate of growth for RIAs has been declining for the past five years and that is very disconcerting."
Worse than it looks
Still, Fidelity's release acknowledges the influence of a sticker price factor at some RIA practices.
"Discounters set fees 10 basis points to 15 basis points higher than other firms for clients $2 million and above, but then appear to negotiate lower fees across the board, it reads. "This discounting behavior implies that fees being charged in the market could actually be 10 to 20 basis points below what is being reported." See: How and why Morningstar sliced 16 bps for RIAs by dumping third-party mutual funds and stamping its Switzerland brand on its own mutual funds.
Canter ties the drops shown by his firm's study to RIAs creating segmented strategies that may reflect a rising use of automation.
"The study found that 41% of RIAs are considering or already using a digital solution; 33% are looking to implement a digital solution in the next 18 months." See: An RIABiz advertising exec derives hard meanings from soft comments made by big shots at MarketCounsel Summit.
Fidelity's definition of "digital" was broad and used companies as diverse as Envestnet Inc., Trizic, Betterment and Personal Capital.
Fidelity's own robo-for-RIAs, AMP, has yet to make a dent but could by next year's study.
"We have more than 100 firms in the pipeline for AMP. General availability was announced in September," a spokeswoman says. See: How Fidelity's robo for RIAs 'leapfrogged' rivals -- and why AMP's landing might not stick.
---
---
Mentioned in this article:
---
---
---