Ahead of the imminent departure of Mercer's president of Health and Wealth divisions, the wholly owned subsidiary of Marsh & McLennan Cos. has announced a new C-suite lineup featuring Rich Nuzum, who is now president of the firm's New York-based global Wealth business.
As previously announced, Jacques Goulet is stepping down as head of Health and Wealth and will become president at Sun Life Financial Canada, effective Jan. 15.
Nuzum, who joined Mercer in Tokyo in 1992, was formerly the wealth leader for Mercer's Growth Markets Region. He has held leadership roles in Mercer's retirement and investment businesses, including leading Mercer's investments business in Asia and later in North America.
Most recently, Nuzum was named Consultant of the Year by CIO magazine for his role as wealth leader in Growth Markets. In this capacity he led Mercer's retirement and investments businesses across Africa, Asia, Latin America and the Middle East. See: Focus Financial's 'extraordinary' purchase of $16B-AUM SCS Capital and what Stone Point -- both buyer and seller in the deal -- may do to juice its investment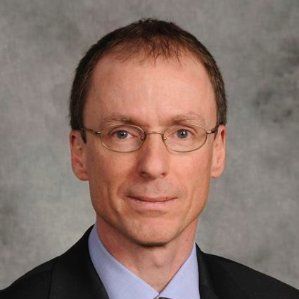 Martine Ferland, president, Europe and Pacific and Ken Haderer, president, North America, will co-lead the global Health business.
International MercerMarsh Benefits leader John Deegan will now report to Ferland.
Sharon Cunninghis, head of U.S. Health, will continue to report to Haderer.
"Moving from strength to strength, these changes will continue to drive Mercer's growth agenda," says Julio Portalatin, president and CEO of Mercer, in a statement. "We thank Jacques for his years of leadership and congratulate Rich, Martine and Ken on their expanded leadership roles."
New York-based Mercer has more than 22,000 employees based in 43 countries and the firm operates in over 130 countries. It has annual revenue over $13 billion, through companies including Marsh, Guy Carpenter and Oliver Wyman.
---
---
Jeana
October 24, 2009 — 4:55 AM
Web applications should be designed to work with at least IE and FF. I know it requires extra work. However, with all the IE vulnerabilities, many users are beginning to user alternate browsers – Google Chrome, for example. Just my 2-cents. :)
http://www.frozen-layer.com/foro/user/169026-carpi
For Pill Computer system, the various assortment of accessories can seriously give you a lot of convenience. These accessories with the Tablet notebooks is the equal of desktop mouse and keyboard. Bracket allows us to work with the process of liberation from the hands. Film can enhance the feel-touch operation, and also to prevent scratches.Stylus can deliver customers with accurate handwriting and drawing aids.
http://thescripter.com/downloads.html
It can be advantageous to sort out when you might be youthful & rising. Wonderful function out encourages discharge within your the body's hormones, which lengthen the cartilage growth plates and which guide in the direction of the normal development. On the other hand by no means get cheated by means of the companies who're marketing exercises which can extend your bones when you have stopped emergent. No probability when your bones have wholly stopped growing.