Symmetry Partners LLC has named three of its longstanding employees -- Dana D'Auria, Sarah Bauer and Robert Martin -- as managing directors.
The Glastonbury, Conn.-based firm also formed an executive committee. The restructuring is designed to provide more targeted services to Symmetry's national network of financial advisors.
In 1994, co-founders David Connelly, 45, and Patrick Sweeny, 49, bolted from Dean Witter to set up their own registered investment advisor. Back then -- the pre-historic days of the RIA movement -- they ran up against the rudimentary nature of outsourced platforms. So in 2002 they shifted to a TAMP model. Symmetry currently has more than $8.8 billion in assets under management and advisement. See: Advisor Spotlight: Two small Dean Witter breakaways are now Symmetry, a big DFA TAMP.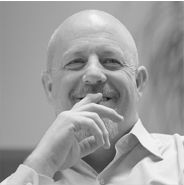 D'Auria, who joined Symmetry in 2006, was previously its director of research. She serves on the firm's Investment Committee and delivers educational presentations to Symmetry's advisor network.
Bauer, who's been with joined Symmetry for nearly 12 years, developed and grew the firm's national account division and now oversees marketing and advisors services departments.
Martin started at Symmetry in 2008. Prior to being named managing director, he worked with advisors to target, acquire and retain clients. Now, Martin will oversee the firm's accounting and finance departments while helping build out Symmetry's technology infrastructure.
Two other notable promotions: Christina Donnelly, formerly director of project management, is now chief of staff and Philip McDonald, director of fixed income and alternatives is now director of investments.
"It is especially exciting to see this team demonstrate leadership as we continue our focus on growth and innovation at Symmetry." says Sweeny, in a statement.
---
---