Neal Simon: The system is broken.
Brooke's Note: Neal Simon first hit RIABiz's radar in 2014 when his firm had $1.4 billion in assets and he was promising to balloon that amount to $5 billion in no time. See: This MBA chose an RIA, now with $1.4 billion AUM, but as a business model, not as professional choice per se. Seemingly working against this was the fact that he had no experience in the RIA or wealth management industry and was jumping into a crowded field promising to aggregate dozens of ragtag small practices into one nationally sprawling one. Thus far, Simon has delivered as his practice sits at an eye-popping $5.4 billion. See: How Neal Simon parlayed a hoity-toity family office RIA into a $5 billion serial buyer in two years by letting the whale swallow him first. But now Simon is stating another ambition to delve into an area where his experience is limited and where competition is fierce. Of course, I am defining "experience" narrowly. Simon can put his CV up against almost anyone's. Check back: I'll add to this article as more information becomes available.
Neal Simon announced today that he is heavily leaning toward a run for the United States Senate -- a campaign that would challenge incumbent Maryland Democratic Sen. Ben Cardin in 2018 as an independent.
The CEO of Bronfman Rothschild, an RIA roll-up based in Rockville, Md. that manages $5.4 billion and has 10 offices nationwide, signaled his ambitions to the U.S. Senate on the day that a tax bill despised by voters on the right and left passed through Congress. See: Why Brent Brodeski, a $6-billion GOP RIA, is in a furious full-time fight against the Republican RIA-unfriendly tax bill.
"The system is broken," said Simon in a prepared remark. "So many of our elected officials side with partisanship and party loyalty instead of producing results that the people of Maryland and America want and need. We need leaders who are focused on bringing people together at this time when so many are intent on dividing us. This is why over the next few months, I will explore running for the U.S. Senate as an independent candidate."
Life of service
Simon allows that when he made the hire back in July that he had some notion of a "life of service" that might include running for office.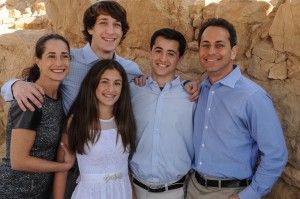 That said, Simon says that his entry into the RIA business was an effort to take a broken Wall Street system's high fees and low transparency and create a better model.
"We want to align the government to the interests of the citizens." See: Susceptible to acerbic tweets, Wall Street women report back being happily exhausted, starving, determined and 'nasty'
Simon, 49, has enjoyed a career of success both in and out of business. Counting his current position, he has led five companies.
From 2006 to 2008, Simon served as chairman of the board of the Montgomery County Community Foundation of Indiana and last year he was elected chairman of the board of the Greater Washington Community Foundation in the nation's capitol. In April 2016, Simon and his family were recognized by Interfaith Works as Humanitarians of the Year. He is married to Jennifer Brown Simon and they have three children. See: Strategic philanthropy: Exactly how to bequeath your values -- not taxes -- to the next generation.
Simon's pitch to would-be voters seems to channel his background as a businessman and an independent fiduciary financial advisor. See: This MBA chose an RIA, now with $1.4 billion AUM, but as a business model, not as professional choice per se.
"We need to approach complex problems with non-partisan, consensus-driven solutions that make a lasting, reformative impact on our country," Simon said in the release.
The vow isn't mere rhetoric when it comes to Simon, says Brent Brodeski, CEO of Savant Capital, a $6 billion RIA based in Rockford, Ill. in an emailed response to a query.
"In light of all the extreme partisan politics that is crippling our country and resulting in sub par legislation and leadership, the timing could not be better for Neal, a proven, serially successful business man, to put his hand up and provide an alternative vision for fixing our country versus defaulting to the toxic politics as usual approach that fills the airwaves day after day after day."
RIABiz most recently quoted Simon in an article about Brodeski's rage against the tax bill machine.
Simon is part of the Centrist Project, "an independent movement to overcome partisan gridlock in Congress by empowering the middle, electing responsible candidates, and helping government work better," according to its Twitter page. The idea to run for Senate emanated from Simon's affiliation with the group, which he says intends to field as many eight independent candidates.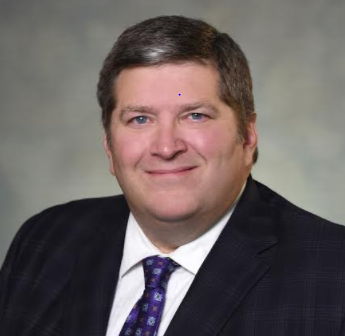 The final decision to run will follow a listening tour that will include 500 whistle-stops all around the state of Maryland.
The along-party-lines vote on both sides of the GOP tax bill seems to beg for a moderate voice unhitched to a single party affiliation.
"It has become painfully obvious that the current two-party dominance in Washington is incapable and unwilling to respond to the needs of the people they represent. Our country is heading down a path where we are leaving the next generation with lots of debt, an average educational system, high health care costs, an unprotected environment, and an economy where it is more difficult than ever to get ahead." See: Next-gen advisor breaks the standard RIA mold to grow with her young clientele -- many with $100,000 or less of assets.
Tax hell
Simon says that he is going the independent route because, for example, he believes both parties deserve blame for the atrocious tax bill that just passed. Though Republicans wrote the bill, Democrats, he says, deserve blame for rooting for Republican failure more than fighting to get the bill done right.
Simon was born in New York City the son of immigrants. He is a graduate of Brown University and holds an MBA from the University of Chicago.
---
---
Mentioned in this article:
---
---
---