Brent Brodeski: We are being deemed 'have-nots' for being in the professional services and financial services businesses.
Brooke's Note: I'm a business owner -- a centrist who gets labeled a liberal. But if I thought I was complicated, I was wrong. Some of those most active in American politics today are Republicans politicking against Republicans. Here we have Brent Brodeski, one of the fastest growers in the RIA business. Sure, he is enriched but his RIA, which has seen an asset-climb from $1.5 billion to nearly $6 billion since 2011, also delivered a clear trickle-down effect. Brodeski has brought more than 100 white collar jobs to his rust belt city in the Midwest. He also loves business like few RIA owners I know. Brodeski even attended Harvard Business School as a fun way to spend time off -- and then wrote about it for RIABiz. See: What I learned at Harvard Business School that doubled my RIA assets to $3.3 billion in two years. So he felt safe in assuming Republicans would reward him in the new tax bill at least to the degree of the widget-makers in his town. But Brodeski got a rude shock when he delved into the details and learned he was, in effect, being punished.
After the Republican sweep last November, Brent Brodeski pulled out his HP-12C calculator, smiling ear-to-ear as he estimated how much taxes in he would save in the coming years due to near-certain tax reform.
Candidate Trump suggested a 33% marginal tax rate on ordinary income, no change to capital gains tax rates and significantly lower business taxes.
Better yet, House Speaker Paul Ryan was the poster child of tax reform.
Now the principal of Savant Capital Management, which manages nearly $6 billion of assets from Rockford, Ill., is three weeks into a "nearly full-time" crusade against the tax bill being pushed through by Congress because of its extreme bias against owners of RIAs.
"Despite being a Republican, I am aghast regarding what is on the verge of passing and for the first time in my life, I am politicking like crazy," he says. "It has become a full-time job in the last few weeks." See: The killer cheat sheet of just where RIA clients stand after the near-cliff experience.
Let them eat bonbons
The best listener he's found is Wisconsin Sen. Ron Johnson -- Brodeski's connection is his lake house in the Badger State where he met the Senator. Brodesk has also ardently importuned Utah Sen. Orrin Hatch, South Dakota Sen. John Thune, Alaska Sen. Lisa Murkowsk, tax-bill writers on the House Ways and Means Committee and congressman including House Speaker Paul Ryan of Wisconsin, Rep. Kevin Brady of Texas, Rep. Adam Kinzinger of Illinois, Rep. Sean Duffy of Wisconsin and others on the reconciliation committee.
At the heart of Brodeski's outrage is his conviction that RIAs like his are presumed to be mom-and-pops, hence all of the pass-through income of the LLC is taxed similar to salary. See: Bernie Clark uses Schwab IMPACT 2017 as pulpit to preach Schwab scale as firewall to blaze of dystopian big-data future.
"The perverse incentives in House tax bill would actually make me better off if I retired, maintained my equity in Savant as a passive investor, and ate bonbons with the tax savings I would realize by quitting. Not what I expect the politicians intended."
Backing Brodeski up is Neal Simon, CEO of Bronfman Rothschild, which manages $5 billion in assets from Rockville, Md.
Simon declined to answer questions specific to the effects of the tax bill on RIAs but sent an email that read in part: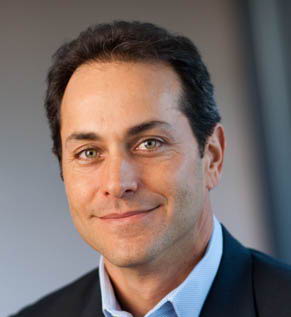 "The current tax proposal had tremendous potential, but our elected leaders allowed politics to destroy its promise. The bill's primary benefits are that it simplifies that tax code and lowers corporate tax rates.
"However, it adds way too much to our $20 trillion debt and the tax cuts go to the wrong parts of our economy. It also discriminates against workers in favor of the owners of specific types of businesses. The Republicans are responsible for the ill-conceived bill, and the Democrats are responsible because they didn't offer any alternative." See: How Neal Simon parlayed a hoity-toity family office RIA into a $5 billion serial buyer in two years by letting the whale swallow him first.
Democrats counter the charge that they didn't offer input by saying that they were barred from being involved. But Brodeski's vociferous onslaught makes up for the suppression of many liberal voices.
"If the house bill were to pass, my private equity partner would be at taxed at 25% on profits since they are a passive shareholder but I would get taxed at 39.6% because I am still actively employed as our CEO," he says.
"Both House and Senate bills recharacterize bona fide business profits as ordinary income. We are being deemed 'have-nots' for being in the professional services and financial services businesses. In contrast, if we were in the real estate, manufacturing, distribution or myriad of different industries that are not being discriminated against, we would benefit from the lower pass-through rate."
Though Brodeski is engaging in a lonely fight, he enjoys support among some other owners of big RIAs.
"I've been very impressed and proud of him," says Willie Langston, managing partner of Avalon Advisors LLC in Houston, a $7.4 billion asset management firm. "He gets this and he's been calling anyone who'll pick up the phone on behalf of those of us in the RIA business."
(RIABiz wrote about Avalon in 2011 when Carlyle Group bought shares.)
What really chafes Brodeski is that he has built a firm where his 150 employees have salaries that average $100,000 and he's done so in a place that fits most people's description of a rust belt city.
"Interestingly, if I quit my job as CEO I would earn more after taxes as my rate would drop by 15%. So much for encouraging people to work hard, grow profits and employ more workers."
RIA custodians have offered little lobbying support related to the pass-through issue, he says, though he credits TD Ameritrade's managing director of advisor advocacy and industry affairs Skip Schweiss for helping him create a Rolodex of politicians to reach out to -- and how to reach them. See: Skip Schweiss awakens FPA NorCal crowd with must-do DOL laundry list that starts with IRA billing and the need for chief laundering officers.
"I suspect few advisors have lobbied to fix the tax bills because they figure they would not have an impact. In the past, that had also been my view but this
bill was so problematic I decided that if I didn't do anything about it then I didn't have a right to complain about it," Brodeski says.
The bad news is that the legislators themselves are hard to reach in person or by email given their crazy-busy schedules this month. The good news is that their chiefs of staffs and other top advisors are engaging him by phone and by email in surprisingly encouraging ways. See: RIA lobby fires off letter to DOL claiming rules aimed at reining in overzealous stockbroker sales pitches chill RIA conversations with their prospects.
RIAs with enterprise value?
Ironically, Republican lawmakers have touched a nerve with an RIA business first jangled by critics like Mark Hurley who have long argued that few RIAs have enterprise value. Enterprise value can be defined essentially as the cash flow and equity value of a firm when the fair-market value of the working owner's personal contributions get subtracted.
The heart of Brodeski's argument about his firm's enterprise value is detailed in a four-page letter that he mailed out widely to colleagues -- one that uses Savant as a case study. Brodeski showed RIABiz the letter that includes his total annual take-home compensation but asked us not to reveal his or Savant's total annual take-home compensation. He did say it easily qualifies as "several million dollars" -- an amount he says that is absurd to merely classify as salary for tax purposes.
"No company would pay me millions of dollars a year for my 50-to-60 hours a week," he says. See: Bob Veres' level-headed response to Mark Hurley on valuation.
Langston adds that the proof of the enterprise value of his RIA, which manages $5 billion, could hardly be more plain to see. Outsider investors have paid market price multiples to buy stakes in his RIA with no contingency demanding that he remain with the firm. See: The Carlyle Group gets a bigger testing paw into RIA waters.
Brodeski says that the deeper he delves into the implications of the new tax bill, the worse it looks for RIAs.
"The lower pass-through rate for non-excluded businesses will disincentive small business owners from establishing retirement plans for them and their employees as the incentive to defer taxes by using a 401(k) reverses. If they defer profits to a 401(k) they would be getting a deduction at the lower pass-through rate yet end up paying ordinary income rates on eventual distributions from their personal 401(k) account." See: Why as a self-employed RIA I love my individual 401(k) -- really.
Identity crisis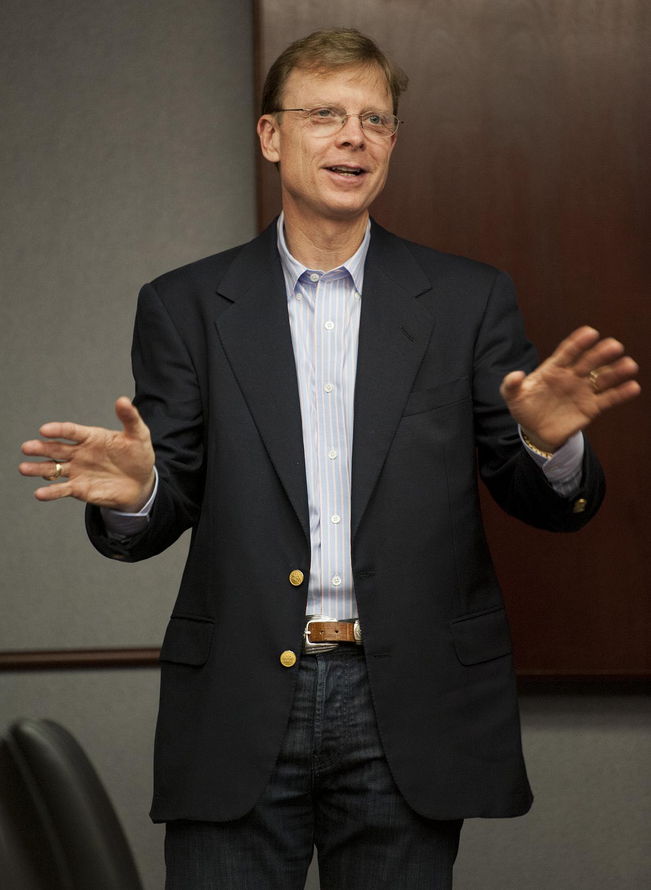 An RIA owner who owns a multibillion AUM firm who asked not to be identified says the plan goes against the most basic law of Republican tax bill writing.
"It's the first time I've seen Republicans choosing winner and losers. Who gets pass-throughs and who does not is picking winners and losers. It isn't who we are."
Brodeski says it is even less of who Republicans are to create incentives to stop working.
"Crazy as it may sound, if corporations get 20% rate plus SALT (state and local taxes) deductions, it will make sense for me to convert my single owner S-Corp, that owns my Savant Capital LLC member units, into a C-Corp. This way I only pay 20% federal, can deduct state corporate taxes, and then use the net of tax cash flow to pay down the debt I incurred in buying out my co-founder, buy back other Savant members units when people retire or to make other investments in the C-Corp. "
Brodeski got a hearing from Michael Kitces who wrote How The Proposed Pass-Through Rules Distort Income And Valuations Of Large Service Businesses in his Nerd's Eye View blog.
He writes: "Without some solution, though, service businesses face substantial disadvantages in attracting capital, and/or outright disincentives for founders to continue to work – potentially with marginal tax rates in excess of 100%!"
Kitces continues: "Or alternatively, the current proposals may simply drive large service businesses to all recharacterize themselves as C corporations, in a world where the corporate tax rate would be dramatically lower (and even if the firm was deemed a Personal Service Corporation, would be taxed more favorably than a pass-through service business if top corporate tax rates are only 20%), which would then disadvantage any service businesses that couldn't effectively reorganize as a C-corporation."
C-Corp in store?
Brodeski doesn't want to be driven to a C-Corp. for the reasons that prevented the move in the first place.
"Since I do not need to live on my Savant profits (I make a fair-market W-2 wage to be CEO), I could just turn my C-Corp into an investment vehicle to avoid paying the second layer of tax," he says. "Of course this is counterproductive to diversification 101 and succession planning (I should be selling stock in Savant, not buying back more) and because it adds a lot of complexity and accounting and legal costs."
Brodeski says he still has every intention to grow his $6 billion RIA into one with $60 billion of AUM. See: Why a pair of Zero Alpha RIAs are combining and out-and-out avoiding roll-ups and private-equity money
---
---
Mentioned in this article:
Kitces.com
Consulting Firm
Top Executive: Michael Kitces
---
---
---
mappo
December 15, 2017 — 2:39 PM
Short version of this story: <a href="https://pics.me.me/adrian-bott-a-cavalorn-i-never-thought-leopards-would-eat-7009627.png" rel="nofollow">https://pics.me.me/adrian-bott-a-cavalorn-i-never-thought-leopards-would-eat-7009627.png</a>