News, Vision & Voice for the Advisory Community
The $4.8-trillion giant applies the 'bitcoin' decentralized ledger to CRSP-tracked AUM to match indexes and index funds in real time
December 13, 2017 — 1:09 AM UTC by Brooke Southall
Brooke's Note: The number one thing most people know about bitcoin: It trades at $17,600 per crypto-coin. The number two known truth is that they wish they had listened to their geek friend when he advised them to buy it at 8 cents a share back in 2010. (RIABiz site builder Nevin Freeman advised me, fruitlessly, to buy it.) The number three thing people might know about bitcoin is that it is built on the technology known as blockchain. Maybe one in 10 RIAs could give you a Jeopardy-level response to what blockchain is. (I put it in the article.) But only one "RIA business" company is actually completing a mission-critical task (publicly) for retail investors using the decentralized ledger of unbroken chain. That company is Vanguard, albeit with big outsourcing help from a geeky company you have never heard of -- until now. See: How Bitcoin is penetrating RIA portfolios by looking riskier to ignore than embrace.
The dirty little secret about index-based investing is just how people-dependent and clunky the process is for updating index funds to match the actual index, which subverts passive investing's whole purpose of matching market returns. See: Has indexing become too popular?
Vanguard Group announced today that it will soon take a giant step forward in replacing that existing manual reconciliation process -- and all its delays, errors and opacity -- with an automated one that makes it happen in real time. 
The Malvern, Pa.-based manager of $4.8 trillion of mostly index-based mutual funds and ETFs put $1.15 trillion worth of its portfolio into an index tracking system based on blockchain. The most significant fund affected is the Vanguard Total Stock Market index fund, which manages about $650 billion. See: After Vanguard gains $550-billion ETF lead, Fidelity makes 'rabbit out of the hat' play to regain ground.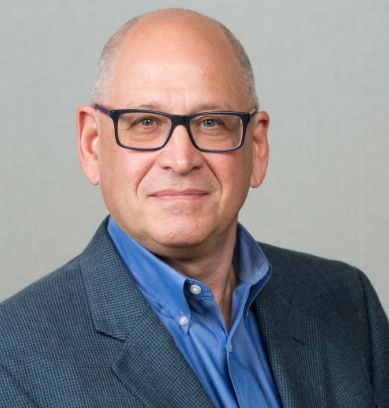 Vanguard's willingness to be a pioneer in using blockchain shows courage, according to Joel Bruckenstein, producer of the T3 conferences.
"I think that by its nature, our industry is conservative when it comes to new technologies, especially if it impacts tracking things of value," he says. "If you are using blockchain to track account values or other holdings, you can't afford to screw it up, or have even temporary outages. If you do, people will lose faith in the system." Vanguard set to launch geek-spirited think tank in heart of Philly as its 'robo' (that really isn't) hits $47 billion of AUM
Bruckenstein adds that he knows of many RIA software firms experimenting with blockchain but none that are ready to make it go live.
Vanguard's new blockchain system won't roll out until 2018 and should ultimately enhance people's faith in Vanguard's indexing process, according to Carolyn Wegemann, spokeswoman for Vanguard.
"It's a pretty manual process at the moment," she says. "We get a feed at the end of the day from the index providers saying: This is what it should look like. It's private websites with log-ins."
Symbiont-ic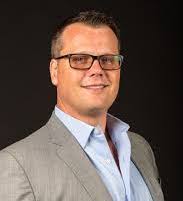 Though the average RIA may yawn in the face of the operational mumbo jumbo, they may like the bottom line. Vanguard is hinting loudly that the cost savings of replacing people with computers will be passed along to investors.
"Using this platform, investment managers will be able to instantly distribute, receive, and process index data, resulting in better benchmark tracking and significant cost savings that potentially results in better returns for our clients," says Warren Pennington, a principal in Vanguard's Investment Management Group, in a release.
But is blockchain overkill for fulfilling the mission?
"It's cool, but reads like they'd be able to do the same with Google Sheets," says Lex Sokolin, partner and global director of fintech strategy for Autonomous Research LLP. "Shared information database between multiple parties. A much bigger deal is the $1.5 trillion- market capitalization Australian Stock Exchange replacing its production trading system with a blockchain version."
Vanguard's blockchain-based system is facilitated by Symbiont.io Inc., a startup founded in 2015 with a staff of four and backed by $7 million in venture capital. It makes indexes kept by the Center for Research in Security Prices and the technology flow straight to Vanguard without the participation of a team at Vanguard whose job it is currently to make those ends meet. CRSP is located at the University of Chicago's Booth School of Business. 
"We're pleased both Vanguard and CRSP were open to exploring new ways to use our platform to make capital markets cheaper, faster, and more accurate for investors," Mark Smith, CEO and co-founder of Symbiont, says in a release.
Unalterable chain
Still, blockchain has its unique challenges for Vanguard to work through, Bruckenstein says. "If you can't alter the chain, and you have to edit the price of a trade, for example, it can become messy."
Vanguard's Wegemann insists that though much labor-intensive key-in work gets eliminated by blockchain that none of its employees will lose their jobs. Each already has other duties and those other duties, she says, will expand.
Though the giant of the industry is winning assets at a clip of about $350 billion annually, the company may need to tweak its strategy. Previously, it could rely on being the cheapest.
But now competitors from Schwab to State Street to BlackRock are selling products, particularly ETFs, that go lower. Vanguard will now need to rely more on quality, liquidity, branding, variety, security, service and other factors to maintain growth and its staggering lead.
It'll need to take risks -- and stay on the forefront of mind-boggling technologies.
---
Mentioned in this article:
---
---
Share your thoughts and opinions with the author or other readers.
Stephen Winks said:
December 14, 2017 — 8:49 PM UTC
---
---