News, Vision & Voice for the Advisory Community
A Silicon Valley venture capitalist lectures Sallie Krawcheck on drawbacks of human advisors after she explains she needs capital to hire some
December 11, 2017 — 9:43 PM UTC by Brooke Southall
Brooke's Note: Here's a blast from the past: robo-advisors. First we were hearing about how they'd take over the RIA business. Then we heard how they'd reinvent it by allowing advisors to keep a side book of business of micro-accounts. Now we are hearing ... next to nothing. So I reviewed the last few months of robo news and solicited thoughts from Lex Sokolin, who surveys digital wealth in all its ill-defined sprawl from London. He confirmed that the robo business is in a lull, but one with the metaphorical contours of the eye of the storm. The quiet won't last and the storm's devastation is real. For example, Sokolin connects the absolute tumble in ETF prices to the robo storm's first big blow. See: Wealthfront calls its smart beta approach 'superior' to Dimensional Fund Advisors largely because DFA works with RIAs.
Last summer, Sallie Krawcheck took a seat before 18 venture capitalists to raise capital for Ellevest Inc., her New York-based robo-advisor for women. See: Sallie Krawcheck astonishes industry observers by raising another $32.5 million for her robo-advisor -- perhaps on strength of 'unit economics'. 
As the former Merrill Lynch and Smith Barney chief recounts in a recent column in the Sunday Review of The New York Times, when she told the assembled men she was going to start hiring financial advisors, the lead investor took the opportunity to mansplain the problems and expense entailed in the management of human financial advisors.
Wow. Only a few years ago, robo-advice pioneers like Andy Rachleff, Mike Sha, Jon Stein and Bo Lu were schlepping to venture capitalists to explain how they were there to disrupt human advisors, calling them expensive, imprecise, hard to motivate and stressful to deal with compared to an app.
Everything but clients
The role reversal reflects broader changes occurring across automated advice. BlackRock Inc. originally bought San Francisco-based FutureAdvisor as a retail product, then made it into a B-to-B offering. See: Why FutureAdvisor orphaned its B2C book of business, how post-Invesco Jemstep is doing and other learnings at CFA Society's robo-panel in San Francisco.
Now it's looking more like a B-to-B offering from one division of BlackRock to another as it gets combined with Aladdin to be sold to financial advisors. See: BlackRock may build the biggest, baddest RIA platform yet as 'Boy Wonder' begins 'Aladdin-izing' FutureAdvisor.
"Digital wealth as a theme and as software has become more mature and less aspirational," says Lex Sokolin, London-based analyst for Autonomous Research Inc., citing robo launches by Morgan Stanley and other wirehouses and the acquisition of New York-based FolioDynamix by Chicago-based Envestnet Inc.  See: Hitting home run, Envestnet buys FolioDynamix creating '$2-trillion' super-platform.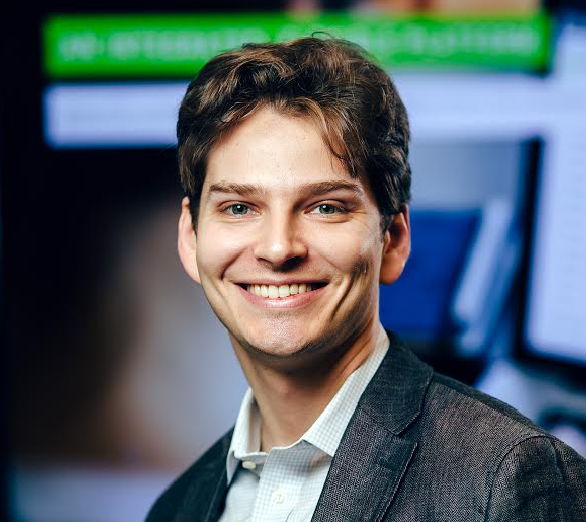 "We are in the eye of the storm. The first wave has come, but the impact has not yet hit the mainstream economy."
News out of Betterment has slowed to a crawl. In mid-autumn, it announced a service for charitable gifts. Earlier that fall it reported contracting with BlackRock and Goldman Sachs for their expertise in managing portfolios. Both announcements from the New York-based robo-advisor had the ring of a legacy broker satisfying the branding and service needs of baby boomers. See: Betterment makes Goldman Sachs and Vanguard partners as it shifts into higher RIA gear. 
Since then, Betterment's RIA business have been becalmed, as seem to be all the other B-to-B robo-advisors.
"As an implemented software, robo-advice has delivered operational improvements to RIAs using it, but has failed to deliver new clients." Sokolin says, adding, "2017 was the year of that lesson driving home. I expect much of 2018 will be about how to plug in lead generation into an automated advice or planning mechanism. Social selling and compliant automated marketing are the missing piece."  
One click. Slick.
"For Wealthfront, many people thought we were crazy when we launched Path, our automated financial planning service," writes the CEO and founder of the Redwood City, Calif.-based firm. "The industry consensus is that financial advice will always be delivered through a person simply because it's always been done that way. But Path removes the inconvenience and cost of setting up a meeting with a financial advisor to deliver a planning service that is more connected, personal and instant."
The occasion of that Rachleff posting was telling. Wealthfront had just appointed another ringer, Jason Kilar, to its star-studded board of directors. Kilar was founding CEO of Hulu and was also a direct report to Amazon CEO Jeff Bezos when the online giant was rolling out video entertainment. See: Andy Rachleff takes back CEO spot at Wealthfront at critical juncture.
Kilar joined Wealthfront to help develop Path -- an application of automation that most of the industry considers way ahead of what artificial intelligence and algorithm can manage right now. See: Andy Rachleff blasts flesh-and-blood advisors -- even planners -- as Wealthfront returns to offense in robo game after losing ground under former QB Adam Nash.
Yet, in an autumn largely devoid of news from robo-advisors, Acorns had a blistering announcement of a much deeper integration with one of its VC backers, PayPal, which has 218 million users. Though those users could already make microinvestments by rounding up purchases to the next dollar amount and have that change deposited, it amounted to literal pennies. See: As Acorns grapples with monetizing 1.1 million micro-accounts, the laid-back LA robo-advisor brings Wealthfront's former chief exec onto its board.
"The absolutely massive customer acquisition by companies like Acorns, Robinhood and Stash completely overshadows any attention the RIA space is getting," Sokolin says. "A millennial only has five-to-10 financial apps on her phone, and that's not enough oxygen for 10,000 independent RIAs." How many RIAs are there? No, seriously, how many?
In a deal that directly addresses that critical shortcoming, PayPal users can now fund their investment account with PayPal, view the account, program recurring investments and get to the Acorn website with a single mouse click.
Slick.
Nudge, nudge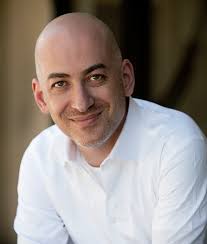 In the case of Irvine, Calif.-based Acorns, the nudging took the form of A/B-style testing of giving investors choices of how much to invest.
"Some were asked if they would like to a save $5 every day, some were asked if they wanted to save $35 a week, and some were asked if they wanted to save $150 a month," Benartzi writes. "While only 7% opted to save $150 a month, nearly 30% decided to save $5 a day. That's a huge shift in choices, especially since the amounts are all essentially equivalent."
The irony is that you need an esteemed professor to teach a trick to robo-founders long used by car dealers and other salespeople to get consumers to buy big-ticket items -- namely by reducing it to the cost per-day.
The big kahuna of robo-advice remains Schwab Intelligent Portfolios, with $25 billion of AUM and barely breaking a sweat to attract those assets. See: Exploding to near $24 billion* of assets under automation, Schwab creates robo-exec slot and fills it with ex-Betterment unit chief.
Digital effluent
But the big news from robo-investing may not be the robos themselves but their effluent, Sokolin says.
"One of the brightest examples of this infrastructure reshuffling is State Street repricing their SPDR family from an average of 16 bps down to six bps. That's a two-thirds reduction, and it's all driven by automation and what products have to be to work inside of robo-advice." See: TD Ameritrade angers RIAs who feel 'blindsided' after TD Ameritrade's actions prompt the departure of all Vanguard and some iShares ETFs from its NTF platform.
So what did Schwab CEO Walter Bettinger have to say about his robo-advisor to RIAs at IMPACT 2017? Next to nothing. When you've got it, you don't have to flaunt it.
Besides, it's old news.
---
Mentioned in this article:
Wealthfront
Portfolio Management System
Top Executive: Andy Rachleff
---
---
Share your thoughts and opinions with the author or other readers.
Jeff Spears said:
December 11, 2017 — 11:40 PM UTC
Brian Murphy said:
December 12, 2017 — 12:53 AM UTC
---
---