News, Vision & Voice for the Advisory Community
RIAs may be reaching a point of diminishing returns in buying software unless RIA custodians can join them in the reinvention process -- with the tenuous fate of cleverDome hanging in the balance
November 7, 2017 — 1:00 AM UTC by Graham Thomas
Brooke's Note: Feel sympathy for our correspondent on the ground, Graham Thomas, as he navigated three cross-currents at T3 -- the enormous potential of technology, the even more gargantuan inertia of RIA custodians and independent brokers-dealers and the all-encompassing jargon and the enveloping hype-cloud thrown up by software vendors. Add the fact that the bull market for technology is growing a little tired in its ninth year and the endorphin supply can only stretch so far. But just as our ability to absorb hype is waning, some of the big stuff is moving to the forefront. Listen to Ron Carson, Brian McLaughlin, Tim Welsh and Ron Fiske -- none of whom compared notes -- and realize that the day of reckoning is coming for RIA custodians whose technology is looking like a big piece of opaque granite sitting among the entrepreneurial diamonds at its perimeter.
The bad news and the good news at Joel Bruckenstein's T3 Enterprise Conference last week were one and the same. 
The average attendee is a sophisticated big RIA or technology chief for an independent broker-dealer making it a happy hunting ground for software marketers. The problem is that enterprise chief's skepticism rises in direct proportion to the power of the check-writing pen that they wield -- making for a very different sales process.
After nearly a decade of the RIA software business hype in overdrive, a more sober reckoning exists at the grown-up version of T3, which attracts about half the attendees of the flagship T3 event. See: An e-marriage of Schwab and Fidelity, a reflective Ron Carson and good jargon-bashing made T3 take off like that helicopter outside.
"There's less razzle-dazzle, less hype. It's more business-to-business," says Tim Welsh, president of Nexus Strategy of Larkspur, Calif.
That said, T3 Enterprise, held this year at the skyline-dominating Cosmopolitan Hotel, ran on two tracks: hype and non-hype. On the non-hype track was the attention that financial planning software commands reflecting the non-software economics of the industry -- where RIA value gets added and where productivity slows to a crawl.
Financial planning only came to prominence after the boxes of performance reporting, CRM and rebalancing got checked -- but that was also before robo-investing and passive investing had accelerated the decline of investments as a place where an RIA could make a big difference.
Dark doings
For example, Advizr Inc. was able to show off order entry straight from the planning software with Blackstone's Alight (formerly Aon Hewitt) with four million total participants on the platform and FedEx, with its 500,000 employees as its first customers. Anthony Stich, newly minted chief operating officer of Advicent, made his presentation about quantifying the benefits for financial planning.
On the hype track was a play -- cleverDome -- so audacious that it may never get anywhere and it reminds one of New Zealand's efforts to create conservation zones that replicate the flightless bird ecosystem before European settlers came. It encloses areas on the island by building giant walls then killing every rat and weasel inside.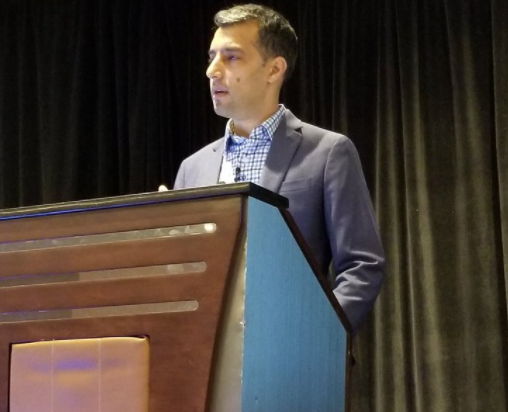 cleverDome eliminates web predators by taking the whole RIA business off the Internet and putting it onto a private network in what is known in common parlance as the Dark Web. See: Jaws drop after Dale Brown Skypes keynote address to Laser App conference with the claim: 'We were fiduciary believers long before being a fiduciary was cool'.
Bruckenstein and Brian McLaughlin, CEO of Redtail Technology, pumped the idea with abandon. "It eliminates older security models like SAML and OAuth2 and VPNs in favor of direct backend encryption," said McLaughlin.
Clear as mud?
Bruckenstein frames it in the kinds of terms often associated with bitcoin. "This can become a de facto industry standard: true end-to-end protection, as well as a baseline of due diligence at an affordable price." See: How Bitcoin is penetrating RIA portfolios by looking riskier to ignore than embrace.
But the cleverDome challenge will depends on custodian participation, Welsh says. "If the custodians aren't in it, it's going nowhere and the custodians have a disincentive to join. They lose their competitive advantage. Advisors could use any custodian."
'Ask LPL'
That said, United Planners Financial Services of America LP and TD Ameritrade Institutional are expressing their support for the concept and cleverDome gives TD credit for helping to conceive of it. Aaron Spradlin, chief information officer of United Planners Financial Services, is cleverDome's president and chief technology officer. See: Orion wins software accounts of two $1-billion-plus firms - one a broker-dealer and one an RIA.
Welsh points out that the graveyards are full of ventures that depended on getting custodians to come together in agreement. Charles Goldman's and Steve Lockshin's Advizent was a key example. See: Advizr gets Series A $7-million investment in bid to create software with best of eMoney, MoneyGuidePro and Mint.com rolled into one.
McLaughlin celebrated Redtail's success with enterprises. But winning a custodian only gets you so far then you need reps to opt in.
McLaughlin still hopes the signings catch up with the sheer curiosity factor. "I announced it on stage at the Riskalyze conference and we had over a thousand requests for more information within 48 hours." See: Caveats galore, Redtail attempts CRM revolution based on texting starting with 27,000 firms who use its software.
10,000 accounts a day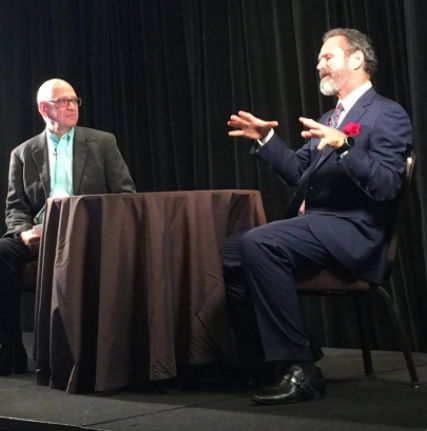 Ron Fiske, head of retail at Apex Clearing Corp. and recruited from Envestnet Inc., cited stats that opening an account takes four minutes, with five to seven seconds of that being the Apex processing time. The average age of a client on Apex is 31.9 years. The 10,000 accounts opened per month are now 10,000 per day – with no additional hires. See: Apex Clearing adds Ron Fiske to its Pershing mafia as it plays bigger for emerging asset class -- RIA digital.
After Fiske's presentation, I asked him about Wealthfront breaking away from Apex in May after a six-year relationship. See: Wealthfront nixes Apex Clearing and explains it as step in ridding 'semi-manual processes and disjointed systems'.
"An industry like this is going to naturally have some pivots, but we really think we have a structural advantage," he responded. "We are a challenger brand, a place to go specific to self-directed brokerages and digital wealth managers only."
When I asked about the firm's integration with Quovo and speeding up the time it takes to move assets, and more importantly tracking those assets so clients can have an idea when their funds have arrived safely, Fiske stated: "If I can't make the NSCC go faster, why wouldn't you take the technology and make the affiliates better, faster and more efficient, with no NIGO's (acronym for not in good order)."
Avalanche a-coming
Taking a page out of Fiske book, Ron Carson, in an interview with Bruckenstein, said most broker-dealers are "anchors of the past."
​Ron Carson: "Tech is a trickle and the avalanche is near. This is as slow as it will ever be."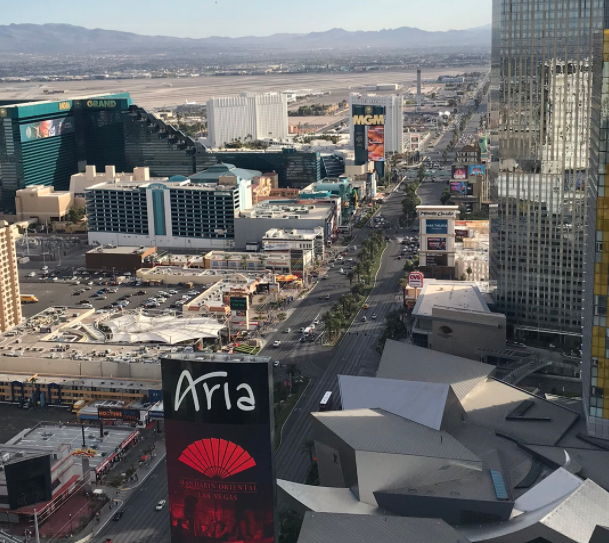 Although Carson allowed that Cetera Financial Group worked with them to "negotiate out the friction," it's clear his view of the future concerning that part of the industry is certainly dim. See: One effect of Ron Carson's exit from LPL after 27 years: His firm disclosed the use of forgivable loans to the SEC.
Echoing other speakers, Carson pointed out that advisors "need a CIO, HR, all of these functions while figuring out ways to partner and not build."
The same holds true with B-D's technology partners, he said. Carson's advice is to ask them things like: "Are they going to share their roadmap of the future? Will they be built with API's so we can best access that data?"
But his greatest warning to other advisors was that many have "become complacent due to the bull market, and tech is a trickle and the avalanche is near. This is as slow as it will ever be. Advisors are rearranging furniture but the roof is on fire!"
Carson also touched on the aging advisor population. "Five percent of advisors under 30," he said, and asked how many advisors have retired but haven't told their clients.
After Carson's talk, I asked him about his company's name change and he happily noted that switching from Peak Advisor Alliance to Carson Group Coaching resulted in 83 million online impressions.
Last -- worst -- hope
I also sighted MarketCounsel's Brian Hamburger, who was mostly confined to his hotel room to counsel clients in the wake of news about the Broker Protocol being torn asunder by Morgan Stanley. See: Timing of Morgan Stanley's Broker Protocol withdrawal sends shocks through RIA legal and recruiting circles.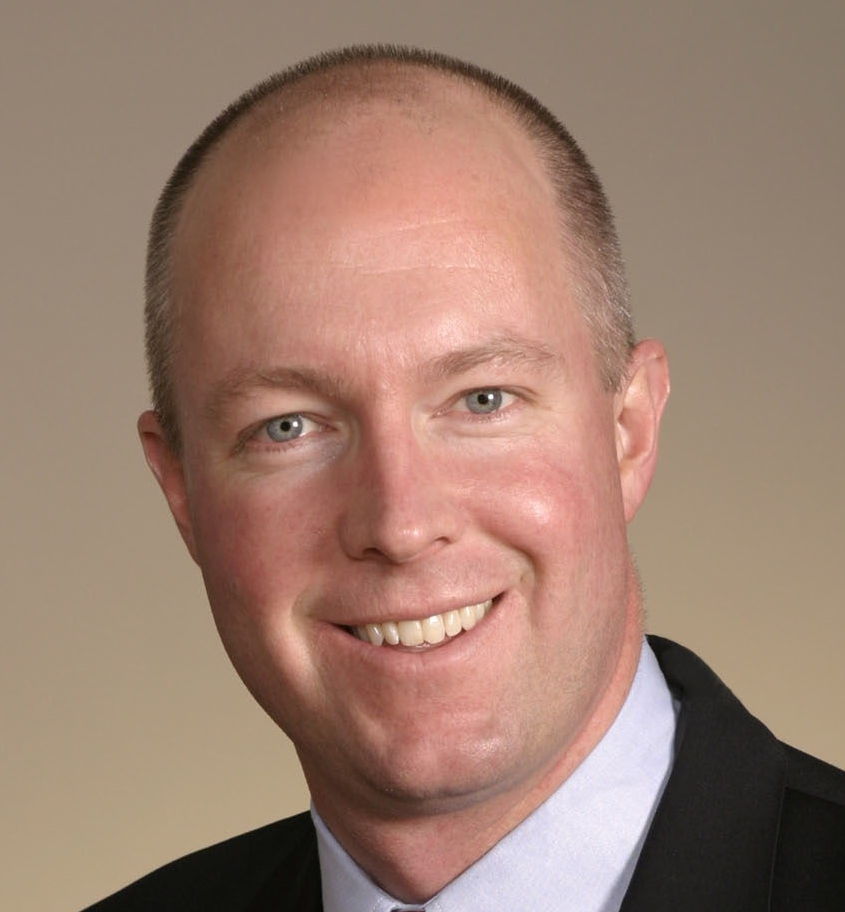 After the news broke, I had a brief chat with him at cocktail hour after he emerged from his bunker for a well-earned beverage. When I asked him if the sunset of the Protocol would signal the best of times for his firm, he disagreed with the premise – i.e. good business for Hamburger Law Firm equals more fees. "They can't stop independence, since the clients are more engaged today. And we have always been a proponent of the independent model."
On day two, at his session, ostensibly about "Trending in Regulatory Compliance and Risk Mitigation," Hamburger made it crystal clear where he stands.
Stave-ing off competition
Blame Joel Bruckenstein for scheduling too much good information. Here's just some of the other goings-on:
RBC Correspondent and Advisor Services chief operating officer Noel Stave and Circle Black CEO John Michel are working together to break out of "BBB -- big, boring, bank" mode by employing a version of can't beat'em, join'em. "Everyone is going into everyone's business [on the tech side], and we cannot compete. So let's partner up with someone flexible instead of telling our clients what to do." In short, advisors pay $175 monthly all-in fee for Redtail, Entrada, Riskalyze, Vestmark and MoneyGuidePro.
Davis Janowski, senior analyst for Forrester Research says 31% of millennials think "automated is as good as financial advisors" versus 11% who disagree. "I trust digital advice" had 39% agreeing and 12% disagreeing.
Janowski implored the companies like TD, Schwab, Merrill Edge, Fidelity, E-Trade and Vanguard, where most people would have their initial digital experience, to "stop thinking of applying old models. Digital transformation-lite just can't cut it." See: Exploding to near $24 billion* of assets under automation, Schwab creates robo-exec slot and fills it with ex-Betterment unit chief.
WisdomTree launched a new "Advisor Solutions" program with FinMason analytics and in conjunction with strategic partner Advisor Engine. The free-to- advisors tool helps them optimize, stress-test and factor invest, comparing their current models to WisdomTree's.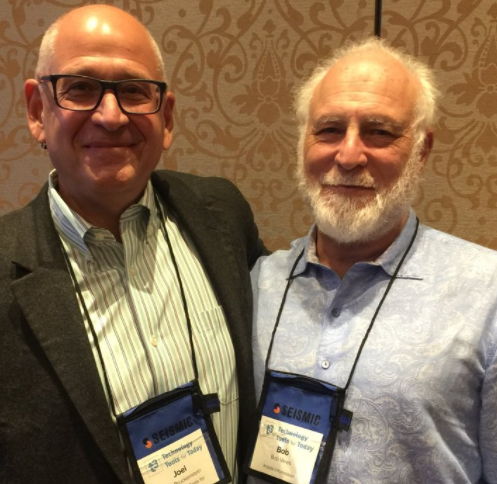 "We have been offering this consulting service manually using in house CFA's, but that wasn't scalable," says WisdomTree chief information officer David Yates. "This is the first step in a different distribution model, using digital solutions to help a digital portfolio." This is now available on custodians like TradePMR. See: Fidelity quietly imposes an ETF 60-day fee that makes RIAs with trading strategies seethe
Scratch that
Word circulated of the debut of a new fintech accelerator with a "Shark Tank" element for financial products called www.scratch.works that will take place at the Barron's Advisor Conference in March. See: Five RIA principals with $60 billion of combined AUM form ScratchWorks as 'publicity stunt' and serious effort to fund fintech startups. 
The real story is this group is supported by the RIA firms like Mariner Wealth Advisors (Marty Bicknell), Covenant (John Eadie) RMB (Richard Burridge), Brighton Jones (John Jones) and The Colony Group (Michael J. Nathanson). Also supported by Colorado University, ScratchWorks is open to students as well and the entry fee is $1,000.
I missed, regretfully, David Lyon of Oranj's introduction of MAX – which combines Oranj's existing client-engagement and account aggregation tools, trading and rebalancing features from Tradewarrior and model portfolio's. Also, Bob Veres  presented a new book "The New Profession," which sounds like a must read, among many other great presentations. See: An e-marriage of Schwab and Fidelity, a reflective Ron Carson and good jargon-bashing made T3 take off like that helicopter outside.
---
Mentioned in this article:
MarketCounsel
Consulting Firm, Specialized Breakaway Service, Compliance Expert
Top Executive: Brian Hamburger
HamburgerLaw
Specialized Breakaway Service, Mergers and Acquisition Firm, Legal Services for RIAs
Top Executive: Brian Hamburger
Riskalyze
Compliance Expert
Top Executive: Aaron Klein
Advizr Inc.
Financial Planning Software
Top Executive: Hussain Zaidi
---
---
Share your thoughts and opinions with the author or other readers.
Stephen Winks said:
November 7, 2017 — 4:16 PM UTC
---
---