News, Vision & Voice for the Advisory Community
Since its acquisition in 2015, crickets for the $152-million robo-advisor, but under young legend Rob Goldstein, that could all change as BlackRock rolls out its play to own the advisor desktop
November 7, 2017 — 8:39 PM UTC by Brooke Southall
Brooke's Note: BlackRock more than turned heads when it bought FutureAdvisor in 2015. It was enough that a $6-trillion asset manager suddenly owned a California-based asset that could distribute straight to investors -- and where a reporter's black lab was allowed free reign during an interview. But there was a general school of thought that FutureAdvisor could fall between the cracks because forcing BlackRock products -- even iShares - on investors wasn't likely to work and would cause channel conflict with advisors. Somehow FutureAdvisor needed to become more a part of the BlackRock fabric. Now after an internal memo leaked, it is becoming clear that BlackRock intends to attempt just that act of textile manufacturing. What really jumps out is that Aladdin intrapreneur Rob Goldstein now controls FutureAdvisor's future. Aladdin will be coupled with or added to FutureAdvisor in what may end up looking more like an Envestnet-style platform with a risk and analytics rocket engine strapped to the side for propulsion. Conjecture? Yes. But that is where the comments from our two experts seem to lead.
BlackRock Inc. is combining FutureAdvisor with Aladdin in hopes of unbottling its retail distribution.
The New York-based $6-trillion asset manager is taking what's left of the FutureAdvisor robo-advisor it bought in 2015 and combining it with the risk and analytics business that many people consider the magic ingredient in its success. See: Why BlackRock's purchase of FutureAdvisor for $152 million could be a deal of destiny. 
The unit, officially called the Digital Wealth unit, exists inside BlackRock Solutions where Aladdin and its several hundred employees live.   
To give BlackRock a chance of succeeding, it is playing the company's other ace, chief operating officer Robert Goldstein. Now 44, he was rightfully called "wonder boy" by Fortune magazine in its 2012 40 under 40 issue for his outsized contribution to creating the company's risk and analytics business.
'Aladdinizing'
Essentially, Goldstein created Aladdin and its business unit, BlackRock Solutions, out of nothing by repurposing the company's internal number-crunching for its asset management and then selling it wholesale to 50 big companies. That same 2012 Fortune magazine article reported that its then 900 employees produced $510 million of the firm's $9.1 billion in revenues.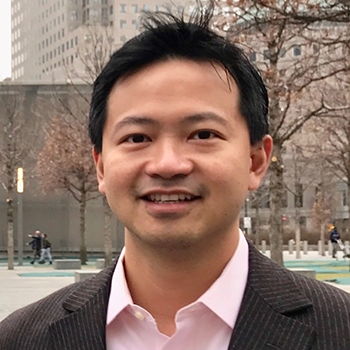 An internal memo from BlackRock recently published makes heavy mention of "Aladdin," an acronym for Asset Liability and Debt and Derivative Investment Network
"Our 'retail tech' ambitions, laid out in tech2020, are to drive tech-enabled growth by building a digital channel, making Aladdin the language of portfolio construction, and 'Aladdinizing' our wealth management sales teams." 
Back in 2012, Robert Lee, an analyst at Keefe, Bruyette, and Woods Inc., told Fortune that BlackRock Solutions was the "backbone" of the company. "Its relative importance in the organization is greater than its revenue contribution," he said. "To understand BlackRock, it helps to understand BlackRock Solutions." See: BlackRock solicits more regulator scrutiny of robo-advisors, eliciting jeers and a cheer.
It's getting easier to understand BlackRock's intentions at this stage with regard to its technology purchases, says Jasen Yang, founder and CEO of Polly Portfolio in New York.
Distribution enablers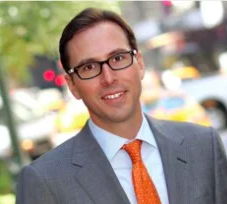 "They're starting to show their hand," he writes in an email. "They've said FutureAdvisor and Aladdin for wealth management isn't about distribution, but lets be real— if they're in the battle for the advisor desktop, then the end prize they care about has to be all about distribution."
It is all about distribution, albeit via a two-step process, according to Lex Sokolin, researcher for Autonomous Research LLP in London.
Goldstein and global chief marketing officer Frank Cooper will serve as co-chairs of the Digital Wealth unit, which is made up of four underlying groups: product, led by iRetire's Chip Castille and FutureAdvisor's Bo Lu; business development, led by Frank Porcelli; advisor engagement, led by Devon McConnell; and platform and sales technology, led by Scott Condron and Ben Elbaz. Mary-Catherine Lader will serve as Digital Wealth's chief operating officer. BlackRock is also a big minority owner of iCapital, an alternative investments platform with $2.25 billion in private fund subscriptions for more than 3,500 investors across more than 45 funds and maintained an investor network of more than 1,800 registered entities overseeing more than $1.7 trillion in investable assets.
Missing pieces
But even given this tremendous show of force, BlackRock faces challenges in the winner-take-all game of advisor technology.
"Even this suite of offerings is still a long way from representing a holistic platform for advisor workflows," observes Yang. "So how do they get adoption of these offerings in an age where platforms have the power?" 
The answer is for BlackRock to piece together a full-blown platform, Sokolin says. 
"It is not enough to own a millennial-focused robo-advisor -- FutureAdvisor -- or an enterprise-grade risk engine -- Aladdin. The firm also needs to have trading, performance reporting, financial planning, client portal, automated billing, online account opening and many other emerging features. BlackRock is a long way [from] being Envestnet or fostering the ecosystem of a Pershing or TD Ameritrade.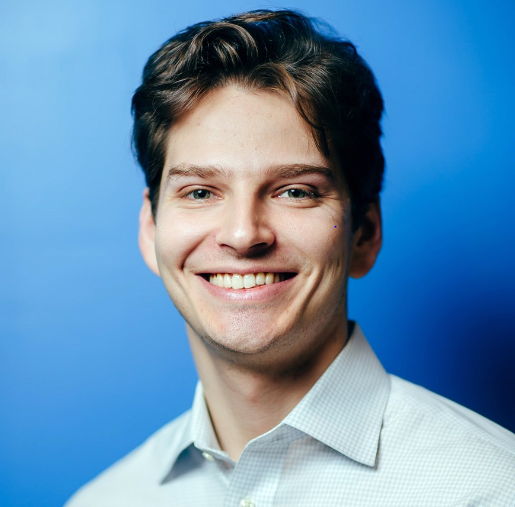 Distintegrating firewall?
BlackRock's rare capacity on to face long odds and thrive on Wall Street can be attributed in large part to relying on Goldstein. The Canarsie-born whiz kid who graduated high school at 16, attended SUNY Binghamton then made his way to BlackRock in 1994 when it was a mere 55-person firm.
In its internal memo, BlackRock counsels the reader to pay attention to how BlackRock is aligning its marketing efforts with its technology efforts -- a clear sign the firm may be moving beyond a due diligence and accumulation phase toward monetization. 
Still, BlackRock is still keeping its cards close to its chest. 
"Under their old organizational model, FA and Aladdin for wealth management offerings were part of BlackRock Solutions and scrupulously firewalled from the investable products business, but how long will that be the case?" Yang asks. See: Unfazed by its misfire, BlackRock is taking a second shot at the 401(k) market, this time with a whiter hat.
He adds: "There's a much bigger pot of money attached to juicing distribution for their massive investment fund business than in selling technology to advisors. So is all this advisor tech really -- explicitly or implicitly -- marketing for the investable products?"
 
---
---
Share your thoughts and opinions with the author or other readers.
Stephen Winks said:
November 8, 2017 — 5:48 PM UTC
---
---