Five RIA principals with $60 billion of combined AUM form ScratchWorks as 'publicity stunt' and serious effort to fund fintech startups
With Fidelity Investments as sponsor, Barron's hiring the hall and Marty Bicknell cracking the whip, an RIA 'Shark Tank' will bow in Orlando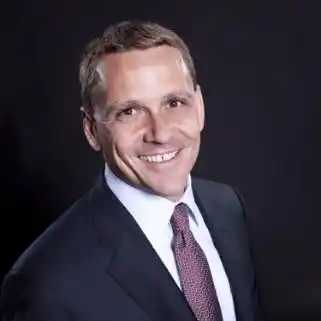 Marty Bicknell: Someone in the audience can even come in and out-bid one of us, too.
---
Mentioned in this article:
FPPad.com
Consulting Firm
Top Executive: Bill Winterberg
Mariner Wealth Advisors
RIA Welcoming Breakaways, RIA Serving Endowments/Foundations, Advisory Firm
Top Executive: Marty Bicknell
---
---
---
Brian Murphy
November 4, 2017 — 6:20 AM
Interesting concept, but as an entrepreneur in the space it's the last place I'd turn to raise capital. Startups are just that - starting up. Unless they've already got a product in the market, to present your pitch in front of a group of better-funded competitors seems like suicide to me...irregardless of the entertainment value.
Peter Giza
November 4, 2017 — 11:47 AM
Brooke forgot to mention one thing I mentioned from our call - I can't wait to be there to watch the action ;) Wealthtech needs this type of publicity 'stunt' to activate the investment community. Not every startup can or wants to be an Addepar. Many wealthtech startups are not going to provide 10X ROI with respect to dollars and cents. However they may yield 10-20X in tech advancement fueling the next big thing. I have been saying for years that this industry needs to promote tech from within and not just rely on the custodians and a few gorilla's dictate. Programs like Orion Fuse, Fearless Investing and others popping up are a great part of driving this. These programs, while partly publicity programs, are very important to driving innovation and pushing the industry to integrate in new and hopefully smarter ways. There is still a long way to go as old habits and xenophobia die hard. We've come a LONG way since YSB (Your Silver Bullet). What is interesting to note is that the standouts remain and they are the same players. See you at the Barron's show in March! Pete
Peter Giza
November 4, 2017 — 11:58 AM
Brian makes a good point but there are already 3 other startups building your idea. There's always a race. Pete
Brian Murphy
November 4, 2017 — 7:43 PM
Peter - you're right, there are always others going down a similar path; and there always will be. That said, there's a difference between competing and pitching to potential investors. To bring the latter into an open forum where one's strategic focus will be front and center simply doesn't make sense to me. But I wish all the best.
brooke southall
November 4, 2017 — 7:51 PM
I agree with where this dialogue leaves off. This idea is neither good nor bad yet. Pete handicaps the odds toward success. Brian is not seeing it. It'll come down to energy, execution, determination, perseverance and whether a $1000 hat-in-ring fee (Who is funding whom?) isn't a bit much. -Brooke
Peter Giza
November 4, 2017 — 9:47 PM
Brian point well taken. Those who pitch surely understand the issues. Some of them will have high barrier to entry products, others have their execution rocket sled waiting for some powder and someone to light the fuse to launch. I guess anyone contemplating making the pitch and is unsure, they may want to consider if they would pitch in Shark Tank ;) It will be interesting to see what comes of it. Pete