Marty Bicknell: Someone in the audience can even come in and out-bid one of us, too.
Brooke's Note: With so much money chasing so few solid ventures in the froth of this bull market, at first I wondered about whether more cash was needed. Peter Giza convinced me that it is -- especially in wealthtech as opposed to fintech. Wealthtech requires VC types to understand the RIA space. They don't and perhaps never will. Giza also explained that RIA technology firms, small when compared to the likes of Envestnet or Orion, may still be too big to pursue big leaps in innovation. So putting rich advisors flush with cash and loaded with knowledge about RIAs in one place with starving wealthtech startups could yield great results. But questions remain. Are enough good pitches being attracted? Can RIA owners shrewdly invest like angel investors? Is this all just for show at a Barron's event that was threatening to bore RIAs to tears after several years of custody-head log-rolling and roll-up panels? No doubt these RIAs are out for a little blood sport but apex predators are vital to any ecosystem. And, really, once these startup dudes and dudettes get to the Orlando Shark Tank, who is the predator and who is he prey? Testosterone-filled advisors in Disneyland with cocktails close at hand might be easy marks for an entrepreneur thinking outside the tank.
Five RIA principals whose firms manage a combined $60 billion have formed an LLC that is part crowdsourcer and part elaborate publicity stunt.
With Mariner Wealth Advisors CEO Marty Bicknell -- fresh off cinching a $150-million windfall -- leading the charge and Fidelity as sponsor, the RIAs formed ScratchWorks as means of funding nascent financial technology firms but in a format that is straight out of reality television. See: Marty Bicknell sells Tortoise stake for '$150 million' with cash already earmarked for four or five RIA purchases.
Like any venture firm, ScratchWorks will put cash-hungry entrepreneurs through a screening process -- and make them pay $1,000 to be vetted. The three finalists will make their pitches on stage at the Barron's Top Independent Advisors Summit in March at the JW Marriott in Orlando, Fla. and, like NBC's hit show Shark Tank, receive offers on the spot from the executives -- with its own crowdsourcing wrinkle.
Bid-ask threat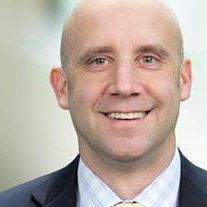 "This is not a group investment. It's deal by deal and it's not closed to anyone," Bicknell says. "The free markets rule. I may give $100,000 for 15% and someone else can up the bid and offer $200,000 for 15%. And, someone in the audience can even come in and out-bid one of us, too. This will be a lot of fun and exposure to fintech that really hasn't had that exposure yet."
In addition to Bicknell presiding from Leawood, Kan., the five Fidelity RIA founders of ScratchWorks are Richard M. Burridge Jr., founding partner, CEO, and chief investment officer of RMB Capital LLC of Chicago, which had $8.4 billion of assets; John D. Eadie, founder and managing director of Covenant Multi-Family Offices LLC based in San Antonio, Texas with near to $1.4 billion in managed assets; Jon Jones, CEO of Brighton Jones LLC in Seattle with $ 3.9 billion of AUM; and Michael Nathanson, chairman, CEO, and president of The Colony Group LLC in Boston with $5.2 billion.
Until the financial technology ideas get seen and the money flows, ScratchWorks more like Madison Avenue than Sand Hill Road, says Peter Giza, principal of Spitbrook Associates who say that he or clients of his could be interested in participating. See: Fidelity's new research unlocks women by fixating on -- men -- but elicits an 'ahem' from a big RIA client.
'Publicity stunt'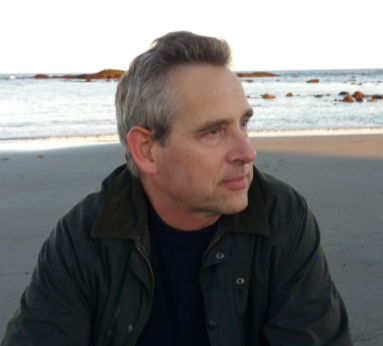 "To me it's a publicity stunt," he says. "But it could be a great program to raise hope the good wealth technology company could get funding."
ScratchWorks could fill a niche if it focuses on "wealthtech" -- namely RIA-facing software -- rather than "fintech," the stew of financial applications that run the gamut from insurance to credit in the consumer realm, Giza adds.
Currently, small wealth technology firm too often go to a general VC source only to be misunderstood by financiers who don't understand the market.
Conceding that the program has a gimmicky aspect, ScratchWorks also addresses a structural defect in the way ideas and money meet in the RIA space, according to Eric Clarke, CEO of Orion Advisor Services LLC.
"Sometimes, technology companies create things and present them to advisors and the advisors don't want them," he says. "But what's really cool here is they're getting the advisor's voice in early in fintech and that's the biggest deal. It'll be entertaining and the odds of success are hard to say.
Course correct
If you can correct course early on and change your trajectory even five degrees it can make a real difference. We want to be there so if we hear something good, we can try to offer something very comparable to advisors." See: Eric Clarke keeps FUSE lit by rebalancing deep-suburbia hackathon with BlackRock and DFA real economiks.
Giza says that Clarke is best positioned to take stock of the program because his firm, Orion, is the chief software provider to Bicknell.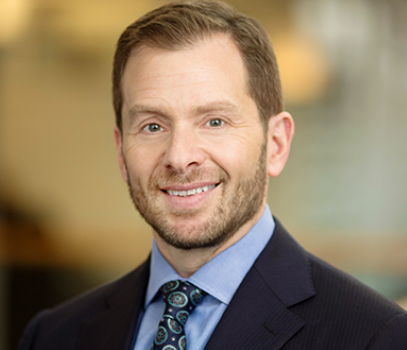 "Marty has done really well with Orion," Giza says. "But he knows what's missing at Orion. He knows what's missing at Envestnet and I'm sure the other guys are the same as firm owners. They can make a decision quicker."
Bicknell says most of the firms will be presenting after they've already received funding from friends and family but before they've received any formal venture capital funding.
"The thought process is we all individually see fintech companies in our offices and this gives us an opportunity to collaborate together with the entire industry," Bicknell says. See: As Aaron Schumm's 401(k) startup gets $8 million the FolioDynamix founder loves Vestwell's odd juxtaposition to Fidelity.
He adds that each advisor will invest on their own. No group investments. ​
Suitcase by case
"It's case by case and all we're doing is giving these entities a platform," Bicknell says. "They'll be center stage at Barron's to present to the five of us but there will be other advisors watching and it's possible one of the other advisors in the audience may want to make an offer."
The beauty is in the freedom ScratchWorks affords, says Bill Winterberg, founder and president of FPPad.com, a financial advisor technology website based in Atlanta.
"Investors in technology companies don't need to know how to write code or understand the parameters of an API call, so the advisors participating in ScratchWorks are free to make investments in new fintech companies however they see fit."
Time to decide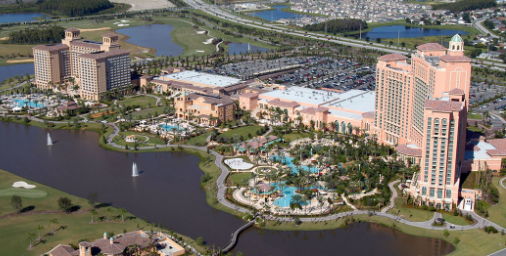 One critical difference between ScratchWorks and reality TV shows is that an audience member in the RIA Barron's audience can decide at the time or at a later date to offer up an investment.
Bicknell previously invested in New York based-firms Quovo, Betterment and Advizr Solutions Inc. in Downers Grove, Ill. He suspects he'd likely spend anywhere from $100,000 to $500,000 on an investment. See: Fidelity-owned VC pumps $10 million into Quovo, which staffs up and prepares for the big leagues.
What may be lacking for ScratchWorks in year one is a critical mass of good idea pitches.
"I don't think we're seeing all of the opportunities and we're hopeful this will allow for more exposure for some these entities," Bicknell says.
Blind leading blind
"We've been meeting as a decade and we've become fast friends. This is a serious study group and we spend our time thinking of ways to be better," Nathanson says.
But to show the good nature of the group, they call themselves BLB – which stands for the Blind Leading the Blind.
"We try to be a humble group of people we want to learn. We want to have fun and we want to learn. That's what we want to do with ScratchWorks too. We want to make a meaningful contribution in something that people are interested in and secondly we want to have fun."
Orion is listening
It may not just be RIA owners investing, Clarke says.
"When they present these things, you better believe we'll have someone from Orion listening because we'll be listening to the advisors' feedback and reasons to these ideas. Getting that advisor's voice and getting inside the advisor's head to make them more productive is the missing link."
Nathanson says the biggest reason for forming the group is to drum up education and interest in these technologies.
"Rather than be passive participants in a quest for technology, we've chosen to be active. We are a group that wants to find the latest and greatest technology." See: SS&C solves its Axys problem -- for now -- by acquiring Modestspark.
Blood sport
With so many RIAs coming to Florida with the same mindset, expect to see predatory behavior.
"It's like feeding tunas to the sharks," says David Canter, executive vice president of Fidelity and head of the RIA segment, who will be officiating the event.
---
Mentioned in this article:
FPPad.com
Consulting Firm
Top Executive: Bill Winterberg
Mariner Wealth Advisors
RIA Welcoming Breakaways, RIA Serving Endowments/Foundations, Advisory Firm
Top Executive: Marty Bicknell
---
---
---
Peter Giza
November 4, 2017 — 11:47 AM
Brooke forgot to mention one thing I mentioned from our call - I can't wait to be there to watch the action ;) Wealthtech needs this type of publicity 'stunt' to activate the investment community. Not every startup can or wants to be an Addepar. Many wealthtech startups are not going to provide 10X ROI with respect to dollars and cents. However they may yield 10-20X in tech advancement fueling the next big thing. I have been saying for years that this industry needs to promote tech from within and not just rely on the custodians and a few gorilla's dictate. Programs like Orion Fuse, Fearless Investing and others popping up are a great part of driving this. These programs, while partly publicity programs, are very important to driving innovation and pushing the industry to integrate in new and hopefully smarter ways. There is still a long way to go as old habits and xenophobia die hard. We've come a LONG way since YSB (Your Silver Bullet). What is interesting to note is that the standouts remain and they are the same players. See you at the Barron's show in March! Pete
Brian Murphy
November 4, 2017 — 6:20 AM
Interesting concept, but as an entrepreneur in the space it's the last place I'd turn to raise capital. Startups are just that - starting up. Unless they've already got a product in the market, to present your pitch in front of a group of better-funded competitors seems like suicide to me...irregardless of the entertainment value.
Peter Giza
November 4, 2017 — 11:58 AM
Brian makes a good point but there are already 3 other startups building your idea. There's always a race. Pete
Brian Murphy
November 4, 2017 — 7:43 PM
Peter - you're right, there are always others going down a similar path; and there always will be. That said, there's a difference between competing and pitching to potential investors. To bring the latter into an open forum where one's strategic focus will be front and center simply doesn't make sense to me. But I wish all the best.
brooke southall
November 4, 2017 — 7:51 PM
I agree with where this dialogue leaves off. This idea is neither good nor bad yet. Pete handicaps the odds toward success. Brian is not seeing it. It'll come down to energy, execution, determination, perseverance and whether a $1000 hat-in-ring fee (Who is funding whom?) isn't a bit much. -Brooke
Peter Giza
November 4, 2017 — 9:47 PM
Brian point well taken. Those who pitch surely understand the issues. Some of them will have high barrier to entry products, others have their execution rocket sled waiting for some powder and someone to light the fuse to launch. I guess anyone contemplating making the pitch and is unsure, they may want to consider if they would pitch in Shark Tank ;) It will be interesting to see what comes of it. Pete
---