Micah Hauptman: We are not taking this lightly.
Brooke's Note: In the blizzard of news regarding micro-moves concerning the DOL rule, this 18-month delay represents -- finally -- one of the macro variety. The bad news is that it's also radically retro, with the Labor Department literally citing 1975 rules as the basis for its new stance. But there is also room for optimism. The DOL finally had to stop blaming the process and take a stand. I could hear the determination in Micah Hauptman's voice and in the declarative language used by Jason Roberts. In two words: Game on. See: The DOL rule is DOA -- and that's just the beginning, says RIA champion Brian Hamburger.
In what DOL rule proponents are saying is nothing less than willfully blind allegiance to yesteryear's guiding philosophy of helping investors by helping Wall Street, the Department of Labor has delayed implementation of the new standards by 18 months.
In doing so, the Washington, D.C. agency used everything but semaphore to signal to Wall Street that the enforcement of the rule will be ... relaxed. See: To the surprise of some, Dept. of Labor grants get-out-of-DOL-rule-jail card to 225,000 firms that dabble in the 401(k) business.
"Thus, from June 9, 2017, to July 1, 2019, the Department will not pursue claims against fiduciaries working diligently and in good faith to comply with the Fiduciary Rule and [prohibited transaction exemptions], or treat those fiduciaries as being in violation of the Fiduciary Rule and PTEs." Read the memo here.
Fiduciary watchdogs are vowing to fight.
"We are not taking this lightly," says Micah Hauptman, financial services counsel for the Consumer Federation of America. "We're going to everything we can. We don't think the have met their burden [of proof in overturning the rule crafted under the Obama administration]."
Foul ball
Hauptman is on solid ground with that legal opinion, says Jason Roberts, CEO of Pension Resource Institute LLC of Los Angeles.
"While the courts give significant deference to agencies to craft regulations they feel are necessary to enforce their respective mandates, they tend to be less generous when an agency does a U-turn based upon a policy that flies in the face of the data it previously used to support a rulemaking effort," he writes in an email.
Roberts adds: "The proponents will likely allege that nothing has changed between April of 2016 when the final rule was published except for the new administration's view towards Wall Street and that the DOL has not set forth sufficient data to show that any changes are necessary."
Yet when asked for details about CFA plan to counter the DOL's apparent change of heart with regard to investor care, Hauptman wouldn't tip his hand.
"All options are on the table," he says. See: How Trump's backtrack on DOL rule burned his most ardent anti-rule supporters and the opening Elizabeth Warren is exploiting.
Certainly, all organizations representing financial advisors are on record opposing the DOL's new stance.
"Delaying enforcement of the fiduciary rule – which already addresses concerns raised by lawmakers, regulators, financial industry organizations, public interest groups and consumers – unnecessarily derails that reform and jeopardizes the financial well-being of millions of American savers, who lose billions of dollars each year because of conflicts of interest," reads a statement by The Financial Planning Coalition, which comprises the Certified Financial Planner Board of Standards Inc., the Financial Planning Association and the National Association of Personal Financial Advisors.
TRO fights 'status quo'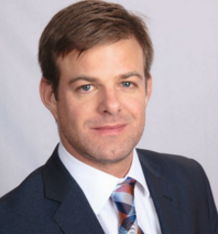 There's one effective legal remedy for the current situation, Roberts says.
"Any legal challenge would need to be brought in the form of a request for injunctive relieve, namely a temporary restraining order," he explains. "A TRO would evaluate, among other factors, the balance of irreparable harm if the prohibited transaction exemption conditions, which have yet to become applicable, were to be implemented on schedule versus that created preserving the status quo."
He continues: "The DOL will likely argue that the status quo is the 1975 regulation defining investment advice and that the extended transition period/delay would not result in more irreparable harm than that which would be caused by allowing the rule to become fully applicable -- if it was, in fact, to find that the current rule was overly burdensome and/or its impact analysis was unsound." See: DOL rule will be undone, in a cruel twist, by the Department of Labor -- essentially by a Trump order to cut red tape by staying the Texas court case.
What's most discouraging, the CFA lawyer says, is that DOL goes to great pains to cite potential costs of implementation to Wall Street without mention of costs that investors incur by allowing existing standards to stay in place.
Discovery danger
Yet Roberts says that DOL needs to concern itself with the political ramifications of enduring a challenge to its 18-month delay because of what may be exposed about its methods in the process of evaluating the legislation.
"Earlier this month ... we learned that American Oversight filed a lawsuit in D.C. for information under the Freedom of Information Act," he writes. "According to the complaint, the FOIA request seeks "all calendar entries -- both paper and electronic -- for any meetings pertaining to the development, implementation, evaluation, reconsideration and re-evaluation of the rule; all meeting agendas and lists of attendees for any meetings held regarding the rule; any and all materials distributed at those meetings -- even by non-DOL attendees; and copies of all correspondence -- including any official correspondence to or from the DOL, even to or from other federal agencies."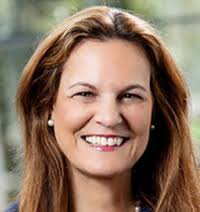 And the current delay doesn't mean Wall Street should exhale when it comes to private lawsuits either, says Marcia Wagner of the Wagner Law Group in Boston.
Better safe...
"To the extent that such Impartial Conduct Standards policies and procedures have not been adopted, financial institutions should seriously consider doing so," she writes in an alert.
"Even though the DOL has stated that its enforcement posture will continue to be focused on compliance assistance, private litigants will not be and, depending on the facts, the DOL may conclude that certain compensation systems or other fact patterns are simply inconsistent with the Impartial Conduct Standards." See: DOL rule-killers now on defense as legal failures add up, reinforcements don't make it to Washington and the clock ticks down.
Roberts says that even in legal spheres, there is another dynamic to factor: Success begets its own success.
"A court evaluating a TRO will also consider the parties' respective likelihood of success if a full hearing on the merits of the case was conducted. As of 11 a.m. PT today, I haven't seen any cases filed."
---
---
Mentioned in this article:
---
---
---
Gretel Allen
November 29, 2017 — 6:27 PM
The fiduciary rule itself (the regulation that makes many more providers ERISA fiduciaries) is still effective. That has not changed. What has been delayed are the most onerous conditions of the exemptive relief. Exemptive relief is still needed, but satisfying the impartial conduct standards is all that is required during the now-extended transition period. Many articles, including this one, seem to conflate this and miss the point that the rule has been in effect since June 9. Only most the exemptions' conditions are delayed. All of the new fiduciaries are now liable!