How UBS exited the Broker Protocol and why the aftereffects may surpass those of Morgan Stanley's earlier departure
Using Thanksgiving and the alleged complicity of his firm's attorneys as a smoke screen, CEO Tom Naratil made good on warning to slam the door on his sales force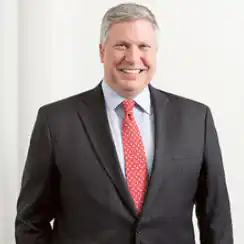 Tom Naratil plays catch-up on recruitment withdrawal after setting the early pace.
---
---
Mentioned in this article:
---
---
---
Jeff Spears
November 28, 2017 — 3:58 PM
The Spin feels hollow - let's be honest. None of the original firms like The Protocol now and independent advisory firms are kicking their butt:)
Stephen Winks
November 28, 2017 — 4:12 PM
The wirehouses are in a jam. If they digitize financial products and services to achieve lower cost and continuous, comprehensive counsel of expert fiduciary duty, they give up the free use of a trillion dollar plus float that drives their margins. Certainly an unprecedented level of counsel results as well as expert professional standing for their advisors, the resulting leaner but far more powerful business <a href="http://model.is" rel="nofollow">model.is</a> less lucrative than the institutionalized advisory services inefficiencies of today. The question is will our large-scale RIAs beat Wall Street in the digitization of financial products and financial services. If so, Low cost high value added RIAs will supplant high cost, low value- added b/ds. Modernity waits for no one. SCW
Fred St Laurent
November 28, 2017 — 4:51 PM
This morning a highly credible source told me that Merrill will leave Protocol over the Holidays, while FINRA is closed. This would give no time at all for any Brokers to move. Strategically, this would make perfect sense. Added to this, the recent compensation changes, the door would shut when Brokers are distracted by Holiday shopping, and end of year business. I firmly believe that anyone leaving on the new "post-Protocol" world, will be made an example of, as well. We recruited prior to 2004, and TRO's will return, lawyers will make money and clients will suffer the most harm, in the long run.