Tom Naratil plays catch-up on recruitment withdrawal after setting the early pace.
Brooke's Note: Watch any NFL game and you'll see delay-of-game penalties even though the quarterback was staring straight at the giant digital clock. People get hit by freight trains visible far in the distance. For some, it turns out, the only effective warning of an event is the event itself. So the UBS Protocol exit, even though it was a foreseen certainty, still rocks worlds. Of course, there is more to the story as we show in this article, including part of an email trail published by MarketCounsel as Exhibit A. And where there is sudden change, there is sudden opportunity -- for Wells Fargo for example -- although experts are divided on whether Mary Mack will see it that way. See: Timing of Morgan Stanley's Broker Protocol withdrawal sends shocks through RIA legal and recruiting circles.
Like a belled Swiss cow in a china shop, UBS exited the Broker Protocol. But the leave-taking didn't soften the heady impact of the act or provide the answer to a big question:
What will Wells Fargo do?
"It's a huge deal," says Louis Diamond, recruiter for Diamond Consultants in New York.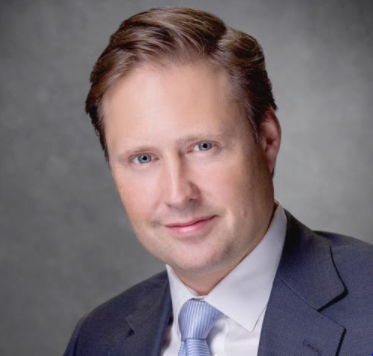 With the stroke of pen, UBS Wealth Management Americas president Tom Naratil transformed the Morgan Stanley Protocol exit from a one-off event into what amounts to an unstoppable trend.
Despite the fact that the exit caught nobody off guard, in the larger sense, UBS was able to execute a head fake that leaves its brokers only until Friday to use the provisions of the Protocol as cover for moving assets. See: Broker Protocol signings regain momentum amid new signs that the wirehouses could shut the breakaway portal.
Merrill Lynch will exit the Protocol this week or soon thereafter, virtually every source contacted for this article agrees. See: Merrill Lynch accepts the slings and arrows of its recruiting pause as it develops compensation plan it knows it can honor.
But there is a big split in opinion on whether Wells Fargo will follow Merrill Lynch out the Protocol door or stick with the truce with the 1,200 signatories or more other participants with more burnished bona fides as "independents." See: Focus Financial firms play a lively game of ping-pong with the Broker Protocol.
Thanksgiving surprise
Meanwhile, MarketCounsel, a regulatory compliance firm in Englewood, N.J., continues to express its outrage over the perceived sleight of hand by UBS in concert with its law firm, Bressler, Amery & Ross, P.C. -- the firm that keeps the protocol list -- in turning a 10-day warning into a five-day warning. See: RIA lawyers cry foul against Bressler, Amery & Ross -- keeper of the Protocol flame -- after Morgan Stanley exit throws sunlight on attorney behavior.
The Swiss-owned, New York-based wirehouse with 7,000 brokers on its national sales force was able to get the keeper of the Protocol list to deny access to the list last week when attorneys requested a look.
The firm issued a statement detailing its efforts to gain access to information, which reads in part: "The only thing surprising about UBS' announcement today is its timing. Rumors swirled last week that another wirehouse would be withdrawing from the Protocol around Thanksgiving. Yet the Protocol administrator's weekly update arrived last Monday, Nov. 20 without any major firm withdrawing .... On Monday, Nov. 13 we learned that two additional firms withdrew from the Protocol, however we should have learned about that the week prior, on Nov. 6th and 9, when the two firms actually submitted their respective notices of withdrawal."
The Securities Industry and Financial Markets Association, which passed list-keeping duties to Bressler Amery in 2010, did not respond to an emailed request for a response to MarketCounsel's charges. See: SIFMA will take over administration of Broker Protocol list.
Warning shot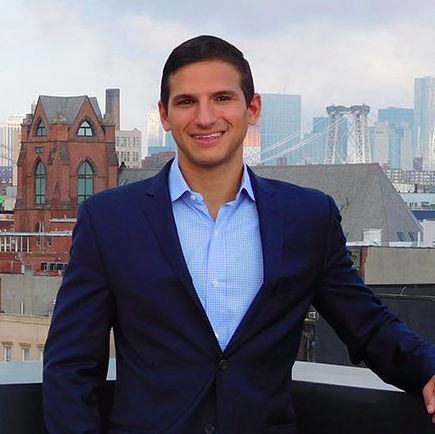 Yet despite UBS's chutzpah in using the Morgan Stanley template to hide its Protocol exit, Diamond asserts that UBS will likely experience a greater outflow of assets than Morgan Stanley. After all, he says, the Morgan Stanley departure sounded the warning bell allowing anxious UBS brokers to get their defection logistics squared away.
"People who were looking at a January or February exit will likely accelerate that," Diamond says.
Less fortunate are UBS brokers targeting spring leap to independence, says Todd Ingwersen, principal of The Harvest Group Wealth Management LLC in Waltham, Mass, whose $375-million RIA broke away from UBS in September 2016, and who remains in touch with some brokers at the company. See: Backs to the wall, wirehouses renew legal efforts to stem team breakaways -- with junior partners sparking the tension.
"I encouraged people to generate the spreadsheet so if something like this happened they could get up and go," he says. "To generate the spreadsheet [of names, emails addresses and other information about each account] is the most time-consuming. You have to do that for every account."
Harvest Group, for example, has 250 households but 1,500 accounts that all needed to be laid out on Excel to be compliant, says Ingwersen.
Either way, Bressler Amery's behavior was far less than cricket, according to MarketCounsel.
"Bressler stands in conflicted position, serving as counsel to UBS and Morgan Stanley, making it incapable of discharging its duties as Protocol administrator without, as here, protecting its clients in the process. Bressler kept Morgan Stanley's notable withdrawal embargoed for seven of the 10 days and has presumably now done the same with UBS, making a mockery of the Protocol 10-day notice provision."
Stonewalled
That point is seconded by Patrick J. Burns Jr., an attorney with an eponymous firm in Los Angeles.
"After Morgan Stanley's recent Protocol exit and short notice to other members of their withdrawal, UBS' withdrawal and short notice to other members is very troubling," he writes in an email.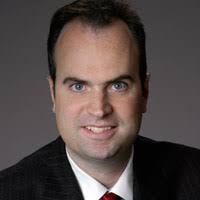 "It appears that UBS withdrew on Nov. 20, but members were only notified by the Protocol administrator today that their withdrawal would be effective Dec. 1. Our law office's request to Bressler Amery Ross for a copy of the withdrawal letter was met with no response after media reports announced UBS' withdrawal today."
The MarketCounsel statement continues in explaining why all the Protocol hubbub matters: "UBS advisors who were considering independence or a transition to another firm will need to reassess those plans through a new lens. While there will always be strategies to successfully extract a financial advisor from their current firm, the path out is now more treacherous and requires careful planning and diligent execution." See: Why MSSB's legal hardball in Idaho could bring overdue change to the Broker Protocol
Why stay?
Yet one group of wirehouse brokers need not necessarily take extraordinary precautions -- the ones under the Wells Fargo & Co. banner.
"It's the clearest demarcation," Diamond says. "Firms like Wells Fargo [and Raymond James] will use it as a competitive advantage. It signals to advisors that they value advisor choice. It could be a huge opportunity for Wells." See: How Wells Fargo is using 'counter-punch' to get unheard-of upper hand in the poaching wars with Morgan, Merrill and UBS.
Not so, says fellow recruiter Frederic St. Laurent of Atlanta, who disagrees vehemently with Diamond's premise.
"That would be the 'high road' and if anyone took that path, it would be [Wells Fargo senior executive vice president and head of community banking] Mary Mack, and I am a fan," he says. "Also, they have a huge independent platform in FiNet, so it would behoove them to have everyone stay on Protocol." See: FiNet welcomes six wirehouse defectors at the apex of a withering Wells Fargo bank scandal that 'has legs'.
Wells Fargo itself may not know which lever to pull, if its neutral response to an RIA query is an indication.
"With regards to Protocol/UBS, nothing to add at this point. We're watching," says Kim Yurkovich, external communications manager, wealth and investment management communications, Wells Fargo Advisors in an email.
"It just doesn't make sense to me that they would stay. Why stay and be a target for recruiters of the wires?" St. Laurent asks. "When Morgan Stanley leaves, why does anyone think that Wells Fargo would stay? The CEO of Stifel was touting the doom of Protocol, last month in Barron's. No, I do not think it makes sense for anyone to stay much longer." See: In rebuke of Wall Street, Raymond James, William Blair and Stifel help form non-wirehouse advocacy group to 'shed baggage' but not without a suitcase of SIFMA ideals.
Institutionalizing clients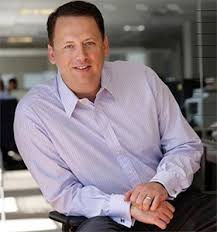 Even so, Ingwersen, who spent 13 years at Prudential Bache before it was absorbed by Wells Fargo, says Wells Fargo may remain in the Protocol. Advisors under Profit Formula are unlikely to leave, he reasons. FiNet advisors will mostly stick around and Wells Fargo full-service brokers still are bound in many cases by retention money. See: Wells Fargo $1.7 billion 'Profit-Formula' group executes breakaway with help and of ... Wells Fargo.
In the meantime, UBS is executing from the Swiss blueprint, according to Shirl Penney, CEO of Dynasty Financial Partners LLC in New York, who says he has also seen UBS step up efforts to get brokers to sign deals to sell their accounts back to the firm upon retirement.
"It's all designed to institutionalize the clients over time and turn brokers into private banker-relationship managers," he writes in an email.
It all makes Ingwersen wonder whether he was the last of the breed of advisors to leave UBS without incident.
"We've even since had lunch with the branch manager," he says.
---
---
Mentioned in this article:
---
---
---
Jeff Spears
November 28, 2017 — 3:58 PM
The Spin feels hollow - let's be honest. None of the original firms like The Protocol now and independent advisory firms are kicking their butt:)
Fred St Laurent
November 28, 2017 — 4:51 PM
This morning a highly credible source told me that Merrill will leave Protocol over the Holidays, while FINRA is closed. This would give no time at all for any Brokers to move. Strategically, this would make perfect sense. Added to this, the recent compensation changes, the door would shut when Brokers are distracted by Holiday shopping, and end of year business. I firmly believe that anyone leaving on the new "post-Protocol" world, will be made an example of, as well. We recruited prior to 2004, and TRO's will return, lawyers will make money and clients will suffer the most harm, in the long run.
Stephen Winks
November 28, 2017 — 4:12 PM
The wirehouses are in a jam. If they digitize financial products and services to achieve lower cost and continuous, comprehensive counsel of expert fiduciary duty, they give up the free use of a trillion dollar plus float that drives their margins. Certainly an unprecedented level of counsel results as well as expert professional standing for their advisors, the resulting leaner but far more powerful business <a href="http://model.is" rel="nofollow">model.is</a> less lucrative than the institutionalized advisory services inefficiencies of today. The question is will our large-scale RIAs beat Wall Street in the digitization of financial products and financial services. If so, Low cost high value added RIAs will supplant high cost, low value- added b/ds. Modernity waits for no one. SCW