Mike Alfred: Maybe going through the legal process caused them to make the change.
Brooke's Note: Man bites dog. Well, not exactly. Fidelity Investments isn't the 401(k) king for nothing. But here is a case where various parties, on record, use the word "rare."
A plan sponsor with a $19.4-billion retirement plan fired The Vanguard Group and named Fidelity Investments to replace it as its recordkeeper.
The Chevron Corp. traded in the $4-trillion asset manager of near-unimpeachable fiduciary chops in favor of the the nation's largest recordkeeper. Fidelity oversees more than $1.1 trillion in defined contribution assets from Boston. Why exactly Fidelity chose 2018 to levy visible .05% 401(k) surcharge on Vanguard funds
The reason for the plan sponsor's change of providers was not given by Fidelity, Vanguard or Chevron when RIABiz called them asking for comment.
Yet a harbinger of Chevron's move may be plain to see -- namely employee-filed lawsuits in 2016 and 2017 against their San Ramon, Calif.-based oil giant for allegedly breaching their trust as plan participants. See: In new wrinkle, ERISA complaint of Edward Jones employees centers on failure to offer yield-chasing money market alternative.
More sued?
In both cases, courts found the lawsuits to have no merit thereby getting Chevron -- and hence Vanguard -- off the hook.
Yet Chevron may not have absolved Vanguard of wrongdoing as the pain involved with being sued by staff lingers on. And perhaps Chevron management reasoned that Fidelity is better equipped to do that sort of crisis management, according to Mike Alfred, CEO of BrightScope Inc., which analyzes and rates 401(k) plans from La Jolla, Calif.
"It would be interesting to look see how many more times Fidelity has been sued than Vanguard. You might discover that since Fidelity has been sued more, maybe they're more agile and quick to respond and maybe Vanguard wasn't as quick or agile because it doesn't happen to them as much."
But the win by Fidelity might be chalked up to outcomes be as an outcome of the legal battle -- even though Chevron won.
"Maybe going through the legal process caused them to make the change. They had their named dragged through the mud and one senior executive got annoyed," Alfred says. See: Delta employees sue Fidelity for 'illegal kickbacks' from Financial Engines.
Chevron spokeswoman Melissa Ritchie confirmed that her company will be using Fidelity as of Jan. 1, 2018.
"Fidelity Investments will become the new recordkeeper for Chevron's Employee Savings Investment Plan and executive plans," she said -- and then gave a clue, perhaps, as to what drew Chevron to the company.
"Fidelity Investments offers enhanced financial education, tools and resources." See: Fidelity reports 57% boost in 401(k) sales as it sets its sights on smaller plans and advisors.
'Loss of mandate'
Currently, Financial Engines is the advice provider to the Chevron 401(k) plan but may lose that account to Fidelity in the repapering. Financial Engines has $160.2 billion in advised assets as of Sept. 30 from 743 employers that represent 9.8 million participants.
Ritchie would not say if her firm is sticking with Financial Engines' advice program or moving to Fidelity but the topic came up at great length at Financial Engines' third quarter-earnings call.
"My understanding is that there is a loss of a mandate that's pending to Chevron in which Chevron is switching from Vanguard to Fidelity," said Surinder Singh Thind, an equity research analyst at New York-based Jefferies LLC, asking about the switch to Fidelity. "Is that a situation where they will also be using Fidelity's Personal Advisory services and so Financial Engines will no longer be part of the advisory services? Or how should we think about that?"
Larry Raffone, president and CEO of Financial Engines, handled the question like a juggler of flaming torches.
"It's very rare to see somebody move from Vanguard to Fidelity, but Chevron has done that. They have not made an announcement so we certainly can't comment on – to this – a bunch of other services that are within there. They haven't disclosed to employees or announced, so, we can't comment on that," Raffone says. See: Power Player: Larry Raffone is racing to 'lock up' the 401(k) market by taking its robo head start and combining it with a semi-national RIA.
Fidelity announced earlier this year that it will make its Portfolio Advisory Service at Work managed account offering available through other recordkeepers. This has been described as a similar to Financial Engines' offering.
'Cool win' with asterisk
Still, Alfred underscores that the move from Vanguard to Fidelity comes with an asterisk until Chevron discloses more.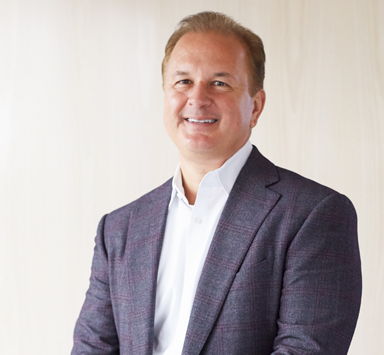 "Without knowing the economics of the Chevron 401(k) plan, it may be a cool win from a PR standpoint, but it may not mean that much economically especially if they're not using many of Fidelity's Freedom funds on the lineup. I don't think this means they wanted to move to more expensive funds managed by Fidelity," he says. See: After 'a lot of flak' Fidelity Investments does a study and pledges to change how it manages its $170 billion of target date funds.
But one thing is certain: it is rare for Fidelity to woo a plan away from Vanguard, which historically has offered some of the lowest-cost funds.
"You don't see many plans flow from Vanguard to Fidelity. Usually, it's the other way around," Alfred adds.
"We generally don't comment about specific current or past client relationships," says Vanguard spokeswoman Laura Edling. She added her firm has more than 1,500 plan sponsors and serves more than 4.4 million participants.
Raffone spoke in detail about how his firm handles the delicate task of competing with Fidelity, which is also a client. He says usually it works out nicely because Fidelity offers its advice services to smaller firms whereas Financial Engines has always gone after the larger plans and advises many of Fidelity's big plan sponsors. As of Sept. 30, Financial Engines worked with 150 of the Fortune 500 companies. See: Hitting a robo wall, Financial Engines buys The Mutual Fund Store for $560 million to bust out of 401(k) confines.
"Fidelity has their own product, right? And when you think about where competition happens, Fidelity is the largest recordkeeper in the space. And they've done pretty well over the last couple of years because they've been pretty stable vis-à-vis a lot of what's going on with other recordkeepers."
Advice contract unnamed
Raffone adds that Fidelity focuses on a bundled package for smaller plans.
"When you think about competition between us and Fidelity, right, because at Fidelity there's us and there's them so it's a great relationship for us. It is really kind of co-opetition, but it's really about two models. They have generally bundled their package in with small plans, but it's a bundle offering."
Earlier this year, Chevron Corp. announced it was looking for a new recordkeeper and issued a request for proposal. Chevron had already replaced a number of Vanguard Group funds with institutional share class versions a year ago.
In February 2016, a group of plan participants filed a lawsuit against Chevron and plan executives alleging breaches of fiduciary duty for, among other things, selecting "high-priced share classes of mutual funds" and paying "excessive" recordkeeping fees to Vanguard in part because the record-keeping contract hadn't been subject to an RFP in six years.
Earlier this year, Federal Judge Phyllis Hamilton for the U.S. District Court for the Northern District of California dimissed a lawsuit against Chevron for the second time ruling the plan fiduciaries had breached their duties. Both times, Hamilton found that in White, et al., v. Chevron Corp. the plaintiffs failed to provide sufficient facts to back up six allegations against the plan.
Losing legal strategy
The original lawsuit was filed in February 2016 by St. Louis-based Schlichter Bogard & Denton LLP. It argued that Chevron used Vanguard's prime money market fund rather than a lower-cost stable value fund that was a better performer. In August 2016, Hamilton dismissed the case but allowed plaintiffs to amend their complaint and they refiled it a month later. See: How Vanguard lost a $19.4-billion 401(k) account to Fidelity and why it's the exception to the rule -- and isn't.
In the new complaint, the defendants argue that the plan's investment lineup remained largely unchanged since 2002. But Hamilton noted that Chevron fiduciaries did move certain funds to different share classes.
Alfred says the defendants clearly were optimists in seeking to pin fiduciary breaches on Vanguard.
"It's rare for Vanguard to get sued. Why would you sue the plans with the lowest-cost funds. In this case, it didn't work. Clearly, the strategy of attacking Vanguard as a recordkeeper has been a loser."
---
---
Mentioned in this article:
---
---
---
Juliet
December 14, 2017 — 4:41 PM
What benefit, if any, is there for a Chevron retiree to move to Fidelity? My Dad is retired from Chevron and is wobbly; not sure if he should rollover funds to Vanguard IRA or stay w ESIP.
Stephen Winks
November 22, 2017 — 7:59 AM
It is all about the discernment of services provided and the value they add and the supercharged competitive business emerging. The delineation of services rendered has never been so competitive. The deeper one goes the better, as financial services (asset/liability study, investment policy, portfolio construction, performance monitor, etc.) required by statute have not been the focus of the financial services business for quite some time. SCW