Dan Campbell: Employees and employers pay a lot of wasted dollars into a system that is set up to manage the large chronic claims of their peers.
Brooke's Note: Financial planners can hardly be blamed for feeling helpless in the face of health care premiums surging, coverage declining and rhetoric on the fate of Obamacare hitting all-time highs. In the face of such a black torrent, it is often tempting to turn away from the whole ugly matter and just pay the damn bill. But like any problem, health insurance is best faced with openness and intelligence. So I was struck by this Q&A between financial planner Bryan Kuderna and benefits expert Dan Campbell and how much common sense Campbell dispenses to employers and consumers alike -- not least how a good relationship with a primary care physician can save tens of thousands of dollars, and maybe your life.
Fancy perks made famous by the likes of Google massages, professionally cooked lunches, yoga classes and doggie day care make headlines but none surpass the consideration health insurance gets from employees shopping around for a job.
By definition, a job interview entails an interviewer and an interviewee -- like in this article -- yet the lines get blurred between these two roles in a robust and fluid labor market. Interviewees are attuned to factors beyond how much they will receive in salary. Sixty percent of people report that benefits are a major concern in whether to accept a job offer, according to a Glassdoor's 2015 employment survey.
The survey also points out that 80% of people would prefer an increase in benefits over a pay raise. This broad term of "benefits" comprises everything from flexible hours, paid time off, and working remotely, to and more. See: The White House puts its best Obamacare minds behind cleaning up the 401(k) business -- starting by issuing a withering memo.
However with health insurance of burning interest for financial planners both as a human resources issue and a financial planning issue for financial advisors, I wanted some answers from an insider on the issue.
I recently had the pleasure of sitting down with Dan Campbell, managing partner of Campbell Petrie, an employee benefits consulting firm. In the last question of this interview I asked him what his favorite quote and he responded with this epigram from Mike Tyson:
"Everyone has a plan until they get punched in the face."
As the debate over repealing, replacing, repairing or retaining Obamacare rages on, we're all feeling pummeled. A plan is just what's called for.
What ALEs you
Kuderna: When does an employer have to provide group health benefits?
Campbell: They are required to offer a health plan if they have 50 or more full-time employees. However, they can also decide not to offer and pay a fine.
Kuderna: What kind of fine?
Campbell: If you are an ALE (applicable large employer) there are two penalties you could face if you decide not to offer coverage or if you don't make it Minimum Value and Affordable for your employees. The first penalty is for no coverage at all and this is a $2,000 penalty per employee minus the first 30 employees i.e. 100-person group would pay 70 employees times $2,000 or $140,000 -- probably cheaper than sponsoring a plan. If a group offers a plan where it is either unaffordable or doesn't meet minimum value requirements, they face a penalty of $3,000 per person who goes onto the exchange and purchases a health plan with a subsidy. See: How Northwestern Mutual may still get ROI on its $250M LearnVest investment but maybe only by anteing up $50M more
Kuderna: What's the biggest mistake you see an employer make when it comes to their health benefits plan? What about an employee?
Campbell: I think too many employers get tied up in little things like network and dollar amounts for copayments when they should be focusing on making their employees better consumers. I also think employees make this same mistake. They pay a lot of wasted dollars into a system that is setup to manage the large chronic claims of their peers. See: 10 most influential individuals in the 401(k) industry affecting RIAs in 2012, Part 2.
Kuderna: It seems the average joe just takes whatever the employer offers, often not looking at their medical plan again for years. Does an employee have a choice in plan or carrier?
Campbell: This is typical. If medical is not important to that employee, it won't be a factor in their decision to take the job. For some people however, this will be a large influence in accepting a role or not because they are looking to support themselves or their family for medical needs. Choices tend to grow as you work for a larger employer, but the norm is a single carrier solution with a few different plan designs to choose from. See: Schwab employee 401(k) lawsuit taunts Chuck by using Vanguard as Exhibit A.
Kuderna: When does an individual get to pick employer or individual plan?
Campbell: You can buy an individual plan at any time, so long as you are coming into the plan with no gap in coverage. By all means, if you found a plan that was cheaper and more closely aligned with your needs, you can opt out of the employer plan and enroll. The plans on the exchange will ask if you have employer coverage because the answer to the questions will determine if you are eligible for a government subsidy to lower your premium. If your employer offers affordable minimum value coverage you wouldn't qualify for an income based subsidy. As far as specific time of year, it would be at the company's open enrollment date or the annual open enrollment for the individual market at the end of the year. See: What an RIA needs to know now that health care reform has passed.
Common good
Kuderna: Exactly how do we become better consumers?
Campbell: Employers often get very concerned about the network of doctors and the copayments associated with doctors' visits or hospital stays. But what they really should be focusing on is making their entire population healthier with financially incentivized participation based wellness, i.e. having employees shop for healthcare using a transparency tool for procedures like MRI, colonoscopy, etc. If each employee was making more responsible purchasing decisions then much of what is driving utilization could be avoided. See: How RIAs can rule the 401(k) realm by becoming advocates for plan sponsors -- and start by eliminating eight marketplace conflicts
Also, this stems back to making sure that employees have a great relationship with their primary care doctor. Groups that have on-site or near site primary care tend to have better claims because there is a healthcare professional that has a great relationship with each patient. They can drive the employees to best in class and price treatment, avoiding ER and urgent care visits that tend to drive spending.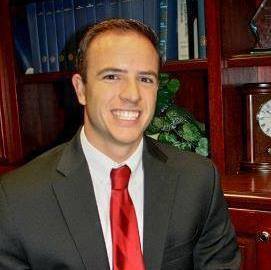 With regards to the employees, so many of us buy the best plan or the lowest out-of-pocket plan when we are offered a lower cost/higher out-of-pocket plan. I think that many people over-insure themselves from a health insurance perspective, leaving the bulk of their premium dollars going to offset the costs of a chronically ill coworker. The choice to take the lower cost plan is there, but often people don't understand the choice they have. See: With plan sponsors 'running blind' on 401k plans, an RIA jumps from $12 billion to $32 billion of AUA and adds a former J.P. Morgan chief.
Unstoppable?
Kuderna: Headlines are plastered with the rising costs of healthcare/health insurance; to what do you credit these unstoppable increases?
Campbell: Insurance prices follow the risks that they insure and apply a profit to them in order to run their business. The delivery costs of healthcare and pharmaceuticals are increasing rapidly and insurance premiums need to adjust to keep up with the risk and maintain a profit for insuring that risk.
Kuderna: For that matter, are they stoppable? Any particular change you'd like to see in the industry?
Campbell: Everything in an inflationary environment gets more expensive so I don't see cost increases stopping, but I think they can be slowed down if employers, employees, and healthcare providers work together. We are getting to a point where everyone is realizing the amount of waste in the system and are tired of paying the costs associated with that waste.
Kuderna: What kind of innovation are you speaking about?
Campbell: The overwhelming majority of premium spent for each plan on healthcare is for a small group of their employees and dependents. If government really wanted to help employers and insurance companies pricing, they would help the employers or insurers on catastrophic claims above a certain threshold, specifically for certain on-going expensive diseases like end-stage renal disease, HIV, hemophilia, emophelia, neonatal intensive care unit patients, some cancers and other high cost autoimmune diseases. If a plan or employer knew that at a certain threshold these claims would be taken over by a government-backed system, the rest of the population would greatly benefit through lower premiums. My firm currently helps our customers carve out some of these procedures (i.e. dialysis or infusion therapy) and pay them based on a percentage of Medicare as opposed to the traditional network pricing, which could be 50% to 60% more expensive. See: What an RIA needs to know now that health care reform has passed.
Prepare for the crazy
Kuderna: Most insurances I'm aware of (auto, home, life, disability, etc.) all involve some form of underwriting. Is there such a thing in health benefits? Does someone in perfect health pay the same rates as someone likely considered "uninsurable"?
Campbell: Not since healthcare reform passed. There used to be underwriting and it was good for the healthy and not so good for the unhealthy. The Affordable Care Act was a great bill for the unhealthy. This trend was a large part of why the rates were already historically higher here in New Jersey, we in the small group market moved to a no underwriting environment before ACA. It's hard to price accurately when you don't know if the insured individual is a marathon runner or has end stage renal disease. Some group products will ask for medical questionnaires, and will issue pricing based on the outcome…and most cases over 50 lives will have some blend of claims experience driving the rates. See: DOL rule-killers now on defense as legal failures add up, reinforcements don't make it to Washington and the clock ticks down.
Kuderna: Any tips for how someone can coordinate health insurance with their overall financial plan?
Campbell: While you are young, spend the least amount of money you can on health insurance, but have a mechanism in place that prevents the catastrophic loss. I think this holds true no matter what age you are at. As long as you are comfortable financially to meet your maximum out-of-pocket each year given a crazy out-of-the ordinary event, that's what you should be balancing.
Lightning round
K: What was your best investment? C: Campbell Petrie.
B: Your worst investment? C: Apartment in 2007…didn't want to rent…still underwater.
K: Favorite book? C: "Make Your Bed" by William H. McRaven was solid.
B: Your personal business hero and/or company role model? C: My late father-in-law Ralph Massa. Amazing guy.
K: As a kid, what did you want to be when you grow up? C: Athlete, to orthopedic (because I was there all the time from sports) and then Wall Street Gordon Gecko type.
B: Favorite quote? C: "Everyone has a plan until they get punched in the face."- Mike Tyson
Bryan M. Kuderna is a Certified Financial Planner, Life Underwriter Training Council Fellow, and investment advisor representative with Kuderna Financial Team in Shrewsbury, N.J. He is author of the best-selling book, "Millennial Millionaire: A Guide to Become a Millionaire by 30."
---
---
Jeremy Engdahl-Johnson
November 24, 2017 — 4:09 AM
Here are questions that should be considered as proposed healthcare legislation is formulated.   Read more at:  <a href="https://www.healthcaretownhall.com/?p=8394#sthash.uUSHV0kP.dpbs" rel="nofollow">https://www.healthcaretownhall.com/?p=8394#sthash.uUSHV0kP.dpbs</a>
Ian
November 29, 2017 — 12:40 AM
The RIA and financial planning communities (as well as the larger business community) would do well to get behind Medicare For All as a cost-effective, universal health insurance solution. It would mean no more holes blown in anyone's financial plan, unlike the current uber-expensive, dysfunctional financing system we currently have.