News, Vision & Voice for the Advisory Community
The owner of Advent and Black Diamond buys tiny two-person Redmond, Wash. firm that also solves Schwab's PortfolioCenter problem with digital add-on
November 2, 2017 — 11:00 PM UTC by Brooke Southall
Brooke's Note: No matter how many times it happens we are still somehow shocked that bigger companies can't solve big software problems. It always seems to be a handful of individuals who make breakthroughs not teams of experienced engineers with fat salaries. Case in point: A team of Advent's engineers never made much headway into pulling two decade's accumulation of customers into the cloud. Even the purchase of Black Diamond was of little help with Axys customers. Now two guys from Seattle with no fancy engineering background or even much connection to financial advice are doing what others failed to do. Their reward is that Advent's parent, SS&C, is buying them out after only three years and making them into staff engineers with fat salaries. Hoepfully their newfound vocational security won't prevent them from making similar innovative advances in the future.
SS&C Technologies Holdings Inc. is buying tiny Modestspark LLC to largely solve for the digital maw that exists between its Black Diamond clients, rich in digits, and its legacy Advent Axys and Advent Portfolio Exchange users, who aren't. See: SS&C overlords culturally shock Black Diamond RIAs in Chicago with heaviness and wow them with well-funded competency.
The Windsor, Conn.-based financial software conglomerate is purchasing the two-person Redmond, Wash.-based startup for an undisclosed price and makes its co-founders, Brad Demeter and Brian Bero, into SS&C Advent employees. See: Black Diamond loses serial white knight Dave Welling to a $10-billion RIA that uses Orion.
Jacksonville, Fla.-based Advent/Black Diamond still has about 1,800 users of its legacy desktop software products. Black Diamond users are not expected to use the new software because "digital" capabilities are built in.
SS&C defines "digital" in this case, partially, as giving niftier graphics to advisors Yet the big advance is expected on the clients side. Though Axys users can access some of their documents through a vault, Modestspark will offer a quantum-leap jump so they can see sweet graphic depictions of performance reporting. The advantage to advisors is more self-service available to the clients. See: Why legacy firms that buy robos in haste show no signs of urgency after they take title.
'Science project'
Modestspark got SS&C's attention by by winning more than 400 clients -- of which about 70% are users of Schwab PortfolioCenter -- in rapid order after its 2014 founding. Charles Schwab & Co. Inc.'s relationship with Modestspark is not expected to change as a result of its competitor's purchase of the startup.
"We are still very much business as usual with respect to our OpenView Gateway participants," says Schwab spokesman Rob Farmer. See: Schwab gives Salesforce the heave-ho as hub of Intelligent Integration.
Besides its ability to make 30 year-old software do 2017-type things, Modestspark holds another allure -- it is cheap as hell compared to a switchover to a new system. Though SS&C's Eli George, director of advisory solutions management for SS&C/Advent, tossed out a few of the usual disclaimers on pricing, he said that a small RIA, say, with $100 million of AUM, might pay $3,600 a year and a big one, with the likes of $1 billion of AUM, might pay $8,000.
"Surprisingly, a lot of the firms $1 billion and more were coming to us," George says. 
The Modestspark purchase not only solves an RIA desktop software problem efficiently, it also puts to rest a legacy Advent problem that SS&C acquired, says Peter Giza, principal of Spitbrook Associates, an advisor technology consultancy in Auburn, N.H.
"This is a replacement for Advent Direct. Everyone knew when they attempted that that it was going to fail. It was a science project." Peter Hess throws a Black Diamond lifeline to stubborn Advent Axys users, but will the price be right?
Buying time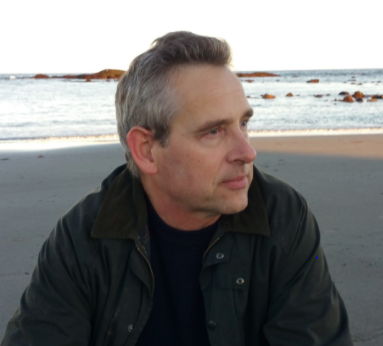 George says Modestspark also replaces Black Diamond Link to some degree though it is a different animal that goes deeper into outsourcing. The big carrot for the purchase of the Modestspark cow -- rather than continuing to operate under a reseller agreement of its software -- was that it acquired talent in the form of the two founders. See: Black Diamond partners with MoneyGuidePro to create a turnkey product
Giza adds that the intelligence of this move by SS&C can not be overstated because the RIAs using Axys -- uniformly in their 50s, 60s, and 70s -- are mostly concerned about staying in their comfort zone. Formerly their option was to uproot and switch to Tamarac, Orion Advisor Services LLC or Black Diamond. See: SS&C's first big act as Advent Software's new owner is to put RIAs using Axys and APX under Black Diamond.
"The comfort of the actor is huge thing. Switching softwares is like moving custody from Fidelity to Schwab. In this case, there's nothing to be scared of."
George says Modestspark succeeded where others failed in two ways. It started by talking to advisors and it made Modestspark work with any underlying portfolio accounting system.
It's brilliant, with one minor caveat to its immodest advance, Giza says.
"It's more than the next step. It's two or three steps. But is SS&C going to take the next step? Where do they go? How do I get a true digital environment?"
Now SS&C has a few years to figure this one out. See: SS&C buys Advent for the Geneva crown jewels so what happens to Black Diamond and Advent Axys?
---
Mentioned in this article:
---
---
Share your thoughts and opinions with the author or other readers.
Stephen Winks said:
November 4, 2017 — 2:42 PM UTC
---
---