RIA lawyers cry foul against Bressler, Amery & Ross -- keeper of the Protocol flame -- after Morgan Stanley exit throws sunlight on attorney behavior
A livid Sharron Ash says she was stonewalled by Bressler, Amery when she called for info after spotting a buried notice that Morgan Stanley was bowing out of the Protocol
Sharron Ash: What next? Are they going to call it attorney-client reporting?
---
Related Moves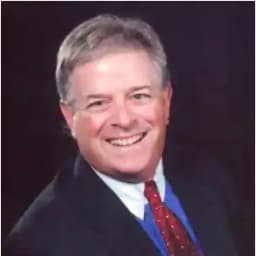 ---
---
---
Mentioned in this article:
---
---
---
Jeff Spears
November 2, 2017 — 4:13 PM
This story is starting to read like an NFL case. Morgan Stanley is the Roger Goodell and the players are the brokers. Eventually Tom Brady gave up
Fred St Laurent
November 3, 2017 — 12:24 PM
Many of us recruited before Protocol and know this will only impact the budget line items and benefit the attorneys involved. The way it was done is onerous and casts a shadow on the law firm, more than Morgan Stanley. We are seeing a lot of moves this week, that might have taken longer, or not happened at all, if more time was given to make the final decision. We actually move advisors from non-protocol firms all the time. This is not a big deal. The reality is that the article I read addressed the facts: some firms are on and off, as needed, to recruit and have taken advantage of the list. It has become more of a joke, than a commitment to many. Brokers will still move, lawyers will make more and it will all end up costing the clients in the end. Just another reason for HNW clients to focus on a real relationship with an advisor who cares, and not the Firms who see them and their advisors both, as a commodity.
Joe Ziomek
January 28, 2018 — 9:15 PM
Protocol???????? I have reason to believe the lawyers and their client brokers don't understand protocol. Or they understand it as much as they want to....just like fiduciary. Depending on the day, er, actually the case........these BROKERS, their attorneys AND custodians and their attorneys are willing to speak out of both sides of their mouth. Depending on who is paying the bills, these arguments, like, those put forth by Hamburger firm and their ilk. Hey it's just like any business.....why are we surprised, Fred. Last paragraph.....right on brother!