News, Vision & Voice for the Advisory Community
A livid Sharron Ash says she was stonewalled by Bressler, Amery when she called for info after spotting a buried notice that Morgan Stanley was bowing out of the Protocol
November 2, 2017 — 5:26 AM by Brooke Southall
Brooke's Note: Perhaps no profession shows more collegiality than lawyers. But most lawyers are also sticklers for ethics in their own field.  When they think something may be way out of whack, concern over ethics quickly usurps collegiality. This article addresses a tricky case on one level. Bressler, Amery & Ross was given a task not normally associated with law firms -- keeping a list. So there is slim rule book at best. But what Sharron Ash is saying is that a conflict is a conflict. And she isn't going to stand by quietly -- particularly if the two-hatted behavior of lawyers could have real legal bearing on her clients, Morgan Stanley stockbrokers. These stockbrokers, she says, may be in legal peril by Morgan Stanley exiting the Protocol thanks to what appears to be their lawyers' clever manipulation of the list. Specifically, effectively negating the 10-day warning. 
As a lawyer who helps stockbrokers leave Wall Street firms to become RIAs, Sharron Ash is accustomed to the everyday, and sometimes dubious, dealings of wirehouses and their executives.
After all, people forgive tigers who eat their zookeepers because the big cats are carnivores living by their DNA coding.
But the chief litigation officer of Hamburger Law Firm, got spitting mad at how the whole Morgan Stanley withdrawal from the Broker Protocol went down Monday. See: Timing of Morgan Stanley's Broker Protocol withdrawal sends shocks through RIA legal and recruiting circles.
The Englewood, N.J.-based lawyer is angry on behalf of Morgan Stanley brokers, whom she believes were denied the 10-day notice that is considered cricket in the contract. 
But Ash's ire is directed barely, if at all, at Morgan Stanley itself, but rather at the behavior of law firm Bressler, Amery & Ross, P.C., which wears two hats in this drama -- one as counsel for Morgan Stanley and the second as the keeper and administrator of the Broker Protocol list.  
Ash takes the view that the law firm's objectivity is compromised in using its administrative position to aid Morgan Stanley in starting its 10-day exit-notice clock from the Protocol sub rosa. This information is vital to brokers seeking to leave the firm and to lawyers who protect the interests of those individuals based on that information. See: A Goldman Sachs team attempts breakaway with a client as stakeholder in new RIA and suffers the consequences.
P.S. We're out
According to Ash, Bressler, Amery went beyond simply yanking the name and sitting on it. The Florham, N.J.-based firm, she charges, actively obstructed efforts of lawyers to access the list in the interim period. Ash says that when she called the law firm, she was given a seemingly boilerplate response of: wait for the official list to be emailed out at it's regular time. It's something she had never been asked to do before when making similar requests.
"I was turned away at the gate. It was a 180-degree turn."
Brian Hamburger, CEO of MarketCounsel  and echoes the charge: "Bressler kept this notable withdrawal embargoed for seven of the 10 days, making a mockery of the Protocol 10-day notice provision."
Ash placed the call to New York-based Morgan Stanley Monday after noticing what looked like a "by-the-way" announcement of its withdrawal at the end of a press release dealing with other matters -- and which did not specify when it would go into effect. 
In the past, Ash says, Bressler, Amery has been quick to share Protocol additions made by RIAs with wirehouses on an interim basis -- particularly when it comes to their own wirehouse clients like Morgan Stanley and New York-based wirehouse UBS. See: How Wells Fargo is using 'counter-punch' to get unheard-of upper hand in the poaching wars with Morgan, Merrill and UBS.
Sunshine in
Ash also alleges that Bressler, Amery plays favorites with its wirehouse clients by asking non-wirehouse firms to supply information in regards to their qualifications to be on the Protocol list.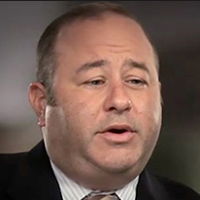 But the Morgan Stanley move required a more overt move by Bressler's lawyers, says Hamburger. "This time, it would seem that Bressler's behind-the-scenes deceit has been thrust into the sunshine."
Neither Morgan Stanley nor Bressler, Amery responded to requests for a response to charges of impropriety. A message was left on the voicemail of Morgan Stanley's Margret Draper and the voicemail of Brian Amery at Bressler, Amery.
However in a statement on its website, Bressler, Amery claims not to "interpret the terms of the Protocol; or police signatories' conduct as it relates to the Protocol"
Its fuller statement reads:
"Bressler, Amery & Ross, P.C.'s role in administering the Protocol is strictly limited to maintaining and distributing lists of Protocol signatory firms and their contact information. Bressler, Amery & Ross, P.C. does not: provide legal advice as it relates to the Protocol; interpret the terms of the Protocol; or police signatories' conduct as it relates to the Protocol."
Still ringing
Something doesn't add up, according to Patrick J. Burns Jr., attorney and president of Advanced Regulatory Compliance Inc. of Beverly Hills and publisher of The Breakaway Broker. 
"The Protocol withdrawal sent to the Protocol administrator by Morgan Stanley dated Oct. 24 was not made known to other Protocol members until this week. Some overdue procedural updates may be needed for the Broker Protocol." 
Ash states that Bressler's practice of going beyond its brief as impartial conduit and asking questions of companies that submit their names and emails is tantamount to pre-action discovery.
"It's very unusual for a litigant to get pre-action discovery," she says.
What next?
Ash is pessimistic about Bressler changing its ways given its dependence on Morgan Stanley as a big client.
"What next?" she asks. "Are they going to call it attorney-client reporting?"
Bressler still has not responded to Ash, with her call going unreturned, she adds.
---
---
Mentioned in this article:
---
---
Share your thoughts and opinions with the author or other readers.
Jeff Spears said:
November 2, 2017 — 4:13 PM
Fred St Laurent said:
November 3, 2017 — 12:24 PM
Joe Ziomek said:
January 28, 2018 — 9:15 PM
---
---