Lowell Putnam: It ensures everything on both sides of the transaction is 'fit for purpose,' meaning it's just down to the National Securities Clearing Corp.-DTCC to do the necessary work..
Brooke's Note: When you are a tiny startup competing in a field of giants, you have two choices. You can go low with a microniche or go high and provide a product above and beyond what the giants do because they are stymied by innovator's dilemma. Up til now, Apex and Quovo have gone the microniche route, for most part. But in this article you'll see they are teaming up to provide a service that doesn't yet exist; one that if it did would be considered utterly indispensable. Yes, it's currently aimed at robos tired of saying move your brokerage account to us to go digital but first send your assets into this dark analog hole called ACATS. But if the transfer process can be digitized it'll set off a round of innovation in account transfer that is long overdue -- and one that will advance Apex and Quovo toward a more giant future.
Quovo and Apex Clearing Corp are taking a swing at solving a problem that most firms have long since given up on -- the quick, smooth transfer of a portfolio of assets from one custodian to the other.
The New York-based software maker -- with Apex of Dallas as its first client -- is proclaiming that their joint capabilities can take the the stoppered drain of automated customer account transfer service, or ACATS, and make it work like a Roman aqueduct where assets freely flow like a bank-to-bank transfer of cash, offering instant gratification.
ACATS is the industry parlance for how cash, stocks, domestic bonds and listed options move, usually from one broker-dealer to another. The process involves four parties: the client, the delivering firm, the receiving firm and the national clearing body the NSCC, and is riven by six days of sending and receipt.
Amazing difficulty
"It is amazing just how difficult money movement still is in the industry," says Lex Sokolin, Autonomous Research's London-based global director for fintech strategy.
The way it'll work is for a machine learning algorithm to analyze the data, make sure it matches, and through use and trial and error improve its ability to spot holes and repair them in advance, says Quovo CEO Lowell Putnam. See: Quovo rakes in $4.75 million from VC backers and a triumvirate of angel RIAs: Carson, Bicknell and Lockshin.
It thus ensures everything on both sides of the transaction is 'fit for purpose,' meaning it's just down to the National Securities Clearing Corporation-DTCC to do the necessary work. See: Schwab wins long-awaited green light from the SEC on alternative-assets distribution. See: Schwab wins long-awaited green light from the SEC on alternative-assets distribution.
Given that the DTCC world of clearing protocols is a cobbled-together hodgepodge based on institutional peculiarities that has yet to be solved for at any level -- and that arguably the need for a solution is resisted by giants who enjoy making money on the prolonged float -- it may be far easier said than done. Quovo works with Mountain View, Calif.-based Addepar, which is trying to make the alternative assets -- the industry's roughest data -- flow. See: Addepar deal may salve big, lingering pain point for RIAs who use alternative investments.
Fed-Ex of ACATS
Until ACATS flushes with the whoosh of a supercharged Japanese commode, there's a bonus to applying Quovo's data monitoring: An advisor can track assets through ACATS much like tracking of a package via Federal Express.
The practical effects are monumental, according to Will Trout, senior digital analyst for Celent in London.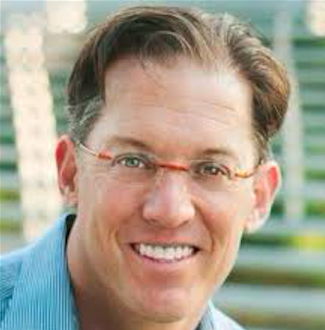 "Speeding up the process of submitting, monitoring and completing an ACATS transfer is simply part of a larger story," he says. And for robo-advisors especially, "this [platform] is actually transformational."
Not so fast, says the biggest custodian of assets of independent advisors, Jersey City, N.J.-based Pershing, a subsidiary of BNY Mellon, which holds custody of about $30 trillion of assets in contrast to the $30 billion of Apex. See: With Pershing as canvas, Dan Skiles and Peter Mangan paint a picture of a budding RIA custodian.
"Large complex investors have a unique set of needs," a Pershing spokesman writes in response to a query for this article. "The financial professionals that service them require a broader range of solutions [than robo-solutions] to meet their clients needs." See: Coming RIA custody fees and a new recruiting war catch the attention of deal hounds in Manhattan.
The Quovo product is characterized as being "in development" for launch some time in 2018 and its pricing can neither be named nor characterized right now, according to the company.
So what?
On the issue of large complex investors having a unique set of needs, Pershing finds an ally in Sokolin.
"[Apex and Quovo are] overplaying how important convenience is in moving assets. Just because I can move money quickly doesn't mean I want to. This is an enabler."
Indeed, the presumption has always been that ACATS process itself was to blame -- something that Quovo and Apex claims is an admixture of truth and myth.
"There's also a third party here, which is the clearing-house, which I think gets a very bad rap," says William Capuzzi, CEO of Apex. "It's easy to blame them for why ACATS has worked as badly as they have, but when you pull open the hood and see what's really going on there the ACATS do what they're supposed to do, but there's a data challenge underneath, it's a garbage out-garbage in system."
What can't be overstated is the need to address the account transfer issue, says Steve Lockshin, CEO of AdvicePeriod, an Los Angeles-based consultancy.
Faster asset transfer "is something that all players, incumbent or fintech, will eventually need to offer their clients," he says.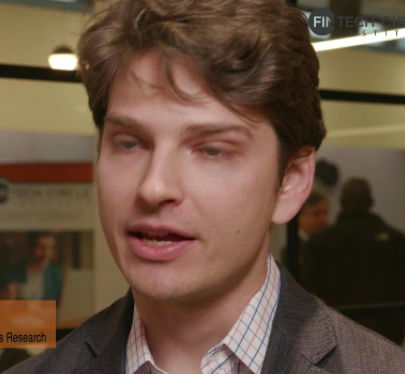 For Lockshin, "the next wave of true reform in the financial services arena will occur when transferring your brokerage account is as easy as transferring your cell phone number." See: A peek inside the rising RIA custodians fighting to overtake the Big Four.
Big assets, big problems
In the short-term, the Quovo-Apex push is aimed at robo-advisors for whom the ACATS problem poses a threat to their very business model.
The implicit compact between digital firms like New York-based Betterment, Stash and Silicon Valley-based Robinhood and their clients is that they provide seemingly magical instant gratification, fingertip control and transparency. For the most part, these firms have delivered. But it's important to note that virtually all assets that get moved to their coffers come in small denominations from clients' bank accounts. See: As the 'finance Snapchat,' Stash rakes in another $40 million of VC funding as it onboards at rate of 1,000 new 'HENRY' investors every business day.
But real growth requires more sophisticated feats of prestidigitation. Accounts of $1 million or more of complex assets need to move over in point-and-click fashion. If a client's first experience with a digital advisor is an analog asset transition process, the mundane machinery behind the magic is revealed.
"Its significance lies not in marginal account processing gains but in the ability of robo-advisors to view, and assuming the client's acquiescence, bring over assets in one fell swoop," Trout says. "[This allows] robo-advisors to scale quickly by yanking assets away from banks and other incumbents."
But this is the thinking Wall Street has relied on in keeping account transfers technologically frozen in the 1970s.
The Pershing spokesperson writes: "We continue to see digital offerings which are primarily designed to help serve smaller investment accounts."
Not playing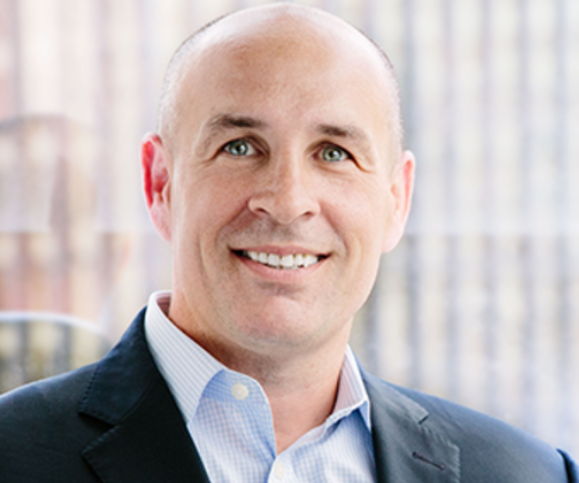 Putnam says that the scale and scope of new account openings will change considerably, "because I don't just transfer over the $500 bucks I have lying around, which is honestly all I have to commit to a new account today. What it allows me to do is to take 50 bucks from my checking account and the $50,000 dollars I've had in my play money trade account that really hasn't been doing what I want it to do."
According to Trout, these $50/$500 transfers "represent an opportunity for digital advice firms and a risk for banks and other incumbents," while tools like Betterment's SmartDeposit already indicate "a frontal assault at bank checking accounts." See: Betterment rolls out free baseline human advice to all customers with a smartphone and no RIA and cuts price on premium advice offer.
"Apex facilitating the ACATS will reduce cart-abandonment and yes, the movement of money from the boomers to a digitally savvy generation of [millennial] investors presents a great opportunity," Putnam says.
For Apex, the Quovo deal is a chance to keep alive its objective of pushing toward the reinvention of asset custody itself. It's just not quite there yet.
When TD Ameritrade got hundreds of its RIAs steamed up about changes to its ETF platform recently, Apex was a beneficiary. Yet the firm allows that all the phone calls it received has yet to translate to assets. The idea of switching to a fee-based custodian, even one with low fees, is a bridge too far for many advisors. See: TD Ameritrade angers RIAs who feel 'blindsided' after TD Ameritrade's actions prompt the departure of all Vanguard and some iShares ETFs from its NTF platform.
Apex is also rebounding in the wake of number two VC-backed robo Wealthfront Inc.'s's decision to dump the Dallas-based custodian, which suggested that the reason the Redwood, Calif.-based firm is now developing its own APIs is that Apex's much vaunted technology was a little too off the rack for a Silicon Valley firm. See: With robo-advisors on the rise, robo custodian Apex is rising with them, a diamond mined from the rubble of the Penson Worldwide debacle.
Betterment continues to use Apex but declined to respond to a request for comment for this article.
Unspoken Yodlee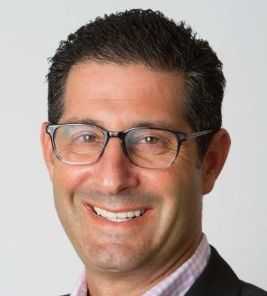 Quovo has a parallel struggle to that of Apex -- a mouse in an elephant's world but at a time when starting from scratch could yield benefits. Investors recently staked another $4.5 million on the idea that Putnam can figure it out before Yodlee and ByAllAccounts trample them. Quovo rakes in $4.75 million from VC backers and a triumvirate of angel RIAs: Carson, Bicknell and Lockshin Yodlee declined to respond to a request for comment.
Underscoring the challenge of getting ahead, Sam McIngvale, head of strategy at Apex says his firm could just as easily have done its deal with Yodlee, a Silicon Valley data supplier, data sharer and data analyzer. It chose Quovo because of the like-minded people at the startup, he says. See: Yodlee schools RIA tech startups at The Vault and RIABiz stops by.
Big custody and clearing firms are known for high throughput, high accuracy and high security backed by a big brand.
But that leaves at least one potential weakness to exploit, according to Sokolin.
Apex is "competing with the core custodians of [San Francisco-based] Schwab Advisor Services, [Jersey City-based] TD Ameritrade, Pershing, and [Boston-based] Fidelity Clearing & Custody Solutions, [and that] technology and speed of money movement is a key element of that strategy."
It is also cooperating.
BNY-Apex coopetition
Apex Clearing and BNY Mellon today announced real-time sending and receipt of funds from bank accounts without creating accounts on other services, 24/7/365. It was launched on November 13, 2017, with BNY Mellon as a pioneering bank in the network. It is the first new payment rail for the U.S. since the ACH network was introduced in 1974.
"This first transaction marks a once-in-a-generation innovation in the way businesses exchange funds," said Tony Brady, Digital Investment Platform Officer, BNY Mellon Treasury Services. "Today is only the start of that new wave of change. It opens the floodgates to huge opportunities for BNY Mellon to innovate within our platforms and services and in our client relationships."
The system takes 15 seconds. or "nearly instant to irrevocable funds in trading accounts," says McIngvale.

"It is helping us deliver on the promise of innovation and digital leadership that we make to our clients and pushes us further ahead of the industry by making near-instant account funding available to our clients' customers."
---
---
Mentioned in this article:
Wealthfront
Portfolio Management System
Top Executive: Andy Rachleff
Quovo
Portfolio Management System

---
---
---
Peter Giza
November 15, 2017 — 3:07 AM
Making the account transfers as easy as a phone number transfer [Lockshin] would certainly be transformational. Remember that there was a time that this was not possible and certainly perceived as not a good thing by the carriers. Then the FCC came along and made phone number porting law via Wireless Local Number Portability starting November 24, 2003. I find it unimaginable that the SEC would enact such account portability but it would certainly make ACAT a reality. Back to reality and that ACAT ala Quovo / Apex is heresy :) Having proposed a common data pipeline and APIs to the industry in years past I speak from experience. However, things have changed significantly in the past five years and there is momentum for sweeping change. One of the major differences between ACAT and other money movement platforms is that ACAT has no social aspect to it. Its not a cool thing that you can experience with or collaborate with friends. You're moving your investment account(s) from one place(s) to other(s). Outside of the undesirable removing of control from the entity holding the accounts there are the litany of systems and protocols used by each of the controlling entities. Having worked with DTCC on the Alts side I can say without hesitation that the clearing entity gets a bad rap and doesn't deserve most if any of it in context. The ACAT solution _should_ be far easier than marshalling alternative and private investment data. Chasing alt data could be a simple as a file download or calling a 4 person PE manager who still sends out statements via paper and US Mail. And then there are the backend systems ranging from - wait for it - and API sitting on FTP - oh boy, to green screen scraping and worse. Just having ACAT provide FedEx-like tracking of the process would be a big accomplishment at this point. I believe and certainly hope that they can get beyond the hurdles that they will encounter. When I proposed that an industry standard data pipeline be brought forward for RFC I was told very directly 'we don't want account data directly accessible because then people will start moving their accounts'. It is all about control. But as I argued then and argue now, accounts don't get moved unless there is a life event, someone isn't doing their job or you don't have a competitive marketplace anymore and making someone's life miserable moving money is not good business. To be sure the technical aspect is daunting due to many arcane systems but those are the kind of problems software engineers love to solve. The bigger issue is getting those in control of those accounts to cooperate. All it will take is two of them to get in on the program and everyone else will have to follow. Pete
---