David Mann: We're leveraging active management expertise at Franklin Templeton and bringing it into the ETF world.
Brooke's Note: For a company as big, old, proud and well-known as Franklin Templeton, the rationalizations for why ETFs should be ignored are long and diverse. So even after thousands of articles on the topic of ETFs cannibalizing mutual funds, the accelerating capitulation of Franklin Templeton to this trend stands out. As a bastion of active management, its ability to analyze stocks is considered world class so it likely did not escape the company's attention that its own stock trades today at a level it did as far back as 2006 -- and we are in a bull market. It is time for Franklin Templeton to embrace RIAs with greater fervor. Producing ETFs is a place to start, even if it underscores the strategic oversight of not starting a decade ago.
Swallowing one of the bitterest pills in its esteemed history, Franklin Templeton Investments is jumping aboard the ETF bandwagon, selling in favor of what it used to sell against. See: Morningstar renders ETF verdict by discontinuing ETF-only conferences after category becomes the Vanguard-BlackRock show.
The San Mateo, Calif.-based mutual fund giant with $750 billion of managed assets has been introducing new exchange traded funds over the past year under its LibertyShares brand and plans to move ever deeper into the marketplace, as highlighted by several product launches in recent weeks.
Franklin, which has 650 employees in 30 countries, is showing the zeal of the converted with more than two-dozen ETFs in existence is so far targeting domestic and foreign stocks and bonds and with more products on the way.
Though the Franklin Templeton is not saying exactly how it got religion so late in the game, several years of reverse flows likely tested its faith in the creed of relying exclusively on a future of selling actively managed mutual funds, pundits say.
Four years of red ink
Franklin Templeton's organic net asset growth was a negative 5.3% for fiscal 2017 – the fourth straight year of "red ink," wrote Morningstar's Gregg Warren, who follows Franklin Resources, which is the parent company that trades under the BEN ticker symbol on the New York Stock Exchange, in a report published in July. See: How John Hancock's DFA ETF deal is really the culmination of an old and effective Manulife strategy.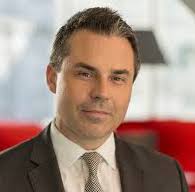 Franklin Resources shares trade at about $41 today -- a price at which a buyer could have purchased them during parts of 2015, 2012, 2011, 2007 and 2006.
It's clear that flows into mutual funds are slipping generally. "There have been consistent outflows from actively managed strategies" in recent years, notes Jennifer Muzerall, an associate director at Cerulli Associates, a Boston-based financial industry consultant.
Total domestic equity fund assets for mutual funds increased nearly 14% for the year through this past September. The problem is that's below the stock market's 16.2% advance over the same period, based on the S&P 500 Index, the Investment Company Institute, a trade group in Washington, reports.
By contrast, domestic equity assets for ETFs, although a much smaller asset pool, increased nearly 31% for the 12 months through September 2017, according to ICI's data. See: How and why Morningstar sliced 16 bps for RIAs by dumping third-party mutual funds and stamping its Switzerland brand on its own mutual funds.
Daunting stats
The better news for venerable mutual fund brands that cave in to making and selling ETFs is that advisors are forgiving.
Several advisors told RIABiz that they'd at least consider using Franklin Templeton ETFs.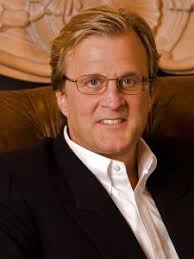 "We're open to anything," says Justin Sibears, managing director at Newfound Research LLC, a wealth management shop in Boston with $127 million of AUM that runs separately managed accounts filled with ETFs. "We're agnostic to an extent with providers."
Blackrock's products have advantages, he notes, but innovations in the sector sometimes convince Newfound to shift to a newer fund for client portfolios.
One example: the firm uses the JPMorgan Disciplined High Yield ETF (JPHY), in part because of a relatively lower expense ratio. Launched in 2016, JPHY's 0.40% expense ratio is modestly below the 0.49% for Blackrock's iShares equivalent, the iShares iBoxx $ High Yield Corp Bond ETF (HYG), according to Morningstar.
Paul Dietrich, chief investment officer at Fairfax Global Markets LLC, an investment advisor in Middleburg, Va. approaching $27 million of AUM, currently owns some Franklin Templeton ETFs. "I knew Sir John Templeton," he says, noting that at one point he was on his advisory board. "I like their emerging-market and smart-beta ETFs."
Yet deeming Franklin's ETF push successful will take several years at a minimum. Meanwhile, there are some daunting statistics to consider.
"Ninety percent of all the ETF revenues go to products over five years old," says ETF analyst Eric Balchunas. "Most people want to see some liquidity [in the ETF trading] and that takes a couple of years unless you get extremely lucky."
Nothing less than a decisive triumph is needed to rationalize such a major expansion of the brand. A mediocre outcome might pass muster for a lesser firm, but the company's prominence in the fund business ensures that the results will be widely read and evaluated, for good or ill. See: TD Ameritrade is 'gathering feedback' after Michael Kitces's blogged overture for RIA collective bargaining on wholesale ETF line-up shift.
Bold, risky start
Last month's launch of 16 single-country, market-cap weighted ETFs – its first suite of passive products – are notable for their razor-thin expense ratios – 0.09% for funds targeting developed markets and 0.19% for emerging markets. See: The smart beta ETF industry gets blasted at swank Manhattan summit by an unlikely group of critics.
Consider the Franklin FTSE Germany ETF (FLGR), which charges just nine basis points – well below the expense ratio for the 21-year-old iShares MSCI Germany ETF (EWG), which pinches investors for a relatively hefty 48-basis points, according to Chicago-based Morningstar Inc.
It's a bold move. Offering ETFs that sharply undercut the competition with low fees is significant, says Bloomberg ETF analyst Eric Balchunas. "Even a one-basis-point reduction can move money."
By that standard, Franklin's single-country ETFs mark a strong debut for the company's first set of passive funds.
Even if Franklin Templeton finds success with its country funds, the victory will hardly be decisive. Targeting foreign equity markets one by one, after all, is a specialty field off the radar. Individual investors and financial advisors tend to favor broader-themed ETFs when venturing into foreign equities.
Will RIAs bite?
Convincing large numbers of RIAs to use new products can be a tough slog, although changes in distribution platforms can be catalysts for reshaping old habits. The sudden changes to the list of commission-free ETFs on TD Ameritrade's platform, for example, is a wake-up call for some advisors. TD Ameritrade angers RIAs who feel 'blindsided' after TD Ameritrade's actions prompt the departure of all Vanguard and some iShares ETFs from its NTF platform.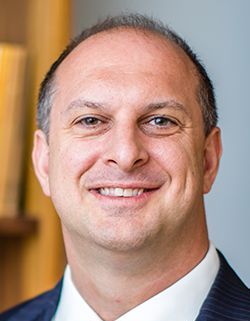 Jason Vavra at VCM Wealth in Collegeville, Pa. says he was an early adopter of ETFs and used a number of commission-free products on the TD platform, including Vanguard funds. But the recent announcement that changed the lineup of products that are available sans commissions "caused me to re-evaluate the ETFs that I use in my models." VCM has more than $38 million of assets under management.
Perhaps Franklin's biggest advantage is its size and reach, which at least guarantees that the firm will put up a strong fight. Big firms have the capital and the distribution, notes Sondhelm Partners' Dan Sondhelm. Not surprisingly, the LibertyShares funds – most less than a year old -- are available on platforms at Schwab, Fidelity, TD Ameritrade, and Pershing.
Big wheel in driver's seat
A key executive in the company's newly formed ETF division insists that there are still growth opportunities for new exchange traded products, particularly in the so-called smart-beta and active-management niches. See: LPL Financial clips wings of 20 top fund companies by asserting itself as 'gatekeeper' on newly launched DOL-proof 3.5% flat-commission mutual fund superstore.
"We're leveraging active management expertise at Franklin Templeton and bringing it into the ETF world," says David Mann, global head of the firm's capital markets division for exchange-traded products.
Meantime, Franklin's efforts to reverse net negative flows is playing out in personnel moves.
Global distribution efforts will be in the hands of Jed Plafker starting Dec. 1. Plafker started at Franklin Templeton in 1994 and oversaw international distribution for the firm since 2006 through a period of "exceptional growth," according to the firm. See: Charles Schwab & Co.'s vertical play to monopolize ETF market -- to be its low-cost maker, distributor and manager -- diesels ahead as ETF OneSource grows again.
A disappointing start for Franklin
Franklin Templeton's foray into ETFs actually began in 2013, when it rolled out the Franklin Short Duration U.S. Government ETF (FTSD). The product has since been rebranded under the LibertyShares label. Performance-wise, FTSD earns high marks. Morningstar affords it a four-star rating out of a possible five. The 0.25% expense ratio isn't the lowest in the bunch, but it's reasonable, especially since the fund is actively managed. Arguably the relatively elevated fee is worth it since the fund has performed well. See: How DFA is putting its John Hancock on the ETFs category.
As a sign of things to come for Franklin's renewed efforts at asset gathering with exchange-listed products, however, FTSD's results are mixed. Recently passing its four-year anniversary, the fund's net assets total just $135 million as of early November, according to Morningstar. That may be a decent-sized pot for a second-tier firm, but it's mediocre for a money manager of Franklin's size and standing.
For perspective, consider another short-government ETF – Vanguard Short-Term Government Bond (VGSH), a passive fund that holds nearly $2 billion in assets, charging a slight 0.07% expense ratio. See: After Vanguard gains $550-billion ETF lead, Fidelity makes 'rabbit out of the hat' play to regain ground.
Played out?
In recent years, the ETF business have become increasingly competitive and fees have continued to slide -- in some cases to rock-bottom levels that a few years ago would have been laughed off as unlikely. The message, say analysts, is that in order to compete as a new entrant in the field, innovation will be as critical as low fees. See: An outflow-plagued American Funds holds its ETF fire until it can resolve the vehicle's front-running exposure, which defies a resolution.
"A lot of financial advisors have their preferred vendors and products, but there's always something missing," notes Dan Sondhelm of Sondhelm Partners, an asset-management consultancy in Alexandria, Va.
For the moment, Franklin Templeton's strategy seems to be to throw an array of funds at the wall to see what sticks. Although the conventional, low-cost indexing sector for ETFs is dominated by The Vanguard Groud, Blackrock Inc.'s iShares funds, and State Street's SPDR products, Franklin Templeton isn't conceding this corner entirely, at least not yet. Rather, the game plan is to offer funds in all three major ETF niches: standard cap-weighted indexing, along with active and smart-beta funds. See: How BlackRock stopped Vanguard from devouring ETF market share by pleasing RIAs -- but how that strategy could endanger iShare profit margins in the long run.
"Investors want all three in some form," Mann reasons.
Gotta try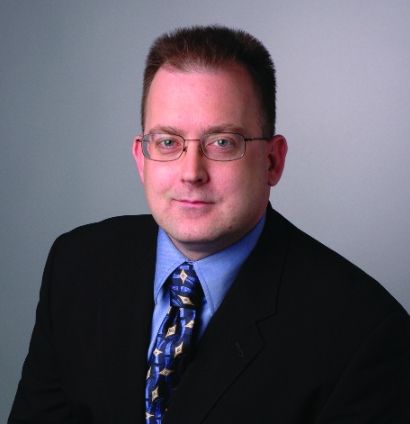 Maybe it's unfair to judge Franklin's ETF prospects based on one offering, and with a product that's effectively the fund equivalent of a weird uncle in an otherwise mutual fund-dominated household until recently. Now that the company has made a stronger and presumably long-term commitment to the marketplace, it's reasonable to wonder if the prospects for success are more encouraging.
One analyst who follows the company is skeptical. "They'll pick up assets, but I'd be surprised if it's meaningful," says Warren.
There's also the potential risk that the new products will cannibalize assets from the existing mutual funds.
Risky or not, launching ETFs is the least worst option, says Bloomberg's Balchunas. "Some mutual fund companies have done nothing and hope that something changes." But standing still opens the door to letting ETFs continue to eat your lunch. "If you go in [to the ETF market] now, at least, you could potentially save assets."
Mutual fund sunset
Growing a new business line that moves the needle for one of the largest money managers in the United States, overseeing roughly $750 billion, won't be easy, Morningstar's Warren explains. Even if the firm beats the odds and amasses a significant amount of assets in ETFs in the near future, the profit margins will pale next to its existing line up of mutual funds -- a product line that historically has charged significantly higher fees vs. ETFs.
Consider the Franklin Strategic Income Fund, a 23-year old fixed-income product with more than $6 billion in assets. Net expense ratios for the fund's various asset classes range from 0.52% to 1.32%, according to the company's website. Assuming a $6 billion portfolio, the lowest fee translates into a tidy cash flow of more than $31 million a year. By contrast, the substantially lower expense ratios and relatively small asset pools for the firm's ETFs ensure greatly diminished revenue relative to the old model. And with the prospects of fees going even lower, perhaps even to zero in some cases, it's clear that ETFs can only replace a small fraction of the rich cash flows generated by high-priced mutual funds.
DOL rule is ETF booster
The general tide that favors ETFs is putting downward pressure on fees across the financial industry, notes Frank Polefrone, a senior vice president at Broadridge Financial Solutions Inc., a Lake Success, N.Y.-based consultancy.
"We've seen a huge amount of flows out of plain-vanilla active-manager funds into ETFs," he says. One result is that the shift is forcing active managers to change their fee structure to stay completive. Broker-dealers are a factor, too, as they take load funds off platforms and move toward something approximating institutional pricing for advisors, he adds. See: In echo of DFA-RIA custody strife, Morgan Stanley nixes new Vanguard mutual fund account openings.
The Department of Labor's new fiduciary rule isn't helping the old guard. By expanding the definition of fiduciary to all financial professionals who offer investment advice, the ruling strengthens the case for using ETFs over actively managed mutual funds.
Indeed, two aspects of ETFs – low fees and high transparency via tracking indexes – aligns with a fiduciary's legal and ethical responsibility to prioritize client interests. See: LPL Financial's DOL-rule memo to reps implies deeper message: Become an RIA or stand down on giving rollover advice.
Many advisors think that moving to lower-priced ETFs is a safer route to satisfying fiduciary standards. Would they be sued if they continue to use actively managed mutual funds? Unknown, but "they don't want to take that chance," says Balchunas. "You can see it in the flows [into ETFs]."
Insurance helps ETFs -- robos, too
Changes to insurance industry rules are expected to boost demand for ETFs, too. The National Association of Insurance Commissions recently revised its classification of bond ETFs and now treats them as fixed-income securities as opposed to equities, which was the previous standard. The result, analysts say, is that the change opens the door for the insurance industry to ramp up its holdings of bond ETFs in the years ahead. See: Silicon Valley $300-million RIA strikes back at $30-trillion BNY Mellon with act of counter-intimidation.
That could provide Franklin Templeton with a new market that's potentially huge. But insurers seem to recognize the opportunity, too, and have recently been launching their own ETFs. USAA, for instance, this year rolled out several equity and bond funds, which are available commission free if purchased through a USAA brokerage account. Other new ETF players in the insurance industry include John Hancock, Nationwide and Hartford. See: How DFA is putting its John Hancock on the ETFs category.
The growth of so-called robo advisors is also a new source of ETF demand. The combination of low fees, clear investment targets for portfolio strategies, and transparency are a powerful combination that align with the simplicity of robo-based investing models. A recent PwC survey of asset managers and financial services providers found that 64% of respondents expect that the rise of robo advisors will have a "moderate" impact on ETF demand; 29% anticipate a "significant" impact. See: Fidelity launches new robo as Schwab's hits $8.2 billion in assets.
Double-edged precedent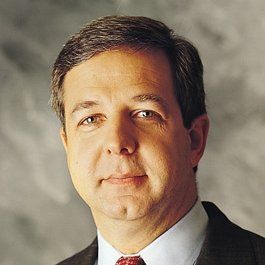 Although Franklin Templeton faces a challenging environment at this late date for gaining traction, there's a moderately encouraging precedent for a relative late-comer to the field.
The bond manager Pacific Investment Management Co. (PIMCO) began moving into the niche in 2009 and now has more than a dozen products in the U.S. market, targeting smart beta, conventional indexing, and actively managed strategies. The first fund – PIMCO Enhanced Short Maturity Active (MINT) – is the largest actively run ETF in the US with roughly $7.7 billion in assets as of early November, according to Morningstar. See: After storming PIMCO, Dan Seivert puts LA on RIA map with high-aptitude Summit.
There have been some duds, too, in PIMCO's lineup, but that's par for the course. Launch a dozen or more products and it's inevitable that some will wallow in relative obscurity and face the threat of closure at some point. See: Bill Gross jumps back in the 'total return' game, first with a one-client, $100-million SMA, he tells P&I, but with a mutual fund on the way.
Nonetheless, PIMCO offers real-world evidence that old-school active managers that came of age with open-end funds can still find a degree of success in the exchange-listed marketplace.
PIMCO and caution
But PIMCO's record also offers a cautionary lesson for Franklin.
After nearly a decade, PIMCO's total ETF assets in the US are $14.5 billion, says a company spokesperson. The fact that its exchange-listed pool isn't bigger is a bit surprising, given PIMCO formidable history as an active bond manager. As such, the company's foray into the ETF space suggests that there are limits to how far a big mutual fund manager can transition to an exchange-traded-product world.
Keep in mind, too, that PIMCO has nearly a decade head start over Franklin Templeton. It's reasonable to assume that the opportunities for growing an ETF business at this point will be tougher.
Tougher but not impossible. Broadridge's Polefrone suggests that Franklin's prospects for success are still encouraging to the extent that the company can offer products that stand apart from the usual suspects. "Where active management is still doing fine is in fixed income and emerging markets," he says. Leveraging Franklin's existing active-management expertise and repackaging it in ETFs raises the odds for success.
Bloomberg's Balchunas also sees some potential for latecomers to the ETF party, noting that there are still trillions of dollars in mutual funds. If a portion of that eventually moves to ETFs, it's still early for the ETF business. "It could be the third inning, so why not go in now?"
---
---