News, Vision & Voice for the Advisory Community
Although its theme was elusive, the Denver-based advocacy group and standard-setter drew 1,800 advisors to the Country-Western capital
October 9, 2017 — 7:57 PM UTC by Graham Thomas
Brooke's Note: Any successful system of governing and accountability starts with checks and balances. At the practice level, firms are undergoing a pretty radical uptick in accountability as RIAs take hold and the DOL rule begins to make its mark on brokers. The CFP Board is also supposed to be part of what pushes advisors to be accountable but in turn advisors need a way to watch them. But advisors are busy so they rely on their associations to be their voice. And that is where the FPA conference gets interesting. The Financial Planning Association is not by definition an association of planners, though many of its members do lots of planning. It is the association of CFPs and Michael Kitces's presence in Nashville was a reminder to FPA leadership of where they need to lead in that system of unspoken checks and balances.
The Financial Planning Association remains the big tent organization for financial advisors. But the flip side of near-boundless inclusiveness is standing for very little.
The tension was palpable at the 2017 FPA Annual Conference this past week in Nashville where virtually anyone with a CFP designation -- planner or broker -- is invited.
Heightening that tension was the fact that the event's shining celebrity, Michael Kitces, who I pulled aside for a moment, elbowing my way through the many people trying to buttonhole him, is also the industry's most vocal critic of the CFP Board.  Michael Kitces attacks CFP Board for jacking fees 17% in name of 'strategy' when the certificant is flush with $20 million in reserves. 
FPA accountability?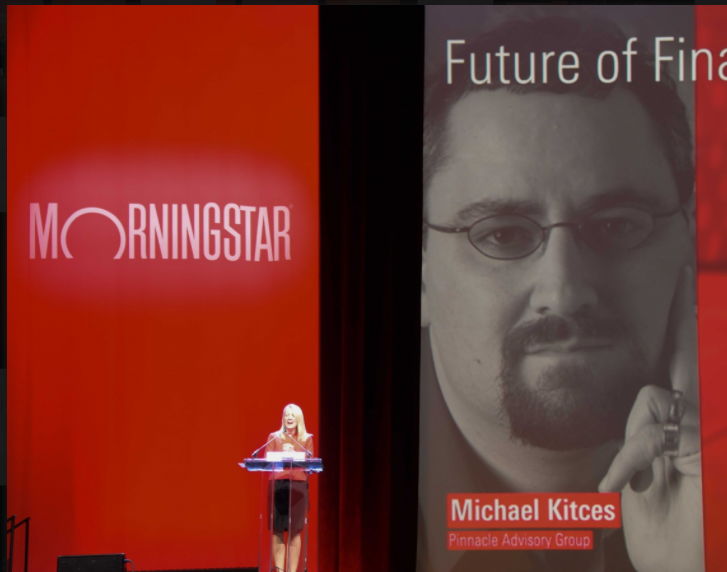 "The FPA has been silent about this, and the board opaque in the spending explanation. Giving both of them a nudge of accountability should not rest with some blogger dude -- it should be with FPA .... You have to have a plan for all this money-what's the plan?" See: A palpable camaraderie accrues in Boston as FPA provides support group for lonely CFPs and the atomized niche firms that serve them.
Noting the snafu last year with the $25 "donation" charge -- which was refunded by the Denver, Colo.-based organization -- Kitces is clearly monitoring the charges, albeit reluctantly. 
"I don't want to be the dude. And I think they are trying, which is why FPA MAC (the advisory council) was created. I would caution them that membership organizations vote with their feet, so go out of your way on the trust dynamic."
Nor is Kitces getting great grassroots support. In my conversations with advisors, none were aware of the CFP Board's proposed fee increase.
Lewis Walker, past president of the FPA and Kemp Award Winner, summed up the prevailing sentiment.
"I wasn't aware so I'm not sure what I think. At some point there is a utility cost here."
More helpful was FPA president Shannon Pike, a CFP, who sent the following statement to RIABiz:
"FPA has been approached by some CFP professional members about CFP Board's recently announced dues increase. The FPA Member Advocacy Council, who is charged with listening to and being the voice of our members, is assessing the feedback first and then will determine how best to proceed."
Opportunity by the bushel
The recently announced tie-up between LPL Financial and National Planning Holdings illustrates the customary push and pull and which has created what David Fischer of Independent Financial Group in San Diego has called "the best recruiting environment I have seen in 25 years." See: LPL Financial's tack to roll-up mode -- complete with trash-talking its sweet terms for NPH -- may send its rep count sailing past Morgan and Merrill.
Seemingly almost giddy at the opportunity, Fischer continued: "We are having fruitful conversations with [more than 10 prospective] branch offices."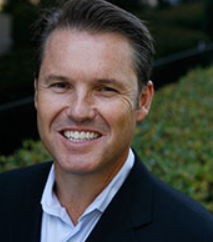 Pressed for specifics on why the advisors were looking around, Fischer stated, "For many it's been 'I just don't want to go to LPL because it feels like it's going back to a wirehouse.' For others, they feel like the timing in too much in favor of LPL, so they are forging their own path."
Malcolm Thomas, director of business development and recruiting of Signator Investors, the broker-dealer of John Hancock and Manulife Financial, opined that retention might hinge on the clearing firms.
"Look, everyone is evaluating options, always, and LPL will be a good fit for some. But repapering is a big deal."
Repapering is industry-speak for switching custodians -- something that is stressful for advisors because it typically requires a series of signatures from clients and opens the possibility that clients will use the occasion to switch advisors.
Absorbing OSJs
Signator's strategy is to embrace an area of the market that LPL is balking at -- big-asset-but thin-margined offices of supervisory jurisdiction, which are like the branch offices of the IBD world. See: Tensions build with OSJs after LPL Financial's 'about face' on held-away RIA assets and forced use of its corporate RIA.
"We are really looking to absorb OSJ's, like the deal we recently did with Royal Securities – those have to be partnerships based on resources and support," says Thomas.
The other subspecies of attendee at such a conference are software-minded experts like Joel Bruckenstein, who always commands a room and speaks bluntly. He summed up the recent Envestnet and FolioDynamix deal that still has observers buzzing about the threat and opportunity it represents.   See: Hitting home run, Envestnet buys FolioDynamix creating '$2-trillion' super-platform.
"I think they bought a competitor. Yes there is some overlap, but it's a nice addition for Envestnet." When asked what this means for Tamarac, Bruckenstein nonchalantly shrugged, "not much."
Next question.
The conference made room for an expert in the dismal science of economics and markets in the person of Brad McMillan, chief investment officer at Commonwealth Financial Network, who sounded several cautionary notes.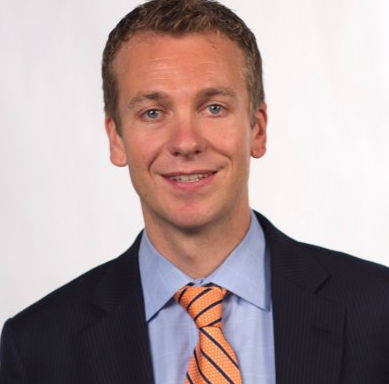 Stash cash
On the Fed raising rates he said: "A bad rap overall, I considered buying food for basement at one point, and then nothing happened when they began unloading."
On healthcare: It's been a tremendous growth escort, but it's a broken economic engine since the current system is broken. As an economist I believe that if something cannot go on forever it will stop -- not sure what will cause that, but is a humanitarian crisis that isn't going away." 
Bottom line? "Value is a safer place, but not safe. But to avoid systemic risk you have to move out of the system, and that means something like managed futures," he told me after he spoke. 
Tech-savvy TAMP
One company managing for the future is XY Planning Network, which six weeks ago launched a TAMP called XYIS, short for XY Investment Solutions.
XYIS is a wholly owned subsidiary of XYPN, and is a for-profit TAMP-lite that markets with wording like "members not users" and "a bit more altruistic." Its co-founder is Alan Moore (Kitces is the other).
"We launched the TAMP this year in response to members saying they wanted Betterment-style tech savvy, TAMP models, but with the full breadth capabilities of a traditional custodian," Kitces says. "Thus why we built XYIS on top of TD Ameritrade and with RobustWealth 'robo' tools."
There is nothing small about 506 advisors, who manage more than $1 billion in AUM, across all their custodians and investment providers - ("all inbound, no marketing!" he noted.) in under 24 months. When asked to sum up the goal of XYPN, "All about focus, and actually having a focus," he said without clarifying what the "focus" is.
Wade Pfau, in his own sardonic way, put forth a compelling argument that the 4% withdrawal rate rule of thumb is flawed. Pfau is professor of retirement income at The American College of Financial Services. 
A 50/50 portfolio of stocks and bonds works in the US and Canada, and nowhere else -- which inevitably leads to lower withdrawal rates. Coupled with longevity in the United States increasing to a future where 43% of the population will live past 95, the warning bell has been sounded.
Financial health starts with ... health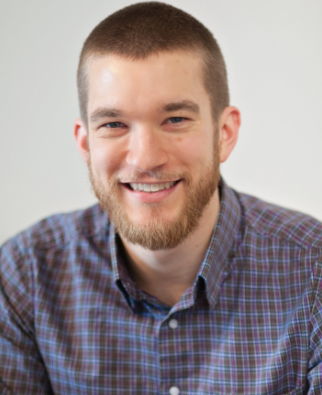 Following up on the "humanitarian crisis" comments from Brad McMillian, I took in a session by Dr. Katy Vortava and her company, Goodcare.com. She has been consulting advisors and their clients on healthcare planning for over a decade.
A Ph.D. in health economics and nursing, Vortava really gets into the weeds in her presentation, which illustrates how difficult and confusing healthcare can be, but what an incredible opportunity as well.
"You can't do anything for your clients health but you can help them control costs" and "stay healthy, shop smart" by looking at resources like the medication comparisons at healthcare.gov.
Heather Holmes, CEO of Genivity, a health-meets-wealth software that calculates the out of pocket healthcare and assisted living cost in retirement and exhibited at the conference states: "Opportunity in healthcare is enormous for financial advisors to bring real value and service to the relationship, since advisors aren't going to be paid for asset management as they have in the past. Clients need this help, and the costs are severely underestimated, putting financial plans at risk."
The writer of this article, Graham Thomas, sells advertising for RIABiz, which potentially impacts his impartiality in covering people and the event.
---
Mentioned in this article:
---
---
Share your thoughts and opinions with the author or other readers.
CFP A Challenged Mark said:
October 10, 2017 — 2:49 PM UTC
---
---