News, Vision & Voice for the Advisory Community
RIAs run out of superlatives for the eight-year exec's ability to 'get it' at both the intrapreneurial and entrepreneurial level as he ascends to president of $2.3-trillion Fidelity Institutional
October 6, 2017 — 8:06 PM UTC by By Lisa Shidler
Brooke's Note: It bears repeating. Fidelity Investments is both a giant mom and pop business and one of the more corporate corporations you'll ever run across -- and that is why it remains on top of the heap with more than $6.2 trillion of assets. Hybrid vigor. But those juxtaposed characteristics also make getting up the executive ladder there akin to climbing a greased pole. You can't be too corporate or too much of a maverick. Most executives get accused of one or the other -- and not just at Fidelity. So it is really tops to read the comments gathered by Lisa Shidler from a variety of sources on various perches in the RIA business and the unanimity on a certain 'it' factor Durbin possesses. The anecdote told by Steve Lockshin about Durbin showing him at a time when he was most entrepreneurially vulnerable almost brings a tear. I've told a similar tale of Tom Bradley's warmth to me when I was out at InvestmentNews in 2008. See: What Tom Bradley's 25-year reign at TD Ameritrade says about the RIA business. What it comes down to with Durbin is that we all want to do business with a big competent company if there is a person we can appeal to in a pinch who we like, trust and know can get things done without too much insanity. It's kind of why investors like RIAs. With this hire, RIAs just cemented having that person for the foreseeable future. Durbin now oversees his old RIA custody unit, which needs to share strained parental attention with Sanjiv Mirchandani who also heads the industry's second-largest clearing firm in National Financial Services.
Mike Durbin proves it just doesn't have to be that hard.
Yes, he just pole-vaulted over a variety of colleagues at Fidelity Investments to secure a spot as president of Fidelity Institutional, the division that includes custody to RIAs, reporting, again, directly to Abigail Johnson, chairman and CEO of Fidelity.
And yes, there are the hard corporate rungs that he placed his feet on to rapidly rise at the Boston megafirm since being hired from Morgan Stanley to head RIA custody in 2009. That includes parachuting into Radnor, Pa. to head eMoney when its charismatic founder, Edmond Walters, bailed out with little warning. Edmond Walters bolts from eMoney and Fidelity Investments scrambles to manage the jilt.
Since then, Durbin, 49, has shown his ability to cool his heels in one of those faceless head-of-product jobs back in corporate land that is the antithesis of heading a software high-flier with 30% annual growth.
Though his accomplishments pop from the CV page, Steve Lockshin, founder of AdvicePeriod, speaks for many in summing up why few would complain about where Durbin landed this time.
Great and small
"Mike's always been a straight shooter who has the ability to deal with a large organization on one hand and then deal with a relatively small RIA and navigate both very well," says the principal of the RIA that manages $1.5 billion of assets from Los Angeles. "He's the reason we're so loyal to Fidelity."
Few outside hires get tested at Fidelity Investments the way Mike Durbin was. Then again, few executives climbed the ranks so high so fast in the family-owned firm.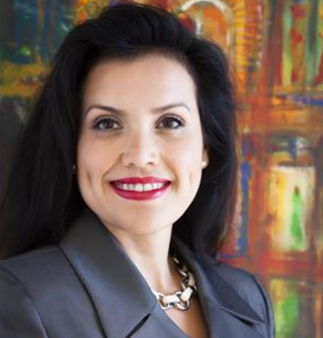 In February, 2015, he oversaw the transition of Radnor, Pa.-based eMoney Advisor LLC. 
Finally, in December 2016, Durbin was charged with the overseeing that firm's product. See: Mike Durbin gets right to work as eMoney CEO with MoneyGuidePro coopetition deal -- even though he's 'interim'.
Next trillion
From his new perch, Durbin will oversee more than $2.3 trillion in assets. Three business units will report to Durbin: Fidelity Clearing & Custody Solutions led by Sanjiv Mirchandani, Fidelity Institutional Asset Management led by Judy Marlinski and Fidelity Capital Markets, led by Tom Tesauro. Fidelity Institutional makes up about one-third of Fidelity's assets under administration -- $2.3 trillion of its $6.4 trillion total. 
Now the question is whether Durbin's experience in the trenches with RIAs and eMoney engineers will translate into success in the Fidelity c-suite. Much of the business he oversees in clearing and custody at Fidelity constitutes borderline commodity services. It'll combine demands of keeping thousands of advisors happy, keeping Fidelity's famous technology stack competitve and keeping his boss, Abigail Johnson, convinced that he is making the right moves at the right time.
"This position is absolutely significant. It's his second senior promotion in 12 months and it clearly puts him as one of the key right-hand persons for Abigail Johnson," says Jim Lowell, principal of Advisor Investments, an RIA that manages $4.7 billion of assets from Newton, Mass.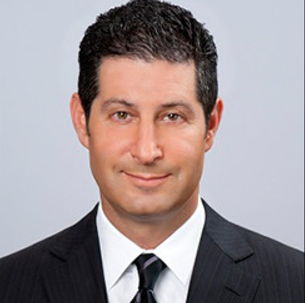 "She's putting her imprint on the company she's leading. It's a clear sign that the next generation will lead Fidelity to the next trillion." See: Abigail Johnson to succeed her father as head of the board -- but will her leadership style resonate in a company seeking a new true north?
High-minded
Durbin replaces Jeffrey Lagarce who, at 63, is transitioning to a senior advisor role. 
"It's wise that Abby will keep Jeff Lagarce on as a senior advisor," adds Lowell who is also editor, Fidelity Investor and Fidelity Sector Investor. "She's taking a very high-minded approach to this transition of the next generation of leadership and understands the value of those who are long-tenured in the business and the need for the passion of the generation. Mike has earned every rung of the ladder he's gotten." See: Abigail Johnson takes Pyramis back to its Fidelity roots after her father tried to create exalted brand.
Cecile Munoz, president of U.S. Executive and Search and Consulting in L.A., says Johnson put a lot of thought into her decision to put Durbin at the helm of Fidelity Institutional.
"I suspect the entire team is energized to have a proven leader take the helm," she says. "This is a perfect example of the distinctive advantage that having a brilliant, readily executable succession strategy affords a firm. The value is so much greater than a seamless transition.  It expands proven leadership, results and the exponential results a cohesive team can bring; top down and bottom up.  Mike has truly earned the role and vote of confidence."
Trust, respect and no BS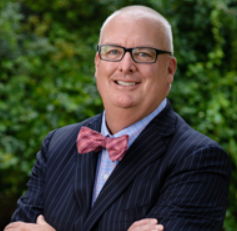 Durbin is respected across the industry as a smart and thoughtful business leader but also as a straight-shooter. 
"He's the most straight-up and fair no-bullsh** kind of guy," Lockshin says. He recalls when he was trying to build up Advizient -- the perhaps before-its-time attempt to create a fiduciarally equipped national home for RIAs -- and couldn't get custodian leaders to give him and Charles Goldman candid feedback.
That wasn't the case with Durbin.
"We're talking with all of the custodians and he's the only one who said here's what I think, and here's what the challenges are and he gave us an answer and no one else did. He just created a tremendous amount of trust and honor." 
Eye on RIAs
Durbin continued to show his focus on clients in responding about his new job in an email. 
"The number one thing I will do in this job is serve as chief advocate for our clients and their business needs. Fidelity Institutional is a very important and growing business for Fidelity. We are committed to the success of our clients, and to continuing to invest in this important business."
Even though Durbin no longer has direct responsibility for the RIA unit, the advisors are very much still under his watch due to direct report Mirchandani's continuing to run the clearing and custody solutions. 
"Sanjiv continues to have autonomy to run the business, and has done so very successfully.  Ultimately, Fidelity Clearing & Custody Solutions is one of three businesses that falls under Fidelity Institutional, and I am responsible for it," Durbin writes in an email. 
Another one of his oversights is making sure eMoney's integration will be handled by his successor.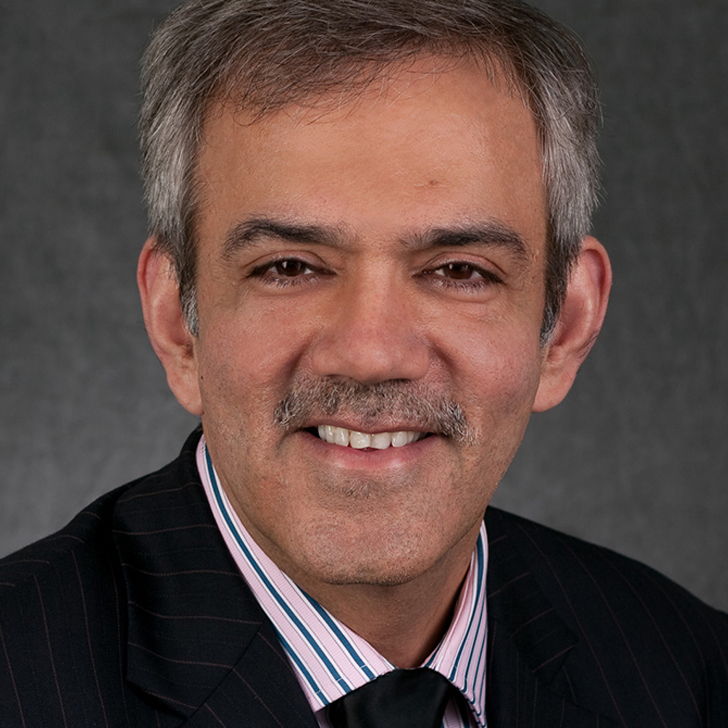 "Integrating eMoney's technology with Fidelity's Wealthscape platform is a core part of our technology strategy, and will continue to be a priority.  It's something that my successor in the product and platform technology role will be very focused on, working closely with Ed O'Brien and the team at eMoney," Durbin says. See: eMoney -- with an immense Fidelity presence -- pulls out stops to debut RIA robo AMP, which shared buzz bandwidth with Envestnet M&A.
Exec on tap
Dynasty Financial Partners's Shirl Penney says Durbin will succeed in this role just as he has in all of his positions at Fidelity.
"Mike Durbin is one of the most talented people in the RIA space," says the leader of the New York-based firm. "His depth of experience on the wirehouse and RIA sides of business, investment product and technology backgrounds, and experience in leading people makes him uniquely qualified for this position especially given where we are in the industry today with the rapid growth in RIA space and the reasons behind it."
Penney adds: "When I first met Mike he instantly got what we were doing in building a platform to support top RIAs, and he was behind us from day one.  He has great vision and is client-focused; its good to see he will be an even bigger advocate for all of us in the RIA space going forward." See: Mike Durbin is putting his stamp on Fidelity as an RIA custodian for asset-flush breakaways
---
Mentioned in this article:
eMoney
Financial Planning Software
Top Executive: Edward O'Brien
---
---
Share your thoughts and opinions with the author or other readers.
---