News, Vision & Voice for the Advisory Community
As sales chatter hits a fever pitch on the conference cocktail party circuit, the Chicago roll-up affiliates with a white shoe recruit and gains some needed business-as-usual credibility
October 5, 2017 — 11:23 PM UTC by Brooke Southall
Brooke's Note: HighTower Advisors is a three-ring circus in the best of times but periodically it becomes a four- or five-ring circus. Now appears to be very much one of those times, which tests both CEO Eliot Weissbluth and staff and the firm's board of directors, which includes investors like David S. Pottruck. See: HighTower passes up $40 million capital raise, takes a big breather from deals and implements a pacing regimen. As it keeps three business lines pushing forward, HighTower is also negotiating, sources say, on multiple fronts to tap new sources of financing. Finance is mandatory for all firms but it is the lifeblood of a complex financial organism like HighTower with an inorganic growth habit. Though Barnum & Bailey no longer performs in the Big Top, there are reasons to believe -- starting with today's announcement of a very hot J.P. Morgan recruit -- that at HighTower the show, in the form of a suspenseful high-wire act, goes on.
A breakaway senior banker from J.P. Morgan Private Bank will use the broker-dealer, RIA and back office of HighTower Advisors LLC but will keep ownership and the newly minted name of his new firm. 
Miami-based Marc Shachtman, 49, is launching True Wealth Advisory Group with $500 million of managed assets -- assets that will sit on Chicago-based HighTower's ADV. 
HighTower declined to respond to a request for information beyond what's contained in its press release regarding this recruit. But by any measure, this catch has a the markings of a coup for the firm around which sale rumors have swirled for a while now, according to Louis Diamond, New York-based principal with Diamond Consultants.
What HighTower pulled off comes as chatter about the roll-up's own ownership and capital structure going forward hits fever-pitch. See: The HighTower Advisors 'for-sale' rumors grow to include a named suitor. Sources inside the RIA M&A community and the general RIA populace at recent industry events offer varying levels of specificity but there's a rising certainty that some sort of deal is being struck.
Life signs
Although HighTower faces challenges in juggling the concerns of its partner advisors, sources say the industry sale watch may represent an overreaction in at least one respect: the firm still has good cash flow and a way forward in bringing on new business.
Hightower's growth and future as an RIA roll-up and outsourcer -- and recruits like Shachtman -- are not directly affected by restructuring that will affect high-production broker partners, the sources say, and each continues to thrive. Contract deals like Shactman's don't bring up complex questions about common stock ownership.
A sign health is that it continues to hire people, get bank financing and win new business -- all of which suggests that constituencies allowed to conduct due diligence like what they see, according to Danny Sarch, principal at recruiter Leitner Sarch Consultants of White Plains, N.Y. 
But winning assets on contracts has a potential downside.
"You have to earn it every day or else advisors leave," he says.
Revolving suitors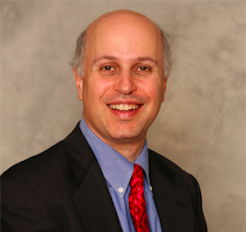 Ironically enough, it is J.P. Morgan, according to news reports, that is serving as HighTower's business broker and/or negotiator for potential private equity suitors.
The names of potential buyers -- as supplied to RIABiz by anonymous sources, and which we will refrain from naming for now -- change by the week but center on financiers rather than industry players. See: Elliot Weissbluth's second in command walks from HighTower to an ivory tower of 'pari passu' ownership with an 'impeccable' reputation.
No clues were to be found about the circumstances surrounding Shachtman's signing in a prepared remark from Kimberly Papedis, managing director and head of national sales & platform strategy at HighTower. 
"HighTower advisors share our passionate commitment to putting the client's needs first. Marc and the team at True Wealth Advisory Group exemplify the integrity and dedication that are hallmarks of the HighTower community."
Complex needs
"The HighTower platform caters to our specialized needs as financial advisors and independent business owners," he says in a release. "Affiliating with HighTower was unequivocally the right choice for our team and our clients." 
At J.P. Morgan, Shachtman also served as a banker team lead for the Miami market, mentoring a team of colleagues, and was a member of the J.P. Morgan U.S. Private Bank Advisory Council, which shaped Private Bank priorities nationally.
---
Mentioned in this article:
---
---
Share your thoughts and opinions with the author or other readers.
Stephen Winks said:
October 6, 2017 — 7:10 PM UTC
---
---