News, Vision & Voice for the Advisory Community
Cynthia Loh puts fresh face on Schwab Intelligent Portfolios and Schwab Intelligent Advisory as Betterment puts out a help wanted sign
October 3, 2017 — 7:58 PM UTC by Lisa Shidler
Brooke's Note: This article needed careful construction because it touches a handful of high-voltage lines. Cynthia Loh departed the number one VC-backed robo in Betterment, where she led the 401(k) side, to join the number one robo-advisor -- period -- in Schwab. This seems to indicate a minor vacuum in Betterment's 401(k) business and an effort by Schwab to fill voids in its management team to keep up with its runaway robo success. While robo chiefs in the VC-backed realm like Mike Sha, Bo Lu, Andy Rachleff and Jon Stein attain fame, observers are harder-pressed to match faces at to robos at Schwab -- especially since Naureen Hassan's departure -- and Fidelity. See: What exactly to make of Morgan Stanley poaching robo-talent Naureen Hassan from Schwab on the heels of Greg Fleming's departure. The good news for Schwab is that Loh brings not only managerial experience but the intangibles that come with Silicon Alley bona fides. That could help Schwab attract other talent of that stripe, eliminating a potential disadvantage for a legacy firm in an entrepreneurial line of business.  
As its robo-assets soar to seemingly effortless heights, Charles Schwab & Co. is hiring an intriguing ex-Betterment talent to ensure that its good fortune holds.
The San Francisco-based investments giant, with $24 billion* of assets under automated management in Schwab Intelligent Portfolios and Schwab Intelligent Advisor, hired Cynthia Loh, the ex-general manager of Betterment for Business, the division that oversees the New York-based robo's 401(k) unit.
(*Schwab reported robo-assets of $20 billion for the second quarter ended June 30 with a growth rate of $1.3 billion per month to SIP and SIA leading up to that date. Schwab will report the updated SIP amount on Oct. 16.  See: Vanguard RIA's growth leaps to $5B of assets per month in 2017 as Schwab's RIA robo jumps to monthly $1.3B.)
Update as of 10/16/2017: Client assets managed by Intelligent Portfolios (Schwab Intelligent Portfolios  and Institutional Intelligent Portfolios) totaled $23.0 billion, up 125% from the third quarter of 2016. 
The Schwab robo-launch's differentiators were its "zero" fee, its 24/7 access to service personnel and its national advertising. Yet the look and offering of the Schwab Intelligent offering are considered plain-vanilla in scope. See: What's up with Schwab getting into the robo-style online advice business and is Windhaven the linchpin?
Self-directed, robo-inflected
Yet almost from the start, Schwab's robo has proven to be a natural in attracting assets, with experts pointing out that the offering fits the mindset of the traditional self-directed investor Schwab's legacy discount brokerage platform has served for decades.
Loh's hire evokes a sense that Schwab and New York based Betterment are more conscious of each other than they let on. 
By most industry reckoning, Betterment is the number two robo-advisor with about $10 billion in auto-managed assets. Still, many regard the firm, founded in 2010 by millennial Harvard graduate Jon Stein, as the leader when it comes to innovation. See: How Power Player Jon Stein's braggadocio about how Betterment is the next Amazon may be a blind distracting from stealth IPO moves and surgical deployment of a flesh-and-blood workforce.
'Cannibalized'
This spirited rivalry between legacy Schwab and startup Betterment is one reason Schwab's hire of a Betterment exec made analysts do a double take.  
"It is surprising that Schwab would be able to convert an entrepreneur to an intrapreneur," says Lex Sokolin, London-based partner and global director of fintech strategy for Autonomous Research LLP.  
Before Betterment
That said, before landing at Betterment Loh held posts at more corporate employers like PIMCO, headquartered in Newport Beach, Calif., and New York-based Merrill Lynch. Loh who graduated from Stanford University Graduate School for Business in 2007, was also director of business development at healthcare startup ZocDoc.
In a fast-out-of-the-gate start two years ago, Betterment for Business signed on 50 plan sponsors before its growth slowed to a more stately pace. It now says it has 300 plan sponsors.
Loh, 37, served a two-year stint as general manager at Betterment. A source close to Betterment says Loh left the firm four months ago. Betterment spokesman Joe Ziemer confirmed Loh is no longer with his firm but would not state when she left. Loh did not respond to a request for comment.
'No, we aren't'
Whatever circumstances brought Loh to Schwab, the move says a lot about the firm's future plans, says Sokolin. Specifically, he suspects Schwab is considering launching its own robo 401(k) plan. 
"It's a race against the clock -- can the startup get enough customers before the incumbent updates it's offering and satisfies existing clients," he writes in an email.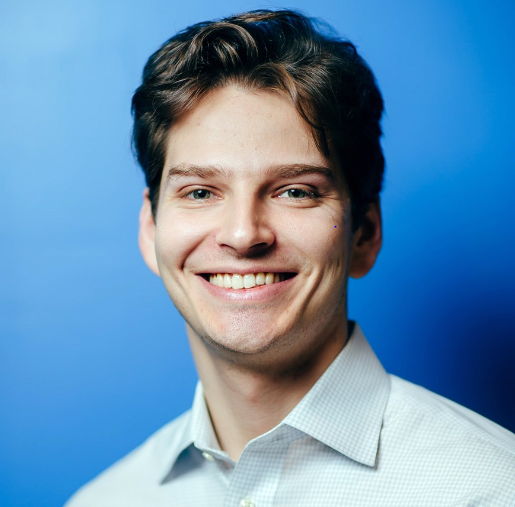 "It wouldn't be surprising that Schwab, having replicated both B-to-C and hybrid-advisor robo-advice from startups, would now be looking to the opportunity of applying robo advisor technology in the 401(k) market," See: Power Player: Larry Raffone is racing to 'lock up' the 401(k) market by taking its robo head start and combining it with a semi-national RIA
Sokolin adds: "It's a natural adjacent play for Schwab given its technology, resources and reach. And it's yet another channel to distribute its asset management product."
Not according to Schwab. When asked if the firm is considering a robo 401(k) plan, spokesman Mike Cianfrocca responded with a simple: "No, we aren't."
He added: "That doesn't have anything to do with [Loh's] role here." See: How Schwab is gearing up its RIAs to fight for 401(k) assets.
Instead, Cianfrocca says Loh will be focused on boosting Schwab's existing robo. "Her role doesn't have anything to do with our 401k) business. In her new role, she'll be focused on client experience and the growth strategy for our retail digital advisory services, Schwab Intelligent Portfolios and Schwab Intelligent Advisory." See: Schwab unveils its virtual future to plaudits but using green CFPs as its real people, mandatory 6% cash, could prove troublesome.
Elusive next level
Loh reports to Tobin McDaniel, Schwab's senior vice president of digital wealth management. McDaniel is the day-to-day leader of robo services and Loh will now oversee the retail client end for the robo. McDaniel reports to Neesha Hathi, who oversees Schwab's overall digital strategy and platforms. See: What exactly to make of Morgan Stanley poaching robo-talent Naureen Hassan from Schwab on the heels of Greg Fleming's departure.
Meanwhile, Betterment is looking to hire a new head of product to run the 401(k) business. Someone, Ziemer says, with a deep understanding of the 401(k) business who is "able to take the business line to the next level." 
But Mike Alfred, co-founder and CEO of research and data-provider BrightScope Inc., remains skeptical that Betterment will ever thrive in the 401(k) arena. He says the number of plans it firm notches up is meaningless unless Betterment can make them turn a profit -- a tall order in a low-asset, low-margin world of micro-accounts.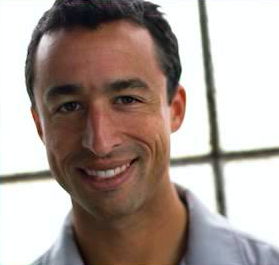 "I've been very consistent about how hard it is to compete with the Fidelitys and Schwabs of the world and the money that goes into this space is pretty intimidating. I don't like the retirement business for new entrants. It's too expensive for these firms," says Alfred, whose firm is based in La Jolla, Calif. See: Buyer scoops up BrightScope using Genstar capital
Betterment's Ziemer begs to differ.
"We are continuing to grow and invest in the business line," he writes in an email. "We have an exceptional team in place." 
Betterment declines to list its assets in the 401(k) business but Ziemer says his firm is forging ahead fruitfully. "We're adding new plans and hiring for multiple roles," he says.
Buzz deficit
Alfred says he's heard very little about Betterment's retirement business, which he takes as an ominous sign. BrightScope's core business is tracking the success of 401(k) plans.
"I love Betterment but I haven't heard much about Betterment's 401(k) business and, that in and of itself, is the problem. In order to have a chance against these big brands, you need a ton of buzz and other providers should be talking about you, but no one is concerned about losing startups and plans with assets less than $1 million," he says. See: Why legacy firms that buy robos in haste show no signs of urgency after they take title.
Sokolin posits that Loh may have seen things Alfred's way in the sense it's unusual to see someone leave a robo and join a more traditional firm.
On the other hand, Sokolin muses, a number of factors may be in play here. "There is always a narrative around market size and making a bigger difference. if the technology can be deployed at a much larger scale at Schwab, perhaps that is a more interesting career challenge."
"Or perhaps Betterment is too much of a B-to-C company, with the other distribution channels playing second fiddle to the company's main focus," he says.
The company is wise to keep its focus on profitable non-retirement assets, Alfred adds.
'Where the growth is'
"You're spending a lot of money to serve these small startup plans and you're not getting much back. The question is how long can a company of Betterment's size try to grow in a fundamentally uneconomic space. It's not even clear that the biggest players want to stay in this place. J.P. Morgan sold its recordkeeping business." See: The second-largest 401(k) provider drops 'Great-West' for 'Empower'.
Loh's move to Schwab appears to show that she's interested in the retail arena, Alfred says. 
"Schwab's growing really fast here," he says. "If there was a huge opportunity to build what Betterment did in the retirement channel, I'm sure she'd be doing that. This speaks volume that she's going to retail and not to the retirement side. This is where the growth is at Schwab."
---
Mentioned in this article:
---
---
Share your thoughts and opinions with the author or other readers.
Tom Zgainer said:
October 9, 2017 — 10:43 PM UTC
---
---