David LaValle: ​There are so many factors. Some of them we can be very perceptive about and others are more difficult to estimate.
Brooke's Note: I decided for certain RIABiz needed to follow up on the story related to a power struggle between TD Ameritrade and some RIAs with regard to an abrupt change in the ETFs it makes available commission-free. The way TD approached communications around the issue from the start was to frame it as procedural paper shuffling -- and maybe it is. But many RIAs -- ones who are in the habit of loving TD unconditionally as the largest custodian friendly to small RIAs even at the expense of its retail business -- were feeling other emotions ranging from shock to dismay. They couldn't help but wonder whether TD's lack of words of sympathy or apology signaled the chill winds of a cultural weather shift or were indicative of a company preoccupied by larger concerns -- like the digesting of a Scottrade. It took Patrick O'Shaughnessy, a Raymond James analyst, to frame for me the dissonance between the magnitude of the change and the measure of sympathy that TD exhibited publicly toward RIAs regarding the ETF fee whiplash those RIAs experienced. On this week's earnings call with TD managers, O'Shaugnessy referred to TD's RIAs as the communal "golden goose" and wondered whether CEO Tim Hockey ought to take the "consternation" expressed in its honking more gravely. Hockey characterized the issue as more of a messaging gaffe related to how State Street and TD released the news. We weren't able to find anyone who agreed on the record with Hockey's take. Emotions and a sense of dislocation are still happening in real time for RIAs. At the worst, RIAs will experience medium-term real cost issues -- borne by their clients -- switching over from Vanguard and iShare ETFs, with virtually zero spreads, to State Street spreads, which could be uneconomically high for a period of time. To its considerable credit, State Street speaks in a disarmingly open way about its challenges in narrowing spreads on ETFs in growth phase. State Street's frankness is no doubt fueled in part by its confidence that ETFs with such low fees will have plenty of liquidity in good time. That is also good news for RIAs and TD.
TD Ameritrade Institutional sent an unsigned and unapologetic email to all of its 3,000 RIA clients admitting that it radically underestimated how much time advisors would need to adjust to the elimination of 84% of its funds from its no-transaction-fee platform.
"...We've learned advisors could use more time to evaluate the new fund line-up. So, we're extending the effective date to Jan. 19, 2018, giving you 90 days to review the funds and make any changes," read Monday email. See: TD Ameritrade is 'gathering feedback' after Michael Kitces's blogged overture for RIA collective bargaining on wholesale ETF line-up shift.)
Now what?
Yet the 200% increase in grace period granted by their Jersey City, N.J.-based custodian left many of those RIAs uncertain of just how grateful they should be.
The uproar began last week when TD abruptly added 280 ETFs to the NTF platform even as it kicked others off its fund off line-up, including those of The Vanguard Group. See: TD Ameritrade angers RIAs who feel 'blindsided' after TD Ameritrade's actions prompt the departure of all Vanguard and some iShares ETFs from its NTF platform.
Now hundreds of RIAs wonder how they can assess whether their net purchase cost on ETFs is set to skyrocket as highly liquid BlackRock and Vanguard ETFs get replaced by other ETFs, many from State Street, whose lesser liquidity comes with potentially greater bid-ask spreads that could nullify any advantages gained by reducing management fees.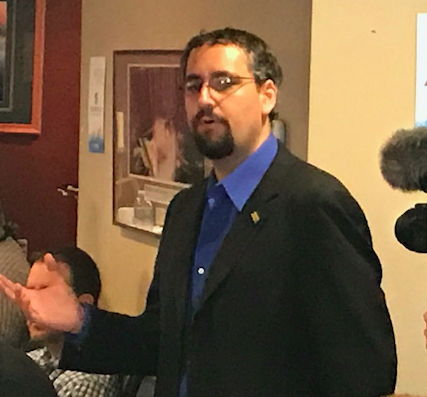 Those RIAs are also left to wrestle with the issue against the backdrop of TD Ameritrade saying that the spread issue was laid to rest.
'No trading spread issue'
"There is no trading spread issue. We're aware that some critics are citing market data from a week ago that reflects a 45-day average spread. The new State Street Global Advisors core ETF funds are now trading at a one penny bid/ask spread. Those spreads narrowed very soon after we announced the new program and State Street instituted a number of changes," TD Ameritrade spokesman Joe Giannone writes in an email.
On the contrary, RIAs have valid concerns about bid-ask spreads, says Tom Lydon, author of ETF Insights.
Lydon gets support for that view from State Street itself, the largest new vendor presence on the platform, which fills the important niche of ultracheap core holdings.
Factor farming
"There are so many factors," says David LaValle, U.S. head of SPDR ETF Capital Markets at State Street Global Advisors in Boston.
"Some of them we can be very perceptive about and others are more difficult to estimate. But at the end of the day, we utilize our data and our experience and make estimates…" See: The basic ETF trading practices that can save your clients money.
SPDR spreads are declining thanks to more trades because of lower expenses -- a virtuous cycle, LaValle adds.
"Some of that is tied to the result of the expense ratios coming down. We've seen significant increase in volume. The more a product trades the easier it is to unwind the risk and it can be more competitive on spread."
ETFs have, in essence, two prices. There is the price someone is willing to spend for that stock which is dubbed "the bid" and the price someone is willing to sell which is dubbed "the ask." The difference between those two prices is described as "the spread." The difference between bid and ask is often neglibible for liquid shares but wider and wilder for illiquid shares of stocks or tradable funds. See: Schwab snares its first clients for ETF-only 401(k)s as one of its 401(k)-focused RIAs defects to TD Ameritrade.
In other words, you may place a trade expecting the low price but end up paying the higher one.
Peter Mallouk, CEO of Creative Planning, which manages $28 billion of assets from Leawood, Kan., says he prefers the new line-up's fees but that the liquidity-driven bid-ask issue would give him pause, at least if his firm decides to purchase the State Street funds. Right now, Creative Planning doesn't trade Vanguard ETFs on the NTF platform.
"In all instances for us, the new State Street ETF represents a savings to our clients," says Mallouk. "[We] need to wait for [more data on] liquidity though."
Larger firms 'terrified'
Though the fracas over TD ETFs has centered on small RIAs serving millennials, Michael Kitces, who's assumed the role of de facto union organizer in negotiating on behalf of TD RIAs from his bully pulpit as blogger and head of XY Planning Network, a network of 500 RIAs, says he has spoken with other large RIAs voicing these kinds of concerns. See: Michael Kitces attacks CFP Board for jacking fees 17% in name of 'strategy' when the certificant is flush with $20 million in reserves.
"The larger firms are terrified that their trading volume is too large and will move the markets, especially given how low current volume has been. And everyone is concerned about how wide the bid/ask spreads are," he says.
The Omaha, Neb.-based discount brokerage giant told the advisors that they would extend from 30 days to 90 days the time that the existing line-up -- including Vanguard and iShares Core ETFs -- would be available without a $6.95 commission.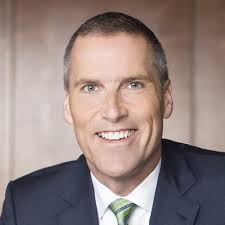 Because the added extension gives RIAs time to map adequate ETF replacements and to realize capital gains across two tax years, it accomplished its immediate objective of stopping an unprecedented Twitter storm. Led largely by Kitces, RIAs complained loudly of being blindsided by the change both because TD never warned that the ETF NTF line-up might change and because they were being given no time to react.
Kitces says he remains quite concerned in the medium term about bid-ask spreads.
"If the spreads have really narrowed and have volume, that's great. But the last I saw the volume was still low even if State Street is working to narrow the spreads -- which still introduces the risk that they will widen when bigger advisory firms try to buy and sell with their share trade volume."
State Street, even with its influence as a market-maker, can't engineer spreads to satisfy big-lot trading large RIAs, he adds.
"They can hold out a small number of shares for bid, one penny apart, just to give the appearance of a narrow spread. The problem is that if you try to trade any volume into that spread, they won't buy all the shares, and then you fall back to market makers that may be at wider spreads. That's the issue for large RIAs – it's not just about the bid/ask spread, but the depth behind them," Kitces says. See: Charles Schwab & Co.'s vertical play to monopolize ETF market -- to be its low-cost maker, distributor and manager -- diesels ahead as ETF OneSource grows again.
Love it or leave it
But if RIAs cheered the prompt response, they were also left to digest its air of finality.
"We're not pursuing any additional changes," said Giannone responding to an email seeking clarity on that matter. TD Ameritrade is taking the position that the spread
Though TD Ameritrade continues to play down any potential fallout with its RIAs -- characterizing the episode as drummed up by "critics" and a handful of Twitter-savvy RIAs bent on using irrelevant data -- it was raised by a Wall Street analyst on Tuesday's earnings call.
Raymond James analyst Patrick O'Shaughnessy asked TD CEO and president Tim Hockey just how far he wants to go in his brinksmanship with TD's "golden goose" RIA franchise that yields the firm outsized net new assets every quarter and wide operating margins. See: Tim Hockey invites channel-conflict question before TD Ameritrade's RIAs, sets good tone at LINC conference.
"So the RIA channel is sort of -- your golden goose right now, and there appears to be at least some RIA consternation about your recent decision to eliminate commission free trading on some of the more popular ETFs. How comfortable are you that that transition won't be disruptive for your asset gathering?" the analyst asked.
24-hour issue
Hockey deflected the question by saying the concern was less about real issues and more of a lack of coordination in how State Street and TD Ameritrade released the news.
"Those announcements, both of our expanded offering and that price change, came out commensurate from two different sources at the same time so I think we think there is a little bit of initial 24 hours of clarification we needed." See: Tim Hockey invites channel-conflict question before TD Ameritrade's RIAs, sets good tone at LINC conference.
Hockey continued: "Having said that, we think as we said earlier in the call that just yesterday or two days ago we announced that we are going to extend out the transition period from 30 days to 90 days for our advisors to really take a look at their models and see how do they adjust."
Hockey didn't name Vanguard specifically but said funds no longer on the NTF are still available for a price. See: Morningstar renders ETF verdict by discontinuing ETF-only conferences after category becomes the Vanguard-BlackRock show.
"So we're very comfortable that this was a great offering for advisors once they get up to speed on the real price differential and we'll give them more time to assess it," Hockey said during the call.
Taking sides
That conversation between Wall Street happened amid a steady stream of questions about the integration of Scottrade into TD Ameritrade. All eyes are on whether a new CEO like Hockey can execute such a transition. When Ameritrade and TD Waterhouse merged inn 2006, RIAs ended up angry, mostly about technology snafus, but ultimately stayed loyal. See: TD Ameritrade shocks RIAs most accustomed to its largesse with a letter, a contract and a tight deadline to sign.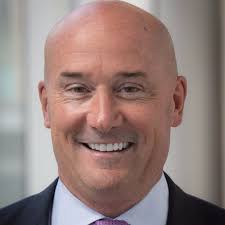 Hockey seems content to absorb the heat as RIA custody chief Tom Nally stays behind the scenes -- though Nally did speak to InvestmentNews and implied that a substantial number of RIAs represent a 'side' who are taking no issue with the ETF line-up change, echoing Giannone who also made that point and suggested reporters reach out to a wider swath of RIAs. See: A Levi's-clad Tom Nally answers 9 questions as TD LINC gets going in San Diego.
Ric Edelman's firm Edelman Financial Services, one the largest RIAs using TD Ameritrade as a custodian with its more than $17 billion of AUM, declined to comment on the matter.
One large TD-using West Coast RIA who asked not to be named opines that the RIAs putting a spotlight the ETF fees need to take a good look in the mirror.
"If I was a financial planner who only recommended no-cost ETFs that were cheap beta like Vanguard … rather than with the custodian/vendor change that was announced, I should lower my fee to make up for the added cost of trading," the RIA writes.
---
---
Mentioned in this article:
Kitces.com
Consulting Firm
Top Executive: Michael Kitces
---
---
---
Lawwire
October 27, 2017 — 6:43 PM
Unbelievable arrogrance. And huge screw up by TD. And scramble to recover is very defensive. Big ding to culture and relationship with RIA community. Pity.
Ben Grossbaum
October 27, 2017 — 6:53 PM
So RIA models sell Vanguard take the capital gains tax loss and switch into State? TD not concerned with Fiduciary implications? RIA on your own, baby?
Stephen Winks
October 27, 2017 — 8:30 PM
The RIA model and brokerage model are on a collision course. The treatment of trade execution as a cost center to be minimized and the technical support of expert fiduciary standing are not possible in conventional brokerage and represent a wonderful opportunity for transformational innovation which will reorder the financial services industry. There are several large scale RIAs with the potential of becoming a national RIA with a far lower cost, preemptive .value proposition affording expert fiduciary standing authenticated back to statutory fiduciary duty. SCW
Vang Schnorkelman
October 30, 2017 — 3:31 PM
Just use mutual funds folks. No spreads.
Stephen Winks
October 30, 2017 — 9:56 PM
Vang, Mutual funds are the least appropriate investment vehicle for portfolio construction, they are very expensive, make it impossible to manage real time client holdings data, are tax inefficient all of which are important determinants of professional standing in advisory services. SCW