Elliot Weissbluth remains firmly in place.
Brooke's Note: After we published this Wednesday morning I talked with recruiter Louis Diamond who speculated that some of the $100 million -- the portion of the THL investment specifically excluded from cashing out shareholders -- will go toward retention deals for retail W-2 brokers who were recruited into the original HighTower model. Another source then confirmed that HighTower staff brokers were still uncertain about what, if any, deal they will be offered to stick around. HighTower's outside spokesman, Tom Vogel, told me the $100 million will go to "growth activities." When I asked him if retention bonuses fall under the "growth activity" rubric, he declined to respond. HighTower told Financial Planning reporter, Charlie Paikert, that the THL investment will provide some liquidity for advisors with vested shares. If so, that is a compelling detail because management at HighTower may technically be in a preferred position for getting cashed out -- an advantage that can go out the window when a private equity firm is calling the shots. We'll keep reporting -- stay tuned.
Thomas H. Lee Partners is making a big investment in HighTower Advisors LLC, with certain existing institutional investors cashing out their equity interests in the Chicago-based roll-up. See: The HighTower Advisors 'for-sale' rumors grow to include a named suitor.
Boston-based THL will also commit to invest an additional $100 million of new equity capital after the closing subject to certain approvals.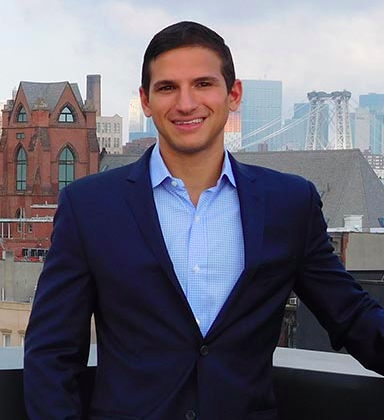 "My guess would be that the $100 million in equity capital will be used to make additional acquisitions and perhaps give some retention money to those W-2 employees who cashed out of their equity positions," says recruiter Louis Diamond, principal in the New York office of Diamond Consultants based in Chester, N.J.
"Or, he adds, "I'd be excited if they can use the cash infusion to offer partnership recruiting deals again, though it seems like they fully pivoted away from this approach."
If such deals are in the works, advisors are still in the dark, says an industry observer who asked not to be named.
"I hear advisors for most part got the announcement last night and today and no retention deal [has been] communicated yet. [It is] likely happening today or tomorrow."
Wealth management incursion
Early investors were champing at the bit for liquidity, which caused HighTower to seek a series of sales and private equity deals.
Thomas H. Lee Partners is not to be confused with Lee Equity Partners LLC. Thomas Lee left his eponymous firm in 2006 to form Lee Equity that same year. Lee Equity is best known to RIAs as the firm that owned Ric Edelman's big RIA and, more recently, as the firm that sold the WealthTrust chain of RIAs to HighTower. See: HighTower picks up $6.4-billion roll-up on the cheap but the valuation may reflect WealthTrust's stagnant growth and profitability.
With this deal THL takes a big crack at the wealth management market.
"We want to be at the forefront of the changes disrupting the wealth management space, and we proactively sought out HighTower as the ideal partner – they are driving change and have been succeeding at it for a decade," says Ganesh Rao, managing director at THL.
"We are excited to support HighTower's outstanding team of advisors as they continue to pursue rapid growth and their mission to become one of the premier brands within the wealth management industry."
10-year drought
But observers will likely make much of who did not get cashed out.
David Pottruck, chairman of HighTower's board of directors, remains one of the largest individual investors in the company.
Elliot Weissbluth, HighTower's founder and CEO, and Doug Brown of DLB Capital of Delray Beach, Fla., HighTower's first large institutional investor, are not selling any equity in this transaction. This reflects their continued confidence in HighTower's future, according to a statement. See: With a reminiscent fire, Elliot Weissbluth personally leads a new charge to buy RIAs.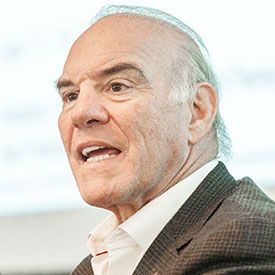 Some observers wryly note that Weissbluth was likely denied any liquidity as a means of appeasing big advisors who also received no liquidity.
Diamond disagrees. "I see it more as a signal to the market that HighTower is still committed to growth and that the founder feels so strongly in future prospects that he is still putting his money where his mouth is. It's also smart of the PE firm to keep the driving force of the firm still anchored to its success -- and failures."
But the industry observer quoted above has a different take.
"Not great that no one [other than passive investors] was allowed to sell. [That kind of select cash-out] usually means it was a hard bargain to drive. That [advisors and HighTower executives] have gotten no liquidity in 10 years is tough."
One source says the deal was negotiated for several weeks and landed in the $400-million range, while another off-record source contends it took a long time to negotiate because of the difficulty in arriving at an economical retention deal with the hybrid brokers who operate under the HighTower brand.
Stealth strength
HighTower is in a position to drive a harder bargain than many people realize, recruiters say, despite recent executive and advisor departures. See: HighTower loses two teams comprising 33 people and $3 billion of assets over July 4th weekend, declines comment, then issues a 'smashing' press release.
For one thing, bellwether HighTower teams remain in place and the firm continues to hire high-level executives. See: HighTower hooks a 'rare' Miami catch of a JP Morgan Private Bank stripe at a crucial moment.
The firm's other rumored deficiency lies in the assumption in some quarters that its common stock is worthless. But a source at a recruiting firm says the stock -- at least until the company became profitable -- was intentionally carried on the books with no value being ascribed for tax and accounting reasons.
Not only does the firm have plenty of cash flow, it has positive momentum in bringing in new business in two of the three legs: Both its RIA roll-up and its outsourcing businesses are thriving. HighTower has signed a total of 22 advisor teams to date this year and in May 2017 executed its largest acquisition to date by purchasing 10 financial advisor teams from WealthTrust. See: HighTower hooks a 'rare' Miami catch of a JP Morgan Private Bank stripe at a crucial moment.
The new teams, along with HighTower's organic growth, have increased total client assets to approximately $50 billion, a 27% increase of $10 billion since the beginning of 2017.
Correction: An earlier version of this story stated that Thomas H. Lee Partners is based in New York. It is based in Boston.
---
Related Moves
March 20, 2019 – 11:32 PM
---
February 19, 2021 – 8:58 PM
---
September 13, 2018 – 2:21 PM
---
---
Mentioned in this article:
---
---
---
Jeff Spears
October 25, 2017 — 5:00 PM
You have to give Elliot credit. He has repetitively proven he is a master deal maker.
Stephen Winks
October 25, 2017 — 5:15 PM
The fact that THL was to lead disruption in the advisory services business through HighTower is a powerful driver of future success. The Achilles Heel of conventional brokerage is there is no institutional acceptance of expert fiduciary standing for fear that transactional brokers would mutiny. HighTower is comprised of advisors who are conducive to fiduciary duty, thus the potential for a preemptive high value added advisory services value proposition with uncommon scale at predatory pricing relative to brokers. THL may be the champion of advisory services that can capitalize on the brokerage/insurance lobby's opposition to expert fiduciary duty. Elliot Weissbluth has had the patience to see the slow unfolding vision of supporting the best interest of the investing public become a reality, while Wall Street has taken the "retail investor" for granted. If THL can put financial service (asset/liability study, investment policy, portfolio construction, etc.) back into the financial services business which scales, simplifies and streamlines advisory services, it will profoundly impact the industry. SCW
Stephen Winks
October 25, 2017 — 5:37 PM
With the brokerage/insurance lobby opposing fiduciary duty and professional standing in advisory services, we may have found an advisory services champion in THL investing in HighTower. HT resolves the Achilles Heel of conventional brokerage, brokers don't want to be accountable for every recommendation for ever recommendation they have ever made. This cultural impediment is resolved by HT being comprised by advisors who embrace fiduciary duty minimizing cultural push back to necessary innovation. BY putting financial services (asset/liability study, investment policy, portfolio construction, performance monitor, etc. authenticated back to statutory fiduciary duty) back into the financial services business, HT simplifies advisory services, advances a preemptive value proposition while streamlining cost relative to conventional brokerage. The clients best interest are definitively served in ways not possible in brokerage. With THL, Elliot Weissbluth has had the patience to find a way to modernize the advisory services business model that will profoundly impact the financial services business. Disruption and innovation at its best for the benefit of all. SCW