David Spaulding: This is recognition that they'll go after your own pockets too and be aware.
Brooke's Note: We all desperately want to believe in things that can't possibly exist. If something is to good to be true -- all the better! Every time we vote for a politician based on pie-in-the-sky promises we exhibit that behavior. Such self-delusion gets even easier if a third party confirms it, we read it in the papers -- or even when it comes from our own lips. The case of F-Squared is a prime example. An unintentional miscalculation of a hypothetical portfolio by a young analyst at F-Squared [Juan Vargas who testified at the trial] turned into data that lodged itself firmly as fact in a chain of industry minds even as the SEC strips some of them of their last penny. But the original true believer, the original wishful thinker, was Howard Present under the influence of the 2008-'09 stock market, his own career trough and a determination to fulfill a promise to his wife. Under the influence of the beguiling falsehood, he cashed in his retirement savings and sold his house to keep a flailing F-Squared circa 2008 afloat. Now we view another element of Present's mindset: what "harm" looks like when it comes to investors and their advisors.
A U.S. jury has dealt a devastating blow to Howard Present, convicting him of intentionally violating federal securities laws and defrauding investors. See: How Howard Present parlayed an intern's algorithm into a small fortune -- and when the SEC says he knew of a mega-disconnect.
The Securities and Exchange Commission has until Nov. 17 to submit its requests for damages against the former CEO of F-Squared Investments Inc. and Present's attorneys have until Dec. 21 to reply. At stake is what's left of the personal finances of the one-time hottest ETF manager at a time when ETF managers were the hottest thing in asset management.
The SEC is seeking disgorgement of all income Present received from the date F-Squared began marketing the inflated track record behind its AlphaSector indexes through the end of 2013 — plus interest. All told, Present took home $11,093,029 over that time -- $6,218,807 in 2013 alone. See: In reply to SEC, Howard Present blames bad advice for any alleged wrongdoing.
On top of this, the SEC is asking the court to assess a civil penalty, or penalties, of $150,000.
It's notable that juries have no problem placing extending corporate liability to individuals' shoulders, says David D. Spaulding, principal of The Spaulding Group of Somerset, N.J., who studies investment methodologies and who is not an attorney.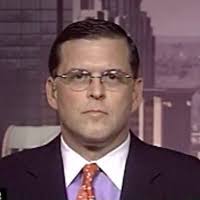 "The significance here is that people are at the risk of personal liability. I was at a new client recently and they were very aware that if there a compliance breach, people can be held personally liable."
Collatoral damage
Present maintained his innocence throughout the four-week trial. The SEC first filed suit against Present in 2014, the same day it announced that F-Squared was paying its own $35 million disgorgement and admitted wrongdoing to resolve claims. See: Following serious questions about how it calculated returns, F-Squared hires a new CEO after the old one leaves.
With the verdict now in the books, Present and his attorney are shifting gears. No longer is his attorney emphasizing Present's innocence. Rather, he is going to a second line of defense: no harm, no foul.
"Mr. Present is also pleased that after several years, the facts of the case are now part of the public record," says his lawyer, Anthony Fuller of Collorra LLP in Boston. "One such fact is that no investors suffered any losses from his, or his firm's, conduct."
But even if that's true, Present's behavior certainly cut a wide swath of damage that included advisors, says Brian Hamburger, attorney and founder of The Hamburger Law Group and MarketCounsel in Englewood, N.J.
"The real lesson can be found in the collateral damage to others that was caused by F-Squared's transgressions," he writes in an email.
Assume nothing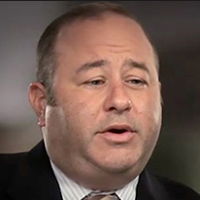 Another lesson, says Hamburger: There is no such thing as safety in numbers when it comes to participation in fraudulent advertising.
"In 2016, the SEC settled with 13 investment adviseos that shared F-Squared's fraudulent advertising. The SEC claimed that the firms negligently relied on F-Squared's claims without obtaining enough evidence to substantiate the advertisements. So the more relevant lesson was learned last year: advisors shouldn't blindly pass along advertisements from a third party, and if they do, they should assume that they will be held responsible for its veracity." See: How RIAs can maximize their web marketing with nary a 'friend-ing' or tweet.
Fuller is likely banking on the fact that though F-Squared attracted tens-of-billions-of-dollars of assets based on a fictitious track record that the funds did not actually lose money.
Even so, he says, "While Mr. Present was surprised and clearly disappointed with the verdict, it is premature to determine if he will pursue an appeal."
Grim precedent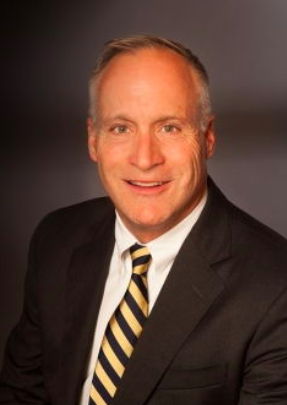 Anthony Fuller: no investors suffered any losses from his, or his firm's, conduct.
If history is any guide, Present was not taken terribly off guard by the verdict. Not a single firm of the 15 or so caught up in advertising and sales referenced by Hamburger with the false track record have fared well.
Most recently Louis Navellier, founder and CIO of Navellier & Associates, was charged by the SEC personally based on his marketing of the AlphaSector strategies. See: Louis Navellier ready to present 'extremely strong defense' to daunting SEC fraud charges.
Besides F-Squared, Virtus Investment Partners was the other firm to do big business based on the track record.
AssetMark Inc. of Concord, Calif.; Minneapolis-based RBC Wealth Management; St. Louis-based Stifel Nicolaus; and St. Petersburg, Fla.-based Raymond James Financial Inc. were among the firms that pushed F-Squared funds off their platforms. Charles Schwab & Co. of San Francisco; Commonwealth Financial Network of Waltham, Mass.; TD Ameritrade of Omaha, Neb.; New York-based UBS; and Ameriprise Financial of Minneapolis of were other firms that carried the funds on their platforms. See: Big brokers take action on F-Squared funds and Virtus shares reel as SEC actions sink in.
The U.S. Securities and Exchange Commission must respond by Jan. 12. 2018 to Present's reply. Once the briefings are crafted, it's likely district Judge Leo Sorokin will hold a hearing in early 2018.
'All made up'
F-Squared, once based in Wellesley, Mass., no longer exists. But at its height, it had more than $28 billion invested in it, according to the SEC. The firm filed for bankruptcy in 2015 after being forced to disgorge $35 million related to what the SEC deemed ill-gotten gains.
The SEC argued that in 2008 Present began marketing AlphaSector's successful track record going back to 2001 based on a multibillion-dollar wealth manager's strategy.
"But really, it was all made up," SEC lawyer Rachel Hershfang reportedly told jurors, according to Reuters.
Reckless or ignorant
The initial complaint against Present, which the SEC filed in 2014 -- shows that in September 2008 Present was informed of a possible error in the calculation of AlphaSector's claimed performance since 2001.
"He did not investigate further," according to state court documents. "He did nothing to ascertain whether the extremely positive track record that he was already advertising for AlphaSector had been calculated in error."
The document continues: "As a result, Present knew or was reckless in not knowing that the pre-September 2008 performance of AlphaSector that he touted to the public was substantially overstated." See: Where Virtus stands after F-Squared seemingly led it astray, to mutual benefit.
The SEC argued in court documents that F-Squared's AlphaSector indexes in 2014 were the nation's largest ETF-based strategy and in June 2014 had $28.5 billion of invested assets tracked the indexes. See: Catching shareholders short, SEC lets Virtus skate with $16.5 million tax-deductible settlement after alleged 'willful blindness'..
Present also profited "handsomely from the firm's success," the documents state. Between 2008 and 2014, he gained more than $8.1 million in wages and profit distributions, according to the SEC. Present also gained a 12-year-package worth $8.5 million in 2014.
Object lesson
On one hand, the lesson from this case is quite simple, says Hamburger.
"If there's a lesson to be learned from this week's guilty jury verdict against Howard Present [it] is don't commit fraud, specifically through false performance advertising. But most advisors don't set out with a plan to commit fraud," he says. But he points out in reality the true lessons are more nuanced.
Like Present, Navellier says that no clients were defrauded even though fraud was being committed, Spaulding says.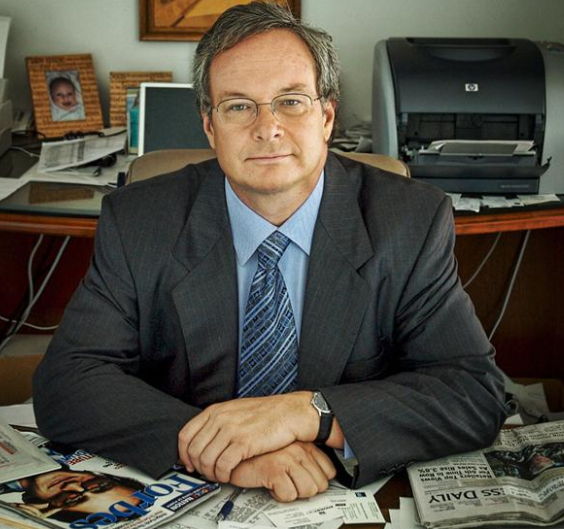 "This is recognition that they'll go after your own pockets too and be aware. If I were Louis, I probably don't want any suggestions but Howard Present has been found to have personal liability because of his actionsm," says Spaulding.
"I think you could look at this as a wake up call. A lot of times firms are responsible, but here's a person who is responsible." See: How Howard Present parlayed an intern's algorithm into a small fortune -- and when the SEC says he knew of a mega-disconnect.
Personal responsibility
Much of the language in the SEC documents against Navellier is similar to the charges against Present. The SEC argues that Navellier, who runs Navellier & Associates, a fund company that manages $1 billion, continued to use the track record despite warnings that he knew as far back as 2009 that he was selling a hypothetical track record with no "math" to back it up.
"The Executive Summary highlighted that '[t]hey flat out won't show the math to us…." the SEC's complaint reads as evidence that Navellier was willing to take "no" for an answer from the seller of the track record, F-Squared, about whether the track record could be proven with a set of cogent numbers.
If found guilty, the SEC is demanding the return of ill-gotten gains and losses avoided and that an appropriate fine be levied on Navellier himself. Since this is a civil trial, Navellier currently faces no jail time. Spaulding says these cases are cautionary tales to advisors that they can be personally charged by the SEC.
---
Mentioned in this article:
Hamburger Law Firm
Specialized Breakaway Service, Mergers and Acquisition Firm, Legal Services for RIAs
Top Executive: Brian Hamburger
---
---
---
B. Lane C
October 25, 2017 — 5:23 AM
Seems there was a cascading waterfall of willful blindness by so many in the industry to simply "follow the leader" with flagship fraud Alpha Sector. Some of the largest money center platforms in the country accessed F-Squared via a middleman like Navellier Vireo or in other cases Virtus mutual fund, an added an extra party to the mix in between themselves and F-Squared to bear responsibility for product delivery and distribution. So many of these platforms could have just as easily bought direct from F-Squared at lower fees and with the "optics" of greater exclusivity/uniqueness in marketing to advisers and clients. Wanted the too good to be true F-Squared story to raise assets post '08 justifying lofty fees on advisory accounts, but hoped to pad themselves with as much insulation as possible from legal ramifications. There should be personal liability for perpetuating reckless/ignorant fraud, does it end with Present or more trees to fall
William C
October 25, 2017 — 6:02 AM
reading through these cases, how did the higher ups at Virtus get away with this fraud. There should be serious jail time and penalties for those folks
Werner K
October 25, 2017 — 8:03 AM
Earlier this year when Pepsi pulled it's now infamous Kendall Jenner advertisement all I could think about is how absurd and mind-boggling it was for the ad to have run in the first place and it to have gotten the thumbs-up from who knows how many different people & sr executives. The egregious marketing of fraudulent F-Squared & Alpha Sector is no different. CEOs, EVPs, SVPs, Chief Compliance Officers, all somehow looked at it and said "OK yea absolutely let's do this!". How can it be that a group of people could so incredibly oblivious?
Ken m
October 25, 2017 — 10:28 AM
Defenses' argument of no-harm no-foul? This assertion couldn't be more wrong. When did it become that a crime should not be a crime because the criminal, although depriving the defrauded of their trust, peace of mind, and right to do good with their money, didn't lose every cent? Thousands of investors could have instead invested in true investments and made a positive impact on those companies and the services and products to consumers. Hundreds of financial workers could have benefited through higher salaries and better lifestyles by managing the 20 billion that Howard Present and his former Putnam buddy Rick Tomney, who got fired from Putnam after only a few weeks, sucked out of the market. Tomney and Present live a lavish lifestyle based on this fraud.
Ken m
October 25, 2017 — 11:19 AM
Howard once said he was all in cash in 2008 when every else lost money. That was because he just started the company in 2008 had only $189 total, not enough to buy even 1 round lot of a penny stock, despite claiming his fund outperformed everything else for years prior to forming his fraudulent company. Houston, we have a problem.
PGB
October 25, 2017 — 7:14 PM
Hoffstein the only person to skate from this mess unscathed? How about Jeff Cerutti pocketing a small fortune distributing Virtus Alpha Sector throughout the heyday F2 con years and then waltzing out the door in spring of 2014
don
October 25, 2017 — 7:22 PM
anyone who did some research on newfound research knew that the track record was backtested, it wasn't like shazam hoffstein just built the algorithm in 01 as a 12 yr old
Ken M
October 27, 2017 — 1:39 AM
Logic 001. Commit fraud......go to jail to dissuade others. Not Commit crime...donate to charity, buy something that goes up in value....get caught and all is good. Logic stops immediately after Commit crime. Send all F squared punks to jail with Madoff punks. Time for SEC to stop the madness.
Ken M
October 28, 2017 — 2:44 PM
Why is SEC not arresting all the conspirators in this 20billion dollar fraud? Look at Rick Tomney. Worked at big companies like Fidelity Putnam UAM and at the fraudster Pilgrim Baxter. With a Boston College MBA why would he join a company with only 189 bucks in revenue and had missed payroll?
Rory JDH
October 28, 2017 — 11:13 PM
surprised that united capital hasn't ended up on the f2 alpha sector hitlist we pushed that product hard when I was there
Doug D
October 30, 2017 — 4:00 PM
Danny Gordon
October 30, 2017 — 5:10 PM
Wheeler
October 30, 2017 — 6:07 PM
Remarkable how so many bought into F-squared hook, line, and sinker…a self inflicted wound
virtus
November 12, 2017 — 8:07 AM
Jeff Cerutti and John McCormack should both be investigated by the SEC. SEC should piece together when they knew of this fraud, how they continued to push all of the Regional Directors at Virtus to knowingly sell a fake track record, and the SEC should look at those 2 for stock gains if they sold based on insider information which could be insider trading
Marty Bach
December 11, 2017 — 4:45 AM
<a href="https://www.sec.gov/litigation/admin/2017/34-82244.pdf" rel="nofollow">https://www.sec.gov/litigation/admin/2017/34-82244.pdf</a> <a href="https://www.sec.gov/litigation/admin/2017/ia-4823.pdf" rel="nofollow">https://www.sec.gov/litigation/admin/2017/ia-4823.pdf</a> <a href="https://www.sec.gov/litigation/admin/2017/33-10443.pdf" rel="nofollow">https://www.sec.gov/litigation/admin/2017/33-10443.pdf</a>