Guilty as charged, Howard Present retreats to no-harm, no-foul defense in sentencing phase
Back against the wall, the ex-F-Squared CEO hopes for leniency because 'no investors suffered losses' as SEC seeks $11-million disgorgement and $150K penalty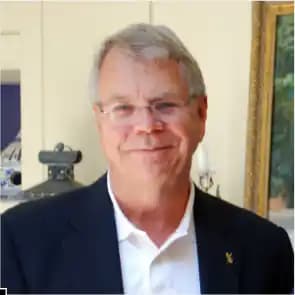 David Spaulding: This is recognition that they'll go after your own pockets too and be aware.
---
Mentioned in this article:
Hamburger Law Firm
Specialized Breakaway Service, Mergers and Acquisition Firm, Legal Services for RIAs
Top Executive: Brian Hamburger
---
---
---
B. Lane C
October 25, 2017 — 5:23 AM
Seems there was a cascading waterfall of willful blindness by so many in the industry to simply "follow the leader" with flagship fraud Alpha Sector. Some of the largest money center platforms in the country accessed F-Squared via a middleman like Navellier Vireo or in other cases Virtus mutual fund, an added an extra party to the mix in between themselves and F-Squared to bear responsibility for product delivery and distribution. So many of these platforms could have just as easily bought direct from F-Squared at lower fees and with the "optics" of greater exclusivity/uniqueness in marketing to advisers and clients. Wanted the too good to be true F-Squared story to raise assets post '08 justifying lofty fees on advisory accounts, but hoped to pad themselves with as much insulation as possible from legal ramifications. There should be personal liability for perpetuating reckless/ignorant fraud, does it end with Present or more trees to fall
William C
October 25, 2017 — 6:02 AM
reading through these cases, how did the higher ups at Virtus get away with this fraud. There should be serious jail time and penalties for those folks
Werner K
October 25, 2017 — 8:03 AM
Earlier this year when Pepsi pulled it's now infamous Kendall Jenner advertisement all I could think about is how absurd and mind-boggling it was for the ad to have run in the first place and it to have gotten the thumbs-up from who knows how many different people & sr executives. The egregious marketing of fraudulent F-Squared & Alpha Sector is no different. CEOs, EVPs, SVPs, Chief Compliance Officers, all somehow looked at it and said "OK yea absolutely let's do this!". How can it be that a group of people could so incredibly oblivious?
Ken m
October 25, 2017 — 10:28 AM
Defenses' argument of no-harm no-foul? This assertion couldn't be more wrong. When did it become that a crime should not be a crime because the criminal, although depriving the defrauded of their trust, peace of mind, and right to do good with their money, didn't lose every cent? Thousands of investors could have instead invested in true investments and made a positive impact on those companies and the services and products to consumers. Hundreds of financial workers could have benefited through higher salaries and better lifestyles by managing the 20 billion that Howard Present and his former Putnam buddy Rick Tomney, who got fired from Putnam after only a few weeks, sucked out of the market. Tomney and Present live a lavish lifestyle based on this fraud.
Ken m
October 25, 2017 — 11:19 AM
Howard once said he was all in cash in 2008 when every else lost money. That was because he just started the company in 2008 had only $189 total, not enough to buy even 1 round lot of a penny stock, despite claiming his fund outperformed everything else for years prior to forming his fraudulent company. Houston, we have a problem.
PGB
October 25, 2017 — 7:14 PM
Hoffstein the only person to skate from this mess unscathed? How about Jeff Cerutti pocketing a small fortune distributing Virtus Alpha Sector throughout the heyday F2 con years and then waltzing out the door in spring of 2014
don
October 25, 2017 — 7:22 PM
anyone who did some research on newfound research knew that the track record was backtested, it wasn't like shazam hoffstein just built the algorithm in 01 as a 12 yr old
Ken M
October 27, 2017 — 1:39 AM
Logic 001. Commit fraud......go to jail to dissuade others. Not Commit crime...donate to charity, buy something that goes up in value....get caught and all is good. Logic stops immediately after Commit crime. Send all F squared punks to jail with Madoff punks. Time for SEC to stop the madness.
Ken M
October 28, 2017 — 2:44 PM
Why is SEC not arresting all the conspirators in this 20billion dollar fraud? Look at Rick Tomney. Worked at big companies like Fidelity Putnam UAM and at the fraudster Pilgrim Baxter. With a Boston College MBA why would he join a company with only 189 bucks in revenue and had missed payroll?
Rory JDH
October 28, 2017 — 11:13 PM
surprised that united capital hasn't ended up on the f2 alpha sector hitlist we pushed that product hard when I was there
Doug D
October 30, 2017 — 4:00 PM
Danny Gordon
October 30, 2017 — 5:10 PM
Wheeler
October 30, 2017 — 6:07 PM
Remarkable how so many bought into F-squared hook, line, and sinker…a self inflicted wound
virtus
November 12, 2017 — 8:07 AM
Jeff Cerutti and John McCormack should both be investigated by the SEC. SEC should piece together when they knew of this fraud, how they continued to push all of the Regional Directors at Virtus to knowingly sell a fake track record, and the SEC should look at those 2 for stock gains if they sold based on insider information which could be insider trading
Marty Bach
December 11, 2017 — 4:45 AM
<a href="https://www.sec.gov/litigation/admin/2017/34-82244.pdf" rel="nofollow">https://www.sec.gov/litigation/admin/2017/34-82244.pdf</a> <a href="https://www.sec.gov/litigation/admin/2017/ia-4823.pdf" rel="nofollow">https://www.sec.gov/litigation/admin/2017/ia-4823.pdf</a> <a href="https://www.sec.gov/litigation/admin/2017/33-10443.pdf" rel="nofollow">https://www.sec.gov/litigation/admin/2017/33-10443.pdf</a>