Karl Roessner: A lot of the assets that leave us through that channel do indeed go either to bulge bracket firms or to RIA channel, and it is something that we think we can use to harvest additional share of wallet.
Brooke's Note: If the tangible factors weren't enough to convince E*Trade's CEO Karl Roessner to go RIA then one intangible had to have been. So many of his colleagues are now in the RIA business. LPL hired away the broker's CFO. E*Trade ex-CEO Mitch Caplan is now CEO of RIA-facing Jefferson National. Recently, E*Trade lost its head of wealth, George Fischer, to HighTower Advisors. Roessner has stuck by E*Trade through some tough times and now he may have just the ingredient he needs to break his company out of its sideways drift -- a now-or-never sense of urgency. Haste makes waste but there is some economic logic to this deal that'll come down to execution as much as strategy. Technically it appears E*Trade overpaid for a $17-billion RIA custodian. But it's never about what is getting sold but ultimately about where it lands your firm. For RIAs using Trust Company of America, it looks like a winner. The only way E*Trade gets its money's worth is if it successfully refers tens of billions worth of assets to the advisors for whom it provides custody.
E*Trade Financial Corp.'s board of directors gave its new CEO a blunt order in late June, according to The Wall Street Journal: Break the company out of its slow-growth mode and do it fast or the company would likely be auctioned off to the highest bidder. See: E*Trade enters RIA custody business by purchasing number five player.
The CEO in question, Karl Roessner, had been E*Trade's chief since only last September. And even though he'd previously served as general counsel for the New York-based online broker for nearly eight years -- no doubt earning the board's trust by navigating tricky legal waters after the company's bank failure imperiled the whole firm -- he had to learn fast to complete this mission-critical task.
As Roessner scanned his options he found they were were slim. One obvious play would be to buy a peer but Scottrade was already nabbed. Another option was to buy a corporate services firm -- a little-known strength of E*Trade, which administers $130 billion of which about $38 billion is vested.
But no purchase candidates emerged.
That left Plan C: Find an entry point into wealth management that wouldn't take up so much cash that it'd preclude other more square-peg, square-hole deals if they came along. The compelling statistic Centennial, Colo.-based E*Trade cites is that it only advises 10% of any given client's wealth. Growing that percentage a few points would provide the kind of growth that allows a CEO to sleep soundly at night. See: E*Trade finds now the right time to launch its e-advice robo with an 'active' twist.
Hanging on to assets
Now E*Trade has revealed its purchase of Trust Company of America for $275 million, an eye-popping amount from an RIA perspective even if it is small potatoes on Wall Street. RIAs tend to manage the majority of their clients' assets.
Roessner explained on his call yesterday with Wall Street analysts that the TCA purchase may be just the ticket to assuage two big concerns of his board of directors -- nurturing the budding corporate services business and retaining the assets, which have a nasty habit of leaving the E*Trade ecosystem. See: E*Trade wealth head joins HighTower to direct ops service support.
"One of the most important things that we look at and we talked about strategically, both with the board, the management team first and then with the board, was giving us additional tools and an additional avenue to really go out and work on our stock plan participant base," Roessner said on the call.
"A lot of the assets that leave us through that channel do indeed go either to bulge bracket firms or to RIA channel, and it is something that we think we can use to harvest additional share of wallet and continue to keep more of those assets on us, so that's the way we look at it, just holistically, as looking at this deal."
Bake til fully synergized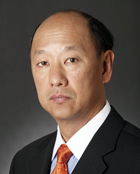 In the year's most recent quarter, E*Trade landed 22 new participant companies, representing $8 billion in stock plan assets across more than 110,000 new participants, in addition to the $4 billion in new stock plan assets implemented in the previous two quarters, which is a 60% increase from the same period last year. See: E*Trade finds now the right time to launch its e-advice robo with an 'active' twist.
Still, Richard Henry Repetto, an analyst with New York-headquartered Sandler O'Neill & Partners LP known for asking the hard questions in the broker-dealer world, demanded greater mathematical connectivity.
"If I heard you properly that in 2018 you're expecting $80 million in revenue from TCA. It looks like the last 12 months run rate was $50 million, so I'm just trying to understand how you – is – are my numbers correct?" he asked on the call. "A little background on the synergies if I am correct. And then, what are the margins right now at TCA?"
Michael A. Pizzi, E*Trade's chief financial officer explained the presumed 66% leap of $30 million will take time to be realized.
"On the fully synergized, so it's 2019 is the year for the $80 million in revenue. We expect margins to build in line to [42%]."
Better economics
E*Trade executives also cited other ways profit margins will grow including E*Trade's bulk "relationships with fund companies, asset managers, where we think we can deliver overall better economics to them, what they are earning on those relationships."
Pizzi says that E*Trade to do plenty of growing on its own.
"They have been growing. So, it's not entirely correct to call that number the synergies," he says.
E*Trade also has 30 brick and mortar branches. See: What ex-E*TRADE CEO Mitchell Caplan says emboldened him to lead an $83 million management coup of Jefferson National
---
Mentioned in this article:
---
---
---
---