News, Vision & Voice for the Advisory Community
The blogger and RIA platform owner offered three compromises and one request for a deadline extension but the RIA custodian is thus far having none of it
October 20, 2017 — 11:47 PM UTC by Brooke Southall
Update: TD Ameritrade gave ground today (Monday) on a key aspect of its wholesale ETF line-up change -- when it will go into effect. The broker-dealer sent out an email saying it had extended by 60 days the time that advisors can live on the terms of the old NTF platform and IN's Jeff Benjamin reported the story first. The concession reduces the blindsiding aspect that was most objectionable to RIAs. TD's RIA unit chief Tom Nally pressed the point with Benjamin that RIAs are divided into "sides" on the issue and that the pro-change constituency isn't getting a fair hearing. 
Brooke's Note: I decided not to end the week without giving an update on the biggest RIA imbroglio I've seen in years. It reminds me of when Schwab made policy changes that angered RIAs as it shifted its business model. Of course the response of many of those RIAs was to begin opening accounts at TD Ameritrade -- a process that happened slowly but now leaves TD as a superpower in RIA custody. See: Once good for a few million, TD Ameritrade's foot-in-the-door strategy is starting to net billions. That 'et tu, Brute' aspect of the story stands out and makes it cut deeper. There are other custodians willing to help out in 2017 with Apex Clearing mentioned frequently. But what about a Folio Institutional, TradePMR or E*Trade-owned Trust Company of America? See: Small RIA custodians eye 400-plus RIAs who may come into play thanks to TD Ameritrade-Scottrade deal -- but with a cultivated calm.
A disconsolate but not discouraged Michael Kitces has thrown all his energy into rallying RIAs to beseech TD Ameritrade to rethink its decision to switch out 84% of the ETF choices it was offering free of ticket charges.
His blog post on the topic has garnered 549 shares and 34 comments (and counting as of Monday morning). His accompanying video was extensive -- presenting both the TD case and his own in copious detail to the thousands of viewers watched it.
The conflagration of activity is a collateral effect of two power forces colliding, says Timothy Welsh, president of Nexus Strategy of Larkspur, Calif. 
"This is an example of the epic and ongoing power struggle between the asset managers and the custodians/discount brokers," he says. "For years, the custodians have increased fees on the fund companies to be in their supermarkets because they could. The fund companies historically had to rely on them to get distribution for their products." See: Morningstar renders ETF verdict by discontinuing ETF-only conferences after category becomes the Vanguard-BlackRock show.
Sea change
But that was then.
"There has been a sea change among the largest asset managers, like Vanguard, BlackRock and DFA, that have their own market power, brands and distribution reach, so much so that they don't need the supermarkets for distribution," Welsh adds. "They can get access to advisors on their own and are large enough to be able to not pay the custodian's fee raises and are pushing back." See: The smart beta ETF industry gets blasted at swank Manhattan summit by an unlikely group of critics.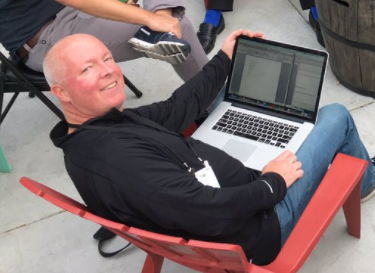 Kitces contends that RIAs are caught in the crossfire between these leviathans and asking for some mitigation of the damages. He sees three potential solutions.
1. "Just bring back the old funds and add the new ones. Because the problem here is not that you added all these new funds to the ETF lineup, the problem is the subtractions, not the additions. So bring these subtractions back. Make it not just 296 funds but 380 funds, including the 84 that you deleted from the lineup. If you want to, make it Institutional only. You can do what you want with your retail division, where you're simply a brokerage firm with no fiduciary duty, but don't undermine our fiduciary integrity as RIAs by eliminating our ETF lineup for alternatives so you can make money off of us." See: DFA and TD Ameritrade strike 'strategic' deal with potential to shift RIA custody power axis.
2. "If you won't bring the funds back, at least grandfather advisors who were already on the platform. If you were an advisory firm that had an existing relationship with TD Ameritrade and already had any assets in ETF Market Center, grandfather those advisors by their Rep code so they can still get the old ETF lineup commission-free for their clients. Just impose the new list on new advisors, because new advisors, it's a reasonable list and they don't have any of the transition issues you've imposed on existing advisors. They can just pick from a robust lineup of 296 funds, including SPDR Portfolio ETFs." See: Relentless TD Ameritrade antes up a killer ETF platform.
3. "Offer a low-cost fee-based wrap account for advisors to use. We know you make money on these deals. You have a right to make money on your platform. I don't begrudge TD Ameritrade making a profit, but if you're willing to sell us out for 1 or 2 basis points off a SPDR Portfolio Core fund, just charge us 3 basis point as a wrap fee and make all the ETFs, 100% of them available with no individual trading cost. As an advisor, I think I would happily put our next-generation clients into a three basis point wrap account and be done with it, with every ETF available." See: TD Ameritrade shocks RIAs most accustomed to its largesse with a letter, a contract and a tight deadline to sign.
Kitces also tendered a request:
"At the minimum I beg TD Ameritrade leadership to extend the deadline for advisors at least for Institutional past Nov. 20. It is just not enough time for the amount of investment analysis and portfolio mapping, systems changes, paperwork changes, technology changes, new users of iRebal, current client communication, all of which has to happen because you're ripping out 84% of the ETF fund lineup with 30 days notice. Not to mention, maybe give the new ETFs a little bit of time to get some trading volume and make sure the bid-ask spreads are reasonable so we don't have to put our clients at execution risk trading in a brand-new ETFs."
Accommodation in the offing?
"What we communicated this week was an announcement," writes TD spokesman Joseph Giannone in an email responding to a query from RIABiz. "More importantly it was notice ahead of any changes, which don't take effect until Nov. 20."
Giannone's comment may signal the firm's willingness to make some accommodation to RIAs. He went on to say: "We're talking with advisors and gathering feedback .... We always want to hear from our clients, and we encourage them to contact their relationship manager. We know this is a big change and that advisors need time to adapt."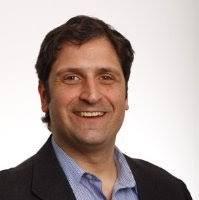 Kitces says he is still waiting for TD Ameritrade to reach out to him. The co-owner of XY Planning Network reached out to the firm directly and through his blog post, of which TD is aware. 
"I communicated with TD Ameritrade leadership directly on Monday, and expressed all of these concerns directly to Jim Dario [managing director of product management for TD Ameritrade Institutional]," Kitces says. "My post to the blog was only after the conversation with Dario led to no solutions nor even any indication of a willingness to work towards one." See: What's up with Jim Dario making the leap from Pershing to TD Ameritrade.
Kitces adds: "Perhaps they're working on something internally and trying to figure out a solution, and want to come up with it and have a concrete proposal before making contact. Either that, or they're just completely ignoring the backlash and forcing every advisor to give in."
Squeaky wheel
In his email, Giannone again emphasized that the new platform has the "core index funds with the lowest expense ratios currently available anywhere."
He also implied that the negative clamor apparent online against TD represents the concerns of a loud minority and that larger firms are responding favorably. "Interview a broader range of advisors -- not just those active on social media," Giannone suggested, "to hear how most firms are responding to the new program," Giannone writes.
Kitces readily allows that bigger firms serving richer investors will find these changes immaterial. A $6.95 ticket charge is a tiny price to pay for investments in the hundreds of thousands of dollars. It's the millennial-leaning advisors -- including the hundreds under the Kitces venture -- who are affected because they may invest as little as $50 or $100 at a time. See: TD Ameritrade Institutional Elite Summit boasts big firms, big ideas and a defiance of the weather.
But Kitces doubts the concern about TD's response is limited to the 500 advisors in his network.
"From our internal site tracking data, we can see well over 3,000 advisors come to read this article in just the first 24 hours," he writes in an email. "Now the article has been live for a little over 30 hours, and is approaching 4,000 reads."
'Call TD's bluff?'
Welsh adds that it is pretty easy to see how TD and a certain swath of RIA clients are in conflict but harder to tell where it all settle out.
"I'm sure TD Ameritrade did as much negotiating as possible with Vanguard to get them in, but ultimately decided that the cost of the bad PR and short-term disruption for RIAs would be less than the lost revenues. See: After Vanguard gains $550-billion ETF lead, Fidelity makes 'rabbit out of the hat' play to regain ground.
Welsh adds: "The question is, will this disruption be so painful to RIAs that they actually leave TD?  Will advisors call TD's bluff?"
Kitces is betting yes.
"TD Ameritrade continues to maintain that lots of firms are happy, but I have not heard from one that is pleased with the changes. Literally not one. The responses have been about 80% 'I'm outraged as well', and 20% were 'Meh, they were free Vanguard funds, it was bound to end anyway.'"
---
Mentioned in this article:
Kitces.com
Consulting Firm
Top Executive: Michael Kitces
---
---
Share your thoughts and opinions with the author or other readers.
Sean Kernan said:
October 21, 2017 — 1:18 AM UTC
GABRIEL PINCUS said:
October 21, 2017 — 8:15 PM UTC
Sean P Kernan said:
October 22, 2017 — 11:53 PM UTC
Jeff Spears said:
October 23, 2017 — 6:17 PM UTC
Stephen Winks said:
October 23, 2017 — 6:25 PM UTC
The Contra Winks said:
October 27, 2017 — 1:44 AM UTC
Stephen Winks said:
October 27, 2017 — 9:12 PM UTC
---
---